How to Get Started With Facebook Ads for eCommerce
Facebook has literally outgrown its status and now become one of the major business advertising platforms. This is because of its over 28 billion users who are registered on Facebook and millions of users that visit the site every day. Advertising campaigns on Facebook providing up to a five-fold return on investment because of the strategic targeting of the right audience.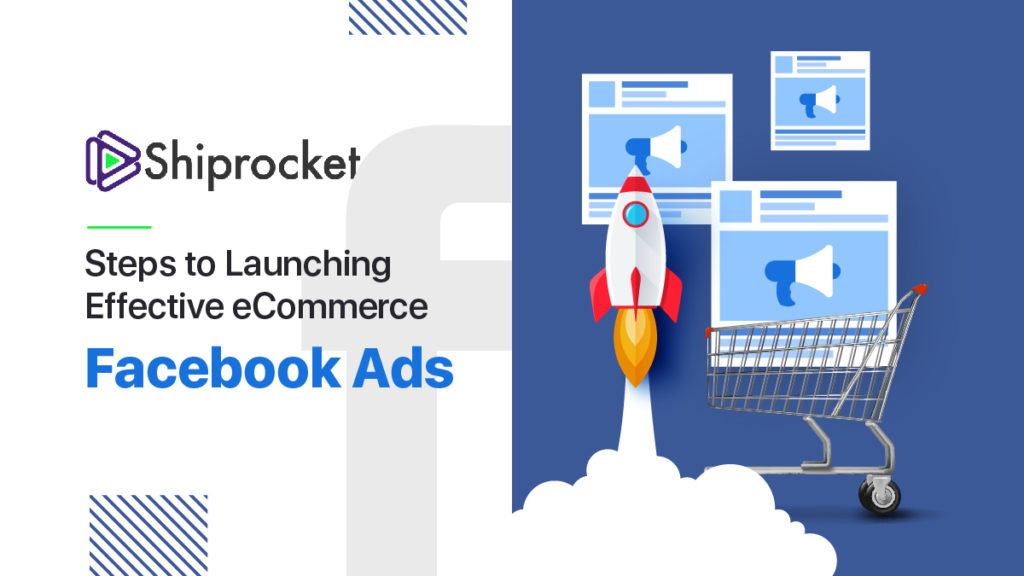 Ad-spending on Facebook and other social media platforms is projected to reach $863 million in 2021 and shows an annual growth rate of 5.79%. That's why Facebook ads for eCommerce are essential for every company, especially those that are just starting without a big budget to spend on advertising.
Facebook ads are catalysts for more conversions and leads. It will open up an entirely new world of opportunities that drive more sales for your eCommerce business.
In this guide, we will walk you through how to run successful Facebook Ads for eCommerce to increase brand awareness and drive more traffic to your site.
How to Run Facebook Ads for eCommerce Business?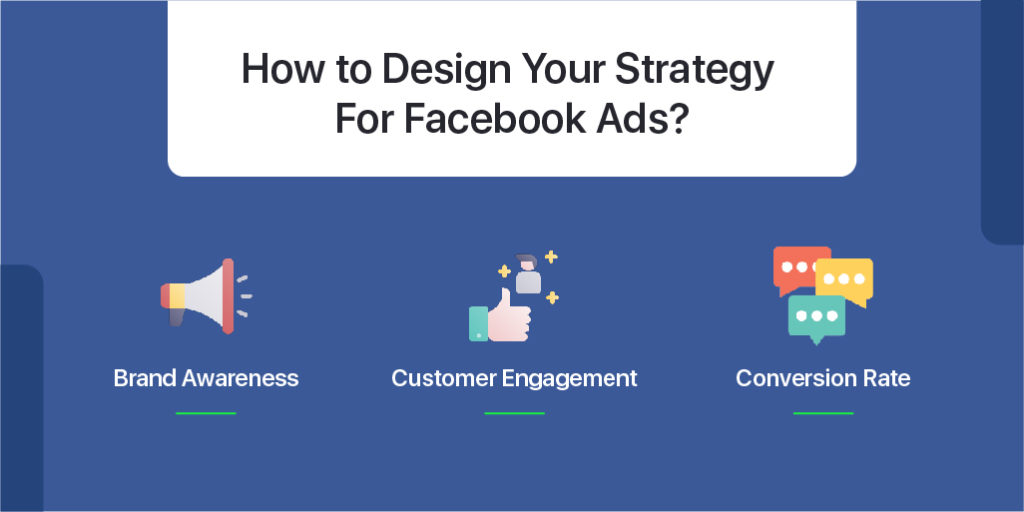 To begin the process, you will need to properly set up an account on Facebook "Business Manager" (business.facebook.com) to manage your ads and business pages.
Then install the Facebook Ad Pixel that connects your Facebook Ads to your eCommerce site. With this feature, you will be able to see how your ads are performing, who's engaging on your ads, and what action people take when they arrive on your site. It will give you a lot of data on your ad performance.
Note: (For Shopify users, setting up your Facebook pixel requires you to copy your pixel ID (a 16-digit number) from your Business Manager account and pasting it into the Facebook pixel ID field located under Online Store in the preferences section of your Shopify store.)
Further, you have to understand your target audiences, what you can offer them, what they are looking for, and why should they prefer you instead of your competitors. Start retargeting your audiences by using the Custom Audience feature. It gives you different sources to define your audiences based on the metrics such as website traffic, and the list of email addresses, phone numbers, and other contact sources that you've gathered from your customers.
The next step is setting up your goals and taking the necessary steps to accomplish the goals. A single Facebook campaign may contain multiple ad sets. If your ad is having multiple ad sets, then establish one budget to cover all aspects of your campaign.
To begin with, your first ad campaign, go to your Business Manager account, then you need to select an objective considering the conversion rate, engagement rate, and brand awareness. No matter what objective you choose, Facebook will always charge for the number of clicks and conversions.
You have to earn the trust of your audiences by designing your Facebook Ad strategy based on the following objectives:
Brand Awareness
Facebook brand awareness campaigns are designed to help eCommerce companies to find the audiences to recall their ads. It is observed that the longer someone spends time on your ad, the more likely they are to remember what they've seen.
Brand Awareness ad campaigns make people connect with your brand and the product and services offered. For lead generation and awareness ads, you will need to use a company logo or product image that features your brand. You can also use the Facebook Power Editor tool to create your brand awareness ad campaign.
People when seeing your ad with the logo or product pictures are more likely to remember your brand. You should also consider choosing your budget, schedule, and target audience. Facebook brand awareness ads are innovative, versatile, and attention-grabbing. They help you reach out to new audiences through video ads and help improve brand recall.
Engagement
Facebook engagement ads enable businesses to share the ad information with more people by extending their business page. These ads are designed for post engagement by checking insights such as how many people liked your ad, commented on your ad, and shared the ad.
By analyzing these metrics, you can better understand what type of content is most liked by your audiences, so you can produce more of it. The goal of Facebook engagement ad is to engage with your audience and receive more comments, likes, and shares on your ad.
The eCommerce companies can use a video for engagement ads as it immediately highlights the benefits of your product or service. But what is a good engagement rate for your Facebook ad? Yes, you can measure engagement rate by using a common calculation method.
Engagement Rate = Total Engagements/Followers
This calculation method helps you to measure engagement rate on a per follower basis and to whom your post be directly exposed. The engagement rate above 1% is considered good for Facebook ad campaigns.
And if your Facebook Ad continuously receives less than the 1% engagement rate, you likely have a low engagement rate with your followers. With the right measurement methods, businesses can also choose the campaign KPIs to improve the ad engagement rate.
Conversion Rate
Facebook ad conversion rate is a metric to measure the success of an ad. More precisely, this conversion rate tells the exact number of visitors that convert from your ad. The conversion rate can vary depending on your business goals. The conversion rate percentage formula is simple:
Number of conversions / Number of visitors x 100
For this type of ad campaign, it's better to showcase more of your products with a customized image that you want to sell. So, if your Facebook ad for eCommerce gets 5 out of 50 people, then your ad conversion rate is 5/50×100=10%. Your Facebook ad could sell more products but still, be less profitable for your goals.
This is where your ad conversion rate is important that's dependant on a lot of factors. When it comes to Facebook, the average conversion rate for paid Facebook ads across all industries is considered approx. 9.21%. A good conversion rate for your Facebook ads should be around 10% or more.
After setting up Facebook ad objectives, you will be directed to the next step of setting up your Ad Sets. Here you have to choose your target audiences, budget, and the placement of your ad.
The final step in running your Facebook ad for eCommerce is choosing your creatives. You will be given the option to customize your "Business Page" through which you will present your ad. Optimizing your Facebook Ads is the next important step before investing more in your campaign.
In the End
Facebook Ads for eCommerce is a great tool to give your business a boost. But you should also diversify your marketing efforts to promote your business. Remember, Facebook is the largest platform to showcase your brand, product, or service. It not only connects your market and audience but also saves your time and money for promoting your business.
Shiprocket Social is a platform to set up your online business and reach out to your customers with a free e-store building tool. It offers a plethora of features to build an impressive web store.
Calculate Your Shipping Costs Now