Top 10 Techniques To Boost On-Site Conversion For Your eCommerce Business
Have you been through the wrath of declining sales while you have no idea what to do?
Are you sure you tried to look closer?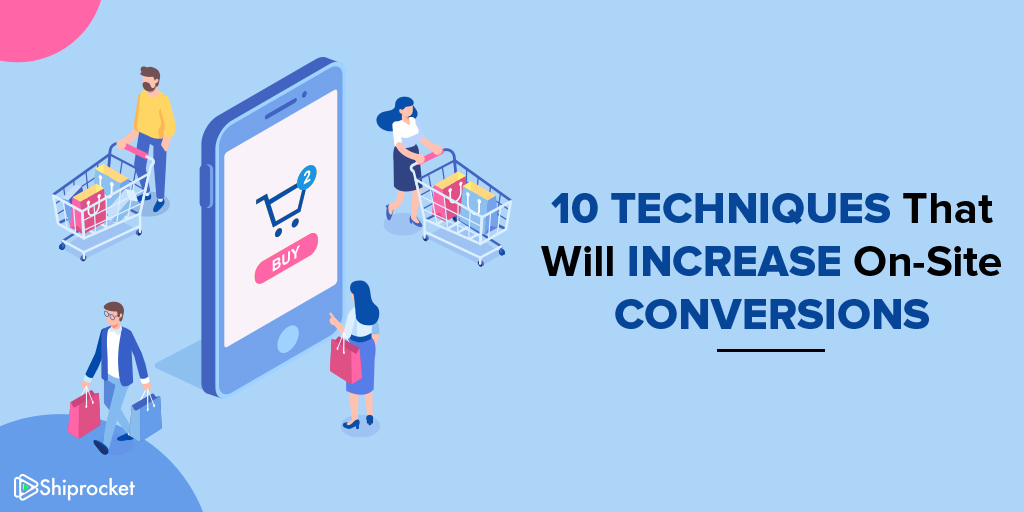 Well, the answer to the decline in numbers lies within your eCommerce website and business strategy! You need to constantly optimize your website so you can be more relevant for your buyers and prompt them to buy your products.

Let's see what you can do to improve these conversion numbers and take them to a greater level altogether.
First of all, we need to know on-site conversion is so we can discuss how to improve it. If you're already aware of what on-site conversion rate is, feel free to skip to the next section!
What does on-site conversion stand for?
In simple terms, conversion refers to the success of your end goal. So, if you want your customer to make a purchase and they do so, then congratulations – you have a successful on-site conversion!

In eCommerce, on-site conversion or encouraging your buyer to make a successful purchase is considered as one of the most important metrics when measuring success.

Therefore, you need to continually keep improving and optimizing so that you can cater to the choice of a large user base and convince maximum to make a purchase or convert!
How is conversion rate calculated?
Since this is a numerically driven metric, some calculation goes behind it.

In more technical terms, conversion rate refers to the number of conversions done in a particular time frame divided by the total number of visitors in that time frame.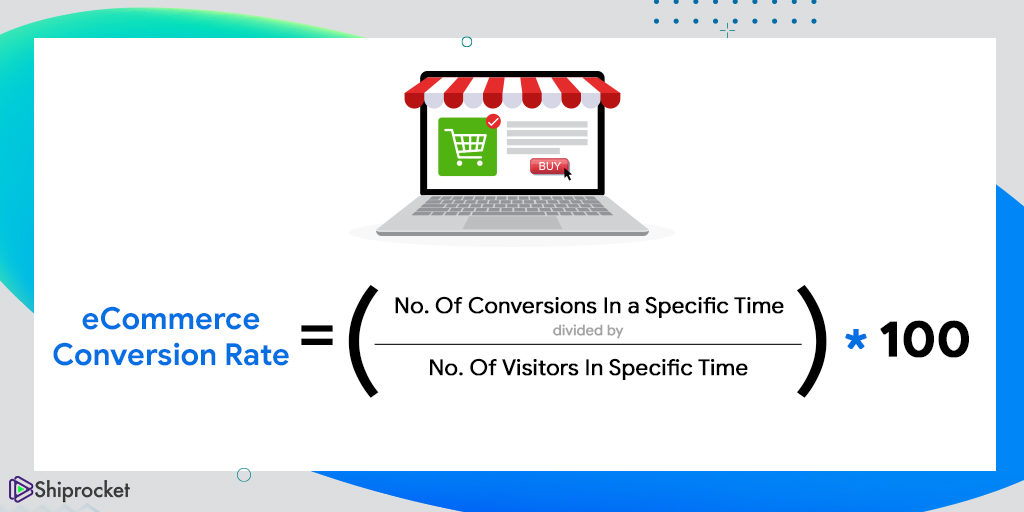 Tips to boost on-site conversion
Here are a few tricks that will help you improve your on-site conversion:
Stellar product images
Images speak volumes about your product. So, make sure they're high quality and appealing. The images shouldn't be misleading. High-quality real photos definitely have a stronger impact on the buyer's purchase.
Engaging descriptions
The product description is what truly sells the product. Thus, they should contain all essential keywords and must be appropriately sorted to catch the attention of the buyer. They must include all relevant information like the model, make, date, about the product, color options, size, utility instructions, etc.
Product videos
In today's day and age, product videos help communicate your message to the buyer very quickly. They are a blend of images and descriptions, so your buyer gets both the pieces of information through one source. Also, it helps you in educating the buyer about the product if they only understand your product. Try to develop short and crisp videos that help you engage with the buyer in a few seconds.
Shipping options
Shipping plays a crucial role in the completion of the purchase. No buyer likes to pay extra for their shipments unless they receive any extra benefit from it. Therefore, try providing free or flat rate shipping for your products. Also, you can provide them with standard and expedited delivery options. They can select their preferred form of delivery and even pay extra if their requirement is such.

To make sure your shipping is seamless, you can sign up with a shipping partner like Shiprocket that helps you ship fast, across 26000+ pin codes and at rates starting from Rs. 27/500 g.
Testimonials
Buyers don't purchase a product because you're asking them to, they do it because their contemporaries have vouched for you! There it is, the value of authentic customer reviews and testimonials. Like we always say – any number of positive reviews are never enough. You must always keep collecting and presenting them on your product pages.

Confused about how to collect positive reviews? Learn how to collect positive reviews for your eCommerce store
Personalized experience
eCommerce trends are shifting towards providing a personalized experience to customers. Including additions like product recommendations, searches, and offers based on past searches, etc. can make a significant impact on the buyer's journey and reduce the purchase time drastically.
Return & exchange
Returns are an indispensable part of any eCommerce business. You have no choice but to tackle them. Therefore, draft a return policy that is visible on your website. Try to automate your return orders so that there is no miscommunication with the buyer is not a reason for RTO and non-delivery. You can do so with Shiprocket automated NDR dashboard.
Pop-up offers
Providing the buyer with specific offers for their on-going purchase is more likely to get you conversions. If you offer them with coupon codes or an offer that expires with their sessions, they will be tempted to make the purchase sooner. Another option is showing them an exit intent popup containing an offer when they are about to leave your website.
Track buyer journey to improve strategies
Include analytics tool to study your buyer's journey on your website. This insight will pave the way for informed decisions and impactful strategies that can help you determine what works best for your business. Based on this data, you can also run A/B tests between options to see which strategy brings in the best results.

Looking for analytics tools? Check out 7 must-have analytics tools for your eCommerce website
Offer payment options
Last but not least, payment options. For an audience seeking variety, one mode of payment is not enough. Include options like a credit card, debit card, UPI payments, net banking, pay on delivery, cash on delivery, e-wallets like Phone pe, Paytm, etc. Select the best payment gateway that offers you maximum options and doesn't charge a hefty fee. Make sure these transactions are through a secure channel.
Conclusion
On-site conversion needs constant attention and optimization. What converts buyers today, may not be useful tomorrow. Therefore, to help persuade prospective visitors into buyers, keep yourself updated with the latest trends and technologies.

Calculate Your Shipping Costs Now