5 Ways To Offer Free Ecommerce Shipping On Your Store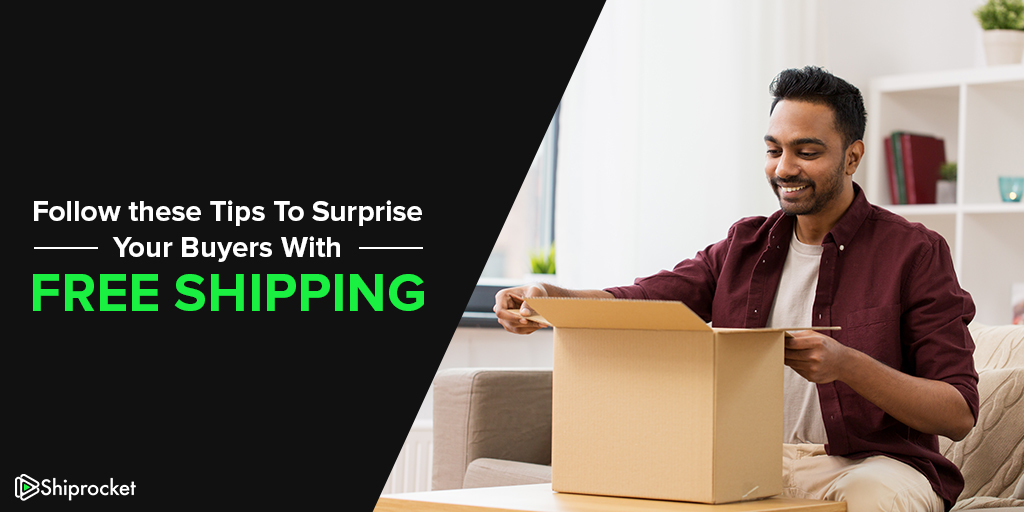 One of the most frequent questions that every ecommerce store owner has to deal with is whether your online store is ready for free ecommerce shipping or not. Its answer might need a lot of discussion. Obviously, you want to offer the best services to your customer, but you cannot run into loss just for the sake of your customers. Afterall, you are here to do business and earn profits.
Whenever you are on a verge of deciding about getting free ecommerce shipping, you need to check whether it is feasible or not. It would be really silly on your end, if you offer free shipping for a product that is worth only Rs. 50 or Rs. 100. The shipping will cost you a similar amount and it just does not make sense.
However, on the second hand, you cannot ignore the huge benefits that are rendered by offering free shipping. Psychologically, it triggers your customer to buy more products, as free shipping makes overall difference in the final cost. Also, it makes you stand out among your competitors. So, what can be done to initiate free ecommerce shipping in your store without any loss in your business? Here are some of the tricks.
1) Set Minimum Threshold
Instead of offering free shipping on all products, you can set a minimum purchase amount. This way you are at a lower risk of facing any loss. Also, you indirectly encourages your customer to buy more. For example, if you have set Rs. 1500 as the minimum purchase amount for free shipping, there is huge chances that a customer stuck at Rs. 1000 will buy products worth 500 or more, just for the sake of free shipping.
2) Selected Product Or Category
You can offer free shipping on selected product or category where your profit margin is higher. The higher margin can easily bear the shipping cost. Also, it will surely increase the sale of that product.
3) Promotional or Festive Offers
The festive season is the most productive season for any ecommerce store. If year-long free shipping is not your cup of tea, then you can always choose a certain time or festive season, where you can offer promotional offers of free shipping. Also, by offering free shipping promotional offers, you can witness a growth of around 15-25% in your sales.
4) Flat Rate Shipping
Although, this does not come under "free ecommerce shipping", but opting for a flat shipping rate can yield good results. For example, you can fix Rs. 50 or Rs. 100 as shipping rate for all orders.
5) Include Shipping Cost Within Product Cost
This is one of the last yet most commonly used tactic for attracting more customers. You can include shipping charges in the initial product cost and then offer free ecommerce shipping. This way, you build you stand out among your competitors by offering free shipping within the MRP.
CONCLUSION
The above is just a glance of options that you can offer free shipping, without bearing any loss in your business. You can choose any of them or simply try and test each at a time to see which shows better results. Also, you can opt for any automated shipping solution like Shiprocket, which offers you low rates shipping services. This automatically decreases the shipping cost. Remember, you need to take into account the benefits of both your business and consumers. Other than this, you can get creative and discover any similar choices.
If you know another other tactics, we would love to know. Let us know about it by adding comment below.