How to Become a Seller on JioMart: Step-by-Step Instructions
The owner of Reliance Industries, Mr. Mukesh Ambani, is one of the finest businessmen in India and has provided several areas for opportunities and employment to the general public. He holds major stakes in the Indian economy in oil and gas, refining, telecom, retail, media, and petrochemicals.
The rapid rise in his revenues and gains in the above sectors has allowed him to expand into the eCommerce world. Reliance's new venture, JioMart, is an online grocery store selling over 50,000+ products with exciting offers at your doorstep. They have an express delivery system incorporating an on-demand service model. It thus allows them to eliminate the warehousing needs and instead partner up with local retailers. The retail merchants then source the necessary goods delivered to the customers.
Let's get into the nitty-gritty of becoming a JioMart seller.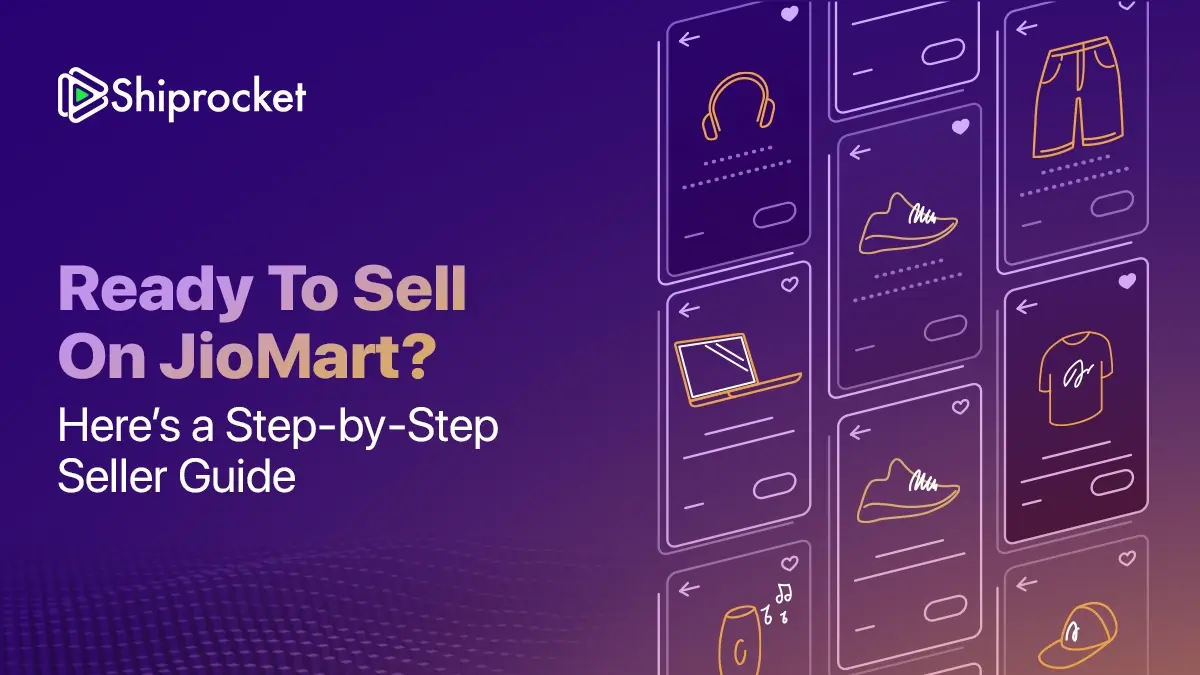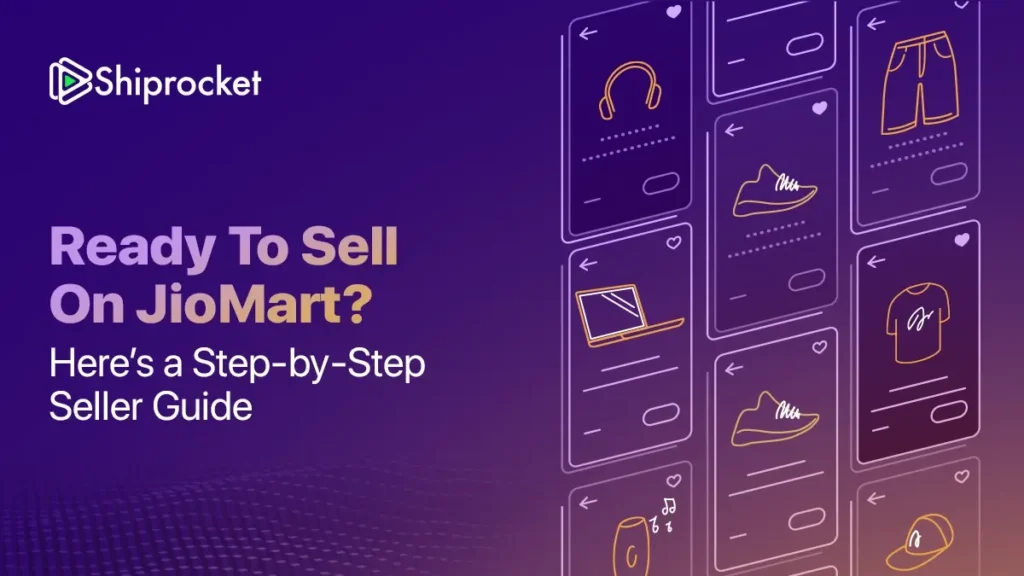 Getting Started as a JioMart Seller
JioMart functions in an online-to-offline mode of order fulfillment. Its well-executed business model helps connect local vendors with consumers through the process of the nearest possible procurement. It strives to eliminate all the errors in the retail sector and help retailers gain greater business. Furthermore, the retailers are introduced to point-of-sale (PoS) terminals, GST compliance features and automated billing applications. It gives them insights into establishing a stronger supply chain.
Here are some of the finest features of JioMart:
Discounts for early birds: The JioMart application has developed some exciting promotional strategies for pre-registration. People save up to Rs. 3000 with their future purchases. Reliance Jio has invited all their existing telecom service users in specific areas.
Flexible return policy with zero questions: Goods and purchased items can easily be returned without hassle. Generally, when you return things that are bought online, the customer is attacked with several questions, and JioMart has eliminated this frustrating and tedious part of returns. This makes the application more user-friendly.
No minimum value purchase: Most eCommerce sites have a minimum spend criterion to ensure free delivery on purchases made. JioMart does not require the customer to make a minimum payment to waive delivery charges, even for the smallest amounts ordered.
Fast and quick delivery: JioMart strives to deliver your purchased products immediately. In eCommerce, it means completion of delivery within 24 hours.
Free home delivery: JioMart offers free delivery services to all its consumers by procuring purchases made from a nearby vendor or retailer.
Step-By-Step Process To Becoming a Jiomart Seller
If you are a retailer looking for an easy way to improve your clientele and your gains, you can choose the JioMart method by becoming a seller on the platform. Here are the steps that you need to follow to become a JioMart seller in no time:
Step 1: Registering for JioMart
So, what's the first step to getting started on any platform? It's the same with JioMart! Registering on the JioMart platform is your gateway to becoming a JioMart seller. And how do you register on JioMart? Well, it's easy! You simply have to visit the JioMart website. After this, the steps to create a seller account are pretty self-explanatory and straightforward. An email address and password are all that you will need.
Documents needed for registering as a JioMart seller
If you want to become a JioMart seller, you must provide these documents at the time of registration
Voter ID
Aadhaar card
PAN card
Address proof
Company certificates
GST certificate
Company registration details
Two-passport size photo
Other company details, if required
Step 2: Completing your seller profile
After registering on the platform, you must provide more details to complete your profile. It includes entering all your details along with all your business information. Your name, address, constant information, business name, nature of products sold, etc., are details that you must fill in. Providing accurate and up-to-date data is key to building trust with potential consumers.
Step 3: Entering your product list and inventory
Listing your products on the JioMart platform is the next step to begin your seller journey with them. You must enter all the product details, including the product name and description, along with relevant images of the products. Using keywords to describe your product will help them rank better in the search results.
Step 4: Setting and listing your prices
After you have entered your inventory on the platform, listing your prices comes next. Ensure that all costs of producing the goods, shipping fees, and other expenses incurred are considered before setting your prices. Checking out prices of similar products on the application can help you decide the product prices more easily and will also help you set up your prices more competitively.
Step 5: Begin selling
The selling process begins the minute you are done with all of these preliminary steps. You can monitor all your sales along with the trends of the performance of products through the dashboard. You will also get alerts and push notifications when you receive new queries and orders.
JioMart Seller Fees
The registered sellers on JioMart are charged a fair fee for each order received. The different types of fees applicable are:
Commission Fee: The commission fee is connected to sales and varies depending on the product type and price. It ranges from 1% to 15%.
Fixed Fee: This is the fee charged on the transaction value paid by a customer for a product. The transaction value includes the selling price, gift wrapping charges and any other additional fee imposed by the seller.
Collection Fee: The collection fee is usually levied on sold products. As of now, JioMart charges no collection fee.
Shipping Fees: JioMart's logistics partner charges shipping charges for both forward and reverse logistics. It is calculated based on the volume or weight of the package.
Advantages of Joining JioMart as a Seller
There are several reasons to become a seller on JioMart. These reasons include:
Reaching a larger consumer base: There is no doubt that JioMart is one of India's finest online markets with an extremely large buyer base. And the biggest benefit of becoming a JioMart seller is exactly what you think it is! Once you register as a seller on the platform, you can reach out to a larger customer base and generate more sales. With more sales come more profits!
Enhanced marketing support: JioMart offers several marketing tools to help you promote your goods and products and reach out to a whole new market of customers. If you believe that's insufficient for eCommerce success, JioMart has additional offerings for you, including features like advertisements and promotions, among others.
Efficient and convenient application: JioMart gives you an easy-to-use platform. Is that even important, you ask? Well, yes! It lets you easily and efficiently manage your online store and reach out to your target buyers. You can focus on running your business while JioMart takes care of the rest!
Enhanced visibility: Showcasing your products and services to a greater target audience by gaining better visibility in the market can be easily done through the JioMart platform. They help you reach out to more people with less effort.
Minimal setting up costs: Setting up a physical store requires hefty amounts of investment. Becoming a JioMart seller is a simpler and more cost-effective solution to bring your products out to the masses. It helps you start your business online with low initial investments and minimal risks.
All-time available consumer support: JioMart also helps you with purchase issues and other queries through available customer support. They also help you resolve all problems that arise during the sales process.
Ride on the wave of JioMart's growth: When you become a seller on JioMart, you are partnering with one of the largest growing business groups in India. You can reap the benefits of their brand name and customer loyalty.
Monetary benefits and technology support for growth: The lower commissions imposed on sales help you gain more profit. High-end technologies employed by JioMart make your job as a seller smoother and more convenient. You will also get GST-related help, discounts on services provided by Jio and more.
Guidelines for Success
There are many do's and don'ts that you might want to keep in mind when you become a JioMart seller.
| | |
| --- | --- |
| Do's | Dont's |
| 1. Register on the JioMart application precisely to avoid issues during purchase. | 1. Do not provide misleading or false data during registration. |
| 2. Prompt verification of your identity to eliminate delays in the approval process. | 2. Do not ignore buyer's queries and complaints. |
| 3. Set up your store meticulously, providing accurate descriptions of your products to boost sales. | 3. Do not compromise with the quality and standard of your products. |
| 4. Adhere to JioMart's service standards | 4. Do not engage in immoral and unethical practices like misinterpreting your goods and giving incorrect product information. |
| 5. Efficient management of your orders and shipments to meet the delivery timeline. | 5. Do not fail to check your sales reports at regular intervals. |
| 6. Encourage customer feedback and use it to enhance your services. | 6. Do not frequently delay your delivery services. |
| 7. Offer competitive prices and maintain product quality to drive sales. | – |
| 8. Utilise JioMart's advertising and marketing tools to reach out to new customers and expand your market. | – |
Conclusion
JioMart is one of the leading online marketplaces in India. And the best part is that it will only continue to grow in the future. With the rapid rise of online shopping after the COVID-19 pandemic, eCommerce is not just a trend. It has become a significant shift from how buyers used to shop earlier. The same factor became the reason behind JioMart's popularity. It offers retailers an alternative method of reaching out to a larger audience and driving their sales.
JioMart is your key to entering the eCommerce space and earning profits. All you have to do is register and list your products with complete details. And you're good to go! JioMart is an effective approach to even start your business online. Do you know what else has worked in favour of eCommerce? Well, it's the hefty investments physical stores require. This online platform, on the other hand, lets you sell your products more cost-effectively. Lastly, but certainly not the least, JioMart's marketing tools perform exceptionally well. They are a guaranteed way to boost your sales.
Does JioMart charge any fees to onboard sellers?
Whether you have to pay any fees to become a JioMart seller might depend on different factors. Check the terms and conditions set by JioMart.
Will I face any challenges as a JioMart seller?
Some challenges you might face as a JioMart seller include account management issues, setting up competitive prices, attracting and retaining customers and ensuring timely delivery of customer orders.
Calculate Your Shipping Costs Now