How to Effectively Sell on Instagram and Boost Profits in 2023?
Are you aiming to boost your sales and get in touch with potential customers? Selling on Instagram is the perfect way of doing that. With its visual marketing, social selling and eCommerce feature – it's an effective platform for product promotion. Capitalising on this power will enable you to reach a larger audience and increase those all-important sales!
Let's see how you can sell on Instagram and significantly increase your profits through the platform.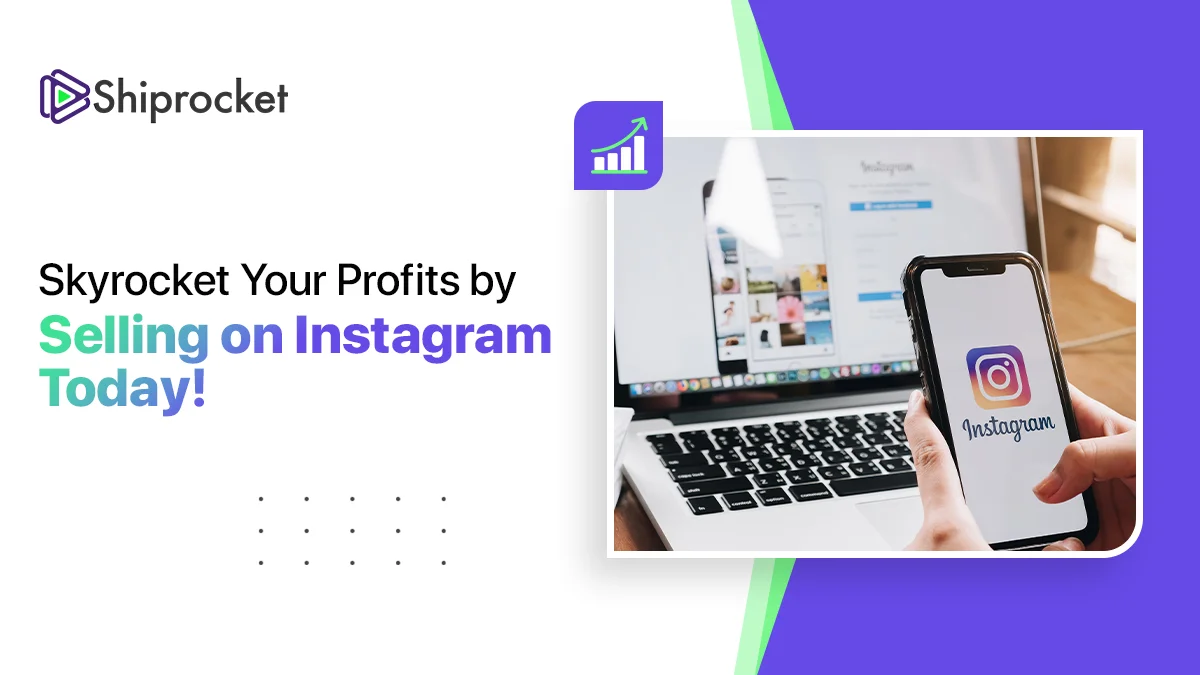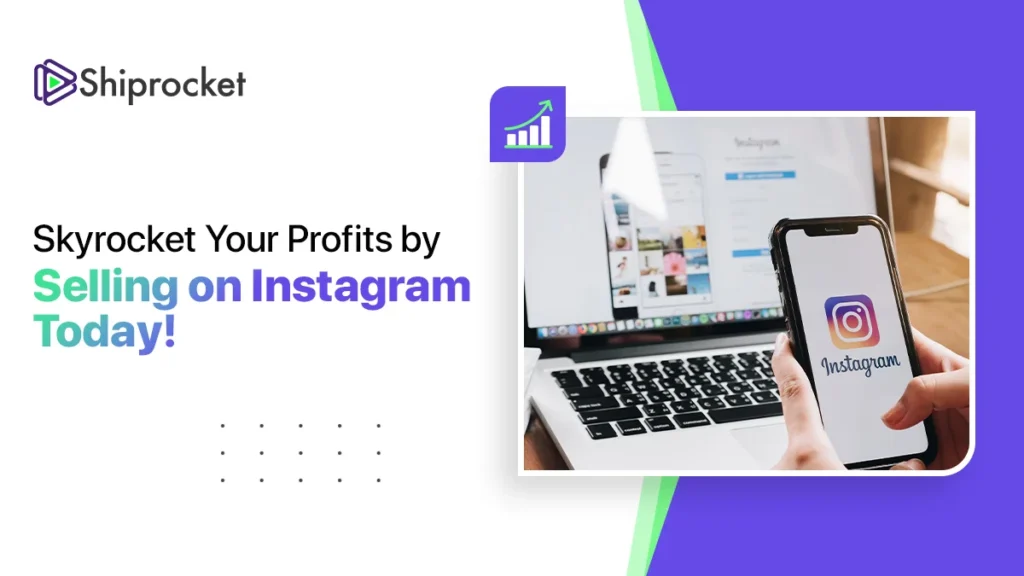 Instagram's Potential as a Selling Platform
Instagram has the potential to be a powerful tool for businesses, as it has an estimated 2 billion active users. If you're not using Instagram to sell your products and services, you're missing out on an enormous opportunity. In fact, according to Statista, Instagram has a global monthly active user base of 2 billion people.
Given its large user base and potential for growth, it's clear that Instagram is a valuable tool for businesses of all sizes. If you're looking to boost your sales on this platform, here are 9 effective tips for selling on Instagram that will help you reach your target audience.
9 Effective Tips for Selling on Instagram
Selling on Instagram can be an effective way to drive up your revenues and there are no two ways about it. But how does it work? Here are 9 effective tips for selling on Instagram:
1. Visual Selling – As a social platform to showcase lifestyle choices, it is important that your sales pitch is visually oriented. The most effective way to promote products or services on Instagram is strong visuals. Professional photos that will make your content stand out from others and draw in more potential customers do the trick.
2. Consistent Posting– The power of visual storytelling of your products and services can convert into sales only if you remain consistent with posting. Consistent posting on Instagram helps build brand recognition and increases your engagement with followers, ultimately leading to a higher chance of generating valuable leads for your business.
3. Engaging Content – Visually-powerful content should engage your customers as well. You should understand the interests of your customers and use content hooks, and anchor questions which get potential buyers to converse.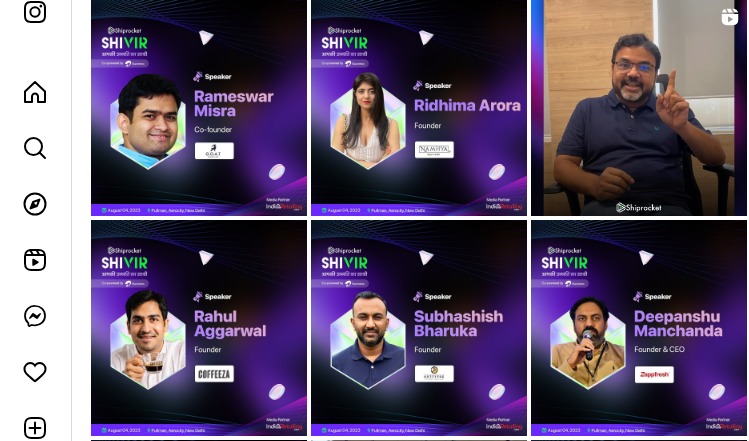 4. Hashtags – These are important to help potential customers to reach your page. They are also an effective medium to increase engagement on your posts.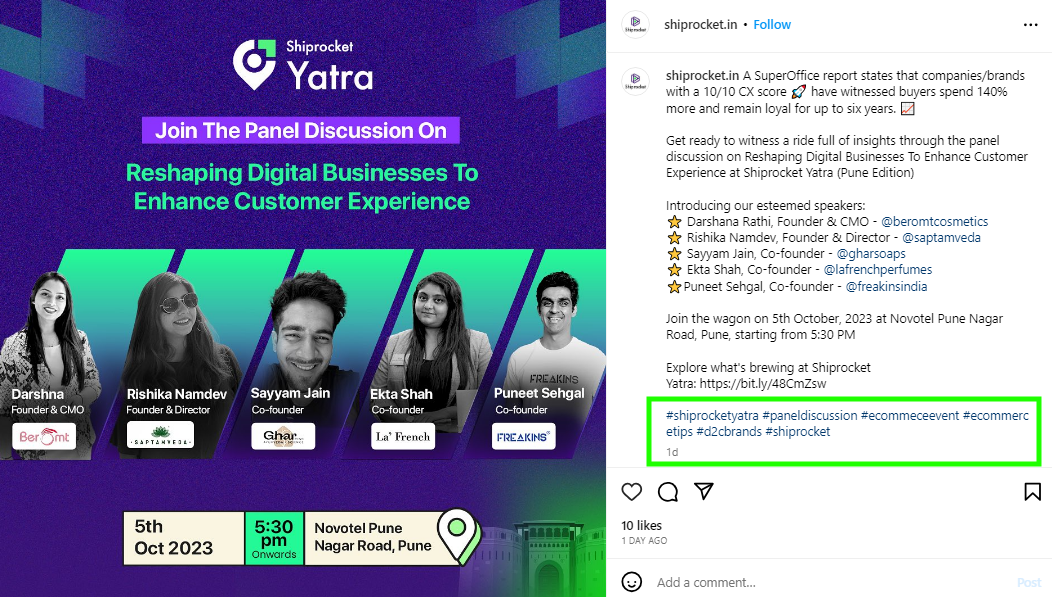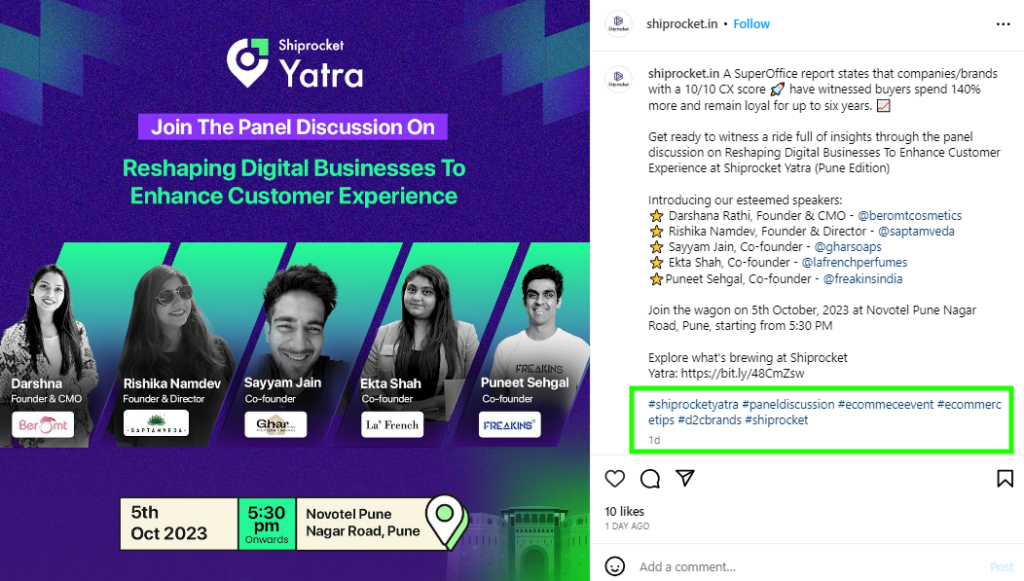 5. Build Buyer Trust – You must use comments and direct messages with customers so they feel connected to the brand. This builds trust, which increases their likelihood of buying from you! Showing genuine care through immediate responses demonstrates dedication to customer satisfaction. Cultivating such strong relationships not only fosters trust but also cultivates a positive reputation for your brand.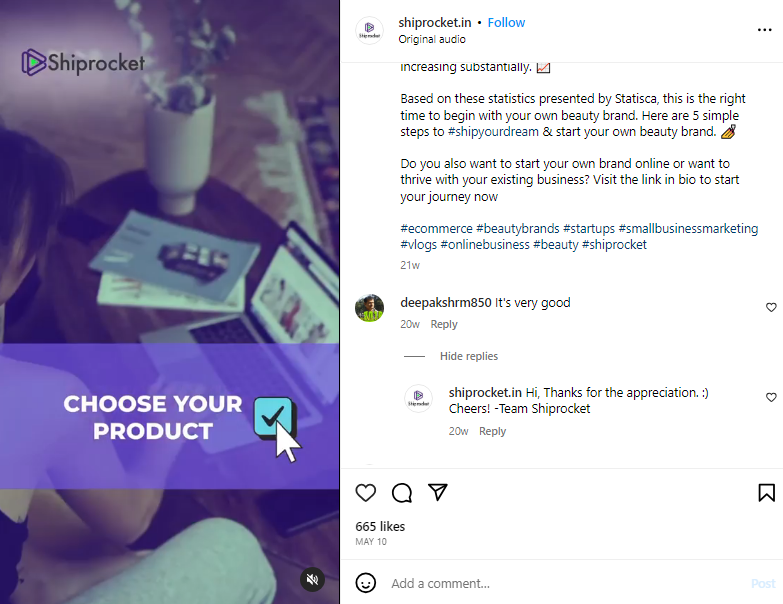 6. Influencer Marketing Campaigns – An influencer marketing approach can help promote what your business has to offer. It will help in reaching new consumers who may be outside your area of engagement.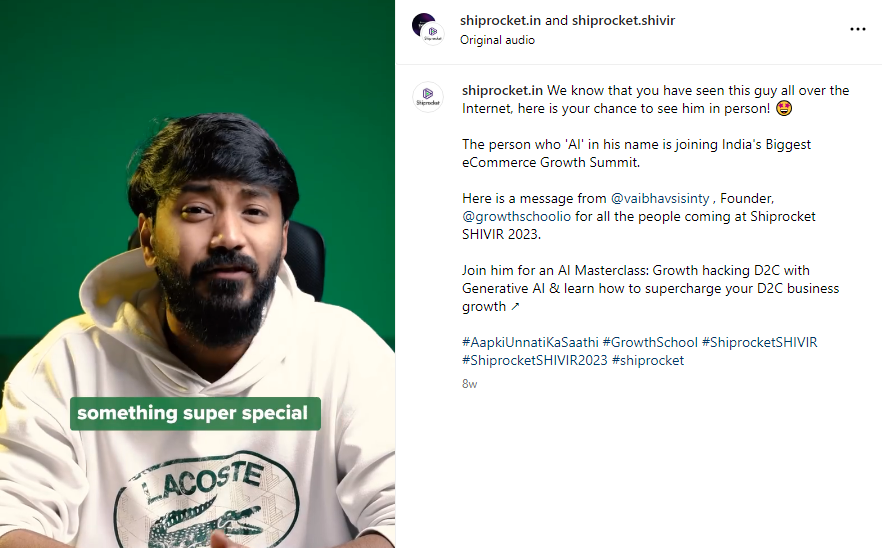 7. Data Analytics – Data analytics is an important tip to keep tabs on analytics such as followers count, likes and comments per post and more. Additionally, the data provided by these metrics help you to plan future campaigns with the right approaches that work best with your target demographics or regions.
8. Employ Stories/IGTV Clips – This is another tip to attract users/customers from outside of your email marketing campaigns and other marketing strategies. These also count as a great way to engage customers even further!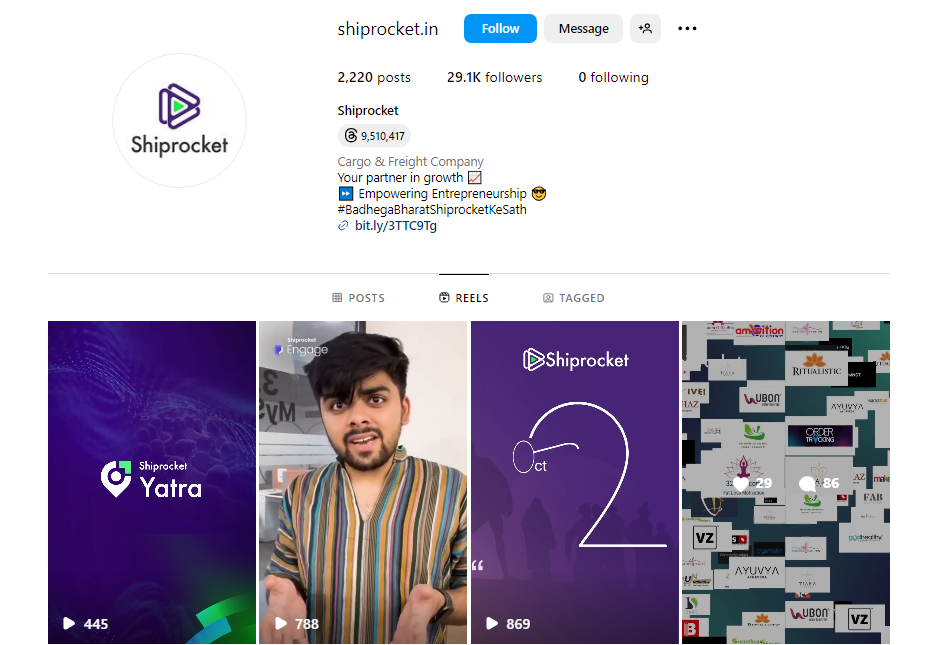 9. Sponsored Ads – Advertisements on Instagram are seen by 96.6% of active users each month.[1] If you're looking to boost your brand's visibility, incorporating sponsored posts and ads on this platform is a game-changer, especially if you have a paid social budget. The process is simple: take any of your regular posts and turn it into a powerful sponsored ad by defining your target audience and setting a budget that suits your needs. To get started, use Instagram's Ads Manager or Business Manager. Also, cross-promote on Twitter and Facebook for better results.
By following these 9 effective tips, your business will be able to utilise the full potential of this powerful medium!
Setting Up Instagram Shopping: Step-by-Step Guide
Getting started with Instagram Shopping is a great way for businesses to boost their online sales. To help kick-start this process, here is a step-by-step guide.
Setting Up Your Business Profile – This is the primary step to selling on the platform. It will give you access to all kinds of helpful features and tools, including analytics, ad campaigns and shoppable posts. The features like shoppable posts will help you make more money from your page.
Link Your Instagram Account to Your Facebook Page- Connect your Instagram business account to the Facebook Page that you manage. This step is essential for setting up Instagram Shopping.
Comply with Instagram's Merchant Agreement- Ensure that your business complies with Instagram's merchant agreement and commerce policies. This includes adhering to guidelines on product listings, pricing, and shipping information.
Enable Instagram Shopping in Settings- Navigate to your Instagram settings and tap on "Business." Then, select "Shopping" and follow the prompts to connect your Facebook catalogue.
Link Your Product Catalogue – Seamlessly link your product catalogue by directly connecting it or utilising the Facebook Catalogue Manager app. Based on this, customers will be able to purchase items right from Instagram posts without having to divert anywhere! To ensure a smooth process all around, make sure each post has been tagged correctly so when people click 'Shop Now', they are effortlessly taken to the product selling page.
Tag Products in Your Posts and Stories- Once your catalogue is connected, you can start tagging products in your Instagram posts and stories. Simply select "Tag Products" while creating a post and select the relevant items from your catalogue.
Monitor Insights and Performance- Keep a close eye on your Instagram Shopping insights to track the performance of your tagged products. Analyse engagement metrics and purchase behaviour to refine your selling strategy.
Utilise Shopping in Explore- Instagram's Shopping in Explore feature allows users to discover products from brands they may not follow. Optimise your posts to appear in 'Explore,' increasing your brand's visibility.
Optimise Product Descriptions and Tags- Use relevant and descriptive product descriptions and tags to enhance discoverability. Leverage popular hashtags and keywords to reach a wider audience.
Include Pricing Info– Adding the pricing is an essential step in every product post. A lack of such information could frustrate and divert the customer away from your page. So, give them a simple and clear-cut way to complete their purchases. This will also enhance the customer's buying experience.
Conclusion
Instagram is a beneficial platform for any business when it comes to social selling, visual marketing and product promotion. With the right strategies as well as optimised eCommerce platforms in place, businesses can really benefit from using this app; not only does it create more awareness of their brand, but it also helps drive sales. It's important to conduct proper research and experiment with different strategies to find out what works best for your business. Don't miss out on the opportunity to skyrocket your profits! Start selling on Instagram today and partner with Shiprocket for hassle-free shipping solutions that will take your business to new heights.
How to generate leads for my Instagram business?
Maximise lead generation with posts featuring website links. Engage by liking, commenting, reposting, and hosting giveaways for better sales prospects.
What are hashtags and geotagging features in Instagram?
Utilise hashtags and geotags for precise audience targeting and improved brand visibility, especially in a particular location like a city. Incorporate both in posts to maximise reach.
How are personal and business accounts different on Instagram?
While Instagram's personal account is for individuals, the business account is for brands. Instagram offers a wide range of features for business accounts – access to insights, ad capabilities, etc.
Calculate Your Shipping Costs Now