How to Ship Essential & Non-Essential Products Amid Covid-19 Curfew in India?
With the Omicron variant becoming dominant in India, what India is facing is probably the third COVID-19 wave. During this wave, the latest updates coming in from the government of India and respective state governments is that sellers are allowed to ship essential as well as non-essential products across India. The burning question, however, is how can you ship these items?
Here's the list of products that you can ship within India
Shiprocket is working closely with its courier partners to ensure smooth delivery across maximum pin codes.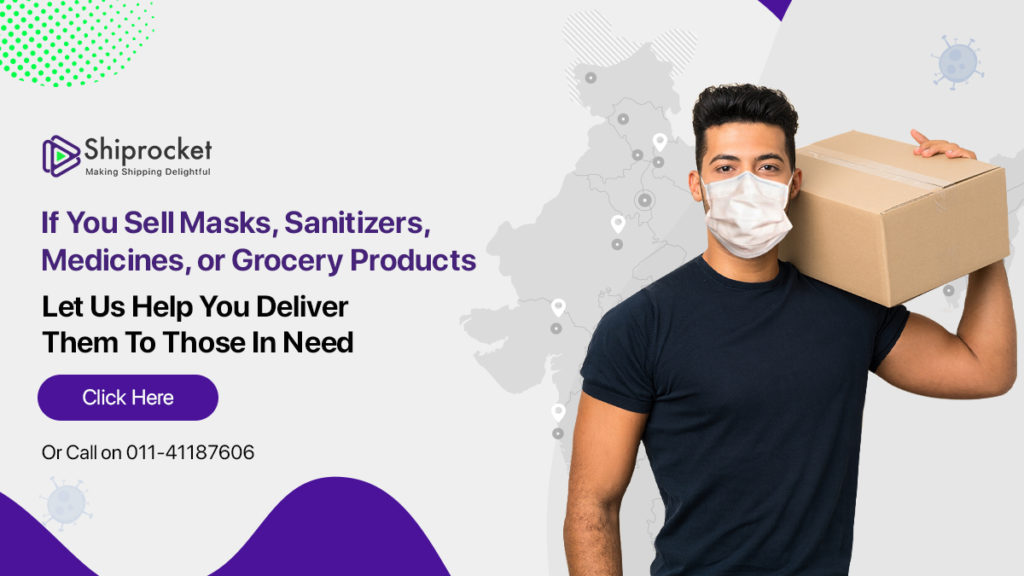 Here is how you can begin shipping essential products with Shiprocket:
Documentation Required
Valid invoice
Company Authorized Letter
Authorization letter from FSSAI (Optional)
Copy of Drug License (Optional)
GST Compliance (Optional)
Name, Number, and Pickup Location
If you are a seller who sells essential and non-essential goods and wants to ship with Shiprocket, please follow the link – https://www.shiprocket.in/ship-essential-products-covid-19/
Here are the latest updates on the serviceable pin codes and courier partners.
Shiprocket Courier Partners Operational for Delivery of Goods
At present, we have 17+ active courier partners with whom you can deliver your essential and non-essential goods. You can choose any partner as per your requirements and ship your products with them.
Serviceable States & Pincodes
Delivery Pincodes
You can deliver your goods to 29,000+ pin codes in India. Besides, you can also ship orders to 220+ countries* with Shiprocket.
This number can vary based on updates from courier partners
Conclusion
Shiprocket is working day and night to make shipping accessible to sellers who want to ship their products during these difficult times. If you are a seller who wants to ship these products and are looking for a reliable shipping service, we are here to help you. Just click here, or call us at 9266623006.
Calculate Your Shipping Costs Now