5 Effective Strategies To Accelerate Your Inside Sales
It is necessary to identify the factors influencing the inside sales and marketing techniques. Inside sales representatives typically work from their office or home desk. On the other hand, outside sales reps, travel, and face-to-face deals with prospects at trade shows, conferences, and industry events.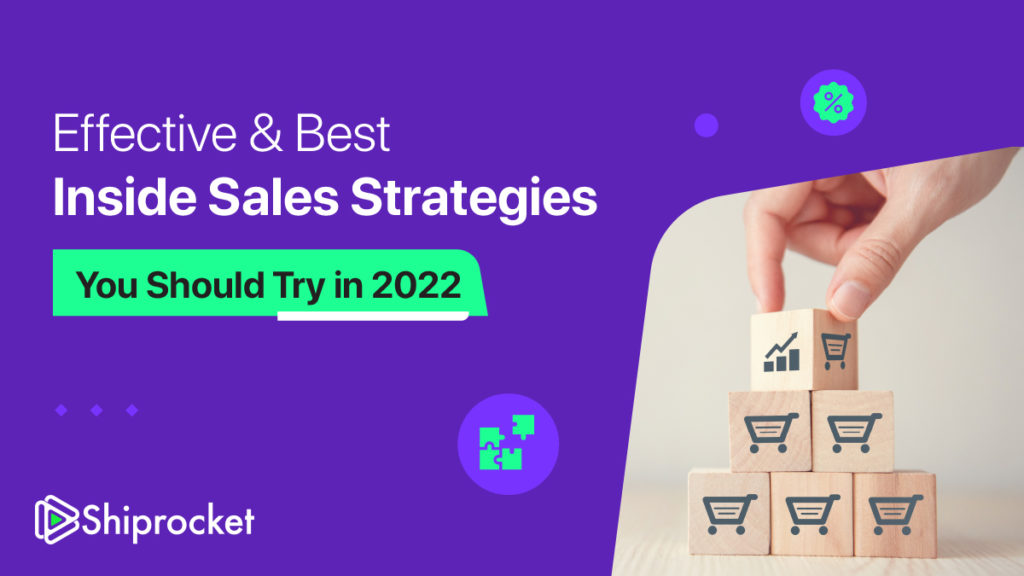 Key Responsibilities of Inside Sales Team
Answering customer questions and inquiries
Having superior product knowledge
Building relationships with potential customers
Ensuring leads with the goal of converting them to customers
Managing existing customers
Closing sales deals
Making reports on relevant sales data
5 Effective Inside Sales Strategy & Tips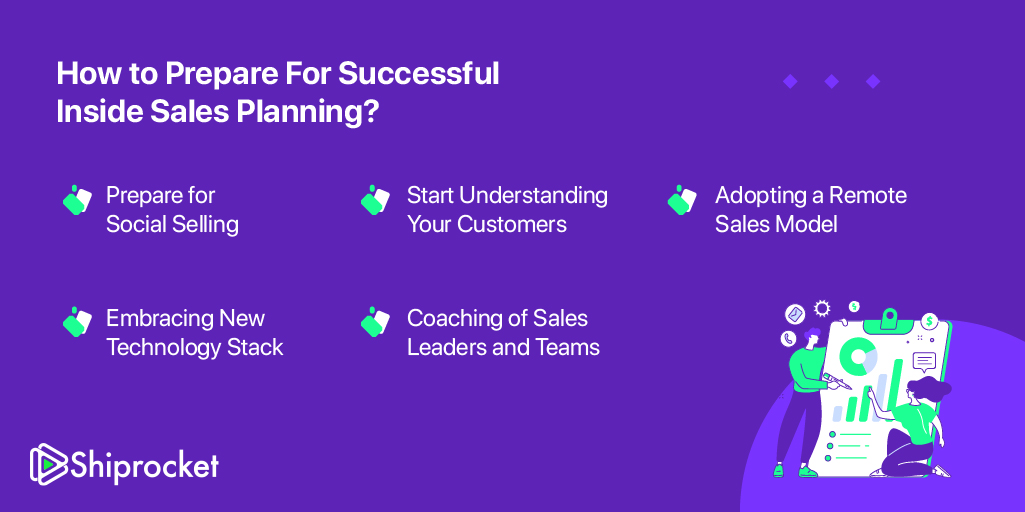 Inside sales representatives can use these strategies so that your inside sales run efficiently. Companies need to think differently, conduct research and training sessions, and get innovative technologies for managing a high-performance inside sales team.
Use Social Media for Inside Sales
Social media has become essential for sales and marketing. In today's business scenario, sales happen via referrals from your followers on social media. It would be best if you have a strong presence on social media by following your competitors and seeing what they are doing and how they are engaging with prospects and customers.
Most eCommerce brands now employ sales teams to connect and engage with customers on Twitter, Linkedin, and Facebook. If you respond to customers' feedback and queries, you have an opportunity to turn leads into customers.
The inside sales cycle is also about building trust among prospects, which happens over time via social media. Social selling allows you to find leads and develop an ongoing relationship with your options.
Today's social media improves your customer conversion rates that is important for every company or every salesperson. So ignoring this channel for inside sales is not at all good in today's fast-paced online marketplace. A company's inside sales team should have a social media policy and do's and don'ts to promote their brand or company.
Research More About Your Customer Needs
Today organizations face intense competition. They need to have an aggressive sales and promotion policy to rise above the competition for their products and services. It's also important to value your customers. Sellers must have a clear understanding of the customer's needs.
This is the crucial first step of aligning sales according to target customer segments. A survey revealed that only 40% of sales reps have a strong understanding of their customer segmentation.
By knowing about your customers' needs in advance, inside sales professionals can map their capabilities to customer needs. Ultimately, companies can improve their inside sales by having relevant and relatable information about their customer; otherwise, they risk losing the customer.
Adopt Remote Sales Model to Drive Revenue
After the 2020's pandemic and lockdown, the remote work is here to stay. According to Hubspot's data, 64% of inside sales leaders have turned their direct sales teams to remote selling in 2020 and have exceeded their revenue targets.
As a leader, you need to be a role model for your remote team. Remember, when you expect your team to adapt to a remote inside selling model fully, you have to demonstrate to your team what you believe in. You have to influence your team significantly and their mindset to show these new selling practices.
With this new method of working remotely, your employees will be less resistant to change and more willing to get into the process of inbound and remote selling. But without the proper guidance, sales reps might start things lightly. For a sales manager, you should support your remote team and the way they should be using the inbound selling practices.
Ensure your remote team has the tools like robust CRM and HubSpot sales automation tools to support remote selling and inbound practices. By adopting this new remote sales model, your team will be more encouraged to work in your organization.

Embrace New Sales Technologies & Tools
The tools like Hubspot CRMs provide access to many sales and automation tools, many of which allow sales reps to take advantage of marketing and sell to target audiences on various platforms. For example, CRM is an essential tool for the inside sales team. CRM software gives you an overview of your sales actives and will provide you with the information you need to stay on top of the competition. According to data, 70 percent of inside sales reps use CRM tools to impact their ability to grow sales revenues significantly.
Plus, software like HubSpot Sales Hub eliminates the need to manage various sales cycle tasks and simplifies complex tasks such as lead generation, email marketing, meeting, and proposal creation.
These inside sales tools work in real-time and help track the prospects who visit your site, your most engaged visitors, email notifications, and set up email marketing campaigns to engage customers. These tools can make this process seamless for your sales and marketing team.
For example, you can use the appointment and scheduling tool to make appointments that work with your prospects' schedules. The call tracking software offers a call recording feature that directly records calls from browsers, log calls automatically, and create email notifications to share with team members. Additionally, the virtual meeting tools like Zoom make sharing product demos, marketing, educational content, and webinars easier.
Sales reporting software helps inside sales reps to track a variety of information and data points.
These tools ensure that your team achieves maximum productivity and runs efficiently to meet targets and increase revenue.
Conduct Effective Training Program
The training is the most important step of the process. This is what the success of your inside sales team depends on. You may have probably picked the best candidates for the sales job, but if they don't know the company's sales process properly, your new sales rep won't be able to show their full potential.
Adequate training and onboarding are excellent ways to help your sales team know about your work environment, culture, and procedures. Even if you've experienced inside sales reps, it's crucial to help your sales team grow and acquire new skills. Continuous training is a must if you want your team to stay ahead of the curve.
You can create an information and resource library like blog posts, reports, e-books, and other resources about the inside sales techniques. Store them in one place so that your sales reps can easily find and access them.
The training is also the right way to organize training for your team. You can also think about implementing e-learning platforms for the training program. That way, all your sales team will be able to train and educate themselves in their own time.
Also, conduct regular feedback sessions for your sales reps to know how well they're performing. Discuss their mistakes and failed attempts, and transform their mistakes into valuable sales lessons.
Takeaways
If you want your inside sales team to grow constantly, start using software and technologies that automate your work and help you understand the prospect's behavior. And when you have the right set of tools and data with you, you can sell smarter and keep your customers happy.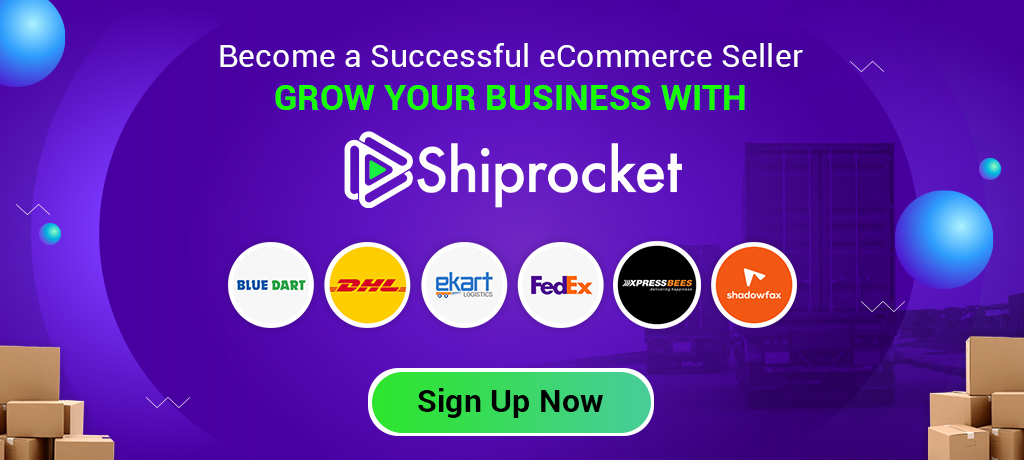 Calculate Your Shipping Costs Now