Getting Started On Instagram For Business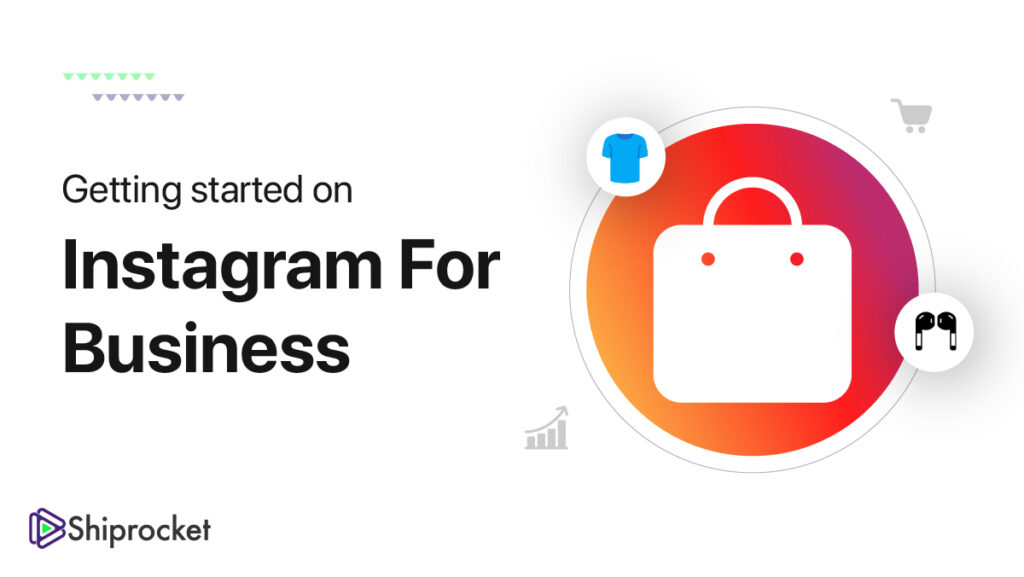 Instagram is one of the most trending social media platforms having more than 2 billion active users (which represents a quarter of the world's population), it's a terrific marketing channel to leverage for advertising your company. We've put together a thorough tutorial on how to use Instagram for business if you're new to the platform or want to learn how to better sell your company there. We can do it all, from profile optimization to fantastic content creation.
How to use Instagram for Business: 5 steps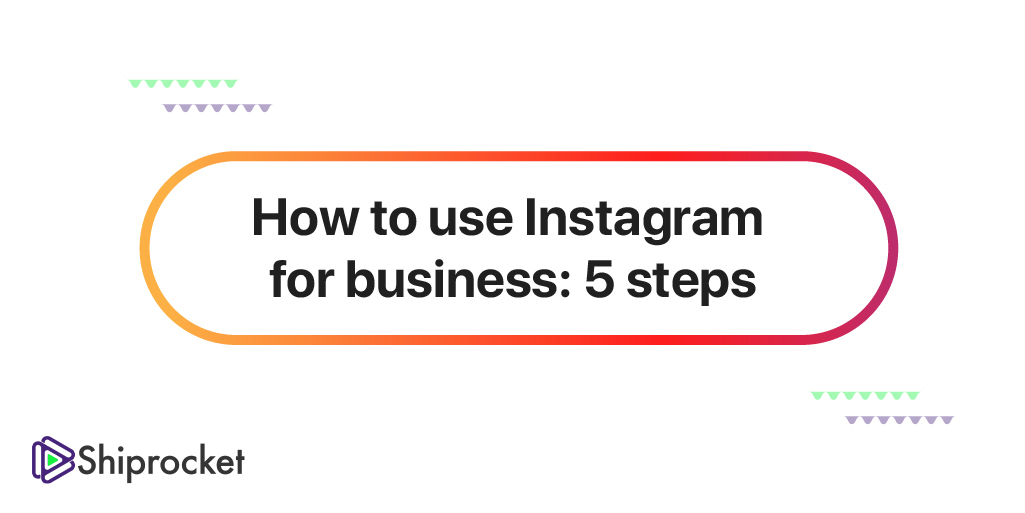 Instagram is a platform for visual social networking with a focus on photo and video content. For firms without a visual product, this may seem challenging, but even B2B business as well as service-based brands.
1. Create an Instagram business profile
Instagram accounts come in three varieties: personal, creator, and business. The two categories of professional accounts available are creator and business accounts. While brands should create a corporate account, influencers and content creators should use the creator account.
Useful features of Instagram Business are:
Fill in more parts in your profile.
Instagram analytics
Instagram advertising
The ability to connect to a scheduling app
Instagram tagging products in posts
Each feature can help your brand to get the most out of its presence on Instagram.
2. Optimize your Instagram business profile
Utilize the additional areas in your business profile, as already recommended. This will give potential followers a lot of info upfront and give them a clear understanding of what your firm does and why they should follow you.
Enhance your profile by using the following fields:
Profile photo: It's best to use your company logo as your profile photo so people can easily identify your brand.
Name: Make this your business name, identical to your brand's other social profiles.
Username: This should also be your business name. Note that your username cannot have any spaces.
Website: The only clickable URL on your Instagram page will be this one. Most companies either link to their most recent promotional page or use their website. A link in bio tool can be used to link to several pages as well.
Bio: The place where you can draw users' attention on Instagram is in your bio. Here, you can either explain what your company does, promote your website, or stick your brand's motto.
Page: Connect your Instagram business profile to your Fcaebook business page.
Category: Select the category that best describes your brand's industry or product/service offerings.
Contact options: Link all of the best ways for customers to contact you, like email, phone.
Action buttons: Add a call-to-action button right onto your Instagram profile, like"Book now," or "Get a quote."
Instagram story highlights: Add story highlights to your profile and categorize them based on the types of stories your brand typically creates.
3. Create a strong Instagram marketing strategy
Every marketing platform where you have a presence needs its own unique strategy, and Instagram is no exception. Due to Instagram's emphasis on visual content, a significant portion of your strategy must be on locating or producing the photos you publish.
Define your target audience
Make sure your target audience will be interested in the material you create first. But in order to do that, you must first identify your target market. Considering your current customer persona, then conduct research on Instagram to find profiles that align with that persona. Follow them and analyze the content they share.
After that, apply those insights to inform your own Instagram content strategy. Keep track of it.
What are you hoping to get out of your presence on Instagram? The most likely objectives may look something like:
Sales
Website traffic
Engagement
Followers
User-generated content
Influencer partnerships
All of the above can be easily done, but you need to adjust your Instagram strategy for each one.
Lay out your goals and KPIs, then create a strategy that satisfies them.
Track your performance and metrics
You have access to built-in insights, data, and analytics with your Instagram business account. Use this to your advantage to monitor the effectiveness of your strategy. Look at your most popular posts, the level of engagement each one receives, information about your following, and more.
Create a content calendar and publishing schedule
Choosing the types of material you'll produce, creating a social media content calendar, and starting to schedule your posts are the final steps in developing an Instagram strategy.
4. Post high-quality Instagram content and follow best practices
We briefly discussed content, but since Instagram offers many chances for sharing new stuff with your audience, let's explore a little more. To get the greatest outcomes, you should also be familiar with Instagram best practises.
Try new Instagram features
The frequent release of new Instagram features shouldn't come as a surprise. Whether it's Instagram Reels, link stickers in stories, or something else, it's a good idea to test them all to see which ones your followers respond to the most if you want to make the most of the platform.
Best tools and apps to create or edit Instagram posts
You may use a variety of Instagram features to help you produce even more beautiful content. Some are suitable for photo editing, while others are better suited for producing branded graphics.
A few Instagram post tools to consider are:
Write engaging Instagram captions
Writing an effective Instagram caption that encourages your audience to interact with your post, follow you, and make a purchase takes skill. Here are some tried-and-tested advice:
Keep it short and clear.
Ask a question or tell a story that will attract the viewers.
Incorporate emoji or social media lingo.
Use hashtags to help Instagram users find your profile.
Explore the various Instagram post types
Make sure you're using the many options Instagram offers its users for content creation and sharing. Users may find it monotonous to visit your Instagram post and often view the same kind of content.
make a change. Share information such as articles, films, reels, guides, branded visuals, live video broadcasts, and more. Each unique piece of content should be added to your content schedule so you can plan ahead and maintain a healthy mix.
Increase sales with shoppable posts
Through shoppable posts, e-commerce firms can maximise their Instagram engagement. Make it simpler than ever for customers to make a purchase by setting up your Instagram account to tag products in your Instagram photos.
Your followers may tap on a product they see in one of your posts, click to the item listing in your Instagram store, and then make a purchase without ever leaving the app thanks to shoppable posts.
5. Grow your Instagram follower count
Finally, you must begin expanding your Instagram following. Even while your bottom line is more concerned with engagement and conversions than follower count, it's still a smart idea to work on increasing your follower count. You may be able to reach a larger audience on the platform and it will help with social proof.
A few tips for growing your Instagram followers include:
Comment on Instagram posts of people who look like they'd be part of your target audience
Use relevant hashtags on your posts so that users searching for those hashtags can find your content
Post consistently and share a wide variety of content types
Collaborate with influencers to expand your reach to their audiences
Cross-promote your Instagram account on your website and other social media feeds
Pay attention to the content that gets the most engagement and create more like it
Start creating brand awareness ads on Instagram
Conclusion
Instagram has established itself as a mainstay of social marketing rather than a passing fad because to its engaged, constantly expanding user base. There is still room on the platform for businesses with a compelling visual narrative to share and the ambition to build a community of devoted fans and clients.
Calculate Your Shipping Costs Now