eCommerce
eCommerce Marketing Automation
eCommerce Marketing Strategies
eCommerce Shipping Trends
Getting Started On Instagram For Business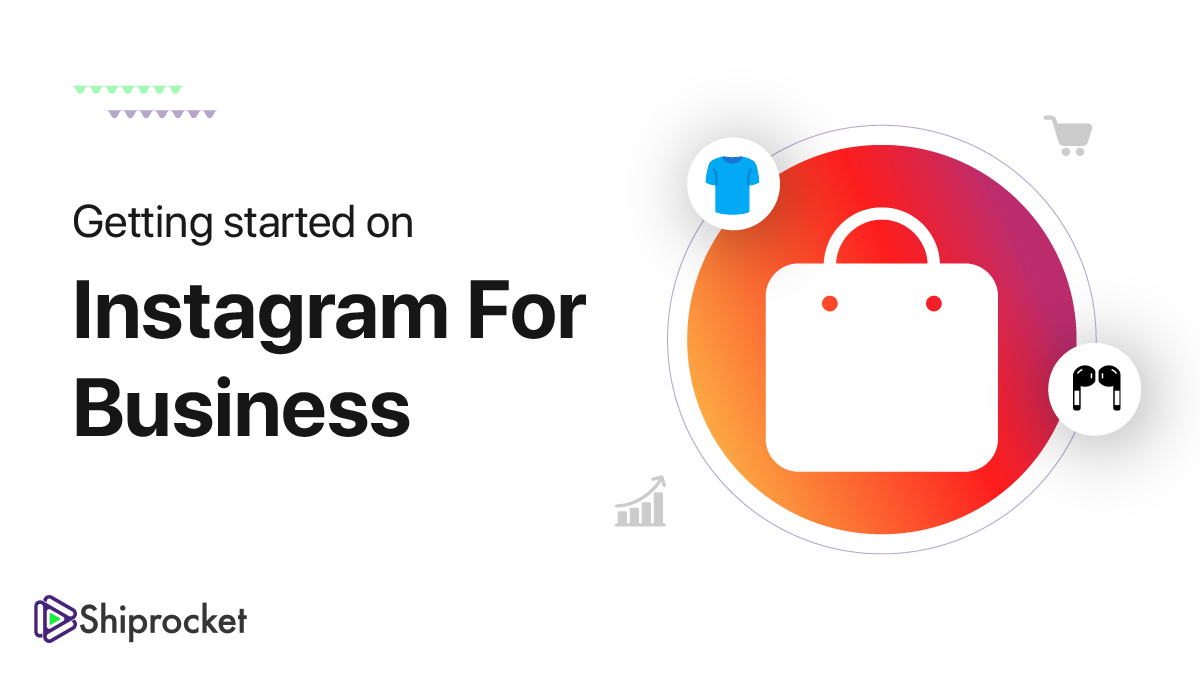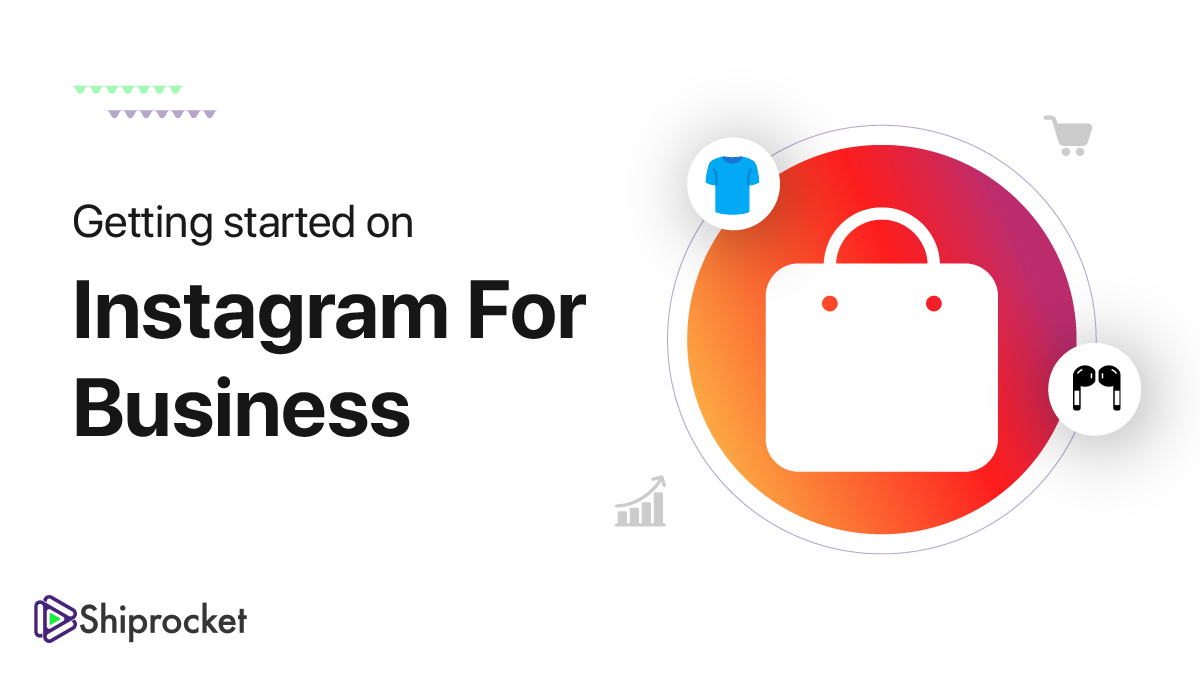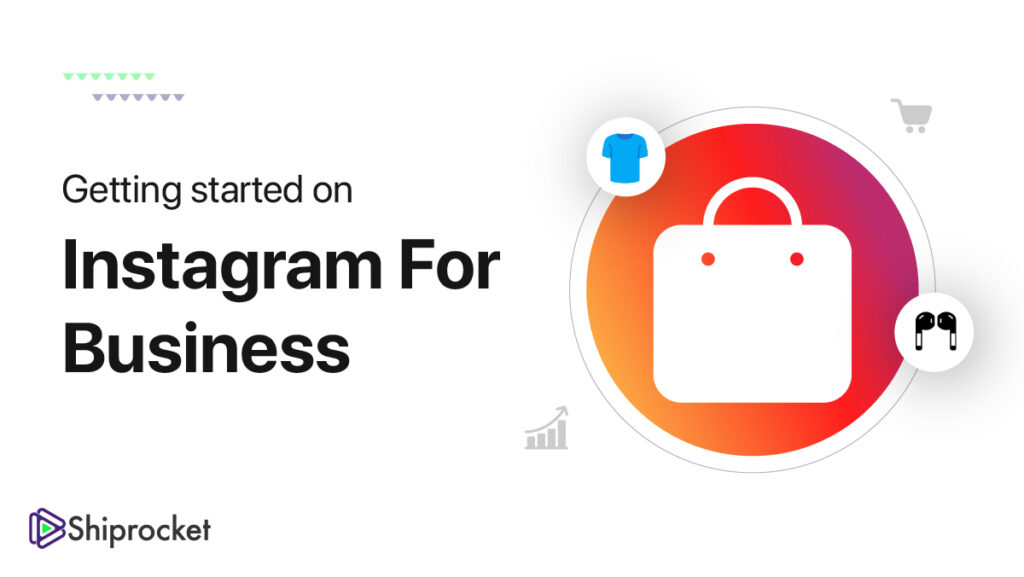 Instagram is one of the most popular social media platforms with over 2 billion active mar (that's 1/4 of the entire global population), which means it's a great marketing channel to use for promoting your brand. If you're new to Instagram or you want to learn how to better market your brand on Instagram, we've put together a complete guide on how to use Instagram for business. From optimizing your profile to creating stellar content, we've got it all.
How to use Instagram for Business: 5 steps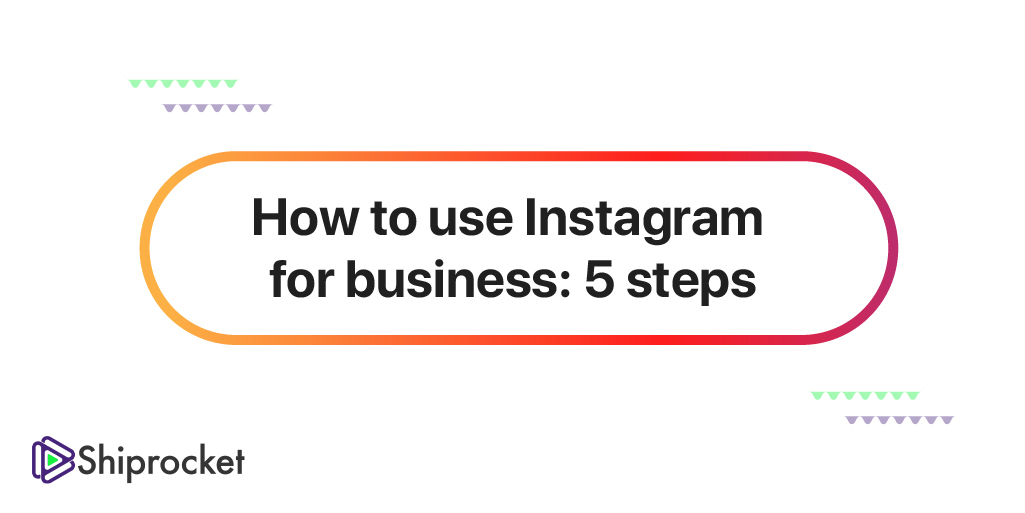 Instagram is a visual social media platform with a heavy emphasis on photo and video content. This can seem tough for brands without a visual product, but even B2B business and service-based brands can benefit from this network.
As long as you follow our guide, you should be able to grow an audience and engage your followers in no time.
1. Create an Instagram business profile
There are three types of Instagram accounts: personal, creator and business. Creator and business accounts are the two types of professional accounts offered. Influencers and content creators would want to utilize the creator account, while as a brand, you'll want to set up a business account.
With an Instagram business profile, you get access to useful features like:
More sections to flesh out in your profile
Instagram insights/analytics
Instagram advertising
The ability to connect to a scheduling app
Instagram shop/tagging products in posts
Each feature can help your brand get the most out of its presence on Instagram.
2. Optimize your Instagram business profile
As I mentioned, there are more sections available in your business profile, so take advantage of them. This will provide plenty of information to potential followers upfront, giving them a clear idea of what your business does and why they should follow you.
Optimize your profile by using the following fields:
Profile photo: It's best to use your company logo as your profile photo so people can easily identify your brand.
Name: Make this your business name, identical to your brand's other social profiles.
Username: This should also be your business name. Note that your username cannot have any spaces.
Pronouns: This is included on every profile, but you'll only want to use it if you're the face of your business.
Website: This will be the only clickable URL on your Instagram page. Most businesses either use their website or link to their latest promotional page. You can also use a link in bio tool to link to multiple pages.
Bio: Your instagram bio is where you will capture the attention of other users. You can either describe what your business does, hype up your website or slap your brand's slogan here (or all of the above, actually).
Page: Connect your Instagram business profile to your Fcaebook business page.
Category: Select the category that best describes your brand's industry or product/service offerings.
Contact options: Link all of the best ways for customers to contact you, like email, phone or physical address.
Action buttons: Add a call-to-action button right onto your Instagram profile, like "Order food," "Book now," "Reserve," or "Get a quote."
Instagram story highlights: Add story highlights to your profile and categorize them based on the types of stories your brand typically creates.

3. Create a strong Instagram marketing strategy
Each marketing channel you have a presence on needs to have its own specific strategy—and your Instagram is no different. Because Instagram is such a visual platform, a lot of your strategy needs to revolve around finding or creating the visuals that you share.
However, there are a few more aspects to remember as well.
Define your target audience
First, make sure you're creating content that your target audience will be interested in. But to do that, you first need to define that target audience. Look to your existing customer persona, then conduct research on Instagram to find profiles that align with that persona. Follow them and analyze the content they share. Check out which brands they're following and analyze the content they share as well.
Then, use those analyses to help guide your own Instagram content strategy. Pay attention to which of your posts, stories or reels get the most attention so you can start creating more similar content.
Set goals and KPIs
What are you hoping to get out of your presence on Instagram? The most likely objectives may look something like:
Sales
Website traffic
Engagement
Followers
User-generated content
Influencer partnerships
All of the above can be easily done, but you need to adjust your Instagram strategy for each one.
For example, if your goal is sales through your social media initiatives, you'll want to set up an Instagram shop and tag your products in each of your posts. If your goal is website traffic, make sure to create a link in the bio page with multiple links to your website, blog posts and sales pages, as well as utilise the link sticker in your Instagram stories.
Lay out your goals and KPIs, then create a strategy that satisfies them.
Track your performance and metrics
With your Instagram business account, you get access to built-in insights, data and analytics. Take advantage of this so you're able to see how your strategy is performing. Take a look at your top posts, how much engagement each of your post gets insights on your followers and more.
Create a content calendar and publishing schedule
The last part of your Instagram strategy is to determine the types of content you'll create, build a social media content calendar and start scheduling your posts.
4. Post high-quality Instagram content and follow best practices
We briefly touched on content, but let's dig a little deeper because Instagram provides a lot of opportunities for sharing new content with your audience. You'll also want to be well-versed with instagram best practices to see the best results.
Test using new Instagram features
It should come as no surprise that Instagram is constantly releasing new feature. And to make the most of the platform, it's a good idea to test all of them to see what resonates most with your followers, whether it's Instagram Reels, link stickers in stories or something else.
Find the right tools and apps to create or edit Instagram posts
There are so many Instagram tools to take advantage of that can help you create even more stunning content. Some are perfect for editing photos while others are more ideal for creating branded graphics.
A few Instagram post tools to consider are:
Writing engaging Instagram captions
There's an art to writing a good Instagram caption that actually gets your audience to engage with your content, follow you and make a purchase. A few tried-and-true tips are:
Keep it short and sweet. Just because it can be 2,200 characters doesn't mean it should.
Ask a question or tell a story that will increase the likelihood that viewers will comment.
Incorporate emoji or social media lingo.
Use hashtags to help Instagram users find your content.
Explore the various Instagram post types
Instagram gives its users so many different ways to create and share content, so make sure you're taking advantage of those. It can be boring for users to head over to your Instagram post and see just the same type of content again and again.
Instead, switch it up. Share stories, photos, branded graphics, videos, carousel posts, reels, guides, live video broadcasts and more. Add each different type of content to your content calendar so you can plan around it and keep a solid variety.
Increase sales with shoppable posts
Ecommerce brands can get even more out of Instagram through shoppable posts. Set up your instagram tag products in your Instagram posts and make it easier than ever for customers to make a purchase.
Through shoppable posts, your followers can tap on a product they see in one of your posts, click over to the product listing in your Instagram shop and make a purchase, all without ever leaving the platform.
5. Grow your Instagram follower count
And finally, you need to start growing your instagram followers. While follower count is a vanity metric and doesn't matter to your bottom line as much as engagement and conversions do, it's still a good idea to work on growing your followers. It can aid in social proof and it can help you reach a wider audience on the platform.
A few tactics for growing your Instagram followers include:
Comment on Instagram posts of people who look like they'd be part of your target audience
Use relevant hashtags on your posts so that users searching for those hashtags can find your content
Post consistently and share a wide variety of content types
Collaborate with influencers to expand your reach to their audiences
Cross-promote your Instagram account on your website and other social media feeds
Pay attention to the content that gets the most engagement and create more like it
Start creating brand awareness ads on Instagram
Conclusion
With an active, ever-growing user base, Instagram has proven itself as a staple of social marketing rather than a flash in the pan. For brands with a visual story to tell and a desire to grow a base of dedicated followers and customers, there's still a place waiting for you on the platform.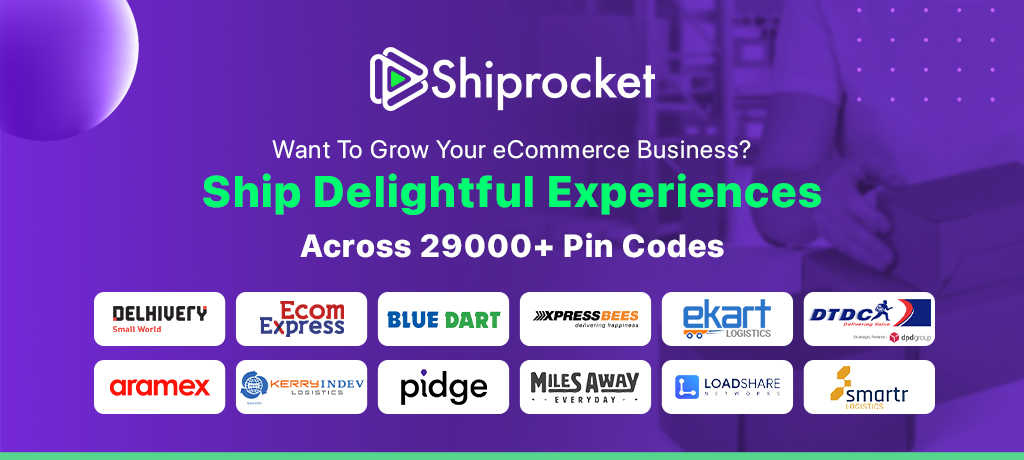 Calculate Your Shipping Costs Now