7 Key Performance Indicators (KPIs) For Retail Businesses
The KPI or Key Performance Indicator is a metric used to measure the business performance using metrics. But you need to decide what form of metrics you want to use for easier evaluation of your company's goal. Keep in mind that you need to know what metrics you want to use to measure units in KPI. You can use the following to measure KPIs: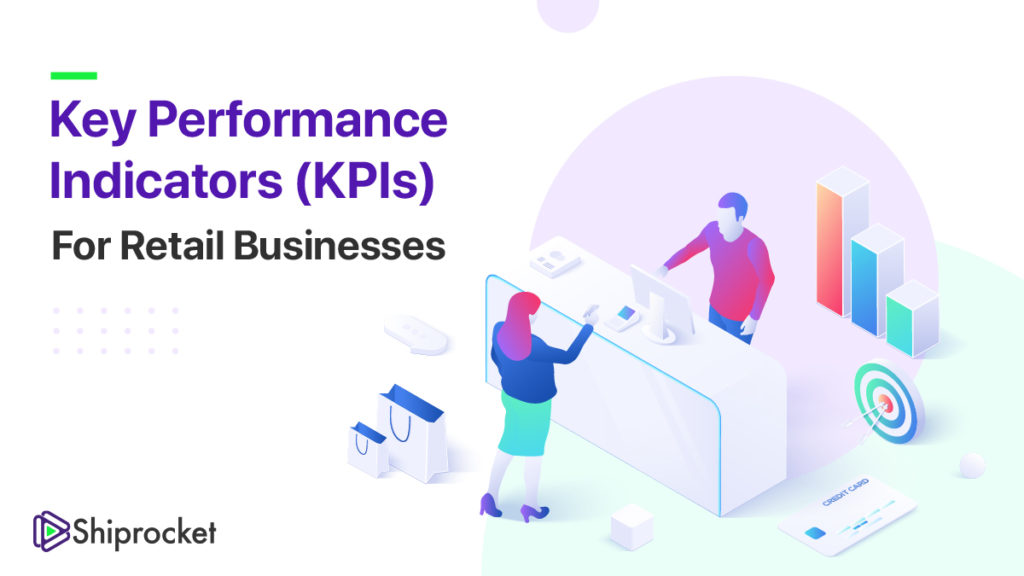 What are the problems areas in your organization?
What are the business objectives that you want to achieve?
How do customers perceive your brand?
There are different KPIs that your eCommerce business could use to monitor its future plan.
Top 7 Key Performance Indicators For Retail Businesses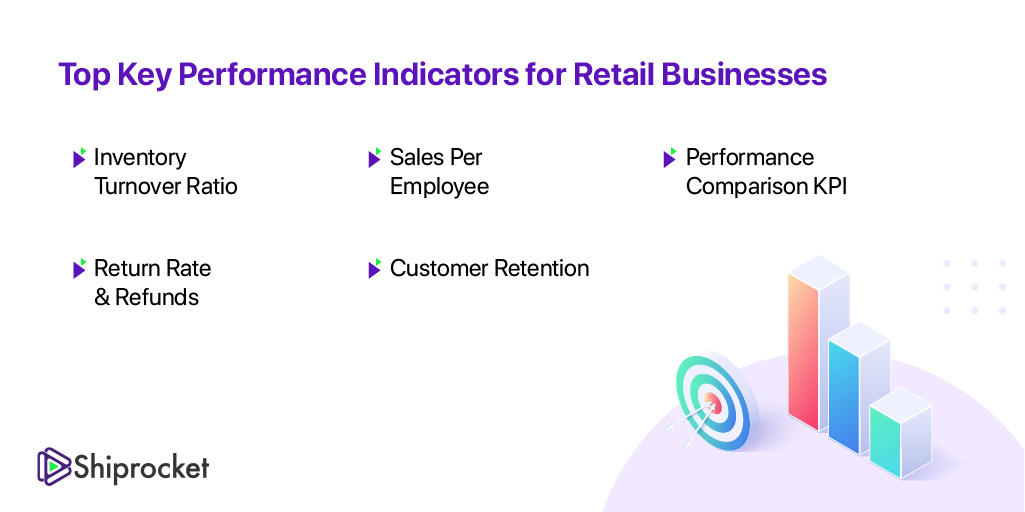 What Is Inventory Turnover Ratio?
Inventory turnover rate KPI tells you how much your retail business is selling on a daily, weekly, monthly, or yearly basis. The formula to calculate the inventory turnover ratio is:
Calculate the cost of goods sold / Cost of the average amount of inventory
It's obvious that your inventory turnover ratio will not be the same throughout the year. But you always want your turnover to be increasing. This API can help you measure the performance of your turnover rate so that you can take an action.
Sales Per Employee
Sales per employee KPI is used to measure and determine how many new employees you'll need to hire and how much budget you have for training, and performance bonuses. This KPI is calculated:
Net revenue / Total number of employees
Keeping track of sales performance per employee helps you make your business more productive and optimize your costs.
Performance Comparison KPI
This KPI can be used to measure the performance of both your online store and the brick-and-mortar store. It's also used to compare sales metrics and revenue accordingly. With this KPI you can find what will get you more sales and the number of customers visiting your website before they visit a physical location.
Return Rate & Refunds
Use this KPI to measure your return rate and refunds for services that you're selling. It also tells you how satisfied your customers are with their purchases on your online store. So, if you want to know the reasons behind returns, get this KPI to get the details of how a return is processed. For example, if your return rate is higher than 10%, then it can be considered having a quality issue or an issue from your sales team.
What Is Customer Retention?
It is important to know your customer retention rate, as this is the financial backbone of any retail business. Tracking customer retention rates can help you make the right business decisions to streamline customer service. If you are not getting repeat sales, check your online reviews to find and fix the issue. This KPI is also helpful for you to understand how you can boost sales and earn loyal and repeat customers.
Sales Per Square Foot
Measuring your sales per square foot through KPI could help you to diversify your business plan. You can easily know what store layout and product presentation can influence your business. The sales per square foot KPI calculates your net sales by considering your sales figure, showroom, or gallery space.
Conversion Rate
Conversion Rate KPI helps measure the total number of visitors to your store who made a purchase and who don't make a purchase. This KPI is basically to measure how your sales and profits are performing. You can also know how well your product or service appeals to consumers.
Conclusion
KPIs allow you to have a complete view of the performance of your retail business. You can streamline processes that you'll likely need to improve. Now that you know the types of key performance indicators for your retail business, you'll be better prepared to monitor the health of your business. These KPIs can help you see where your business is, where you are lacking, and, how you can make positive changes to ensure you're business continues to grow.
Calculate Your Shipping Costs Now