Top 10 Parcel Services Provider in Bangalore 2023
Bangalore, also known as the Silicon Valley of India, is renowned for its dynamic and tech-savvy environment. With a thriving startup ecosystem and a tech-driven mindset, the city is at the forefront of innovation, making it an ideal hub for eCommerce businesses. Choosing the right parcel service in Bangalore means tapping into a network that aligns with the city's spirit of efficiency, agility, and seamless customer experiences. The ability to deliver within a short period, often mere hours or 1-2 days, has become a crucial factor in enhancing customer satisfaction. Businesses must forge partnerships with reliable and efficient parcel booking service providers to ensure seamless and timely delivery.
Let us understand some factors that must be considered while choosing a parcel service in Bangalore and also look at the top 10 parcel service providers in Bangalore.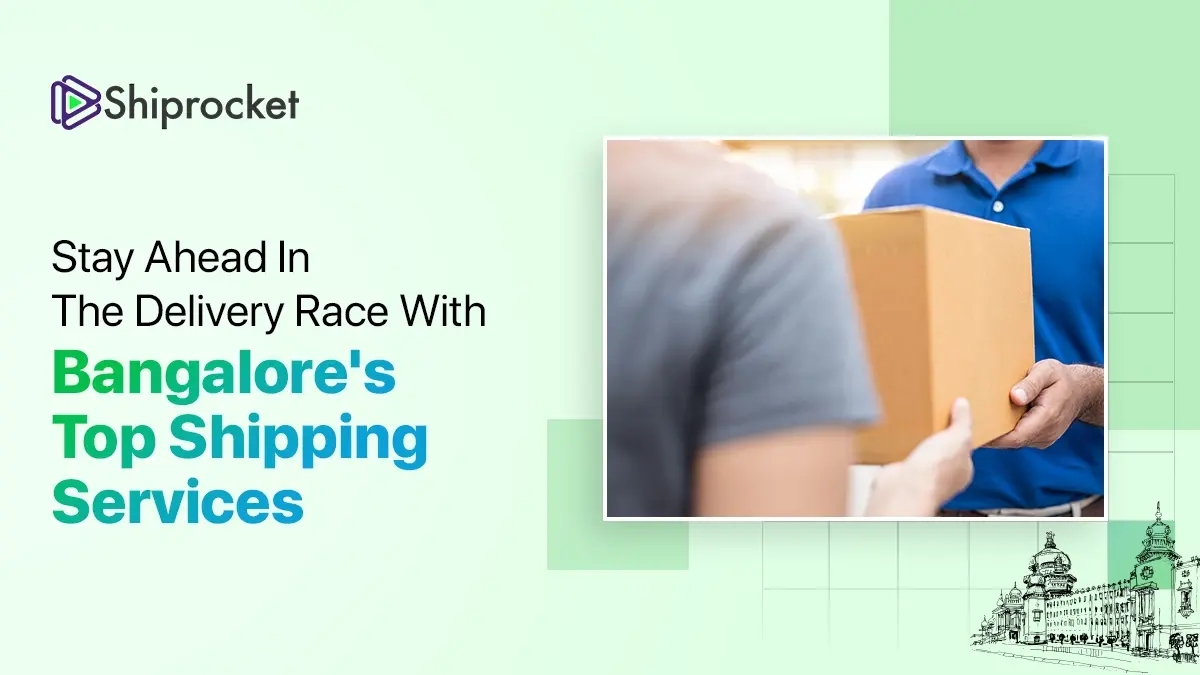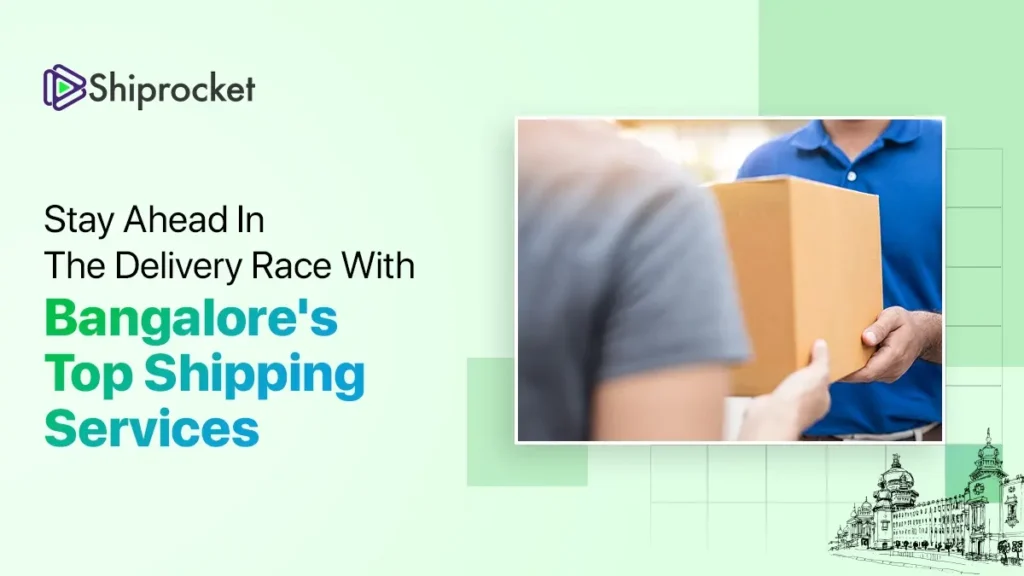 List of Top 10 Parcel Services in Bangalore
The availability of parcel booking services in Bangalore has increased. There is high competition among parcel services, and choosing the one best suited for your business requirements is difficult. Depending on various factors like timely delivery, costs, tracking features, and customer service, we have compiled a list of the top 10 parcel services in Bangalore.
1. DHL
Established in 1969, DHL has cemented its position as a global leader in courier services. With a vast network spanning over 220 countries and territories, DHL delivers a staggering 1.6 billion parcels annually. Recognised as a pioneer in green logistics, DHL offers tailored solutions to meet the unique needs of your business.
2. Blue Dart
As South Asia's premier express air logistics provider, Blue Dart has a strong presence in Bangalore. With an extensive network covering more than 55,400 locations in India, Blue Dart offers secure and reliable parcel delivery. Their advanced technology and dedicated services ensure seamless logistics for businesses in Bangalore.
3. FedEx
FedEx was started in the year 1973. It started with the vision of delivering parcels in a short period of 24 hours. FedEx started operations in the Middle East in 1989 and, within two years, established its operations in Asia. It launched the first website for tracking parcels. With a focus on time-bound deliveries, FedEx has become a popular choice among businesses in the city of Bangalore. Their efficient tracking system and commitment to customer satisfaction make them a reliable partner for Bangalore-based enterprises.
4. DTDC
DTDC, one of India's leading logistics providers, has an extensive physical network of connectivity in Bangalore. Their technology-enabled solutions and innovative approach have earned them a strong reputation in the city. DTDC's introduction of "channel partners" for customer accessibility has revolutionised parcel services in Bangalore.
5. Snowman Logistics
Snowman Logistics specialises in integrated temperature-controlled logistics and has a presence all over India. They provide state-of-the-art services in the transportation and delivery of temperature-sensitive parcels. Warehousing facilities are located in Mumbai, Chennai, and Bangalore, coupled with integrated distribution solutions.
6. Kintetsu World Express
Originating from Japan, Kintetsu World Express is a global logistics brand with a significant presence in Bangalore. Their comprehensive cargo and freight services cater to the specific needs of businesses in the city. With a global network of experts, Kintetsu World Express delivers tailor-made logistics solutions.
7. Uniworld Logistics
Based out of Bangalore, Uniworld Logistics offers end-to-end logistics solutions for various industries. With their vast experience and expertise, they provide effective and efficient logistics support. Uniworld Logistics' dynamic workforce and extensive network of partners make them a trusted choice for businesses in Bangalore.
8. Freightco
Freightco is a leading logistics service provider that gives comprehensive and efficient solutions. They excel in warehouse management and cross-border logistics, serving Bangalore as well as neighbouring countries such as Nepal and Bangladesh. It is the first company in India to use bio-diesel fuel for transportation, and such commitment to sustainable practices sets it apart.
9. Sindhu Cargo Services
As a Bangalore-based logistics provider, Sindhu Cargo Services has been delivering end-to-end logistics solutions since 1987. Their well-trained workforce and qualified professionals ensure reliable and efficient service for businesses in Bangalore. Sindhu Cargo Services is a trusted partner in the city's logistics landscape.
10. Prakash Parcel Services
Founded in Bangalore in 1992, Prakash Parcel Services has grown into a well-known logistics provider catering to diverse clients. With its customer-centric approach and focus on growth partnerships, Prakash Parcel Services is a preferred choice for businesses seeking reliable logistics support in Bangalore.
Now, let's take a look at the factors that you should consider while choosing a parcel service in Bangalore so you can select the right partner for your business requirements.
Factors to Consider when Choosing a Parcel Service in Bangalore
Industry Expertise: Look for a parcel service provider with expertise in handling the specific type of parcels your business deals with. Some providers specialise in delivering certain types of parcels, ensuring they have the necessary knowledge and resources to handle them efficiently.
Customer Service: Customer satisfaction plays a vital role in the success of your business. Choose a parcel service provider with a track record of excellent customer service. Check their delivery history and online reviews to understand their reliability and professionalism. Remember, their delivery personnel represent your brand to customers.
Accessibility: Ensure that the service provider has good accessibility to various delivery locations. Consider the last-mile delivery aspect, as it can significantly impact the total logistics cost. Partnering with a provider that can efficiently handle last-mile delivery reduces costs and ensures timely parcel delivery.
Real-time Tracking: Opt for a parcel service provider that offers real-time tracking capabilities. Real-time tracking allows you and your customers to monitor the movement of parcels, enhancing transparency and customer confidence. It also enables proactive management of delays, minimising disruptions and saving time and money.
Cost for Delivery: While aiming for timely delivery, consider the delivery costs. Outsourcing delivery operations can save capital investment and staffing costs. However, ensure that the chosen provider offers competitive pricing without compromising service quality or delivery standards.
Guaranteed Delivery Times: Check if the parcel service provider offers guaranteed delivery times. Although external factors can influence delivery times, a provider that offers guarantees demonstrates their commitment to reliable service. Guaranteed delivery times contribute to building a positive business reputation, increasing overall sales, and gaining a competitive edge.
By considering these factors, you can make an informed decision when choosing a parcel service provider in Bangalore, ensuring seamless logistics operations for your business.
Shiprocket – A Specialised Delivery Option for eCommerce Businesses in Bangalore
Shiprocket is the preferred choice for eCommerce businesses in Bangalore, offering easy and cost-effective shipping solutions. Trusted by over 2.7 lakh+ brands and entrepreneurs, Shiprocket provides the lowest shipping rates, broad reach, and excellent customer service. Their user-friendly eCommerce shipping platform allows seamless management of inventory, orders, and catalogues across multiple channels.
With tech-enabled shipping solutions, businesses can automate their order delivery process. Shiprocket's partnership with 25+ courier partners ensures delivery to 24000+ pin codes, expanding businesses' shipping networks. Choose Shiprocket to simplify eCommerce shipping, save costs, and unlock growth opportunities for your Bangalore business.
Conclusion
Bangalore's eCommerce businesses must choose the right parcel service to excel in the delivery race. Factors like industry expertise, customer service, accessibility, real-time tracking, cost-effectiveness, and guaranteed delivery times should be considered. Shiprocket is a specialised delivery option for Bangalore's eCommerce businesses. By making informed decisions and leveraging Shiprocket, Bangalore's eCommerce businesses can optimise logistics, ensure customer satisfaction, and seize growth opportunities in this dynamic market.
What is meant by last-mile delivery?
The last-mile delivery is the concluding stage in the delivery process. It involves the transportation of the parcel from the closest distribution center to the final destination.
What is real-time tracking?
Real-time tracking is a tracking method that uses technology like GPS, Google Maps, smartphones, and data to determine the present location of the person, vehicle, or consignment.
What technology is used for tracking?
The technology-enabled tracking methods are GPS tracking using satellite signals, RFID tracking using radio waves, and IoT-enabled tracking using sensors and wireless networks.
Calculate Your Shipping Costs Now