Why is Pre Ordering Important for your eCommerce Business?
A pre-ordering strategy is required when a company starts taking orders from customers before the official product release. It is used for planning a new product launch before it's available for public purchase.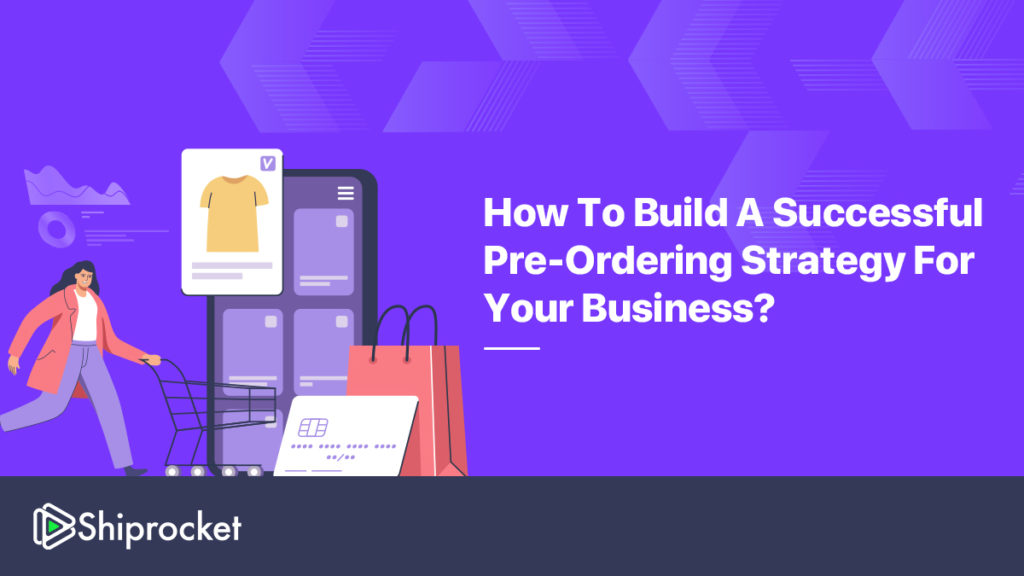 In this article, we're explaining what is pre-ordering of an item on your website that isn't yet available for sale. And by utilizing pre-orders, how you can allow securing an item ahead of time so you don't have to worry about it selling out.
How Do Pre-Orders Work?
Under this strategy, customers will be given two options. Firstly, they can secure an item by making a small payment and pay the remaining balance upon product release. Or, they can pay the full amount upfront.
For example, Amazon also offers pre-ordering to its customers where they can purchase an item by adding it to their cart and checking out. But they will be charged nothing until the item actually ships from Amazon.
The main benefit of this strategy is that it allows your customers to avoid the launch day rush to get a new product like the Apple iPhone launch, etc. It also provides the option to pay later for that item.
5 Ways to Ensure a Successful Pre-Ordering Strategy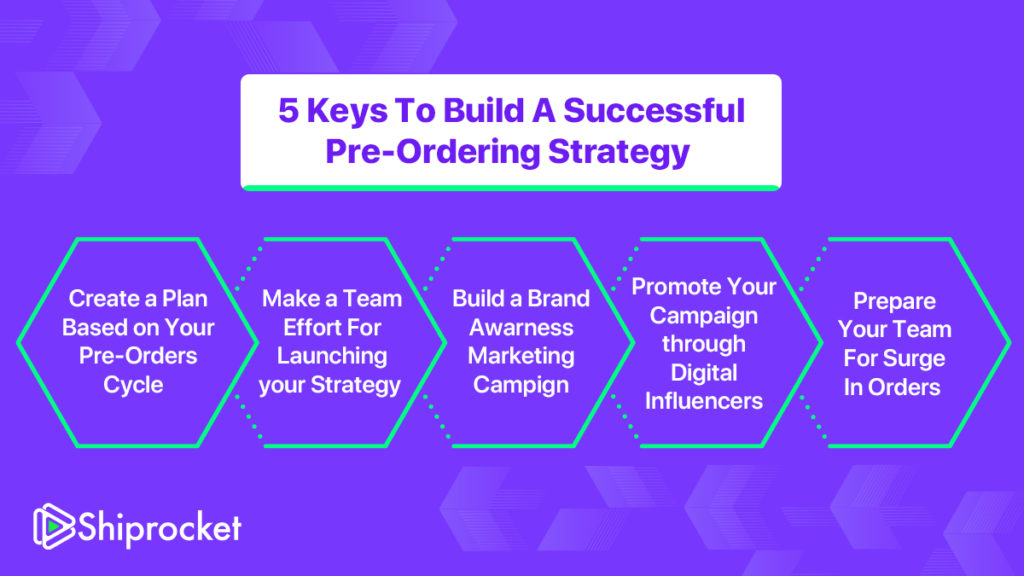 Build a Plan For Pre-Ordering
Planning is the most important part of a pre-ordering strategy before a product launch. it's important to build a strong plan before the actual launch date. It should be focused on generating awareness among your customers to secure pre-orders.
According to reports, around 30% of pre-orders are placed the first day prior to the actual release of the product. And in the next 7 to 10 days, the activity is totally null as the initial marketing buzz goes down. Based on this life cycle, you can already start to plan your pre-launch campaign calendar with the following considerations:
So you should announce the pre-order availability 4-6 months ahead of your actual product launch. Also, consider what is the best time to launch your product and what budget or resources you have for an effective launch.
Make a Team Effort For Product Launch
Once you have built a plan already for your business and your team, launching a pre-order strategy is not difficult. A pre-order strategy works when your entire team puts the energy, effort, and budget into making it a success.
Ensure that everyone in your team is making the effort to build a successful product launch strategy. Be it your marketing team, IT team, or customer service team, everyone in the team should be a part of planning and execution. After all, success is a team effort.
Drive Awareness Through Marketing Campaigns
Before launching your pre-orders it is also important to make a strong marketing campaign according to your pre-order strategy. Advertising is a great way to increase the amount of awareness of your product before it launches. You can advertise on platforms like Google Ads, YouTube, Facebook, and Instagram to reach your target audience. You can also use social media advertising to run pre-order campaigns.
Scheduling an email to let your customers know that pre-orders are officially open is also a good idea. Send regular emails to your customers before the pre-order launch date.
Press releases and marketing can help you to send information and reach your customers, as well as create a buzz around your product release. Likewise, content marketing for an upcoming product launch builds awareness among your customers with previews of your product. Webinars and interviews with the product creator or influencers who have tested it will help to drive your upcoming product launch.
Generate Buzz Through Digital Influencers
Before launching pre-orders for a product it is important to create a strong marketing campaign. Marketing through digital influencers is incredibly helpful and you are likely to generate more leads through social media referrals. Companies that utilize digital marketing during a pre-order campaign can significantly increase the effectiveness of their strategy.
When more people know about your product or pre-ordering, the more orders you will get during the launch period. Try to offer special offers & discounts on pre-ordering or a chance to win a prize, and share on your own channels for your pre-order.
Prepare For the Surge in Orders
If you're planning to launch a pre-order campaign, one of the main things is to focus on preparing for the surge in orders. Or there may be a spike in traffic on your website, or there isn't enough inventory to keep up with the demand.
To ensure this doesn't happen, check your website bandwidth so that it can handle a spike in traffic and visitors. Also, keep a check on your inventory to manage orders and stock availability in real-time. Pre-orders are a great way to drive sales for your next product launch. If you're planning to implement a pre-order strategy for your business, the Shiprocket platform can help you manage your inventory, orders, and sales to make sure your product launch goes smoothly.
Customers need a reason to buy your products and to pre-order before launch. The key to doing this is to give them added value or thank them for ordering in advance. By rewarding your customers, you can also increase revenue from your pre-orders.
Calculate Your Shipping Costs Now