Product Highlights From January 2022
At the time when the entire country was fighting the third wave of coronavirus, Omicron, the Shiprocket team is working hard continuously to improve the dashboard and mobile application features so that you can deliver your products to your customers seamlessly and offer them a better shipping experience.
Here is what we were up to in January 2022:
Secure High-Value Shipments on the Go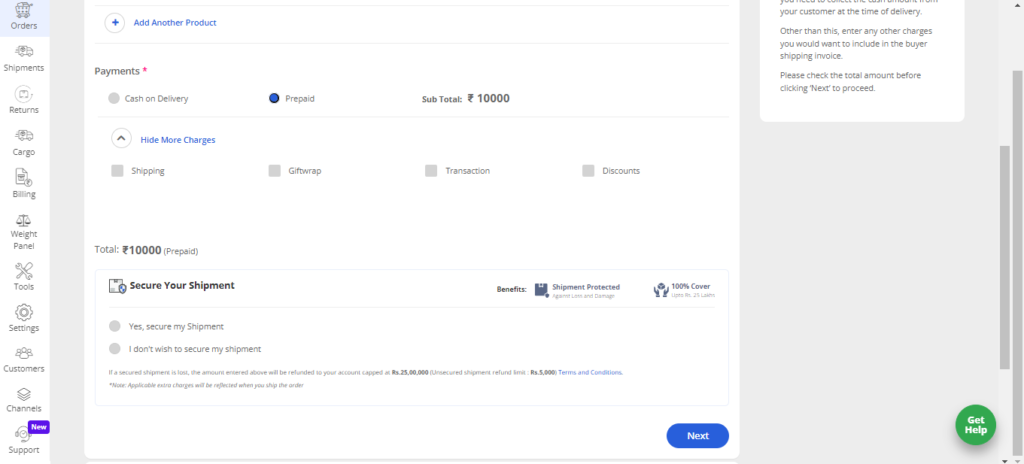 Now you can secure your high-value shipments at the time of order creation as well.
You can easily secure your shipment when creating an order if its value is more than Rs. 5,000, and you wish to secure that particular shipment instead of all. In case your shipment is stolen, lost, or damaged in transit and you have opted for the shipment security, you will be eligible for a refund of up to Rs. 25,00,000.
Here is you can opt for shipment security:
Step 1: Log in to your Shiprocket account and go to Orders → Create Orders.
Step 2: Create an order by entering buyer details.
Step 3: When entering order details, click on Yes, secure my Shipment under the Secure Your Shipment heading.
Step 4: Choose pickup address and enter package weight.
Step 5: Fulfill all other details under the Other Details tab and click Add Order.
Check the Latest Shiprocket Updates on Your Dashboard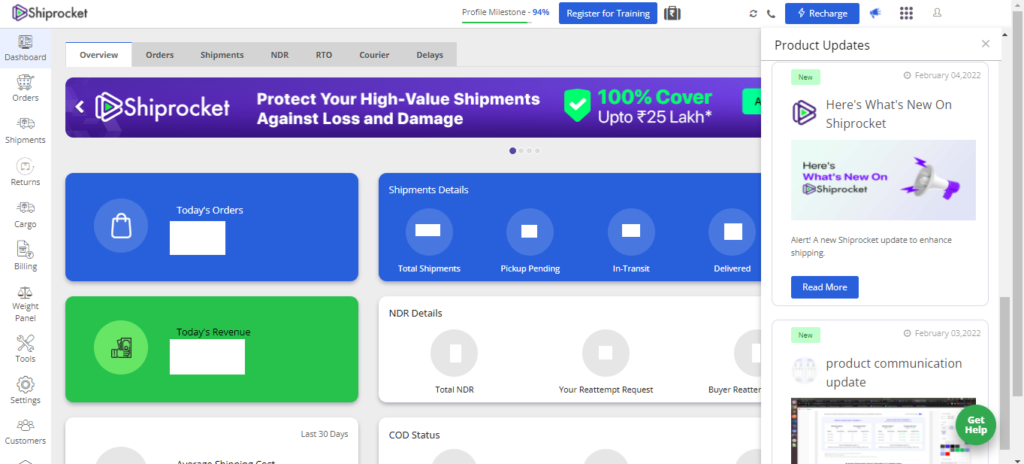 For us, your experience with Shiprocket is the utmost priority. We understand that it might become difficult for you to keep a track of all the new features and improvements that we add to Shiprocket every month. However, missing an update or feature can also lead to a hampered or poor user experience. Thus, to make things easier for you, we have developed a system that will deliver all-important product updates to you directly to your dashboard.
Now, you can always remain up-to-date with all our product features and improvements, and use Shiprocket to offer the best shipping experience to your customers.
Here is how you can check the latest updates:
Step 1: Log in to your Shiprocket account.
Step 2: Click on the Speaker icon on the top menu.
Step 3: You can check all the latest updates on the right panel.
Updates in Android & iOS App
This month we have added some cool and new features to our mobile App to help you ship orders with much ease.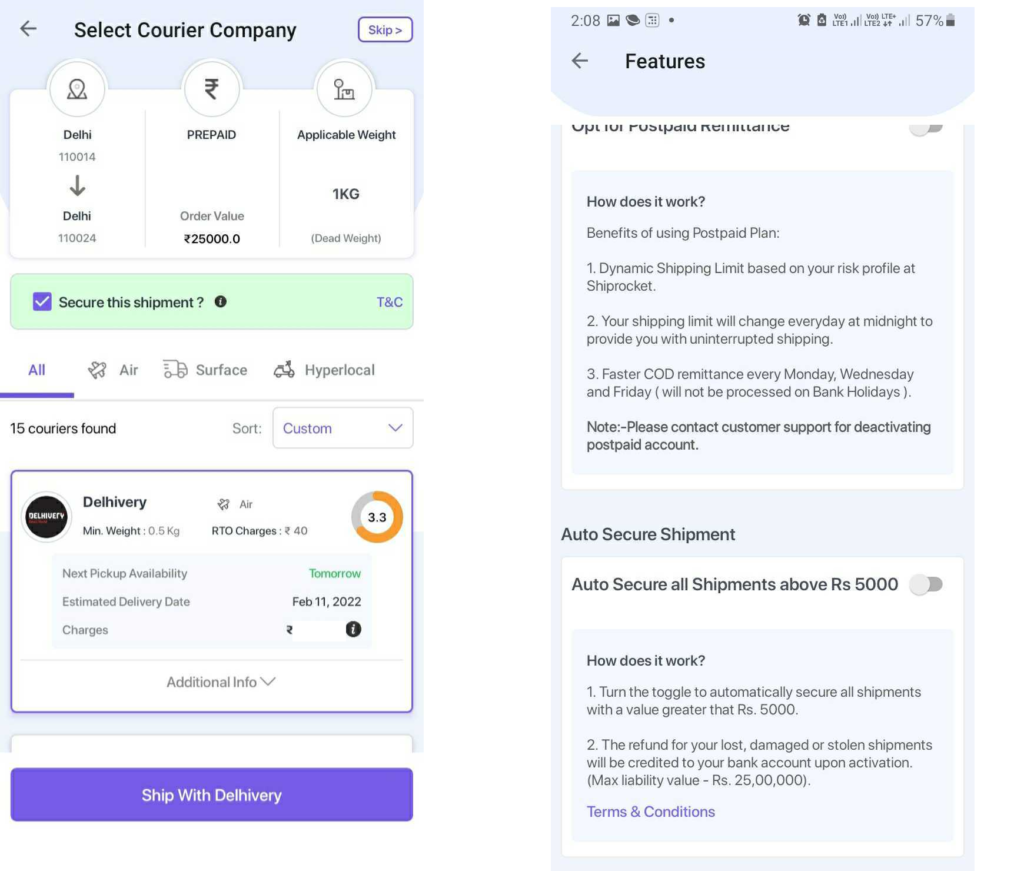 Now you can secure your shipments through your mobile App as well. You can choose the option of auto-securing of all the shipments or just a specific one when you choose a courier.
Besides, you can enter a different RTO address than the pickup address right from your mobile App. You can choose the existing address or add a new address (warehouse address) to receive the RTO shipments.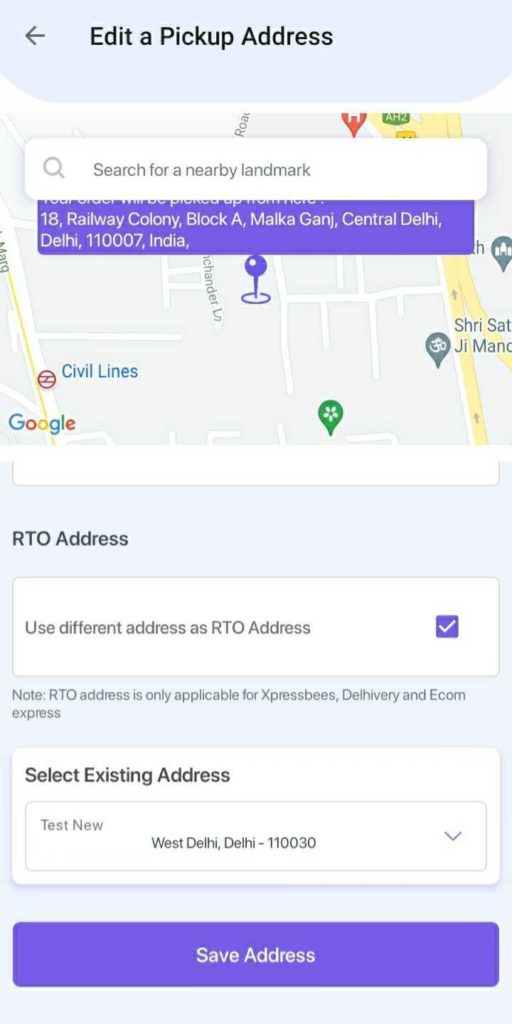 Here is how you can add a new RTO address:
Step 1: Log in to your account and go to More → Settings.
Step 2: Go to Pickup addresses and select the address against which you wish to add a new RTO address.
Step 3: Scroll down and tick the box Use Different Address as RTO address.
Step 4: Next, you can either select a pre-existing address or add a new address.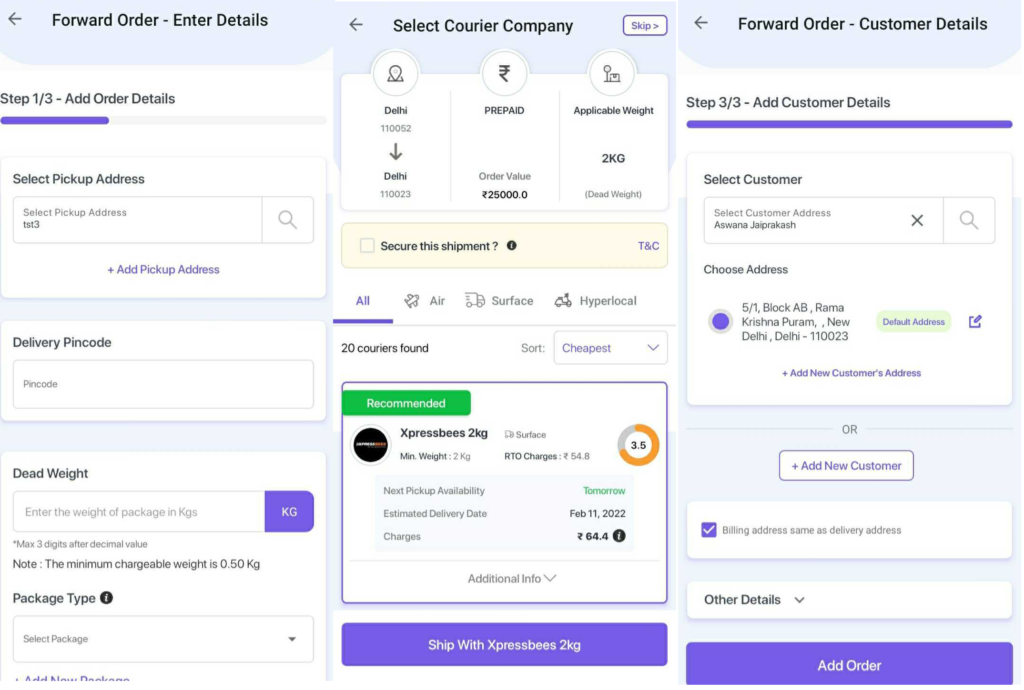 We have also introduced the 'Quick Ship' feature to the Android App. With this feature, you ship orders quickly from your mobile App and save valuable time and effort.
New Pricing Page to Compare & Understand Shiprocket Plans
Here is another good news for you all. We have revamped our pricing page to conveniently help view and choose our different subscription plans. You can explore all our plans and explore different features available in each plan. Thus, you can make an informed choice and choose the best plan for your business based on your varied needs.
Raise a Delivery Dispute for the Shipments Without Asking for POD
Now you can raise a delivery dispute with us without asking for POD. If your shipment is not delivered or is delivered empty, partial, damaged, or improper, you can file a dispute on our panel within 3 days of its delivery/RTO delivery/RTO acknowledged status without asking for a POD.
Here is how you can raise a delivery dispute without POD: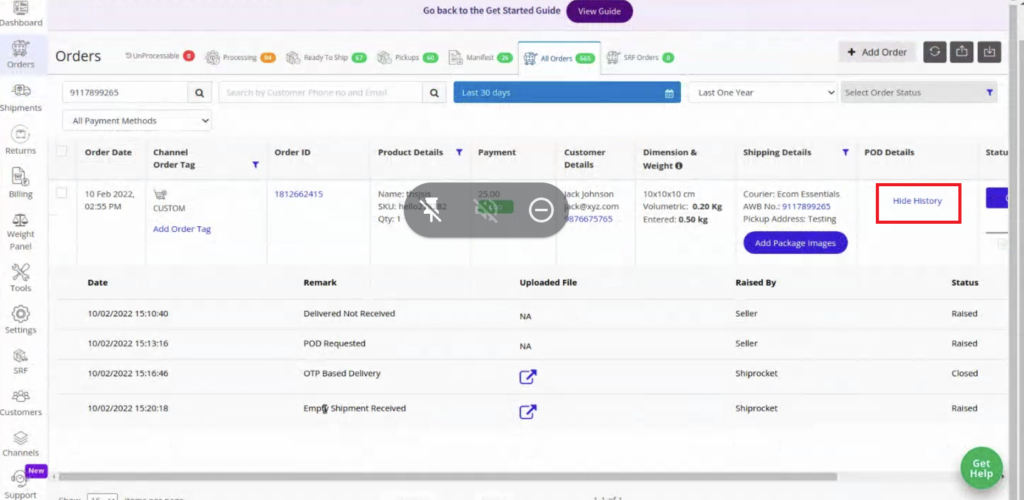 Step 1: Log in to your account.
Step 2: From the left panel, go to Orders → All Orders.
Step 3: You can raise a delivery dispute POD Actions Button.
However, there are no changes to the POD workflow, and you can still request a POD within 7 days for documentation and other purposes.
Conclusion
Stay tuned for more. We would be delighted to bring you some more new features and updates next month.
Calculate Your Shipping Costs Now