What's New at Shiprocket – Product Updates from December 2020
At Shiprocket, we are kicking 2021 off with new product releases and UX improvements that you're really going to appreciate. Let's jump into what we've shipped in December.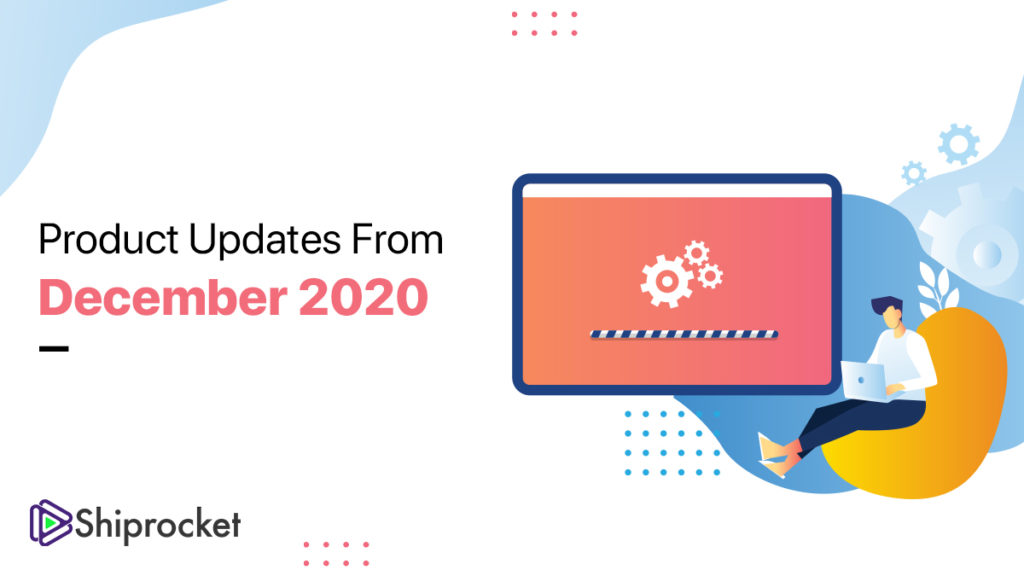 Start Shipping Product Bundles with Shiprocket Fulfillment
'Combos' is a great option if you run online deals on product bundles or sell different SKUs in one single pack. This functionality is free and open to all SRF users.
Here's how you can add a combo to your catalog:
a) Go to Channels from your left menu and click on All Products
b) Here, go to the 'Combos' tab and click on 'Add Products'

c) Enter your combo name in the search bar
d) Next, enter the SKUs you want to add to this combo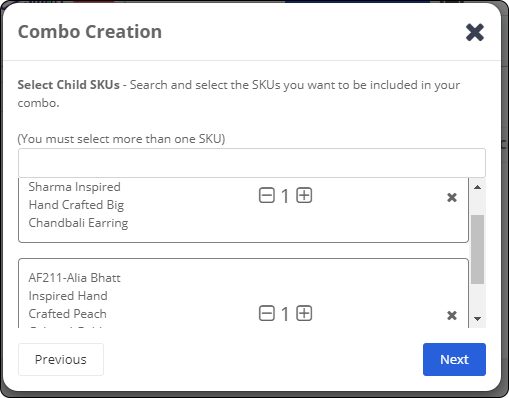 e) Click on 'Next' to proceed. Review your combo and click on 'Finish' to proceed.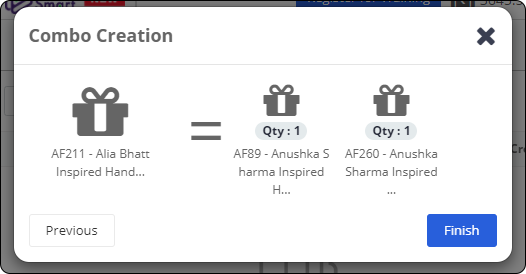 Shiprocket NDR Manual Calling Feature
We have started calling your buyers manually whenever a shipment is marked as undelivered. Buyers can now directly register their response with us on whether they want their order or not. Below are the failed delivery remarks where we call your buyers:
Customer Refused
Wrong address
Consignee Uncontactable
Customer Not Available
Office/Residence Closed
Entry Restricted Area
Customer Asked For Future Delivery
Cod not ready
Add Your Customer Care Number to the Shipping Label
You can now show your support or any alternate number in your shipping label. It will help your customers reach you directly in case they have any questions regarding their order. You can add this number to both new and existing pickup addresses. Here's how you do it:
Log in to your Shiprocket account and go to Settings -> Company.
Go to pick up addresses -> Add Pickup Address and add your alternate number.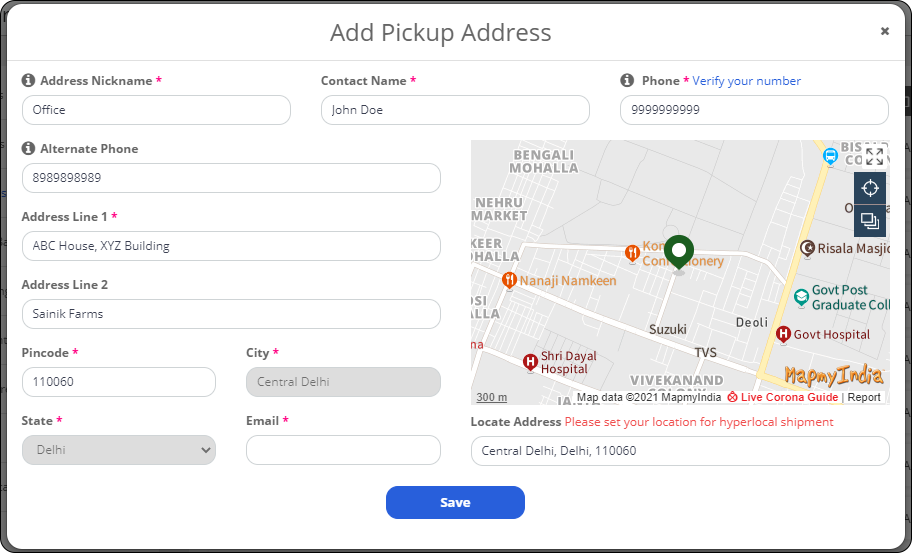 For an existing pickup address, click on the edit button to add your alternate number.
Note: You have to repeat the process for all new and existing pickup addresses.
New Capabilities in Your Mobile App
Escalate your Pickup and Delivery Requests from the App
You can now raise a late pickup or delivery complaint directly from your phone. Please follow the instructions below:
Go to View Shipments and filter out your order.
Select your preferred order and click on the Get Help button.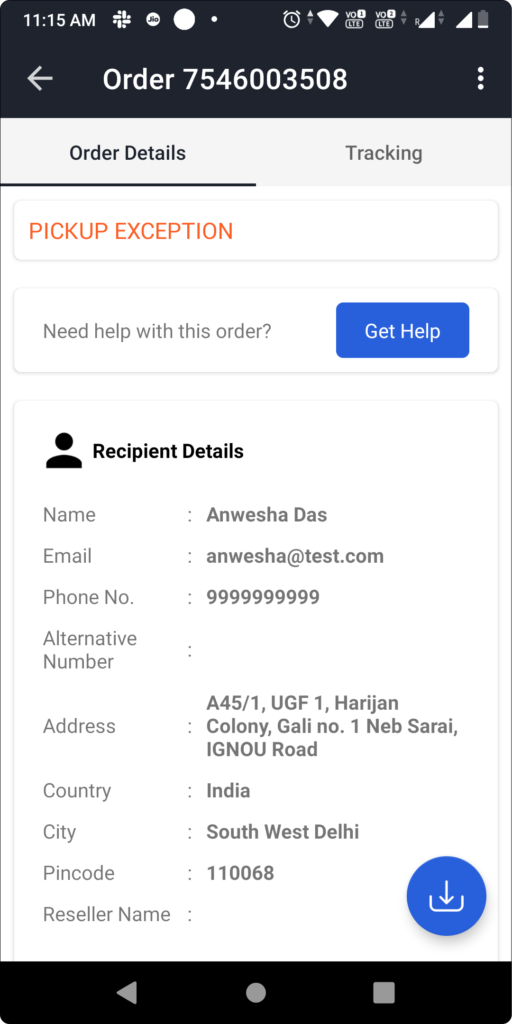 Next, you'll see the following options:
Pickup Escalation
Delivery Delayed Escalation
Click on your preferred option and 'Escalate' your complaint.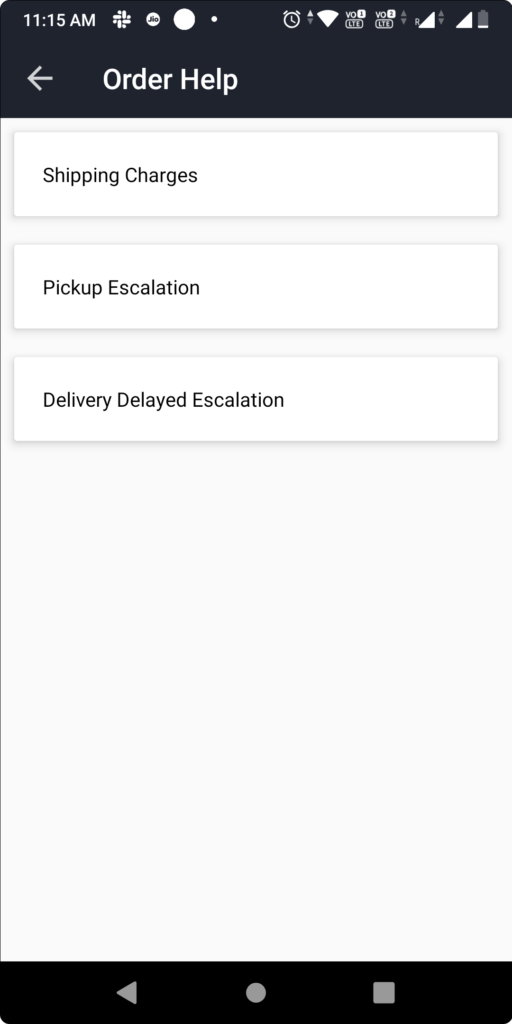 Add your Package Images
Adding package images just got easier! Now, you don't need to upload the photos of your shipment right away or at the time of order processing. Simply, do it anytime or at any order stage from the View Shipments tab.
Steps to be followed:
Go to View Shipments and select your order
Scroll below to find the Add Images option. Click on it and upload a maximum of 5 photos of your packaging.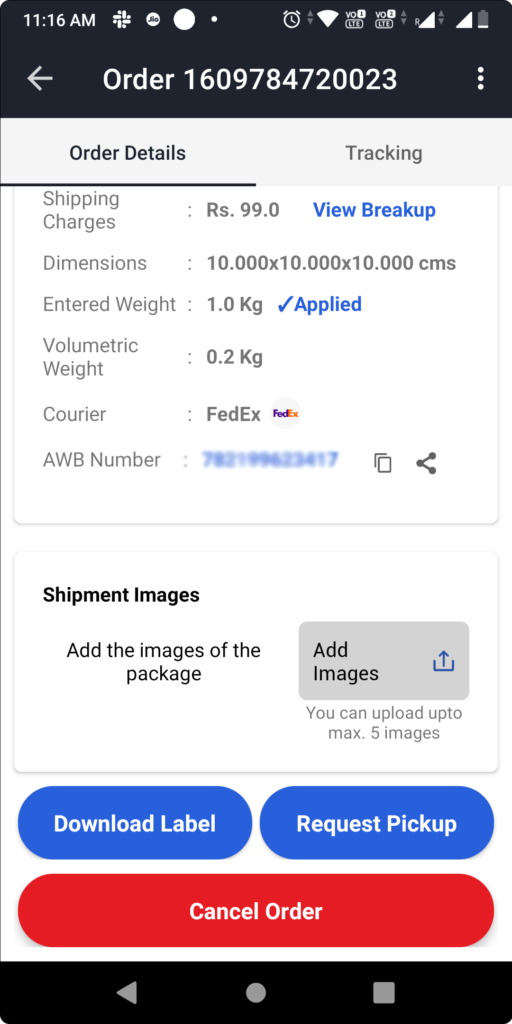 Pro Tip: Take pictures from different angles to give us an idea of shipment's dimensions and shape. It will also help in reducing the weight discrepancy issues.
Check your COD History and Select Your Preferred Invoice Format
We have added a new COD Remittance section to your app. Here you can check your COD details including history, status, and more. We have also added the ability of Invoice format selection to your account settings.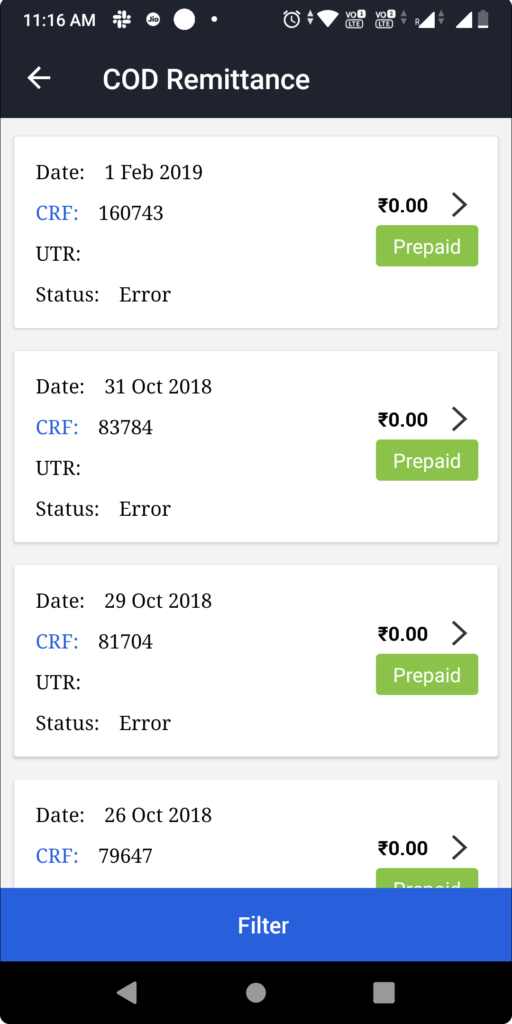 Product Category Becomes Optional in the Mobile App
We have removed the requirement of adding product categories in the mobile app. We hope it will make the whole process faster and smoother.
Tip: Adding a category and subcategory to your products can help in reducing weight discrepancies.
Conclusion
More exciting updates are coming! We've been working hard to bring you some of our biggest releases and features – Keep a sharp lookout throughout the year, but for now, enjoy our December updates with a hot cup of tea.
Calculate Your Shipping Costs Now