What's New At Shiprocket – Product Updates From December 2021
At Shiprocket, we are delighted to kick off 2022 with some new and fantastic product updates and UI/UX improvements to make your experience even more amazing with us. Let's directly jump onto what we have been upto in December 2021:
New Pickup Escalation Process
The previous month, we launched a new pickup escalation process on our dashboard to make shipping a seamless process for you. You can now raise all pickup escalations using the pickup ID rather than the Manifest ID. This new update has eliminated the need to generate a manifest to raise pickup escalations. Thus, you can raise pickup escalations, including partial pickups, without delays and problems.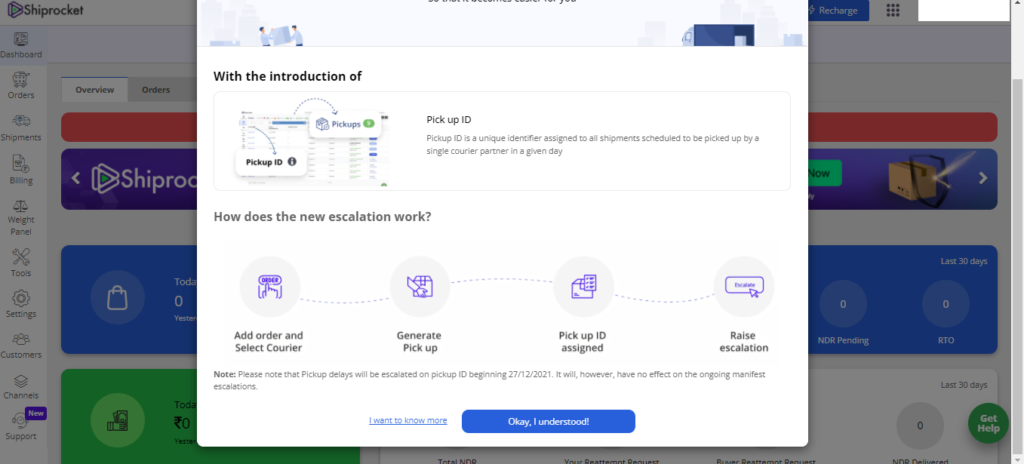 Steps To Pickup Escalation Process
From the left menu, go to pickups under the Orders Section.
On the next page, you can escalate orders from the escalate button on the right.
Pickup FAQs
What if my order pickup is delayed?
If you generate a pickup request before 11 AM, your order will be picked up the same day. For any request raised after 11 AM, your order might not be picked up the same day. It will be picked up the next day. However, in very rare cases, if your order is still not picked up, you can raise a pickup escalation request from the panel.
My order pickup is delayed. How do I escalate it?
To escalate your pickup issues, follow these steps:
Login to your account.
Go Sections → pickup.
On the right side, click on Escalate button against the order.
Enter the reason for escalation and click on Escalate.
How do I find my pickup ID?
To find your pickup ID, log in to your Shiprocket account. Click on orders from the left panel and go to pick up. There, you can find unique pick IDs for all scheduled pickups.
Can I add multiple pickup addresses?
Yes, you can add multiple pickup addresses. Also, you can now edit your pickup address as well.
Updates in iOS and Android App
Now you can quickly login to your iOS app using biometric authentication called Face ID. This will help you secure your account and, at the same time, log in to your account conveniently.
Here's how you can turn on face ID on your iPhone:
Open the App on your iPhone.
Click on More from the menu and go to settings.
Click on Profile and turn on Biometric authentication.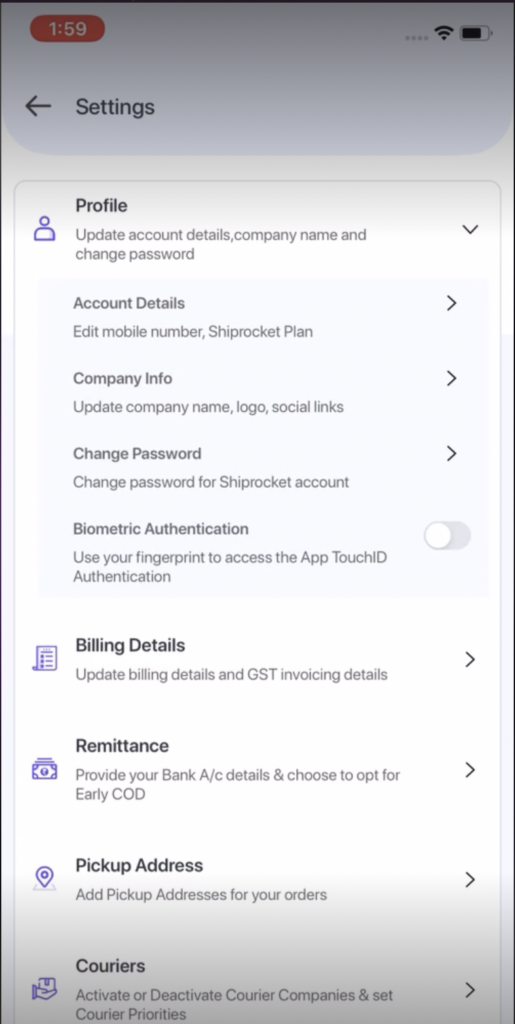 Also, now you can enable or disable your customers' email and phone number from the shipping label in both the Android and iOS App. The updated feature will help you decide, choose, and control the customer information you print on the shipping labels.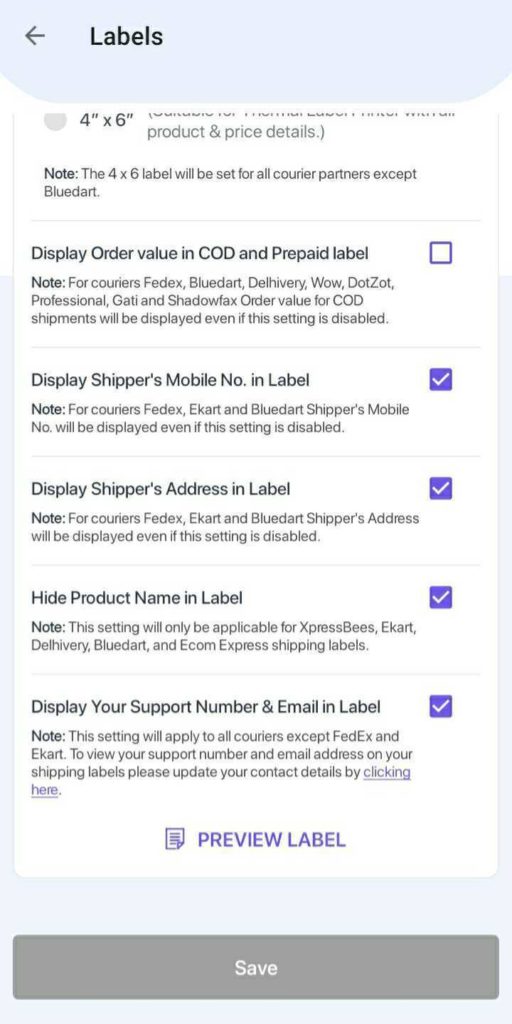 Conclusion
We have been working hard to bring the best shipping experience with our biggest releases and features. More exciting features and updates are on the way with the new year. Stay tuned for more!
Calculate Your Shipping Costs Now