Product Highlights From March 2021
This summer, we at Shiprocket plan to introduce exciting updates that will make shipping more accessible, streamlined, and much more effective for your business. Last month was all about improving the user experience on the platform and incorporating new features to enhance your customers' overall experience.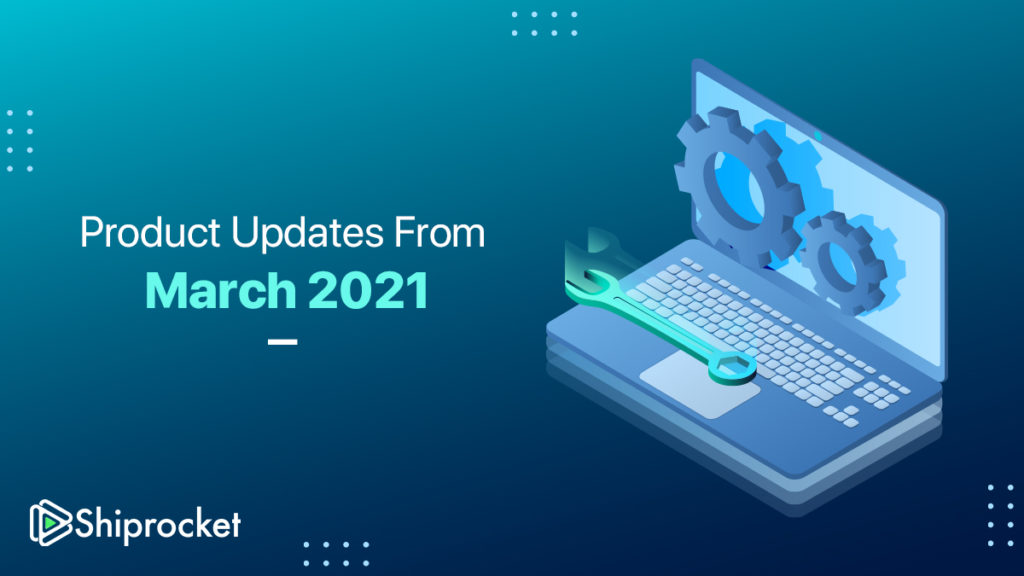 The main aim of these enhancements is to improve your business workflow, boost productivity while processing orders, and give you more control over logistics.
Without further ado, let's jump into the Shiprocket product highlights from March 2021.
Xpressbees 2kg and 5kg Variants Are Now Live on Shiprocket
As you sellers, you are always on the lookout for courier partners to enhance your pin code reach and enable you to ship better with varied weights and resources.
For the same reason, we have incorporated two new courier partners in our platform – Xpressbees 2 kg and Xpressbees 5 kg variants.
The Xpressbees 2 kg variants start at a price of Rs.64, and the Xpressbees 5 kg variant starts at Rs.129.
You can click on the link below to start shipping with Xpressbees new variants right away.
Courier Hub Details Will Now Be Available for ODA and Self Pickup NDR Statuses
In a recent update, we have started sharing the courier hub address with your buyer if the destination comes under the 'out of delivery area.' If Shiprocket receives a request from your buyer to 'self-pick' an order, we share the courier hub details with them.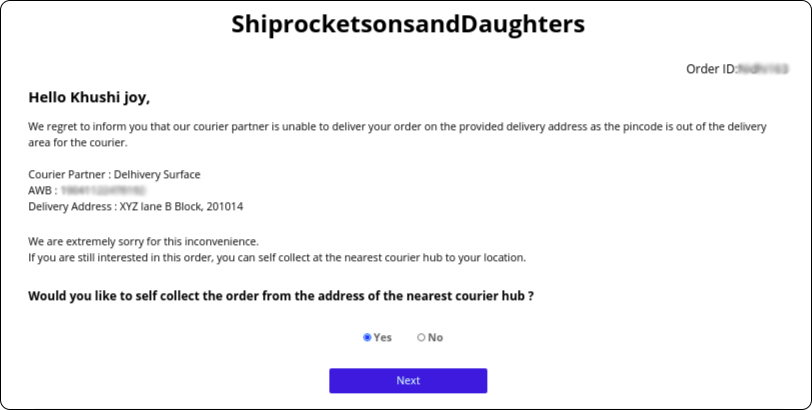 This update is mainly directed towards reducing RTO orders for your business by ensuring successful delivery and giving your buyers the flexibility of getting their orders delivered at their preferred time.
Since some buyers cannot collect orders because it has not been delivered simultaneously, they can now conveniently pick it up from the courier hub.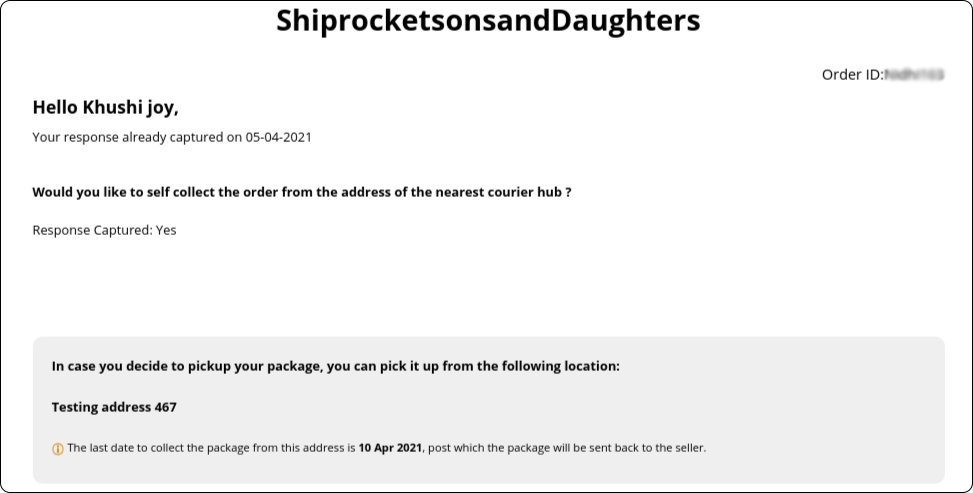 Start Selecting a More Relevant Contact Number for Your NDR Buyer Calls
Sometime back, we introduced a feature of calling your buyer directly from the Shiprocket dashboard in case of an NDR order. To make it even more effective, we have now had the feature of selecting your contact number before initiating a call. You can either select the contact details provided with the pickup address or your registered contact number while placing the call.
All these updates are aimed at reducing your RTO's and converting NDR orders into successfully delivered orders.
Follow the steps to access this functionality.
Go to Shipments → Process NDR
Go to the NDR order you want to process and click on contact buyer under the actions tab.
In the pop-up, click on initiate call and select the contact number you want to call.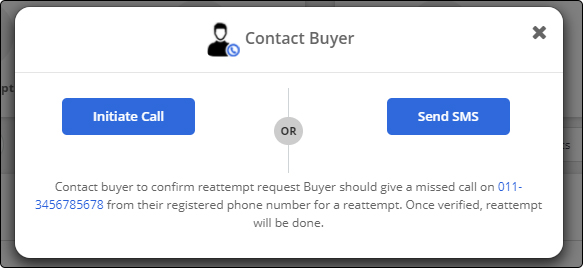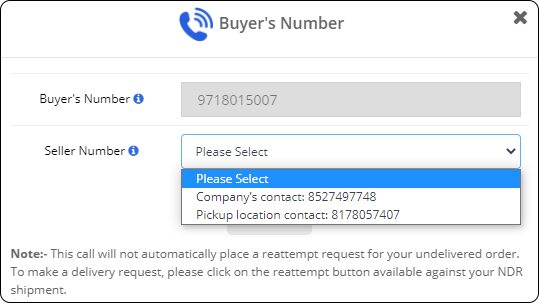 Conclusion
At Shiprocket, it is our constant endeavor to make shipping a delightful experience for you. We are working on updates that help you with a seamless post-purchase experience, simplified shipping, and a broad reach to every doorstep in the country. We hope these updates will impact your shipping experience and improve workflows for your eCommerce logistics operations. Do let us know what else you want to see in the dashboard in the comments section.
Calculate Your Shipping Costs Now