Shiprocket Product Updates That Drove October 2020
October 2020 was a month of several improvements at Shiprocket. With the changing norms of life after COVID-19 and the country slowly resuming daily operations, we at Shiprocket have also started operating with limited staff in the office. We have worked day and night tirelessly to ensure that you receive the best user experience when you use Shiprocket for your daily ecommerce shipping. We have improved our existing framework and incorporated a few new elements to ensure that your experience is elevated.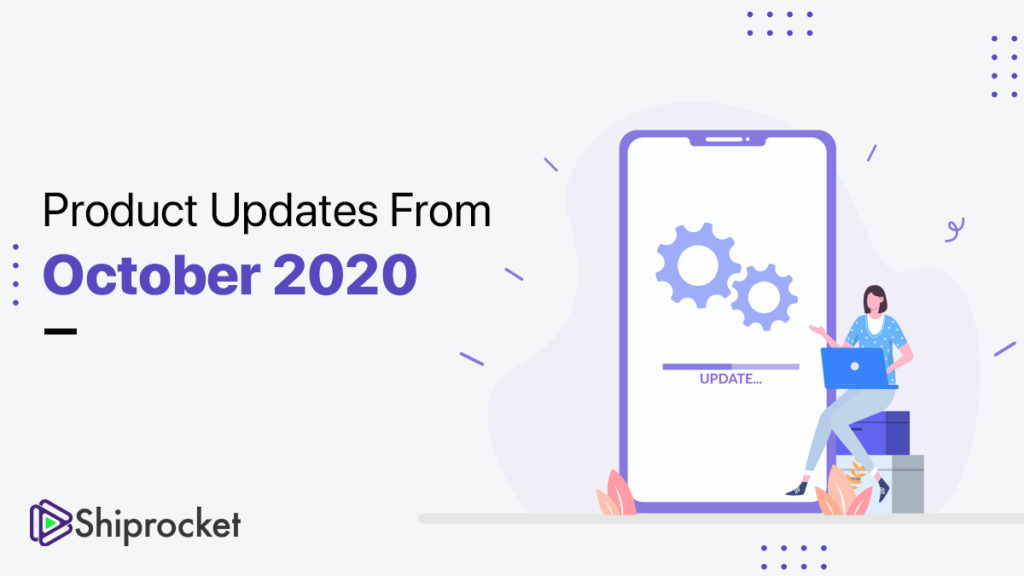 Here is a look at what went on in October on the Shiprocket panel –
Resume International Shipping with DHL & Aramex
You can now resume your international shipping operations with Shiprocket international courier partners – DHL and Aramex. Ship across 220+ countries* and territories globally and make your business global with the best courier partners. Arrange for pickups in different locations in India & start international shipping seamlessly, just like pre-covid times.
Improvements in Order Export Data
Now, you can also find the HSN code and tax rate in your bulk order exports. This will be useful in getting all data in one report rather than looking it up in multiple sheets. Also, you will be able to do a better analysis of multiple orders at once. Here is how you can download the reports for your orders.

Go to → Orders → Select the Category for Which You Want the Report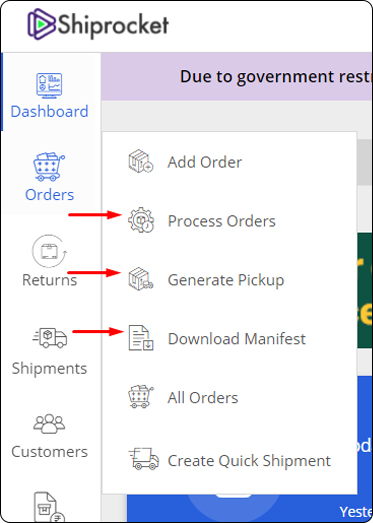 In any of the categories, click on the 'Download Orders' button on the top right corner.

The report will be sent to your registered email address, or you can download it from the 'Reports' section in the Shiprocket panel.

To access the report in the panel, go to tools → Reports.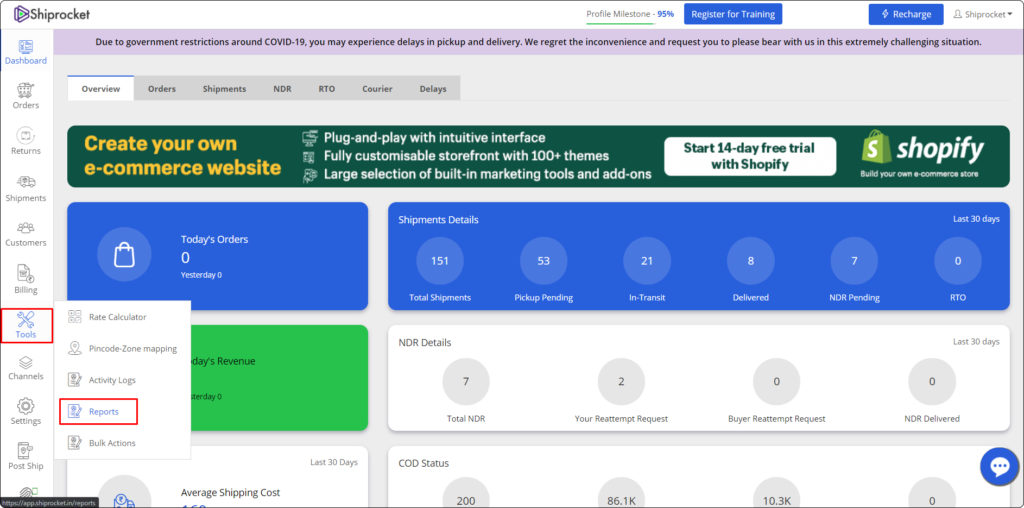 Here, drop down the first tab and select 'Orders.'

In the second tab, select which report you want to check

In the third tab, choose the date when you generated the report.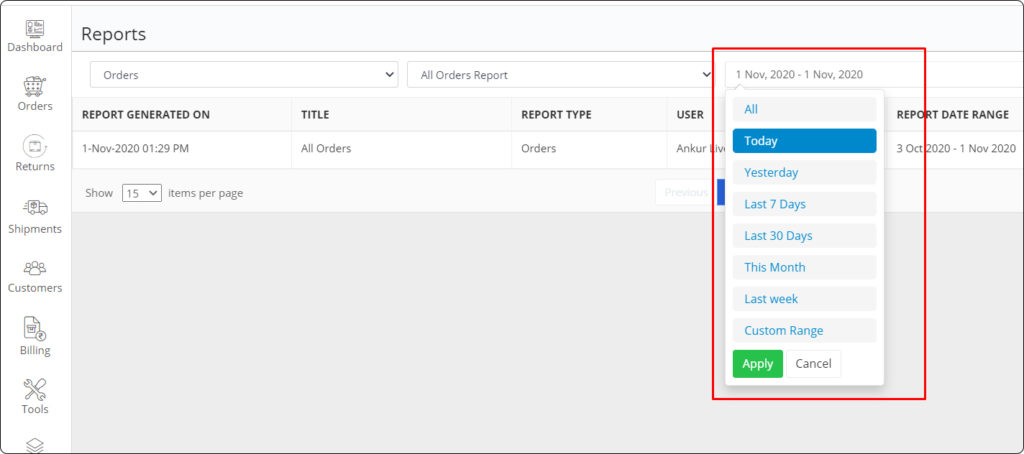 The report will be displayed below. Click on the download button.
Now, you will be able to download the report in a .csv format
Find the Accurate Delivery Address
The next update is for individuals who ship many local orders. You will now be able to use an advanced digital map to pinpoint the exact address for hyperlocal orders. This map will help you locate the precise delivery location not to face inaccurate addresses and places in the future. It can be extremely beneficial to reduce non- deliveries and RTO as you will be able to enter a more precise location.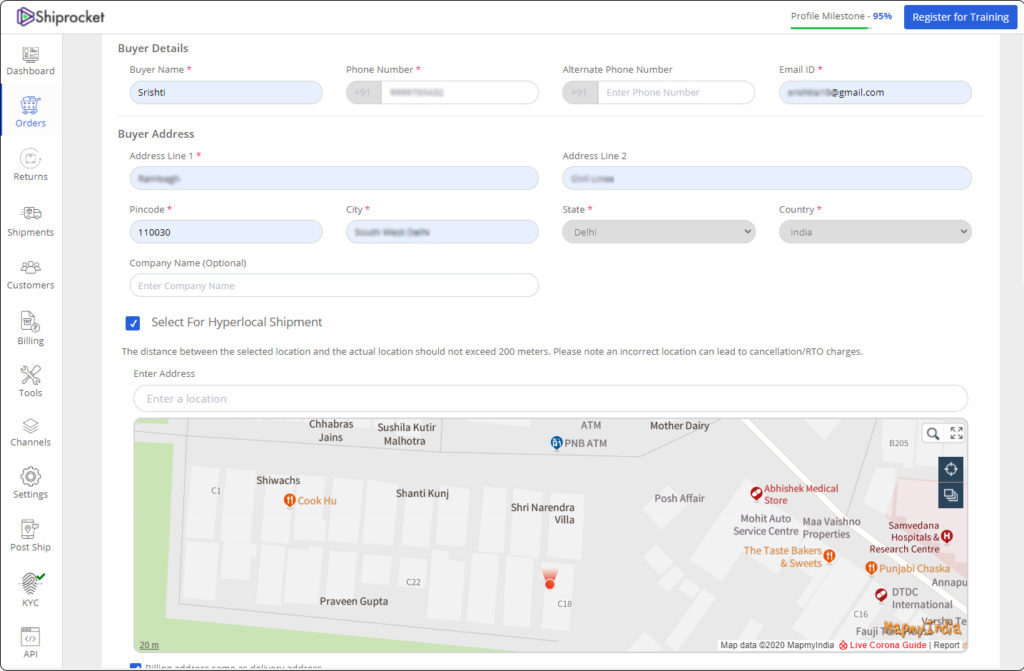 Display Your Brand's Name on All Email & SMS Communication
Now you have a chance to display your brand name in all the emails and SMS notifications sent to your buyers.
If you sell on several websites and marketplaces under different brands, you can add a separate brand name for each channel. For example, if you sell soaps under the brand name 'A' on Shopify and hair products under the brand name 'B' on Amazon, you can add different brand names on both these channels.
Just add your brand's name to the channel integration page and you are good to go!
Go to → Channels → All Channels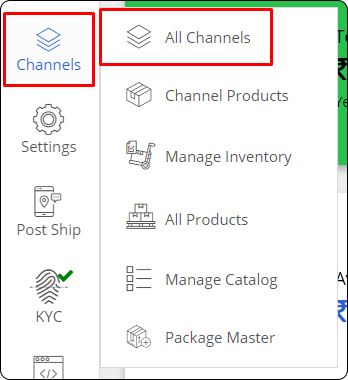 On an existing channel, click on 'Edit'.
Update your Communication Brand Name

Follow the same process for all channels and update the brand name when you add a new channel. Once you update the brand name, it will be sent out to the courier companies. So when they further share the order tracking information with your buyers, they will inform the buyer that the package is being delivered by your brand.
App Updates
Here are a few updates on the Shiprocket mobile app that will be helpful for you.
AWB Level Pickup Escalation
Escalate and track shipments at the AWB level in the Android app.
An Improved Courier Recommendation Engine
Get improved courier sorting based on rating, price, and pincodes.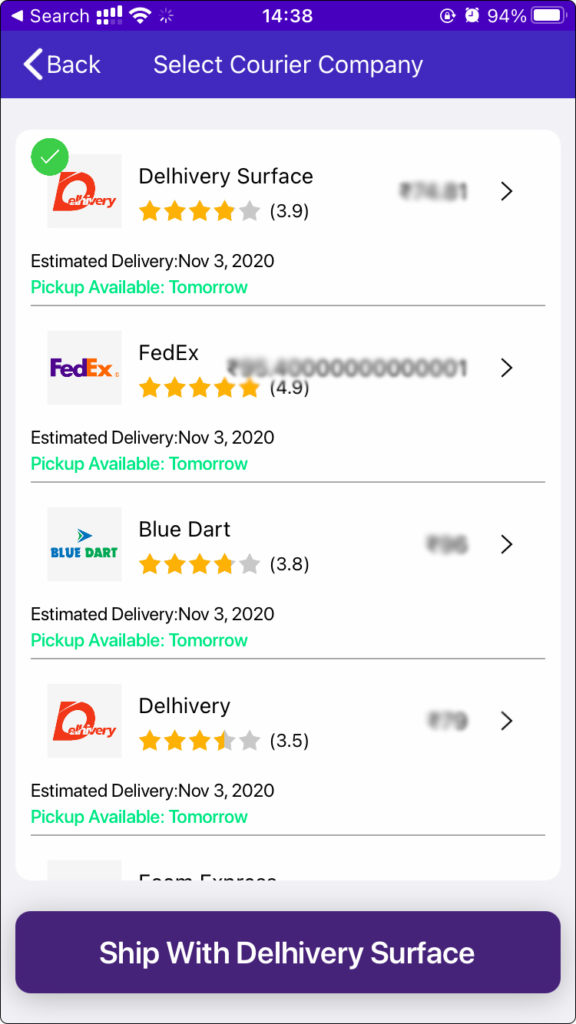 Optimized Barcode Scanner
An optimized barcode scanner will help you quickly scan labels to generate the manifest. This will help in faster processing and easier sorting of orders.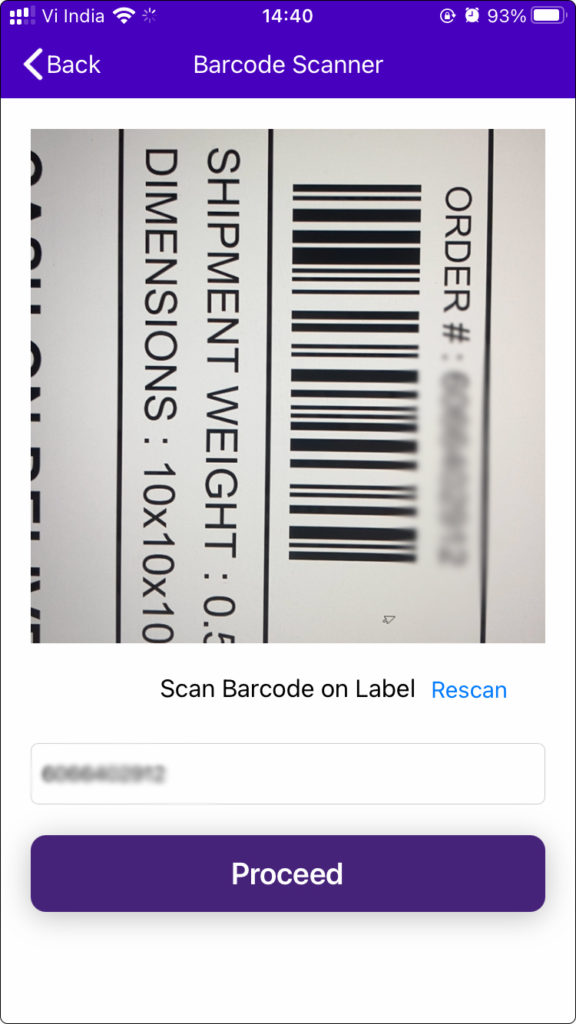 AI-Based Chatbot for Support Queries
Ask Sania, our chatbot, your shipping, and logistics queries to get instant answers.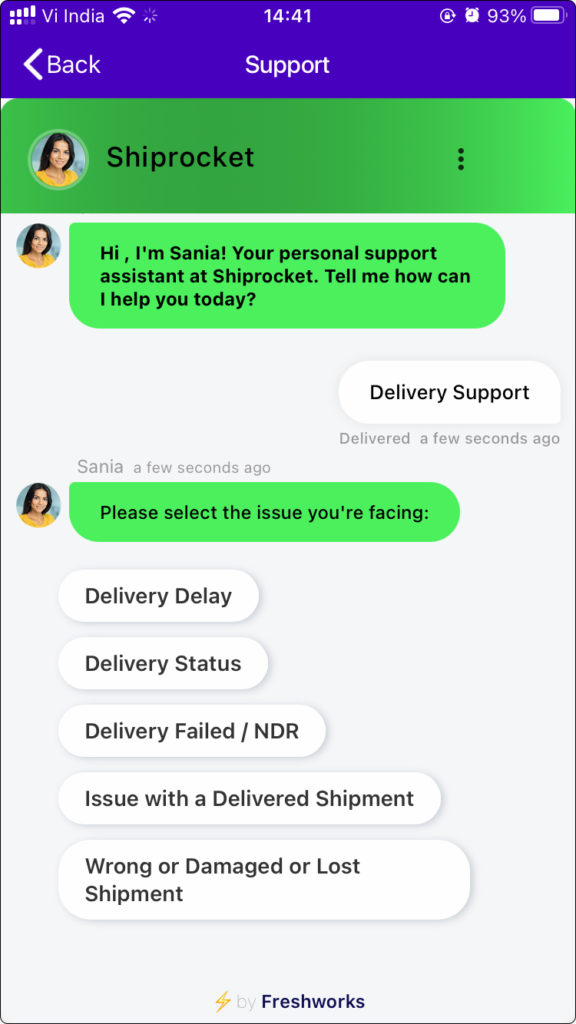 Conclusion
Process orders faster with this Shiprocket updates and ensure you don't face any issue while ensuring all your orders are delivered on time. We hope these updates are useful for you. Stay tuned for more while we work on upgrading our platform for a top-notch user experience.
Calculate Your Shipping Costs Now