How to Setup an Online Makeup Store in India
There are enormous types of cosmetic products available in the fast-growing beauty industry. Various kinds of products such as makeup sets, face creams, eye shadows, lipsticks, and so on are easily available in the market.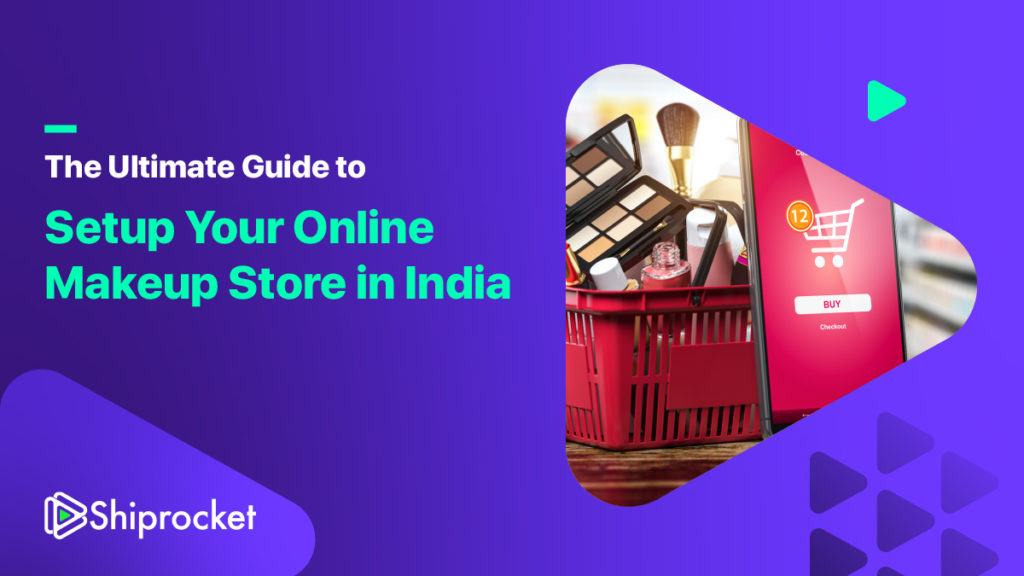 But out of the many products available online, you should always choose the best quality products. The recent COVID pandemic in India has made people opt for online shopping. This is perhaps the right time to open an online for your makeup products. Let us see some of the strategies that you can use to sell makeup products online.
5 Easy Steps to Setup Your Makeup Online Store in India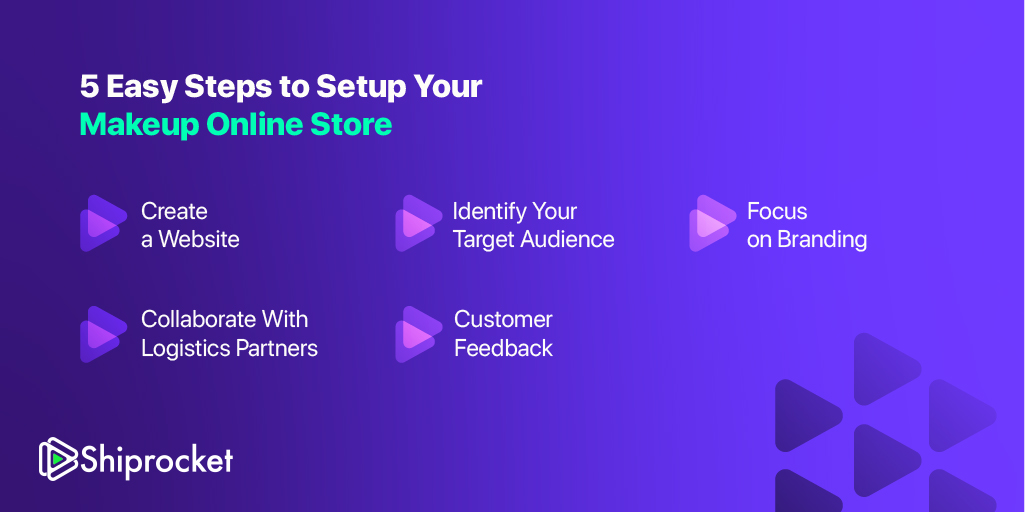 Create a Website
You may build a website to sell makeup products online. You should also sell your makeup products on various social media sites. It will help you establish direct communication with your customers. You can promote your online store via various social media sites and allow your customers to rate and review your makeup products.
For business owners who are opting for a website, make sure that you add detailed product descriptions to your website. It is because a lot of people may not have the correct knowledge for using your beauty products.
Video marketing is also a great way to showcase your products online. You can post a makeup tutorial video explaining how to use your products. Stay active on social media platforms to establish your brand image. Add quality images to your website to attract customers and sell online.
Identify Your Target Audience
You should know the target audience to whom you are selling your makeup products. It helps in identifying the user base of your product. You can also offer makeup products for men and women that will help you in running marketing campaigns accordingly.
You can target an audience from a geographic location that is using a particular type of makeup product. Knowing your customers can also help you in finding out their demands and main concerns. To best sell your makeup products online, you should know about the most searched beauty products and relevant keywords. For keyword research, you can use various software tools. You can incorporate those keywords in your product descriptions to attract more customers.
You can also optimize your digital content with the latest or trending keywords. These strategies can also help your website appear on top of the search results on various search engines.
Focus on Branding
Make sure that your packaging of a product attracts customers. If you opt for cheap packaging, you will end up paying more in the long run.
The branding of your makeup products should be managed professionally. For example, you can select a brand name, slogan, packaging design, etc., for your products. It will be helpful in building good brand credibility.
You should also know your USP (Unique Selling Proposition) for establishing your brand. USP defines the quality of your product like unique colors, quality of products, low-cost, diverse range, etc. Make sure you choose a catchy and unique slogan for your brand that should be displayed on your website and social media platforms. It will also help in finding out the target audience.
Collaborate With Logistics Firms
Providing same-day delivery of products helps in giving a personal touch to your customers. It can be quite difficult for startups to have well-managed logistics. You can research some third-party logistics firms in your area and partner with them to provide doorstep delivery to your customers. You can also your makeup products on some online selling platforms like Amazon, Flipkart, Nykaa, and more. It will also help you in cutting logistics costs. Most of the top online selling stores manage their own logistics.
You should also improve your customer support and return process. Adding a return policy to your website will increase customer trust while buying the products. Collaboration with top-selling platforms also increases your product reach. You can collaborate with a famous person on platforms like Instagram and Facebook to advertise your beauty products. Research about the 3PL providers in your geographic location to reach a huge target audience.
Customer Feedback
For selling makeup online, make sure to add customer testimonials on your selling platform. Customer testimonial videos can help your audiences to get information about your brand and products. People will find your product relevant if they hear it from someone they can relate to.
You can also display the customer feedback and reviews on your website about your products. Most online shoppers relate to customer reviews and testimonials before making the purchase. You should also pay attention to customer concerns regarding your products. Product reviewing is the best way to improve the quality of your product.
Conclusion
There are various strategies that you can apply for setting up an online makeup store. But the quality of your products is the most valuable aspect that will attract a huge audience. To establish your brand value make sure you sell unique makeup products
Business owners should focus on branding and advertising to increase their market presence. Shiprocket is a reliable source that can help you manage your online business. Start building your makeup store now!
Calculate Your Shipping Costs Now