All About Shipping Books And Stationery Items Outside India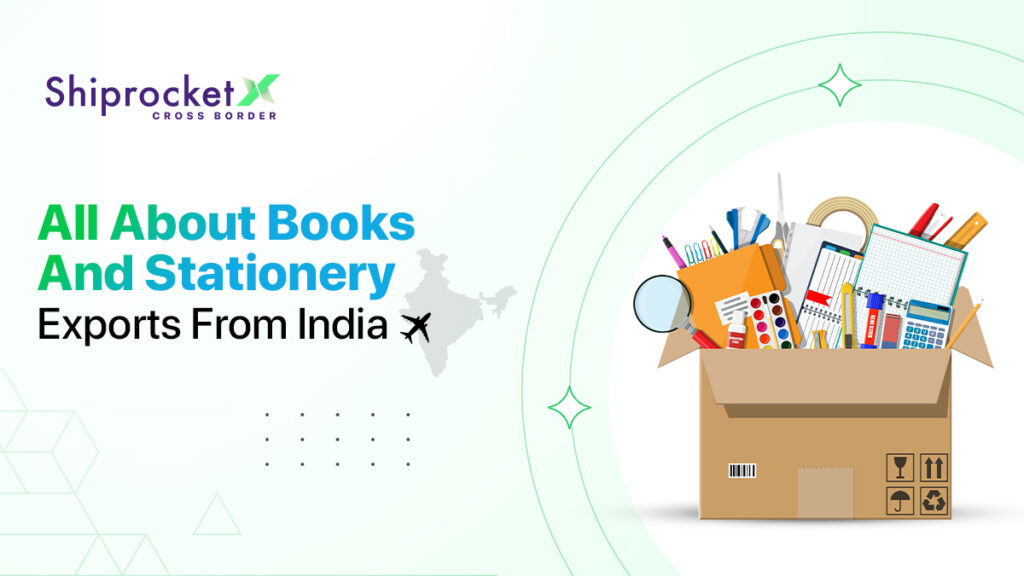 Did you know? Books and stationery items exported from India stood at a total of 118.6K shipments, up till May 2023.
As the largest exporter of stationery items in the world, India currently exports most shipments to the US, UK and UAE, among other top global markets. India is followed by China and Japan respectively as the top three contenders for shipping books and stationery exports from India.
Before we dive into how one can effortlessly expand their books and stationery business worldwide, let's look into what are the top stationery categories exported from India.
Top Stationery Categories Exported From India
Books
India has been known for its publishing industry, producing books in various languages, covering a wide array of topics including literature, academic texts, reference materials, and religious texts. Exporting printed books to various countries has been a common practice.
Notebooks, Paper Products & Instruments
This category includes items like notebooks, diaries, journals, notepads, and various paper-based stationery products. India is also a major producer of writing instruments such as pens, pencils, markers, and other related products.
Art And Office Supplies
Items like paints, brushes, drawing materials, and other art supplies are also part of the stationery exports from India. Whereas, office supplies can include a range of items used in offices like folders, paper clips, staplers, and other organisational and filing products.
Educational Aids
Teaching aids like educational charts, maps, globes, and other educational tools are also exported.

Best Practices For Books And Stationery Export From India
Exporting books and stationery from India presents a lucrative opportunity for businesses looking to tap into global markets.
Market Entry Strategy
Develop a well-defined market entry strategy that encompasses pricing, distribution channels, and promotional efforts. Leverage e-commerce platforms, distributors, and strategic partnerships.
Adaptability And Flexibility
The global market landscape can change rapidly. Stay adaptable to evolving trends, regulations, and consumer preferences. Flexibility allows you to seize new opportunities and overcome challenges.
Product Quality And Compliance
Ensure your stationery products meet international quality and safety standards. Obtaining relevant certifications and adhering to quality control practices will enhance your products' credibility in foreign markets. Safeguard your intellectual property rights, such as copyrights and trademarks, especially for published books. Understand and adhere to international intellectual property laws.
Documentation Excellence
Accurate and complete documentation is crucial. Prepare essential documents such as invoices, packing lists, certificates of origin, and shipping documents. Precision reduces the risk of delays and customs issues.
Product Packaging And Labelling
Optimal packaging safeguards your products during transit. Choose durable materials that protect against damage. Proper labelling, including barcode and product information, aids in tracking and identification.
Export Regulations And Customs Clearance
Stay updated on export regulations, tariffs, and trade agreements in target markets. Comply with all legal requirements, including product specifications, labelling, and documentation, to avoid complications. Partner with experienced customs brokers or freight forwarders to navigate complex customs procedures smoothly. Timely submission of accurate information minimises delays.
Logistics And Shipping
Select reliable logistics partners who can handle your shipping needs efficiently. Choose appropriate transportation modes considering factors like cost, speed, and nature of your stationery products. A good shipping partner also provides excellent customer service post-purchase and addresses customer inquiries, concerns, and feedback promptly to build trust and loyalty.
Payment And Currency Management
Define clear payment terms with buyers and use secure international payment methods. Be mindful of currency exchange rates and potential fluctuations.
Conclusion
Exporting books and stationery from India demands a meticulous approach that encompasses product quality, compliance, documentation, logistics, and market understanding. By following these best practices and partnering with a simplified cross-border shipping solution, businesses can position themselves for success in the international arena, expanding their reach and contributing to India's thriving stationery export industry. Staying informed, being adaptable, and maintaining a customer-centric approach are key factors in building a sustainable export venture.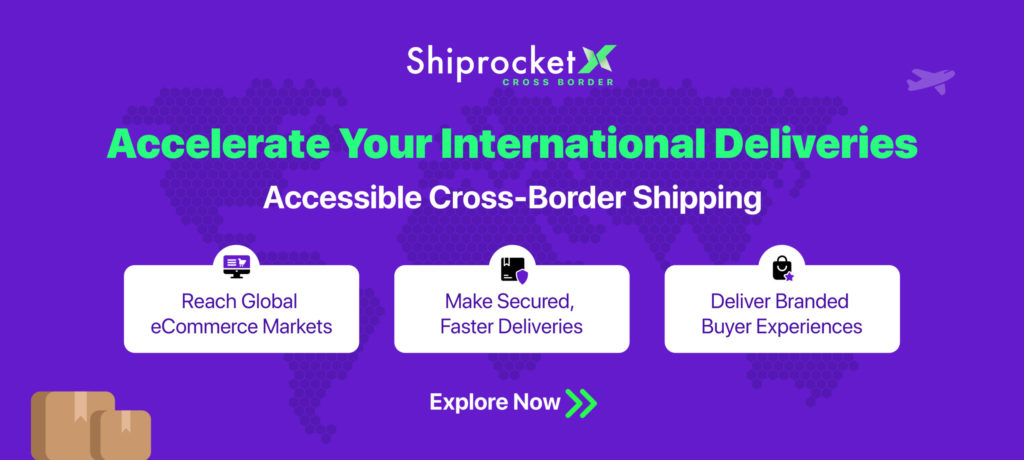 Calculate Your Shipping Costs Now