eCommerce Shipping
How Can You Make Shipping For Ecommerce Sites Easier?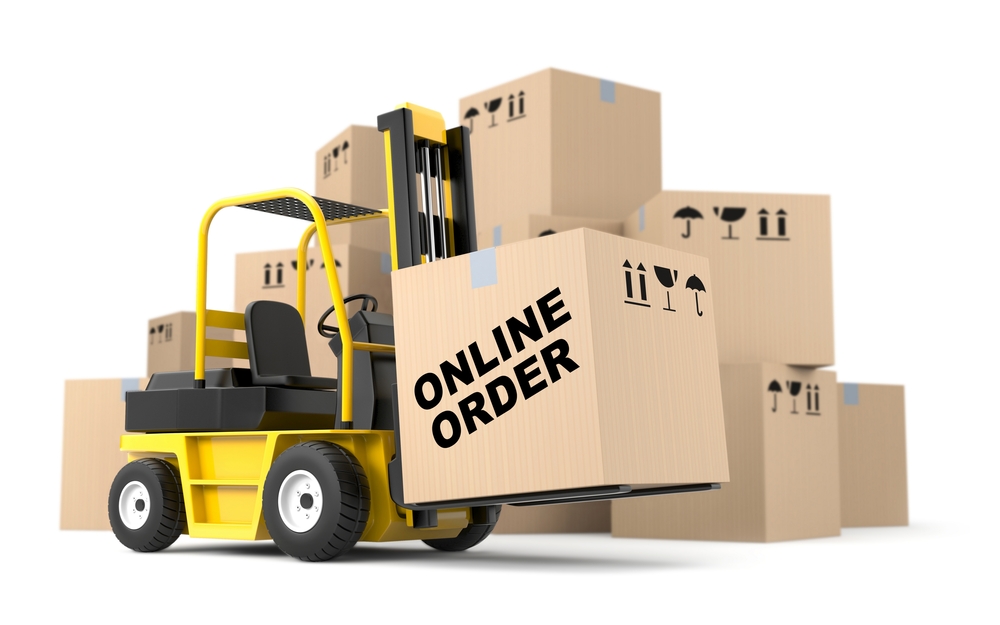 Image courtesy: Cerasis
With an accessible technology that can bring any business to the global marketplace, shipping for e-Commerce sites has become a nascent concern. Setting up an online shop gives you a chance to reach out to numerous customers in various parts of the planet. To enhance its growth, your online store needs to be integrated with a shipping company that collects and delivers product to customers in different places. This is an extremely essential feature that you should look into before launching your online business.
Online shopping has never been this trendy. And, with the mounting number of internet users, it is predicted that more and more online shops will be established. This also means better business with companies that provide shipping for e-commerce sites.
How Important Is Shipping For Ecommerce Sites?
Although physical shopping comes with a number of advantages, online shopping can compensate with its convenience. People can easily find the products through a quick browse on the internet. It requires no more legwork, but just basic computer skills. They do not have to deal with traffic, parking spaces or crowded stores. Payment is also possible through credit card, debit card or net banking. They just have to provide the card information, confirm purchase and wait for a few days. But all of these are pointless without e-commerce shipping.
Online merchants make sure that customers will gain smooth shopping experience by delivering their orders straight away. However, they don't have the facilities and manpower for shipping products locally and internationally. Therefore, they form a rapport with various shipping companies. Online merchants want to be assured that the cargos will be delivered on time and will arrive in good condition. Luckily, there are lots of companies that make shipping for e-commerce sites entirely possible these days. They are well aware of the demand for local and international shipping of online merchants so agreed to be integrated into their interface.
How To Avoid Problems Faced During Shipping For Ecommerce Sites?
Most of the online shops today work with multiple shipping companies to collect and deliver packages. This can make it knotty to check if certain cargos were picked up and delivered on time. Customers might complain with the late or wrong deliveries, if the packages are not tracked very well. This can sink your business because online shoppers will want to get their orders quickly. They do not want to be anxious for the ordered product that did not arrive on the time expected.
In order to prevent this from happening, online merchants can use ShipRocket that integrates shipping functionality into their online store. It happens through a API integration currently available for Magento, Opencart and KartRocket stores. With this tool, online merchants don't have to manually add every order they get on their store and check delivery status by entering AWB number in each shipping company's website. This tool also lets you send SMS and email notifications to customers if their orders are on the way or delivered.
With this tool, you can deliver your products through any preferred courier company like FedEx, Bluedart, FirstFlight, Aramex, Delhivery, Ecom Express and many more at discounted prices. ShipRocket allows you to save up to 50% on your freight bills.
For many years, shipping for ecommerce sites has been tough due to a number of aspects that can get skewed. But with a tool like this, online merchants can sit back and relax. With this revolutionary technology, shipping for e-commerce sites has become more manageable. If you are planning to engage in an online business, it is advised to integrate this type of program to your system in order to generate more sales.
Cost Evaluation for Shipments
The cost of each shipment is reliant upon various things such as type of commodity, distance and urgency. If the commodity is to be delivered to another country, expect a higher rate. It would require bigger financial commitment compared to local deliveries. You have to make sure that there is enough margin for potential drawback. Shipping internationally can be costly. Therefore, it can shrink revenue to the point that it's not a practical option anymore. It is essential to sell the right commodities, build a strong website and formulate an effective marketing strategy, if you want to ship to other countries.
You may place the shipping expenses to the customers, but this has its own disadvantages too. If you will be selling digital products, you may do without this predicament. The type of commodity can also affect the cost of shipping. Logically, moving commodities that require special handling (like being refrigerated at a certain temperature) can be costlier. You must inform the customers about this.
There are lots of things that must be taken into consideration when shipping commodities across borders. It is fundamental to be oriented about these and be prepared of the probable complications that may arise. Furthermore, cultural boundaries can also impinge on the flow of your business. Make certain that customers from other countries are enlightened about the terms and conditions of your company and the product that they ordered. In case they have queries, complaints or any other concerns, customers must be provided with a customer service hotline.
Online shopping is highly-popular nowadays. But it requires a good website that is integrated with an efficient shipping program to flourish in this area. If you are an online merchant, invest your money in the right business solutions. If your knowledge and skills are not adequate, it is suggested to consult the experts. Keep in mind that the functionality of your website plays a significant role in the success of your business.
Calculate Your Shipping Costs Now