Sell on Marketplaces
Shiprocket
Announcing The Launch Of Shiprocket App On Instamojo Online Store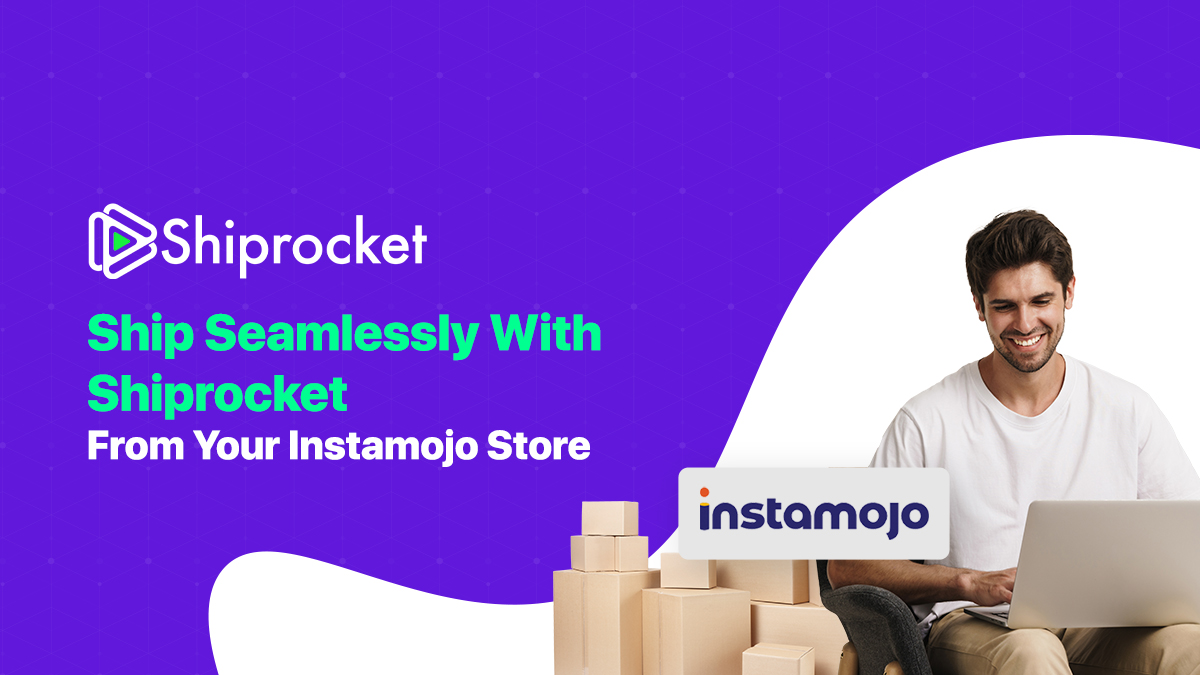 Your most reliable shipping partner brings you the most exciting news of the month – our App is now available on the Instamojo online store as well. With this, all the Instamojo online store owners can now integrate their sales channel with the Shiprocket panel and deliver their products seamlessly across 29,000+ pin codes in India at the lowest rates using 17+ courier partners.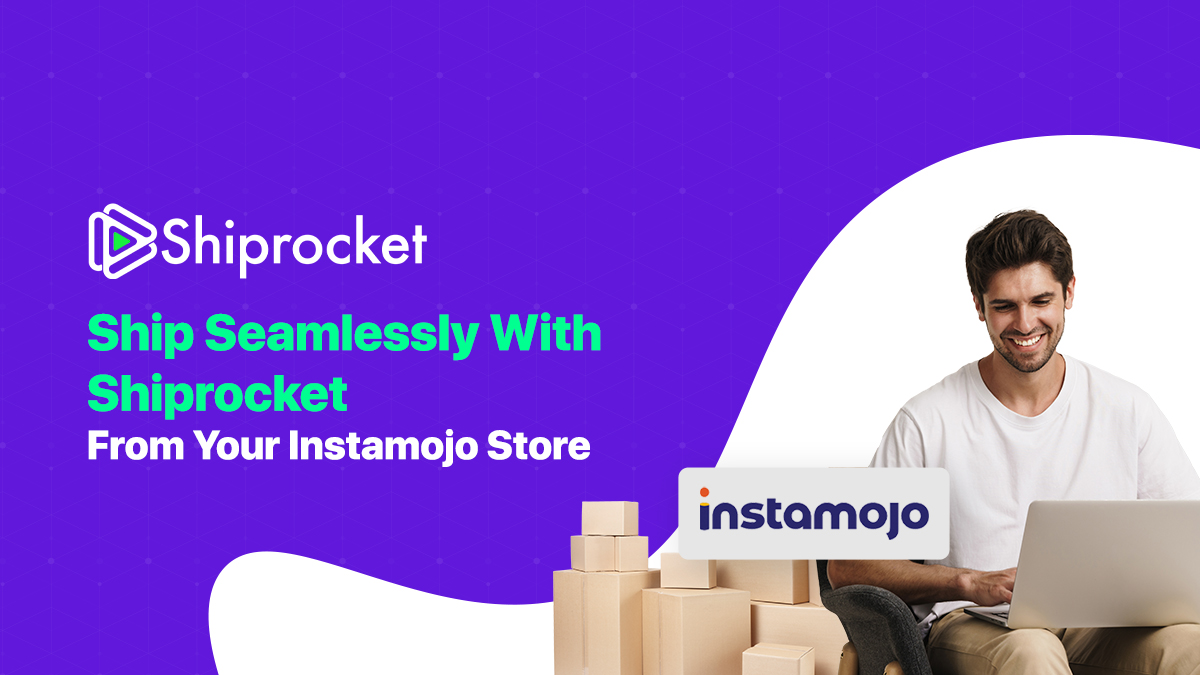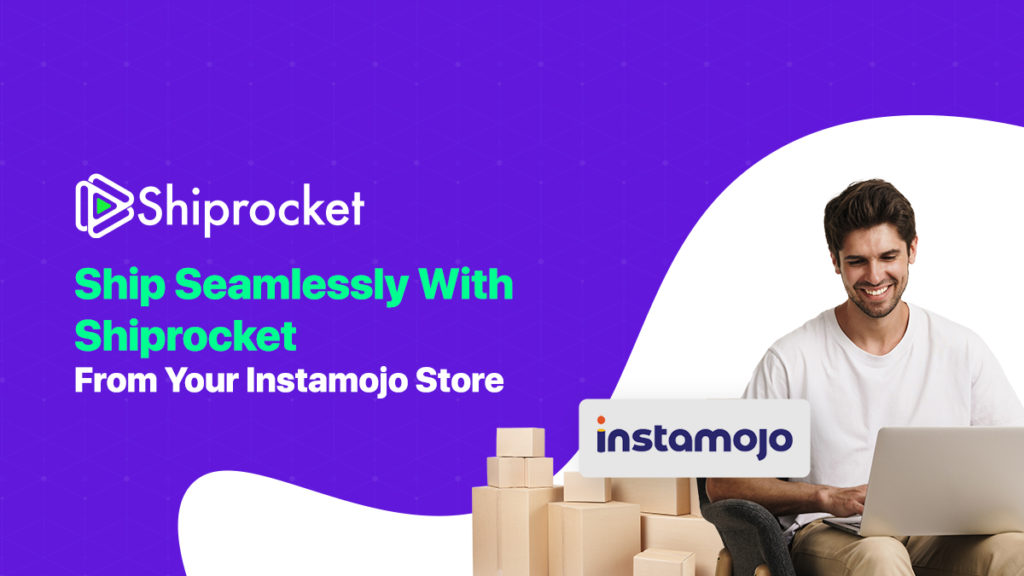 Alternatively, you can also integrate your Instamojo online store on Shiprocket Panel and process your orders seamlessly.
About Instamojo
Instamojo is an easy-to-use online selling platform that powers startups and small and independent businesses with online stores and payment solutions. Instamojo has a wide range of offerings including a free online store, in-built payments gateways, marketing tools, and much more. Today, over 15 lac MSMEs use Instamojo.
Setup in 2017, Instamojo is an all-in-one service provider for all eCommerce needs. With Instamojo, a business owner can build an online store or website, upload products and services, manage orders, integrate payment gateway, collect payments, and much more.
How Shiprocket Can Help Instamojo Store Owners?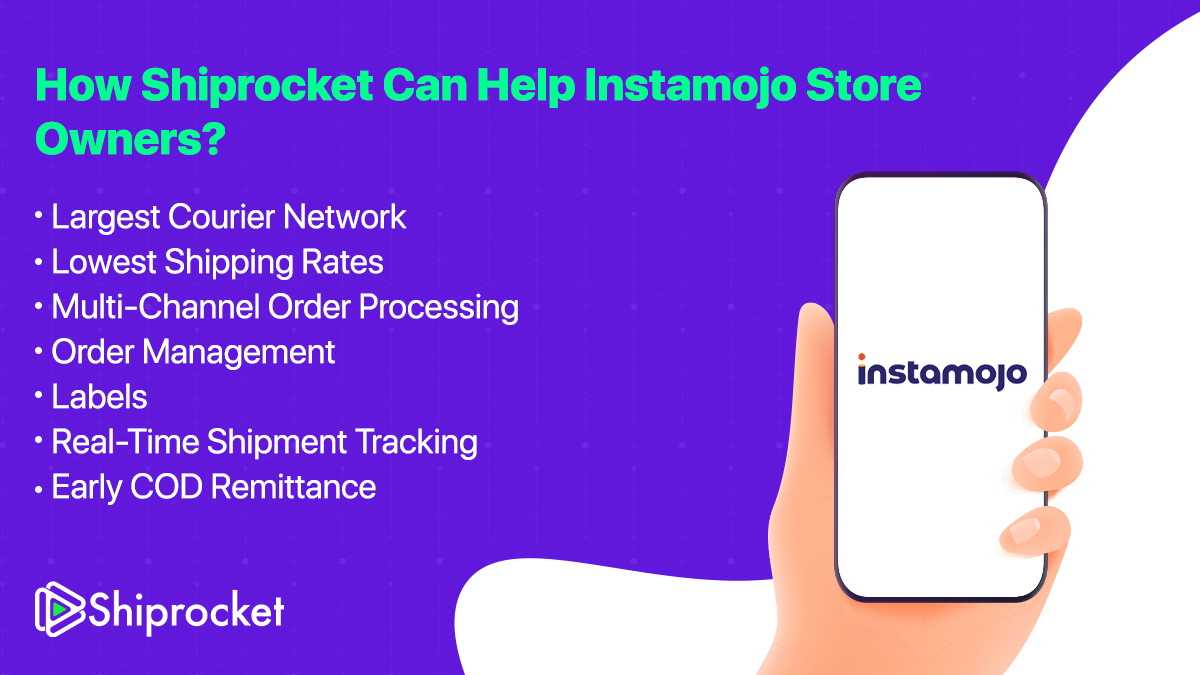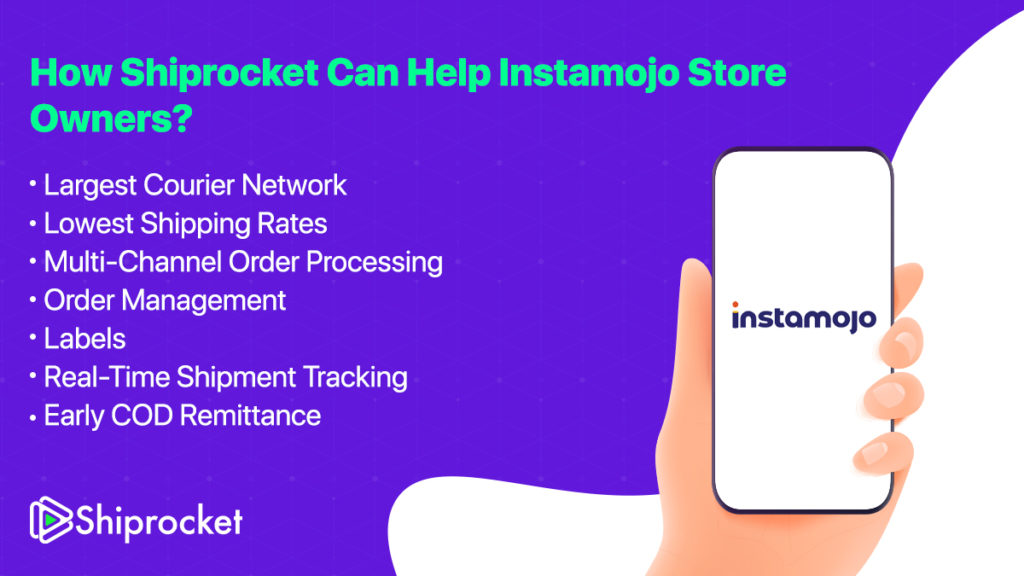 Shiprocket is a tech-enabled logistics platform that offers logistics and shipping solutions. It serves over 1 lakh active D2C sellers, with its AI-powered shipping platform. It aims to help sellers grow with its multiple-channel integration.
With our easy channel integration, you can effortlessly sync your sales channel with the Shiprocket panel and ship your products faster at discounted shipping rates. With Shiprocket, you get access to:
Largest Courier Network
With our 17+ courier partners, you can choose the most suitable partner for your shipping needs from a single dashboard. Also, you can ship to 29,000+ pin codes in India and 220+ countries globally.
Lowest Shipping Rates
Ship your products at the lowest shipping rates starting at just Rs. 19/500 grams with top-rated courier partners. With Shiprocket, you get discounts irrespective of the number of orders you ship in a day or month. Also, the Shiprocket platform is free to use and there is no monthly setup fee. You can simply recharge your Shiprocket wallet to pay only for order shipment.
Multi-Channel Order Processing
With Shiprocket, you can not only process orders from Instamojo but also from other sales channels too. You can integrate all the major marketplaces like Amazon and Flipkart and sales channels like Shopify and BigCommerce with our panel and reduce your manual efforts.

Order Management
Once you integrate your sales channel with Shiprocket, manage all your forward and return orders from one platform. Also, you can create, process, and track your order shipment on the same dashboard.
Labels
You can list all the relevant information on the shipping label and print them directly from the dashboard. You can specify order details, address, AWB number, contact numbers, etc. on the shipping label to ensure that the shipment reaches the buyers on time.
Real-Time Shipment Tracking
With Shiprocket, offer your buyers real-time shipment tracking via SMS and email notifications. Keep your buyers informed about their product whereabouts and offer them maximum buying satisfaction.
Early COD Remittance
Never let unrestricted cash flow come in the way of your business growth. Get 2 days guaranteed COD remittance and access your money faster to scale your business.
How to Integrate Instamojo Store With Shiprocket?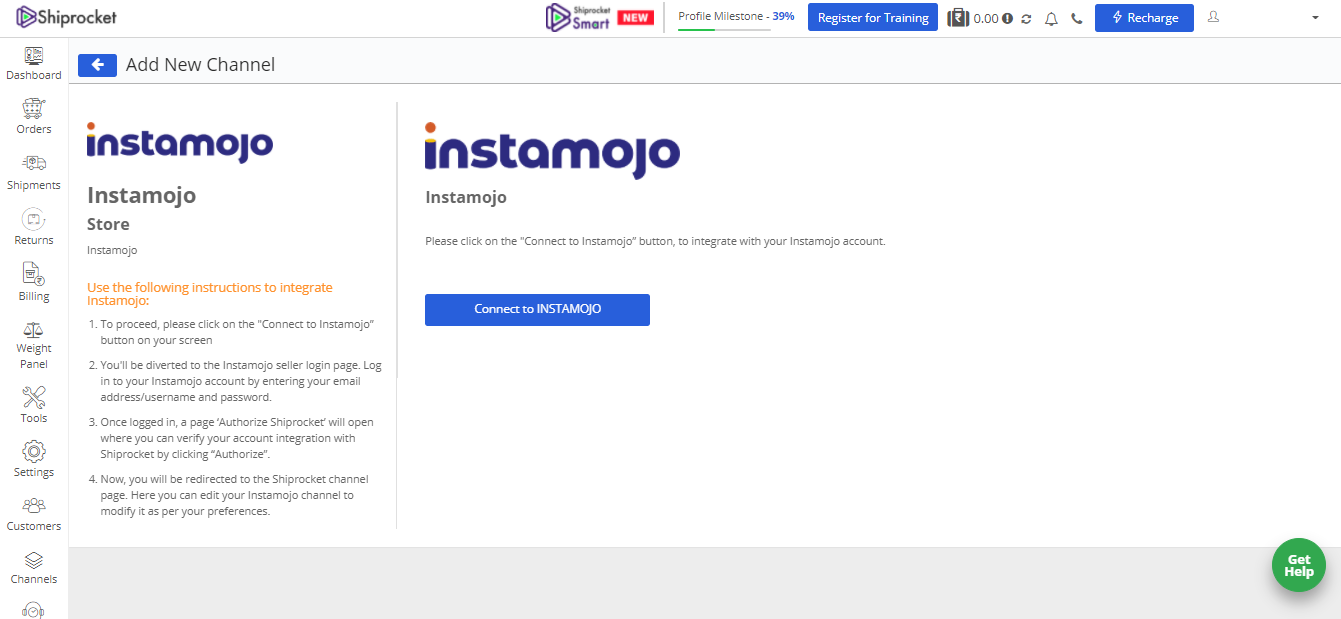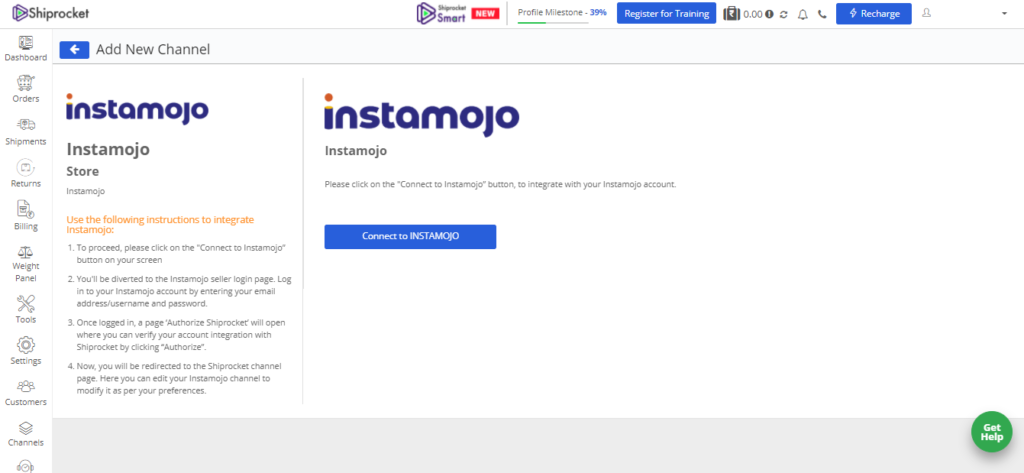 <Add integration image>
It is extremely straightforward to integrate your Instamojo channel with Shiprocket. Follow the steps given below for the same:
Login to the Shiprocket panel and go to Channels.
In the channels section, go to 'Add channel'.
Select the Instamojo channel from the list and click on the 'Connect to Instamojo' button.
Next, you will be redirected to the Instamojo login page. Login to your Instamojo account by entering your user id and password.
Once logged in, you can authorize Shiprocket by clicking on the 'Authorize' button.
You will be redirected to the Shiprocket panel where you can edit the Instamojo channel as per your preferences.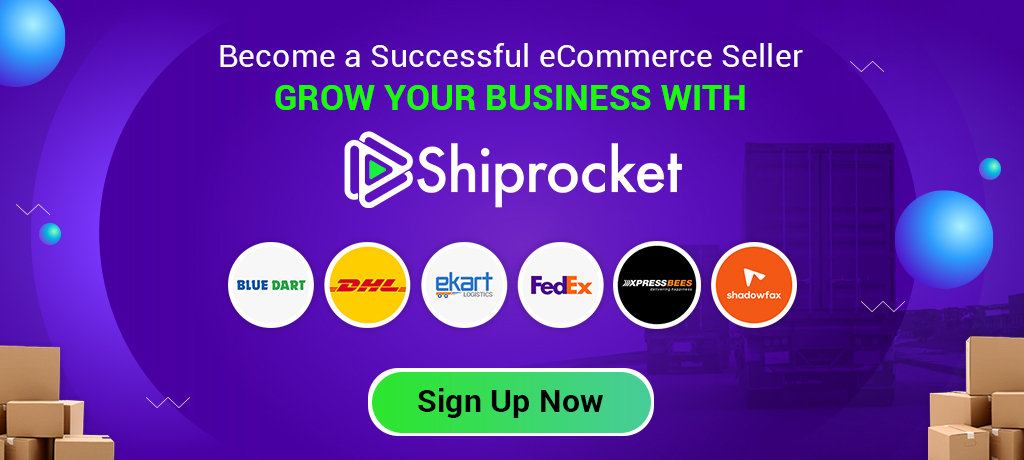 Calculate Your Shipping Costs Now