Product Updates
Shiprocket Product Updates From July 2021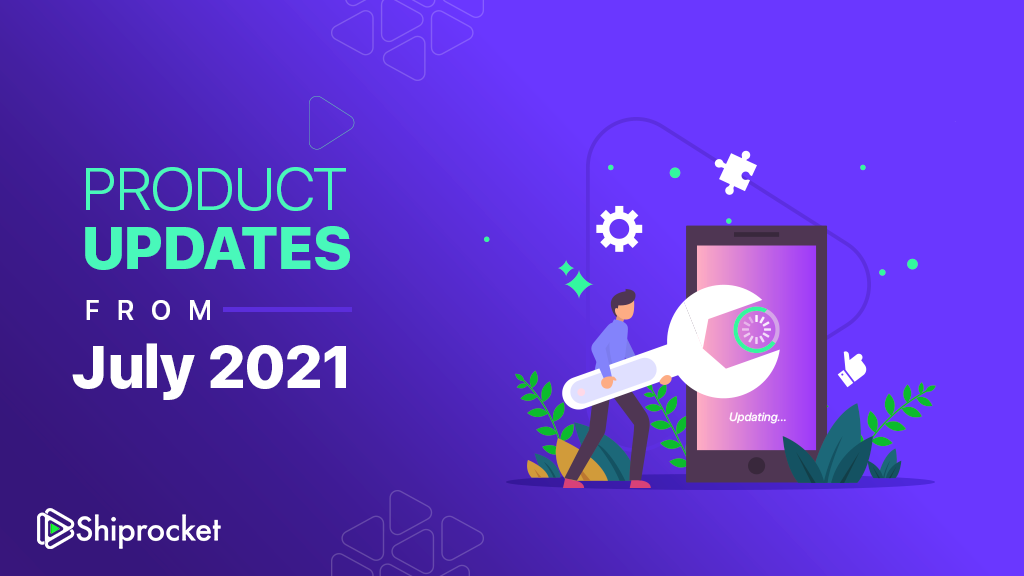 This July, we want to make shipping more accessible, streamlined, and effective for you with our product updates. Last month was about updates on our panel to enhance your and your customers' overall experience during shipping. This month, we bring you a few changes in the left menu, new courier integration, and the ability to integrate a new sales platform.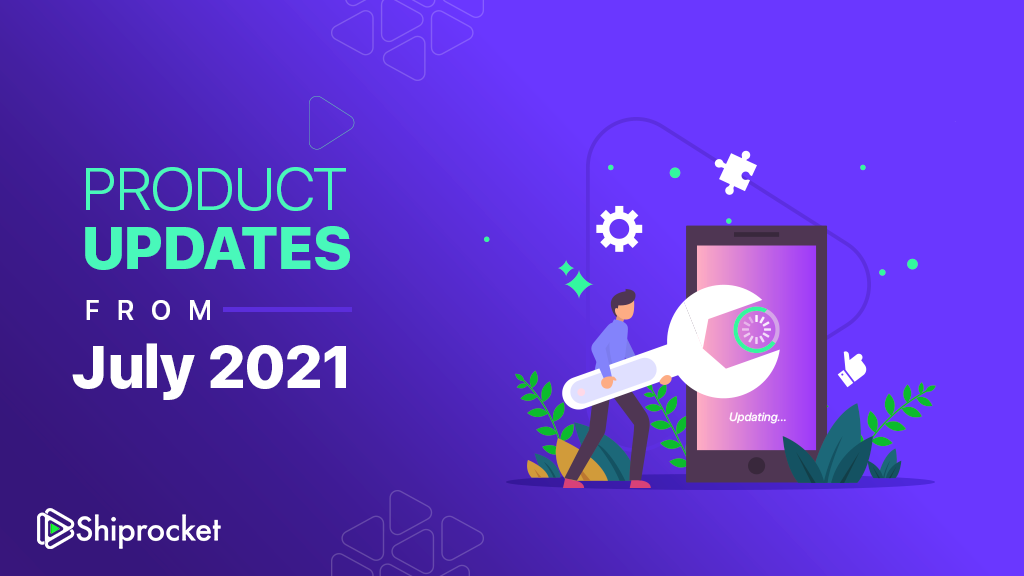 Without further ado, let's check out the product highlights from July 2021.
Newly Revamped Left Menu for Enhanced Efficiency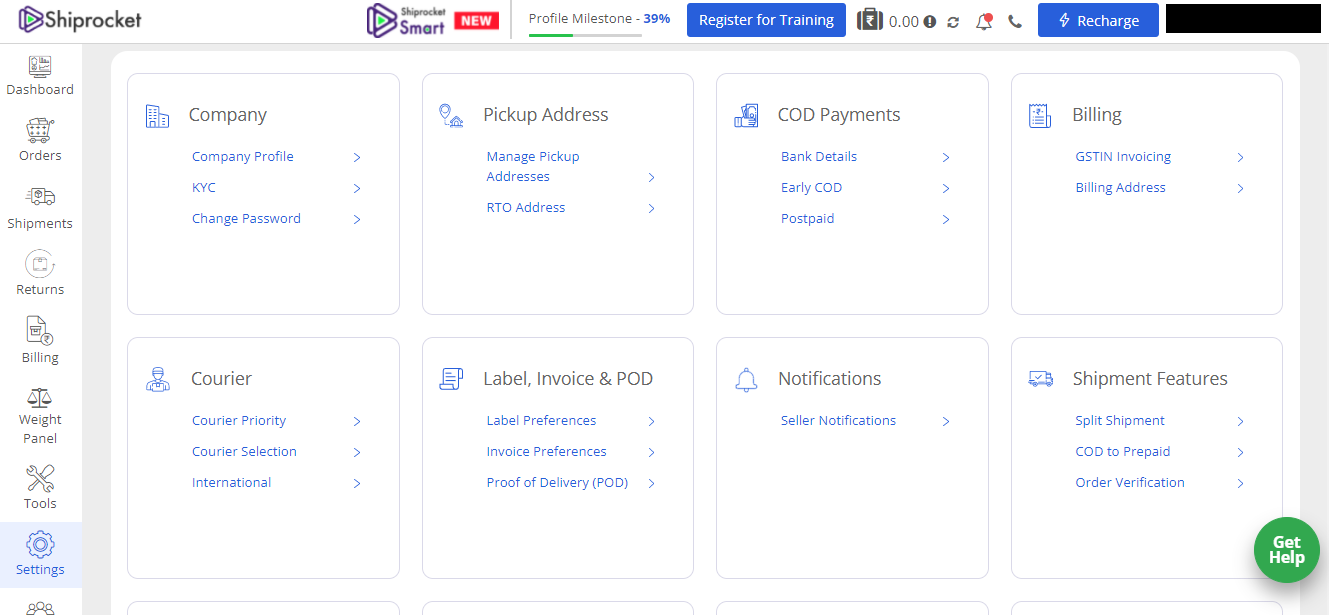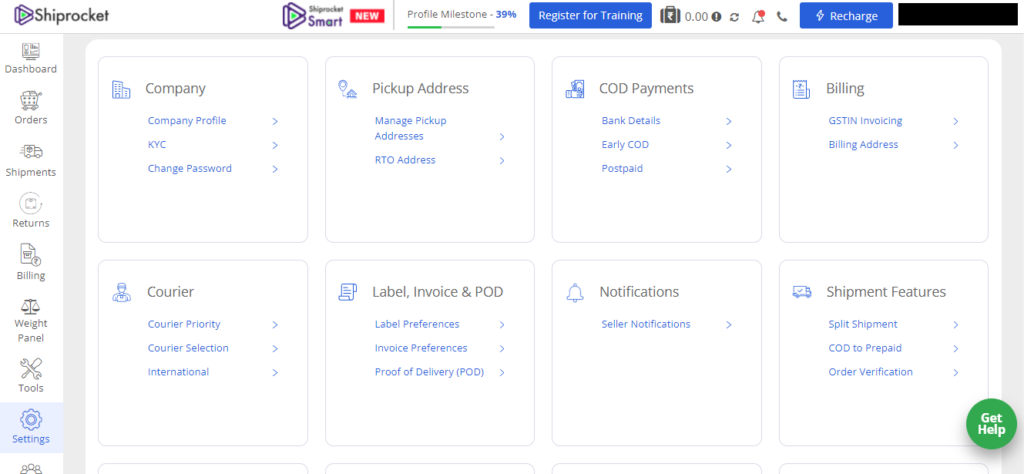 We always strive for betterment and try to make things convenient for our sellers. We have added a few new functionalities to our left menu to improve it. Additionally, we have also reorganized a few things to help you take actions related to your orders easily. We have grouped different features in the settings screen to help you and your team to discover all the settings options in one view.

We have added a separate weight panel in the left menu to help you raise weight discrepancy, freeze weight, and add package details seamlessly. Under the section panel, we have segregated settings under different headers, like company, pickup address, COD payments, billing, and the courier to help you navigate with ease.
Amazon Shipping Courier Launch to Improve Post-purchase Experience of your Customers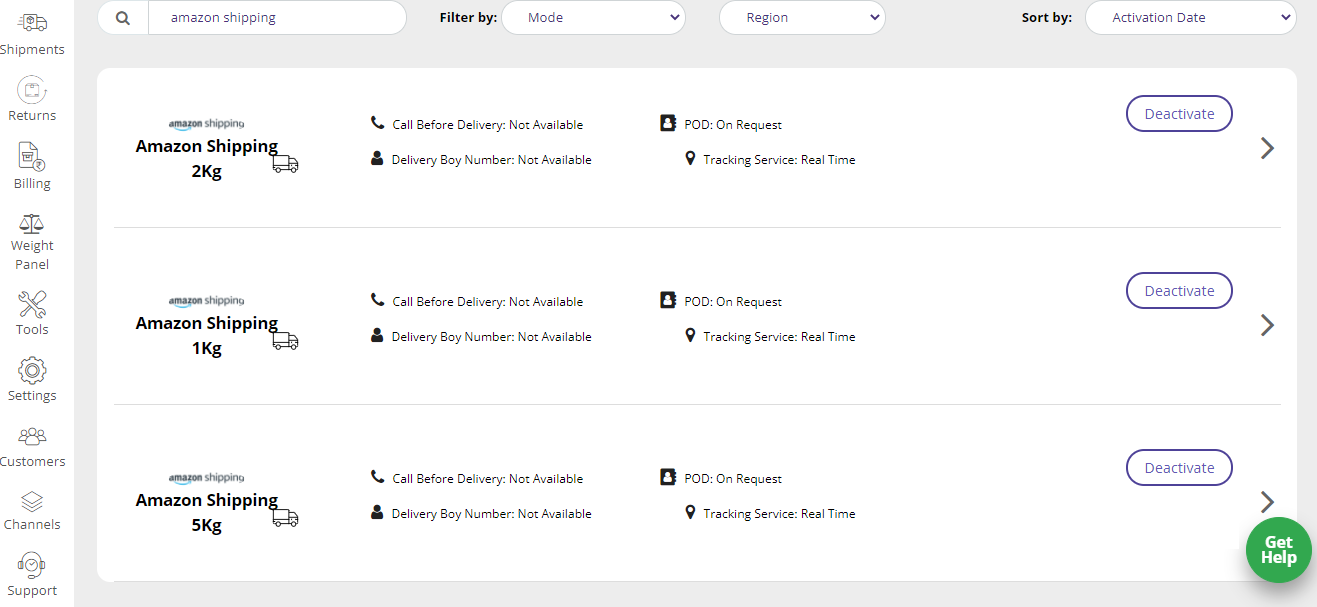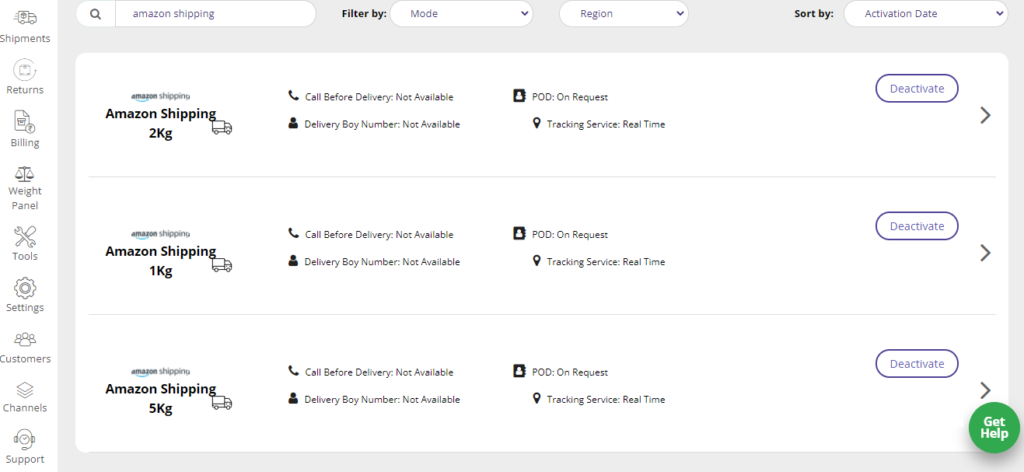 This month we have launched Amazon Shipping Courier. Now you can select Amazon Shipping as your courier partner while shipping an order. You can choose between Amazon Shipping 1Kg, Amazon Shipping 2Kg, and Amazon Shipping 5Kg for your non-Amazon orders. Also, the courier offers two pickup slots in a single day, so the order is picked up as per the next slot available.
DTDC Surface Courier is now Available on Shiprocket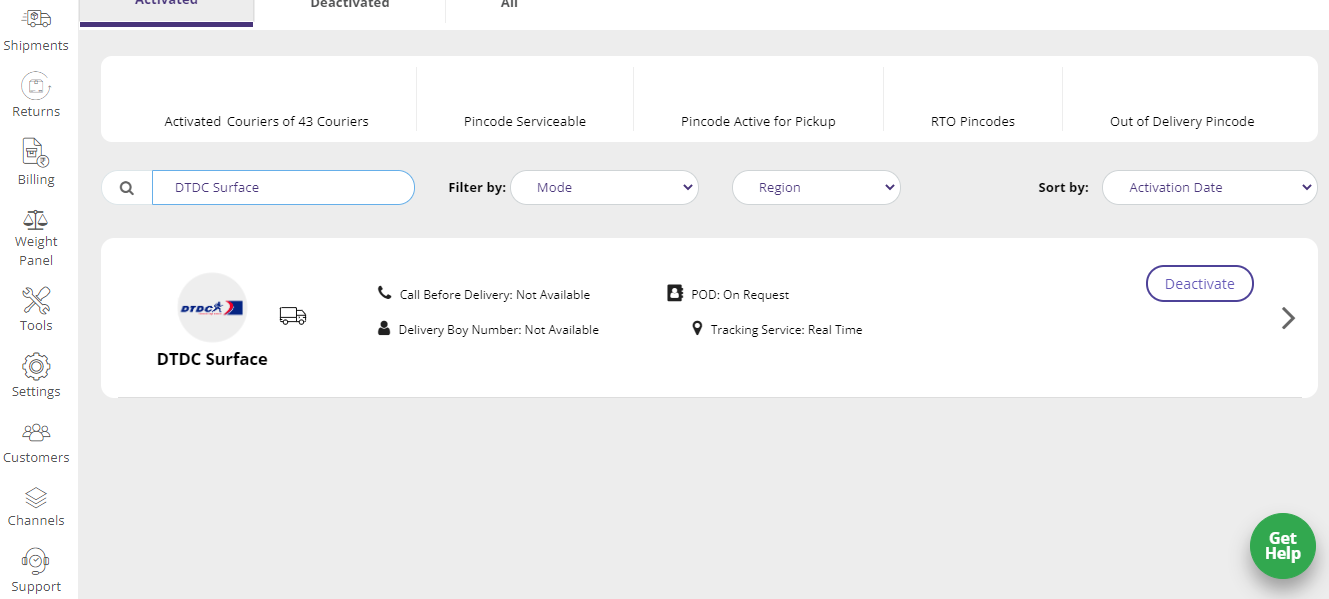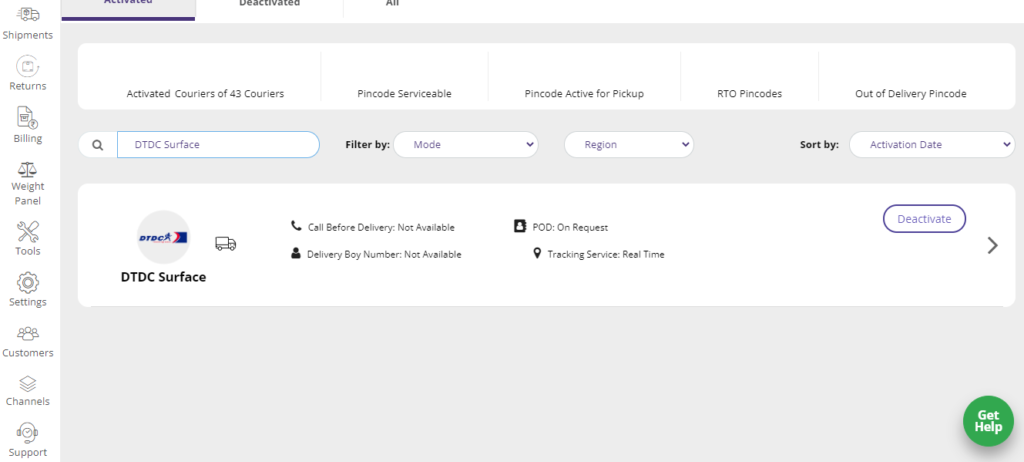 DTDC surface courier is now available on the Shiprocket panel for all Shiprocket plans. Currently, you can ship your orders domestically using DTDC Surface courier. We hope this change will help you serve your customers better and increase their repeat purchases.
New Channel Integration: Instamojo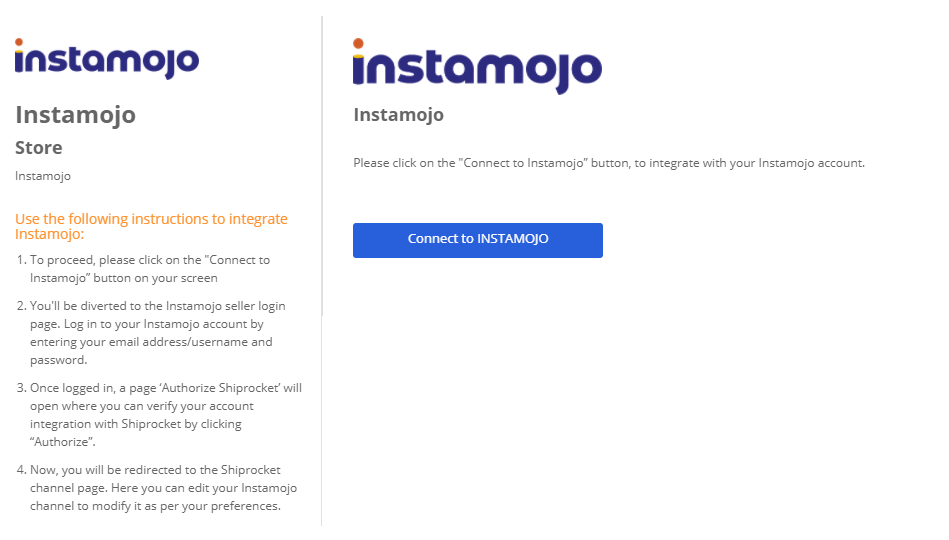 July saw the integration of a new channel into our platform – Instamojo. This update comes as a relief for online sellers who have their eCommerce website on the Instamojo platform. They can now sync their sales channel with the Shiprocket panel and process their orders. To integrate your Instamojo store with the Shiprocket panel, follow the following steps:
Go to channels → All channels.
Search Instamojo and select it.
Follow the guidelines and fill in the required information.
Save and test the connection.
Conclusion
We hope these updates will make you deliver your orders seamlessly. We work tirelessly to make your experience with us more pleasant. We bring you some more exciting updates in the coming month and make the shipping process for you even smoother.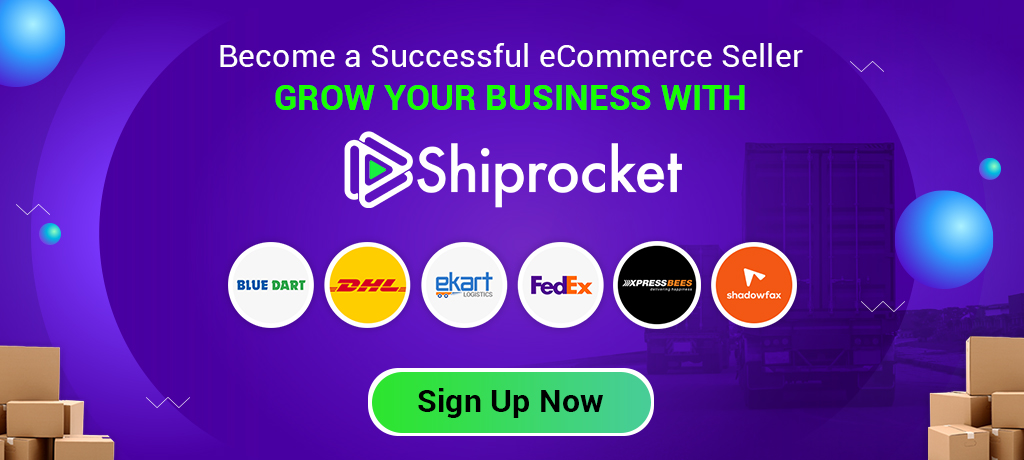 Calculate Your Shipping Costs Now