Shiprocket Vs Insta Courier: Which One Is Best For Your Shipment
The reputation of a shipping company can be benchmarked by its ability to provide reliable and comprehensive logistics and courier services. When looking for a delivery service, there are several things you should consider. One of the most important considerations when choosing a shipping company is the support they offer.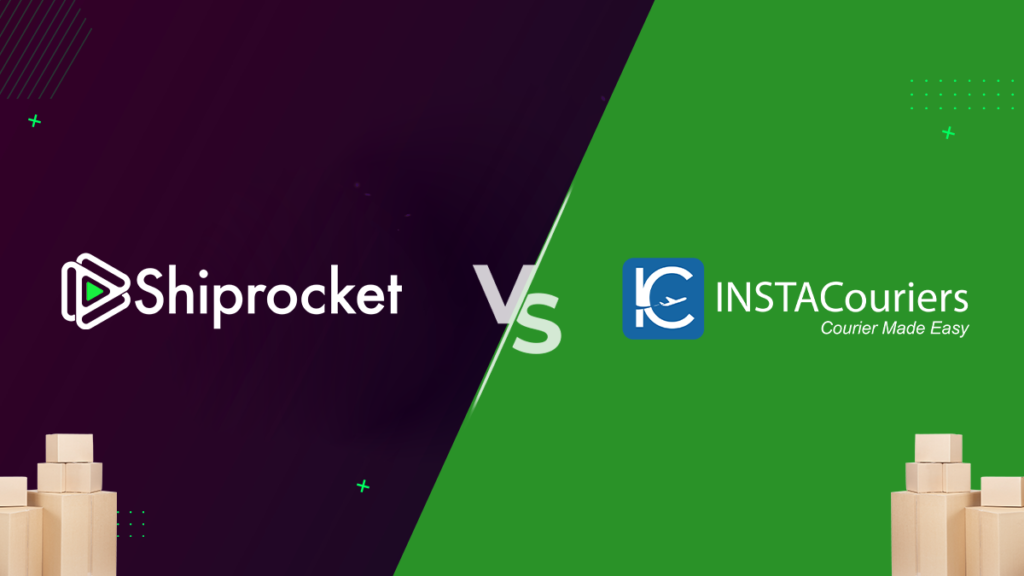 To determine which shipping company can meet your needs, you should first identify a service that allows access to your dashboard from any web portal so that you can schedule pickups and deliveries at your convenience.
The service should also use state-of-the-art technology that allows you to track your packages and receive immediate information on the status of delivery when needed. Shiprocket and Insta Courier provide both courier and shipping services and simplify the delivery process by providing several options for delivery like same-day delivery, international and emergency delivery service.
So, whether your customers are looking for same-day delivery or want to deliver items to other countries crossing the borders, these two companies are always ready to satisfy the needs.
Here is a brief comparison between these two companies – Shiprocket and Insta Courier to help you choose the best partner for your business.
Shiprocket vs Insta Courier
Platform Features
Why Choose Shiprocket As Your Next Courier Aggregator?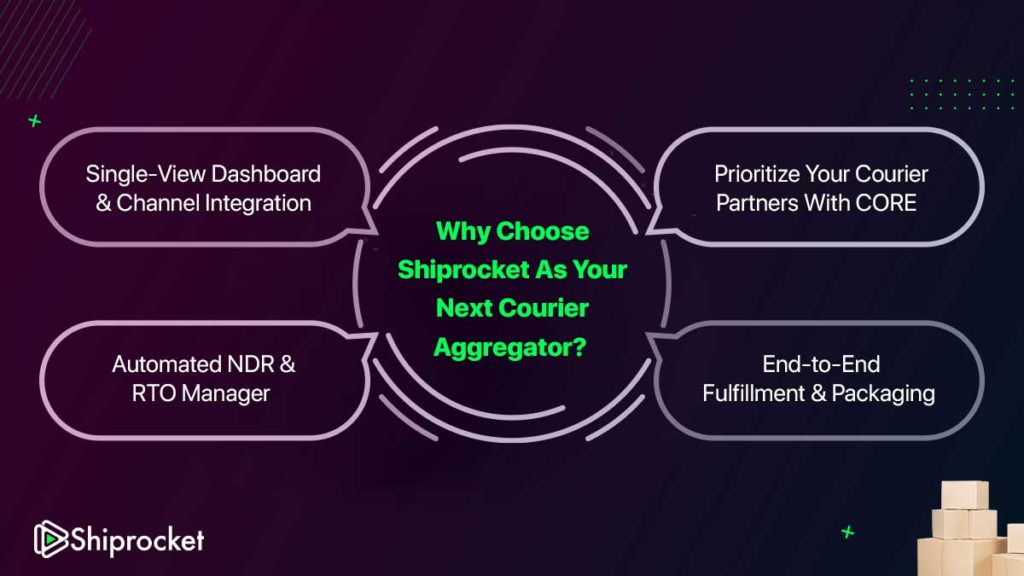 Single-View Dashboard & Channel Integration
Shiprocket shipping solution comes with an integrated dashboard where you can process all your incoming orders with no hassle. This dashboard comes with integrated shipping analytics so you can process orders faster from a single dashboard. It is also has a segregated dashboard to manage the weight reconciliation queries.
All you need is to sync your marketplace to the Shiprocket dashboard to import all your data from the website. You can also sync data from 12+ sales channels and marketplaces like Shopify, WooCommerce, Amazon, BigCommerce, PrestaShop, Unicommerce, Zoho Commerce, and more.
Prioritize Your Courier Partners With CORE
Shiprocket is partnered with over 17+ courier partners that you can choose with the help of a Courier Recommendation Engine (CORE). It is an AI-enabled tool, which recommends the best courier partner for each of your shipments by taking into account key metrics such as delivery time, freight rate, and customer satisfaction. Shiprocket also offers you courier service in several payment modes like air and surface shipping.
The courier partner you choose totally depends on your method of shipping and business requirements. You can also list and prioritize the couriers in your dashboard and sort them accordingly.

Automated NDR & RTO Manager
Shiprocket manages your undelivered orders and returns on a single-view dashboard. Not just manage your orders, also quickly process RTO requests and take action on it much faster. We ensure that the information about undelivered packages reaches you quickly and you can process NDR and RTO requests sooner.
We have an automated panel to reduce NDR processing time by 12 hours and reach out to buyers in real-time. You can also take the advantage of our AI/ML-based RTO prediction model ShipSense to identify non-deliverable orders.
End-to-End Fulfillment & Packaging
Fulfillment is also an integral part of the overall delivery process, you can also opt for Shiprocket eCommerce fulfillment wherein your products are delivered to our fulfillment centers and we take care of the entire fulfillment and shipping process. We offer next-day delivery to our customers by choosing a warehouse near to their location. All you need to do is talk to our fulfillment experts to process all your incoming orders and ship them 3X faster to your buyer.
We also offer packaging solutions and materials that you can choose from our website to order the best quality packaging material at the lowest rates.
Final Thoughts
Finding the right courier aggregator or shipping company is sometimes a time-consuming task. We hope this brief comparison of Shiprocket and Insta Courier will help you get more insight into their services, and you will be able to choose the most suitable one for your business.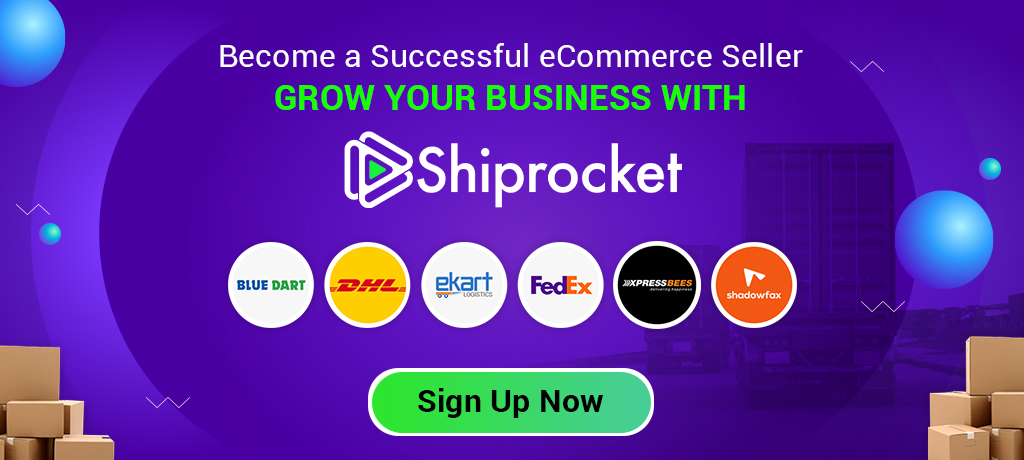 Calculate Your Shipping Costs Now