Textile Export From India In 2022: What It Looked Like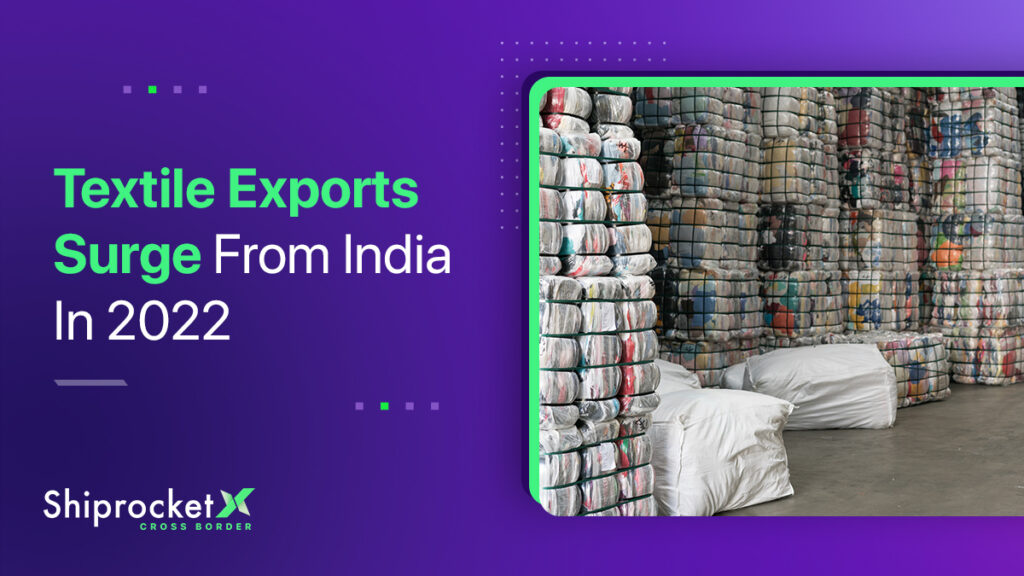 Did you know that the USA was the top destination for textile and apparel exports from India at a 27% market share in 2022?
The pandemic created a deceleration in almost all sectors of business in India, and the textile industry too, didn't get exempted from its adverse effects. Owing to the Atma Nirbhar Bharat or Make In India campaign, the export of Indian textiles saw a new light towards the end of 2021, December, following into FY 2022.
India's Apparel Exports Recorded An All-Time High Record In 2022
Apparel exports from India to foreign borders saw a jump of 49%, from $ 1001.8 million to $ 1500.9 million in June 2022. This jump was due to a category-wise surge in overall textile exports. Here's how
Cotton Textiles: Cotton apparel saw $17 billion of exports in May-June 2022, which was a 54% growth from the exports in the previous year.
Readymade Textiles: Of the total merchandise exports that happened in the months of April-June 2022, readymade textiles accounted for 3.8% of it.
Man Made Textiles: Accordingly, man-made textile exports saw exports amounting to USD 6.3 billion with a 14% share in the GDP.
Handicrafts: Handicrafts exports were at $29 billion as compared to $21 billion in FY 2021.
Countries India Exported Textiles To In 2022
India is the sixth largest exporter of textiles in the world, this category contributes to almost 12% of the total exports of the nation. The best part, the sector is a source of employment for 35 million people in the country, especially women.
The USA: India – USA trade saw a 40% increase in exports in 2022, amongst which textile exports amounted to 27%.
Bangladesh: India exported 12% of its total textile and apparel exports to Bangladesh in 2022.
European Union (EU): The European Union (EU) received 18% of India's apparel exports into their borders between May and June of 2022.
UAE: The Gulf country stood fourth in exports of textiles from India in 2022, with 6% of total apparel exports being imported into the country.

How To Start Textile Exports From India?
With the continuous surge in the export sales of textiles during the financial year of 2022, there is little left to doubt if you should be taking your textile business global or not.
Here is what you can do to ensure your business is a part of the total apparel exports leaving the country:
Choose Your Desired Product Niche
Textiles itself is a huge range of products, which includes categories such as ready-made, man-made, handicraft, cotton, and wool, or an age/gender type of clothing, such as men's, women's, and children's.
Confirm On A Business Model
You can choose either of the two here to initiate your business into global borders – become a manufacturer yourself, or partner with a textile organization to export their line.
Apply For Import Export Code
IEC, or Import Export Code, is a mandatory requirement for getting into exports that can be obtained from the Directorate General of Foreign Trade (DGFT).
Partner With A Reliable Logistics Solution
A reliable shipping partner is a prime necessity for brands to both effectively and efficiently grow their business into new markets across the world, and this stands more for ever-growing categories in demand such as textiles.
Simplified international logistics solutions like Shiprocket X help you deliver your textile products with security cover in instances of product or quality damage while in transit, with instant updates of every step of the product's overseas delivery directly into your phones.
The Best Time For Textiles Exports Is NOW
The country has around 3400 textile mills, with a larger raw material base and manufacturing strength than any other nation in the world. India solely accounts for 3% of the world's textile production in the entire world. With the numbers in exports making a mark in the global trade sector, this would perhaps be the best time to start taking up the international apparel orders flowing in!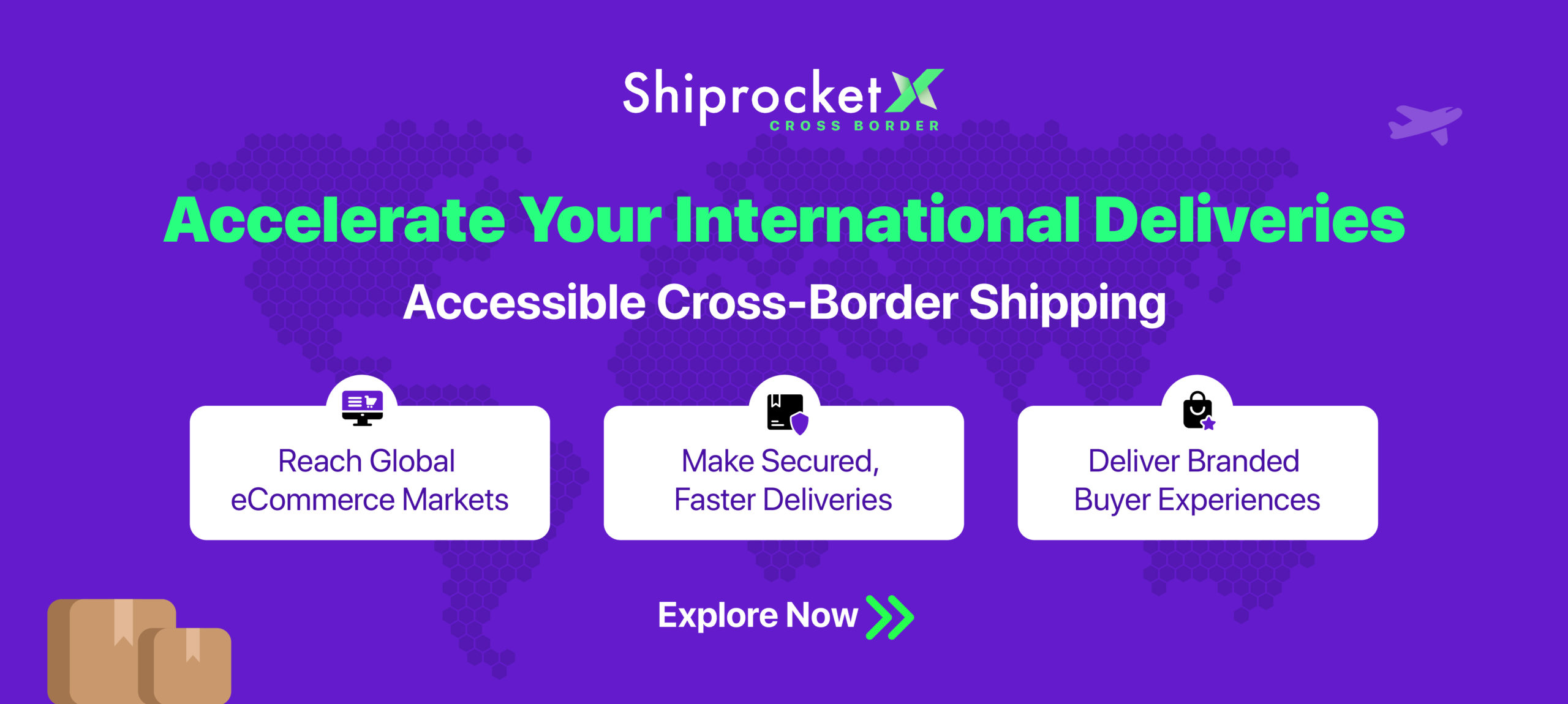 Calculate Your Shipping Costs Now