Top 6 benefits of cycle counting vs. annual inventory counts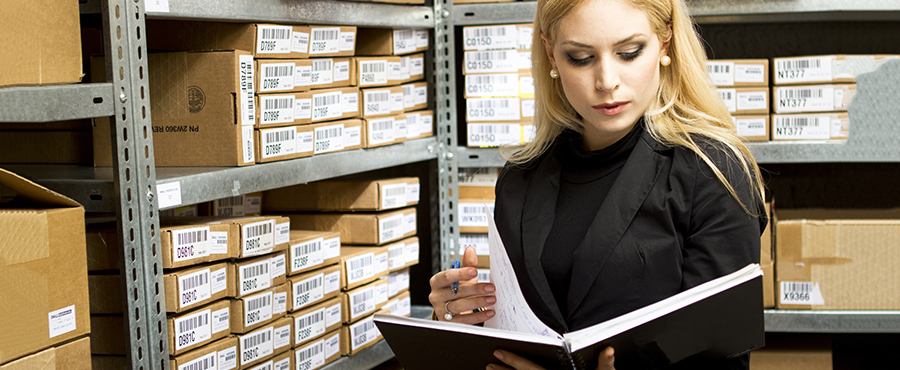 The key aim of almost every manufacturing and distribution company is to completely eliminate the very need for physical counting and rather depend on the cycle counting so as to keep the numbers of inventory up to date. Inventory counting tools, inventory management as well as the inventory software like the barcode scanners, can definitely help the companies achieve this goal. Of course, this does not eliminate the very need for inventory counting however, there are devices that make it easy for the companies to keep a check on the inventory of everyday basis. When the data of inventory is updated on regular basis, you'll never have the need to carry out lengthy physical counts.
What is cycle counting?
Cycle counting is an ongoing process that involves validation of the accuracy of the inventory in the company's accounting system or the ERP by regularly counting a certain portion of the inventory. The cycle can either be – daily or weekly, depending on your preferences.  So, with cycle counting, every item of your inventory is counted multiple times in a year.
6 Benefits of Cycle Counting over Annual Inventory Counts
Cycle counting offers several benefits. Let's take a look at some of the benefits of cycle counting over annual inventory counts.
Reduced Disruption in operations
Every company that performs cycle counts on regular basis doesn't need to shut down to perform the physical counts. It can obviously be too expensive to shut down your company for a day or two. So, when you are constantly cycle counting you'll never have to shut down.   
Reduced errors
With cycle counting, the time period between the counts is reduced. As a result of this, the amount of time period of an error is also reduced substantially. If by any chance, the inventory is not accounted correctly, it is easier to catch the error by way of the cycle counting.
More confident buying decisions
In the cycle counting method, the inventory counts are done regularly. With this continuous assessment, you are able to better focus on the subset of the inventory. As a result of this, the buying decision you take is much more targeted and informed. Hence, cycle counting avoids stock outs way ahead of time and thus creates a better report for the buyers in your team.  
Saves time and resources
Annual inventory counts can be one messy process. It may need a lot of time to check the inventory counts. Moreover, if there is any possible discrepancy, finding the error just becomes a lengthy and time-consuming process. To avoid wastage of time and resources, cycle counting can be helpful.
Improved customer service
When you have well-maintained records, you know where your products are and how many products you have in stock. So, when the customers make an order, facilitating a quick delivery can be easy. When customers get an early delivery, they'll naturally be more satisfied.
Sales increases
Your happy and satisfied customers are much more likely to recommend you to others. So, this can indirectly lead to a rise in the sales.  
Implementing your cycle counting program
Hopefully, the above-listed benefits of the cycle counting program have convinced you enough to include it in your company. It is time, you get over the annual inventory counts and bring to use the cycle inventory program so as to ensure optimal inventory management. Here are some tips that you need to keep in mind so as to develop your cycle counting plans.
For the cycle counting plan to prove worthwhile, it must be made a part of your daily or weekly routine. A lot of companies who do include cycle counting program fail because they make a mistake of not counting their inventory often enough. Those who rely on the sporadic cycle counts receive only sporadic results. Thus, you can benefit only if you count your inventory on regular basis – daily or weekly.
Next, you must create a schedule for your cycle counts. Each company is different thus the schedule that works best for you must be adopted. We, however, recommend a 13-week cycle counting calendar. This would mean that every item in your warehouse is counted at least once during this cycle of 13 weeks.
Third, plan and prepare well before you begin counting. Preparation is a valuable asset to assure a successful physical count. The same is also important for cycle counting. Do ensure that your warehouse is well organized and you have a proper plan in place for authentic inventory counting process.  
Final Say
Hopefully, the stated benefits of the cycle counting over the annual inventory counts will definitely nudge you to prefer the former. If you have noticed, any other benefit of cycle counting over annual inventory counts, do tell us about it in the comment box below.