Top Ways To Manage The Risks Of Overseas Shipping Damage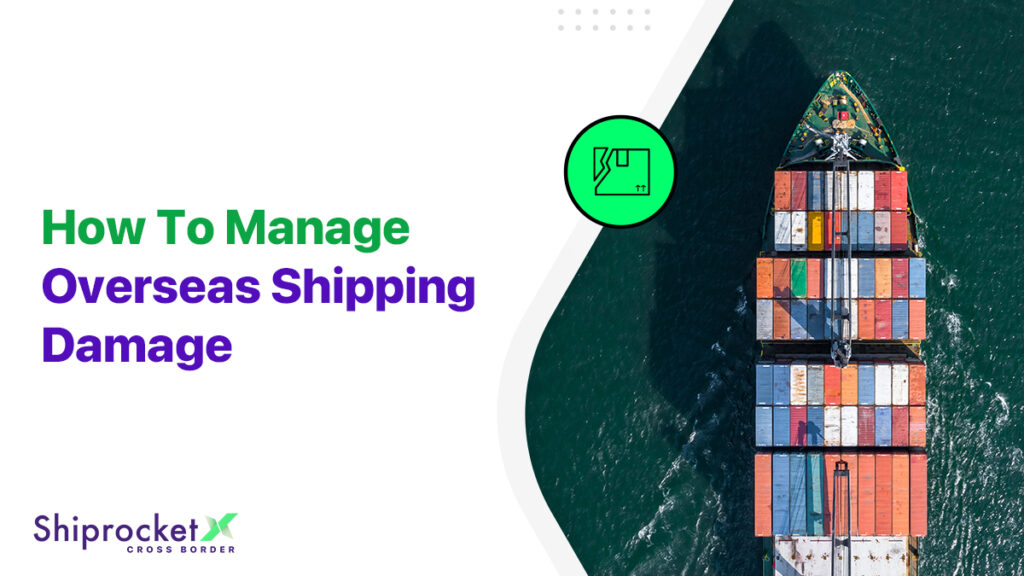 'An ounce of prevention is better than a pound of cure'.
With your goods always at risk in transit, it's always better to be in sync with the saying above if you are a business doing international trade. Not only is there always a probability of your shipments getting delayed, at times they may get damaged or, worse, get lost during transportation. As a business owner, it is always important to look for ways to mitigate the risk of damaged goods.
When Is Your Shipment At Risk?
The larger the shipment, the higher the risk of transporting it across borders. Natural forces such as weather conditions or collisions are the primary cause of damage in international shipments, followed by documentation failures, theft, counterfeiting, political unrest, mechanical issues and labor disputes. Depending on the cause of damage or loss of the shipment, there are different types of risks involved for overseas shipping.
Types Of Risks For International Cargo Transportation
1.Total Shipment Loss: This usually occurs when there is total damage to the cargo or a theft while in the freight forwarding company's custody.
2.Damage of Shipment: When in freight forwarder's custody, there might be partial damage to shipments due to improper/incorrect packaging or handling of cargo.
3.Rerouted Shipment: This usually happens when the documentation submitted to the carrier is not correct, resulting in the shipment landing in an entirely different country.
4.Shipment Abandonment: If a cargo is rejected or canceled, or the consignee refuses to accept it due to lack of funds, it results in cargo loss.
5.Incorrect Shipment Release: If your freight forwarder releases the shipment to the incorrect consignee party, this also results in cargo loss.
6.Delay due to improper documentation: At times, your freight forwarding company submits incorrect documentation to the carrier, or incorrect cargo declarations are filed with customs, it results in delay of receipt of shipment.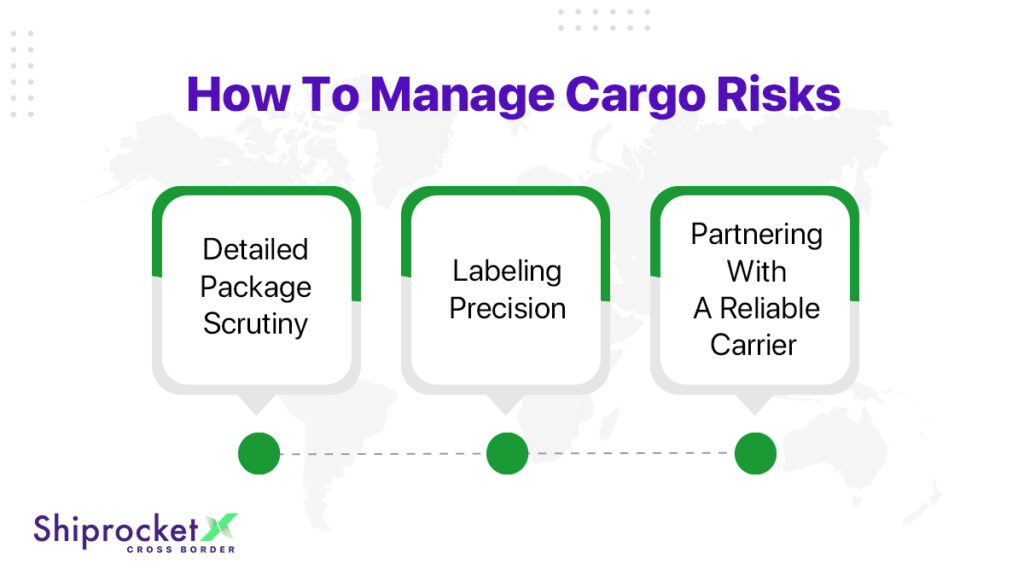 How To Manage Cargo Risks?
An efficient management of damage, loss and claims of shipments is a vital component of a cross-border integrated logistics system. Risk mitigation is a two-way process — both from the supplier's end and the transportation provider's end, and only works effectively if the process of packaging, shipping, and receiving is streamlined between the two.
Detailed Package Scrutiny
The first step to secure your shipment is stellar packaging. The package should not have any punctures, tears, rips, or corner damage. The containers should have all their flaps intact, and must be enclosed with a tape of strong adhesive – for example, water-activated paper tape and pressure-sensitive plastic, not less than two inches.
Additionally, the shipment should always be incorporated in containers suitable for its content and not exceed the container's maximum gross weight capacity. In fragile type goods, there must be ample space between each other and the corners of the container. Use of adequate cushioning materials (dunnage) adds an extra layer of protection to your shipment.
Labeling Precision
While packaging plays the part of preventing damage to your goods, labeling is crucial for eliminating shipment loss during transit. For precise delivery and receipt of shipment, the package should be labeled appropriately and accurately. Older labels should be removed or covered completely so that it doesn't trick the parties involved. While labeling a package, the labels should be stuck only on the top front of the box. To avoid confusion, only one address must be used on the label, and a second document containing the address information should be kept inside the container for backup purposes.

Partnering With A Reliable Carrier
The aftermath of a shipment damage needs adequate planning to mitigate the magnitude of loss. The best pathway to it is to choose a reliable carrier partner for all their overseas shipping needs. A reputable carrier partner has substantial shipping insurance in place for instances in the likelihood their clients might suffer losses. This includes losses incurred in the entire shipment journey, from loading the package at the freight facility to unloading it in the consignee's hands.
International logistic partners such as Shiprocket X allows you to secure your shipments based on your package value. You can claim for damage on shipped goods and get it reimbursed in case the package is damaged or stolen. Opt for protection on all individual or bulk shipments with valid pick-up and in-transit scans up to ₹5000. Most of the insurance pricing includes the commercial invoice value and other prepaid charges such as the freight charge, customs clearance or duties. For any sort of additional protection charges, it is levied on the invoice value.
Be it electronics, medicines, fashion apparels, beauty products, grocery items, or educational goods, one can now claim insurance on anything shipped across the borders, irrespective of how the shipment got damaged — improper load packing, poor arrangement, poor container accomplishment, or inadequate fastening.
Conclusion: Prepare, Plan And Claim
Products are mostly shipped via water freight for international orders than any other shipping modes. Perfumes and hair colors, which are banned for shipping by air freight in most countries, are hence shipped via road or waterways. Did you know that at the beginning of 2022, ships on the Asia-North America shipping route had a combined capacity of 5.4 million TEUs, which was 31% more than that in the beginning of 2021? With increase in water freight, the need to insure your shipments is of top priority.
Loss of goods, damage or shipment theft can pull down your competitive advantage in business if you do not have sufficient safeguards in place. In that context, not every loss or damage to goods should be mitigated via insurance. Conscious selection of carrier partners and consignees, and appropriate packaging processes will help reduce the number of avoidable losses otherwise incurred during the journey from pickup, during transit, to the delivery destination.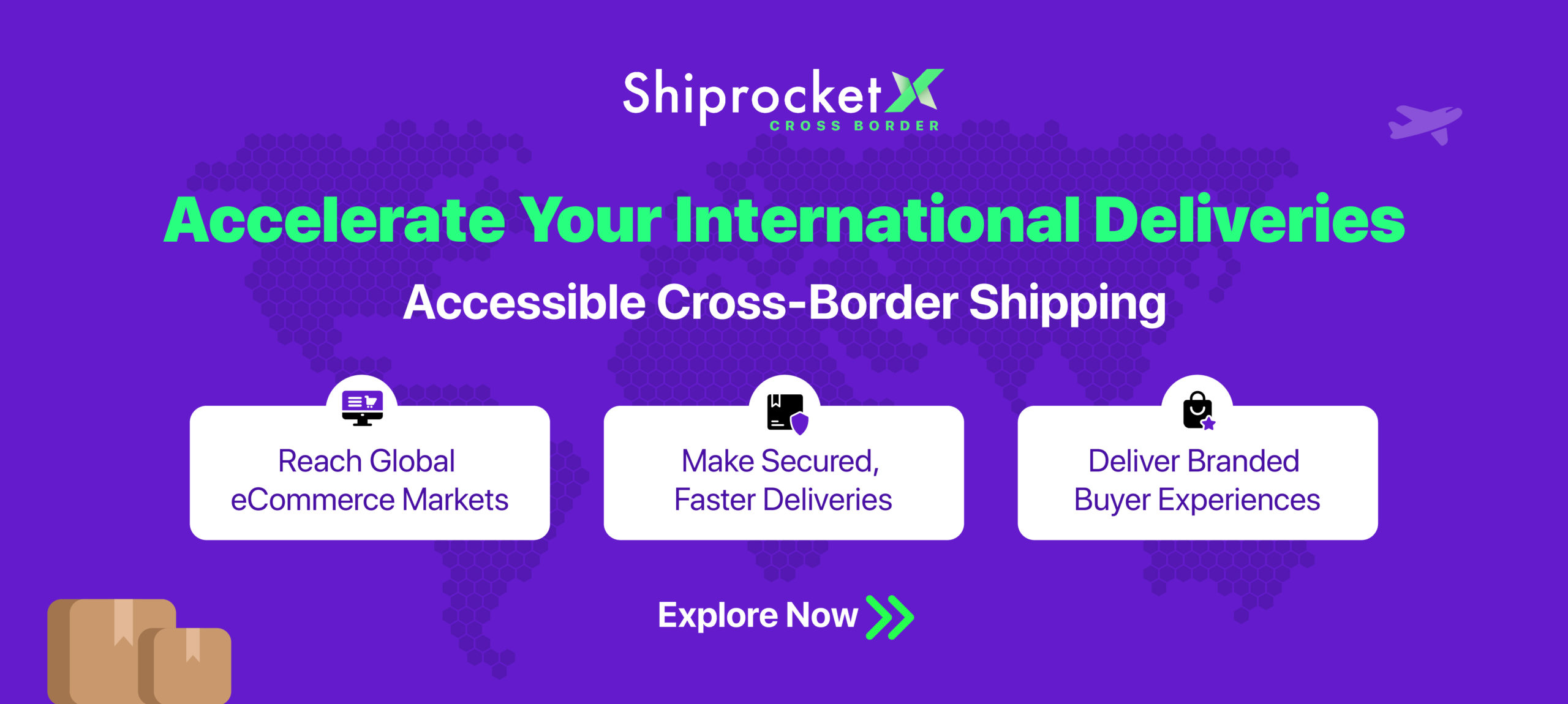 Calculate Your Shipping Costs Now