Women Entrepreneurs Shaping The Future of India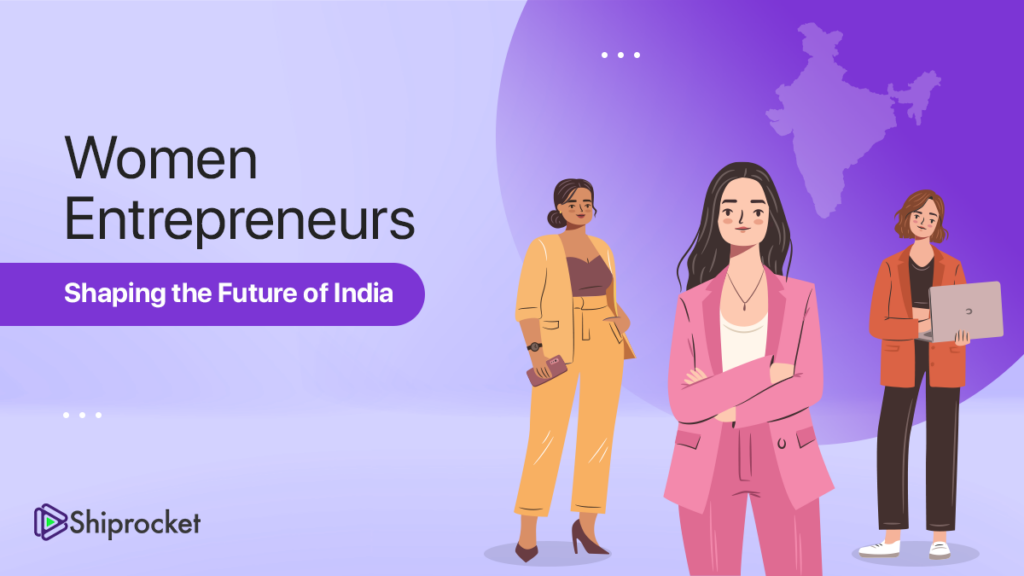 Introduction
Women entrepreneurs and their increasing presence in India have significantly influenced the social and economic demographics of the country. The participation of women in the labour force has helped millions of families to pull out of poverty and has led to job creation. Women are well known for their leadership skills and hence dominate in new-age industries such as electronic manufacturing, where more than 50% of the employees are women because of their high-precision work and better productivity levels. This attitude towards work and commendable business skills have also emphasised the importance of women in the modern workforce.
Role of Women in India's Economy
In India, 20.37% of women are MSME owners which accounts for 23.3% of the labour force. They are considered to be the backbone of the economy. According to McKinsey Global, India can potentially add US$ 700 billion to the global GDP by increasing women's participation in the labour force. The percentage of women working in the manufacturing and agriculture sector is higher than that of men. These sectors are usually credited with helping families come out of poverty and contributing to higher household income. Moreover, literacy rates among women grew by 8.8% in FY21, which further highlights the bright prospects of the country.
Women-led Business Impact
Women-led businesses provide a great impetus to the economy. India has 432 million working-age women and 13.5 –15.7 million women-owned businesses that provide direct employment to 22–27 million people. In addition, a number of businesses are being controlled by women. Indian women are independent and have a strong motivation to start their own businesses. According to Boston Consulting Group, start-ups founded or co-founded by women generate 10% more cumulative revenue over a five-year period. These start-ups have a more inclusive work culture and employ 3x more women than men. Moreover, women-led businesses are estimated to grow 90% in the next five years.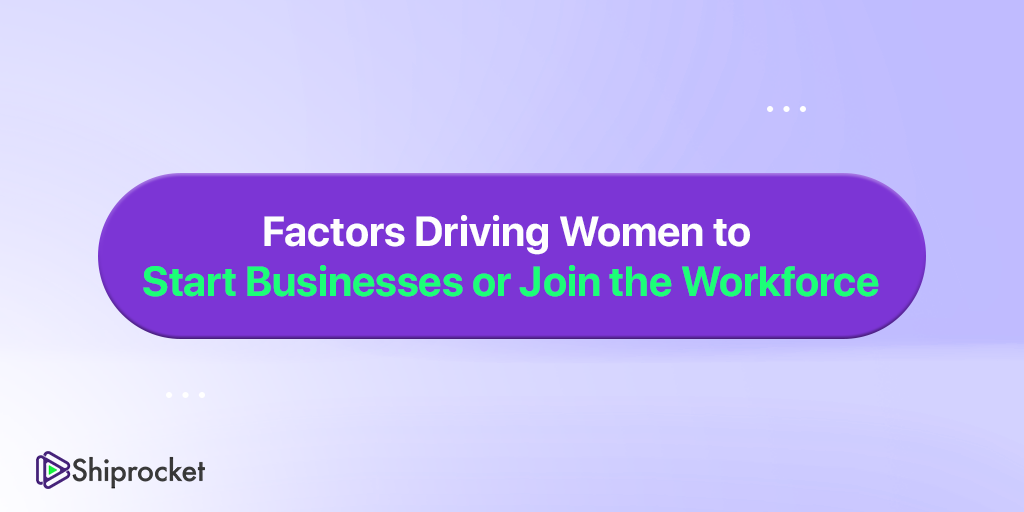 Factors Driving Women to Start Businesses or Join the Workforce
Women entrepreneurs are empowering 50% of India's start-up ecosystem, driven by:
Recognition: Recognition in the form of admiration, regard, esteem and renown motivates women entrepreneurs. According to a survey by Bain & Company, more than 45% of Indian women in rural areas were driven to start a business for gaining recognition.
Results: Women-led start-ups provide 35% higher ROI compared to those led by men. This ability to generate more returns encourages women to start their own businesses.
Fulfilling unmet needs: The inherent need in women to provide for the family is a key factor. As they make 85% of purchase decisions, the need to provide a better lifestyle motivates women.
Education: India ranks among the top worldwide for producing female graduates in the science, technology, engineering and mathematics (STEM) industry, with as many as 40% of women graduating from this field. Indian women are game-changers in the fields of science and technology.
Women-run Businesses Operate Efficiently
Businesses that have women at the helm are considered to run very efficiently, and some of the compelling reasons to invest in a such a business are:
Higher return potential: Businesses led by women require less investment but generate higher net revenue. For every dollar invested, women-led start-ups provide 78 cents return compared to 31 cents by men-led start-ups.
Multi-tasking: Women are great multi-taskers as the majority of them juggle multiple things at once. These women could prove highly valuable in generating various income streams and helping to nurture start-ups. As per a survey conducted by psychologists at the University of Hertfordshire, When women and men were given two tasks at the same time, women slowed by 61%, whereas men slowed by 77%.
High-risk appetite: Women entrepreneurs are known to take more risks, as per a survey taken by KPMG 43% of women are willing to take more risks. Moreover, women are found to be better than men at envisioning opportunities.
Adaptability and higher EQ: Women have a dynamic ability to adapt. A survey conducted by Bain & Company, Google and AWE Foundation of 350 women solopreneurs and small company owners in urban India found that companies run by women founders were resilient and fast to adapt. The results also showed that women also had a higher emotional quotient (EQ).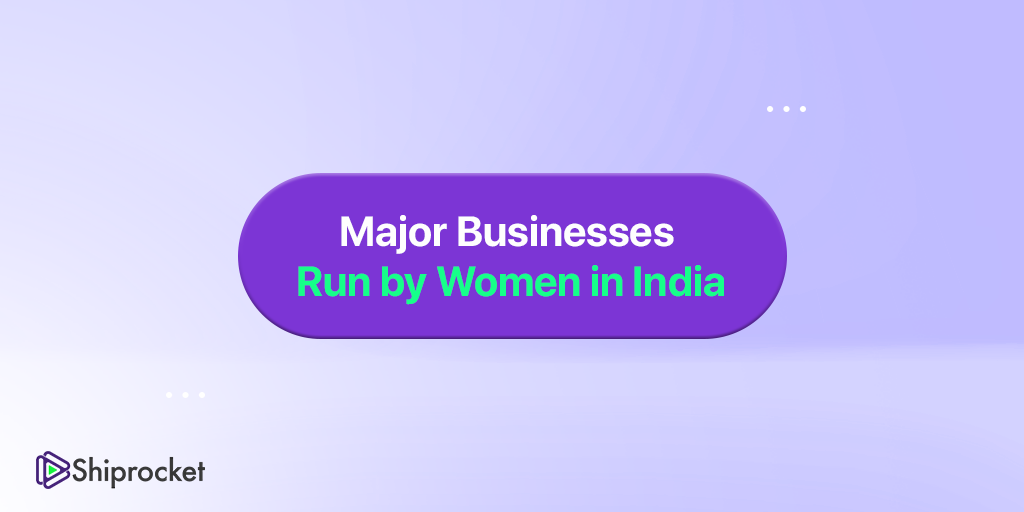 Major Businesses Run by Women in India
In India, 45% of the start-ups are run by women, of which over 50,000 are recognised by the government. The country witnessed the most women-led start-ups turning into unicorns in 2021. Major start-ups run by women are listed below.
Government Initiatives to Encourage Women Participation
The Indian government has increased the budget for Women and Child Development by 14% in 2021. It has set aside over Rs. 30,000 crores (US$ 3.97 billion) in FY21. This budgetary allocation also includes various development schemes as listed below.
Bharatiya Mahila Bank Business Loan
This type of business loan was set up in 2017 to help women access cheap loans and dream big despite their lack of resources. The scheme provides loans of over Rs. 20 crores (US$ 2.46 million) for women entrepreneurs. A collateral-free loan can also be availed of for loans worth less than Rs. 1 crore (US$ 0.13 million).
This scheme was launched for women entrepreneurs looking to start their business in certain sectors such as agriculture, retail and manufacturing. The scheme provides loans at an interest rate that is 0.25% below the base rate. The maximum loan application is Rs. 20 lakhs (US$ 26,468).
This scheme is for women with an annual income of Rs. 1.5 lakh (US$ 1,985). It provides loans of up to Rs. 3 lakh (US$ 3,890) for women wanting to start a business but have no capital.
Women Entrepreneurship Platform
This is a flagship platform started by NITI Aayog to promote women entrepreneurship. The platform hosts various workshops and educational events to motivate women to start their own business.
Pradhan Mantri Mudra Yojana
Even though the scheme was started to help anyone looking to set up a micro/small enterprise get an institutional credit of up to Rs. 10 lakhs (US$ 13,240), it was mostly availed of by women.
Conclusion
India was a country where a woman even owning a bank account was considered a major benchmark. However, it currently has over 15.7 million women-owned enterprises, with women leading the start-up ecosystem. This drastic transformation clearly underlines the potential of Indian women and their determination. In the coming decades, India is set to witness a major shift, with women dominating the workforce as well as shaping and enhancing the future of the country. It is estimated that over 30 million more women-owned businesses are expected to provide 150–170 million jobs by 2030. This could be a game-changer and help the economic outlook look brighter than ever.
Calculate Your Shipping Costs Now