The Primary Advantages of Multichannel Selling
When you start your eCommerce journey, you usually begin selling from one platform. This could either be a website, a marketplace like Amazon, Flipkart, etc., or a social media platform like Facebook, WhatsApp, Instagram, etc.
But as your business grows, your audience doesn't need to always come to your website or marketplace; sometimes, you need to go to where your audience is.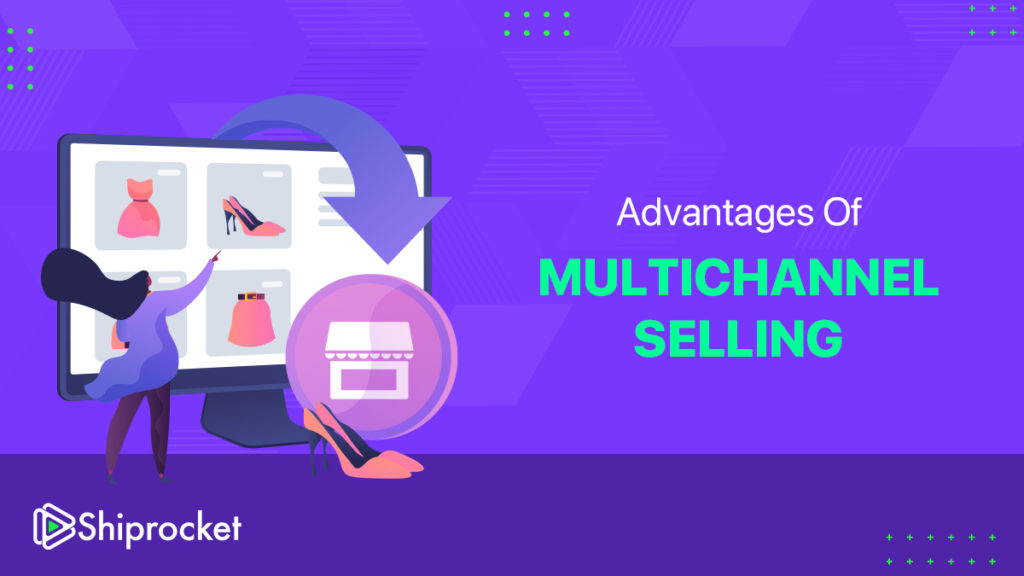 This is where the concept of multichannel selling comes into play. It resonates with the idea of selling on different platforms so that you can improve your sales.
It is very similar to omnichannel selling, where you provide a single uniform experience to your customer.
Let's look at what multichannel selling is and what its advantages are for sellers and customers.
What is Multichannel Selling?
Multi-channel selling refers to the process of selling on multiple e-commerce and retail platforms simultaneously.
This means that you can have your shop on your website, sell on Amazon, stock your products in a nearby supermarket, and have your store on social media channels like Instagram.
Multichannel selling can be a boon for both sellers and customers as it impacts the overall experience positively offline. Let's have a look at how it can be beneficial for both.
How is Multichannel Selling a Boon for Sellers?
Offline and Online Sales
For sellers who sell offline and online, multichannel selling can be a very unifying experience as it can help them increase sales and reach multiple consumer segments at once. Selling on offline and online channels simultaneously can help you connect to a wide variety of people. You can also provide them a singular experience on both online and offline channels.
Uniform Experience Across Platforms
The next advantage of multi-channel selling for sellers is the consistent experience across platforms. For example, if a customer started their journey in your retail store and couldn't find a product there, they can always look at your website to order from there. For example, whenever we go to an Adidas store, they always have an option that says that we can shop online if we do not find a product in their retail store because it is not physically possible to stock the entire inventory there. Even stores like H&M have now come up with their online app to ensure that you can continue your purchase online.
Grow Customer Base
The purchase dynamics of individuals are very different. While some prefer shopping online, some do not trust the process of shopping online. Many only shops from retail stores, and some make impulse purchases on channels like social media. When you strategically place your products in different channels, there is a higher chance of a conversion.
Improve Customer Perception
When you are present on significant platforms, your customers feel that you can be approachable and forward-thinking. It also instills the idea that you are responsive to your customer's needs and purchasing habits.
How is Multichannel Selling Beneficial for Customers?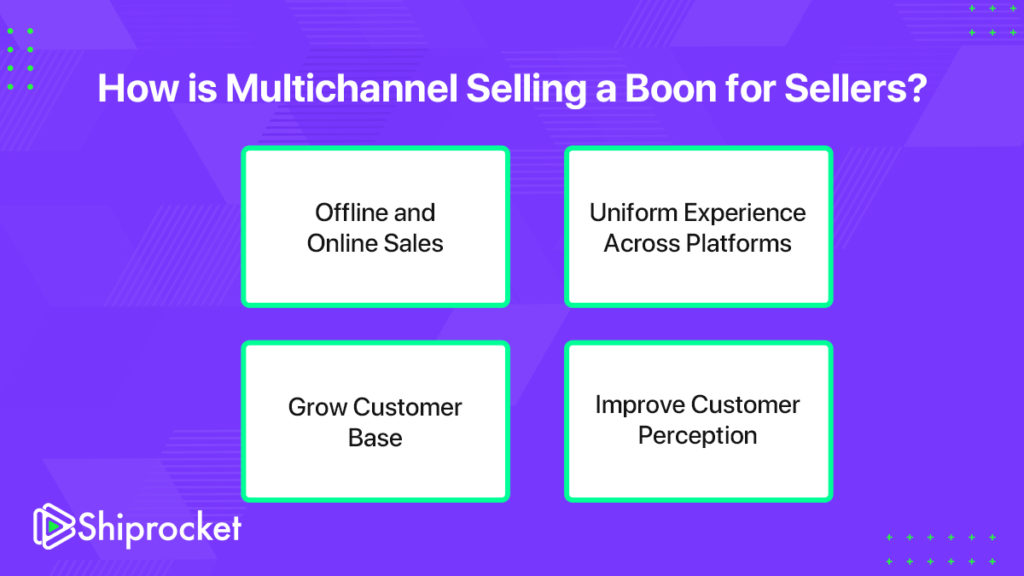 Personalized Shopping Experience
Multichannel selling gives the customer a chance to carry forward their purchase from where they left. This gives them the experience of personalized shopping rather than isolated shopping.
Try Before You Buy
The next advantage of multichannel selling is to try before you buy. This is a very recent concept introduced in India, and even online stores are following it now. For example, if a customer purchases a product online and wants to try it before buying, they can go to the offline store and pick up the final product. This saves them time, energy and also makes the online shopping process slightly easier for them.
Multi-Channel Engagement
Customers today or active on several channels. They are not necessarily looking for just one place to shop. They want to be flexible and like to engage with multiple channels during a single purchase. This concept of buying online and picking up is in-store has only become popular because of its flexibility.
Final Thoughts
Multichannel selling can be a real boon for businesses as it helps them expand their arms into different channels and reach customers they would never reach if they sold on one platform.
Calculate Your Shipping Costs Now