How You Can Attract Audience With Good Amazon Coupons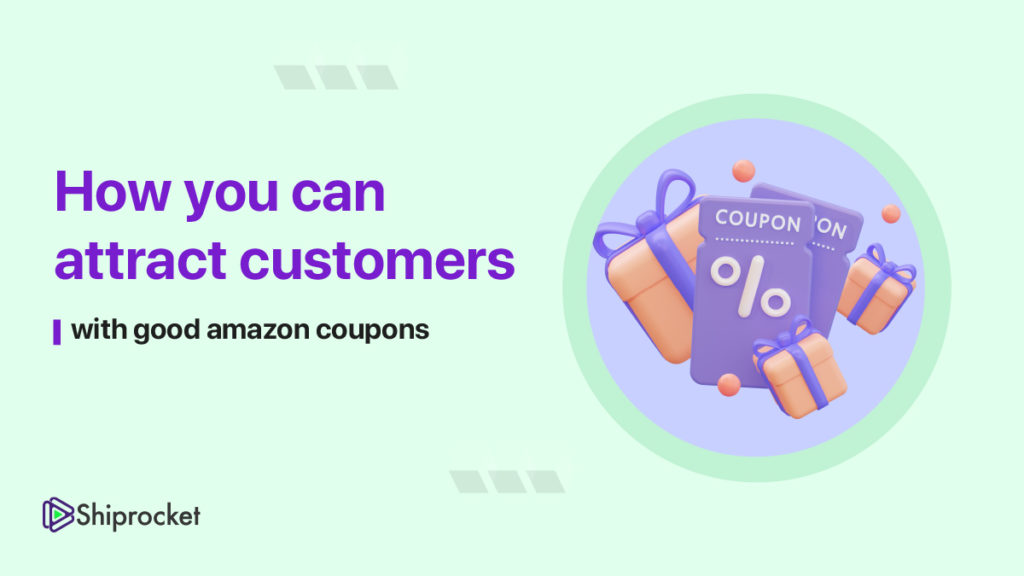 Introduction:
Consumers are discount-loving creatures who will go to tremendous lengths to get a fantastic deal or save a few rupees on their internet purchases. That's why, especially on Amazon, special deals and promotions are such an essential method for sellers to boost sales.
In addition to markdowns, employing Amazon promo codes or discounts is a terrific method to increase sales and attract more people to your Amazon business. They not only save your customers a little money, but they can also enhance your store's overall ranking on the site if applied correctly.
What Are Amazon Coupons:
Like the newspaper coupons you used to get in the mail, Amazon Coupons allow customers to save a specified cash amount or a percentage of the price of a product. When Amazon Coupons are enabled on a product, they appear as a button beneath its listed price. Customers can click on a coupon to redeem it. Coupons from the best-performing sellers appear categorically on Amazon's main coupons page, where users may "clip" and bookmark the discounts that are most enticing to them, in addition to being redeemable immediately on an item listing. Amazon coupons have the distinct advantage of being searchable on the platform. While promo codes remain static on product pages, Amazon coupons can be found, displayed in the price box, inside a customer's cart, and on the coupon page, bringing additional traffic to your listing. Another benefit of Amazon discounts is that they operate on a set budget, so you don't have to worry about selling all of your stock at a discount. Coupons can be listed with a fixed amount or a percentage off.
Why Use Amazon Coupons?
Paying for coupons on Amazon is practically the same as paying for product advertising because it raises the chances of a customer purchasing something from your store. The more customers who use your coupons, the more sales you'll make, the better you'll rank on Amazon, resulting in even more sales. Consider it a new method to improve your listings.
If you want to increase Amazon traffic to your listings (and who doesn't?) and make use of the traffic that already exists on the site, Amazon discounts are a terrific way to do so while also increasing your conversion rate.
How Can You Create A Coupon?
To enable coupons on individual listings, go to Amazon Seller Central, choose the Advertising tab, and scroll down the dropdown menu until the term "Coupons" appears. You can then search for and add the SKUs or ASINs of the products to which coupons should be applied.
As an Amazon seller, you can provide two different sorts of coupons:
Customers can use coupons to get a specific cash amount off their purchase.
Customers can use coupons to get a certain percentage of their purchases.
Sellers are authorized to offer a discount on an item between 5-80% off its lowest price. Aside from that, coupons are quite adaptable: you can personalize each one by deciding how much you want to save, how much you want to spend, and when you want it to expire. Customers will see a button underneath the listed price of your goods once you've activated a coupon on your account, allowing them to claim the discount. That button will be green for Prime members. Non-Prime users will notice green text beneath the listing price directing them to a deal. Coupons will be emphasized with an orange ribbon for users who arrive at your page via the Amazon Coupons landing page.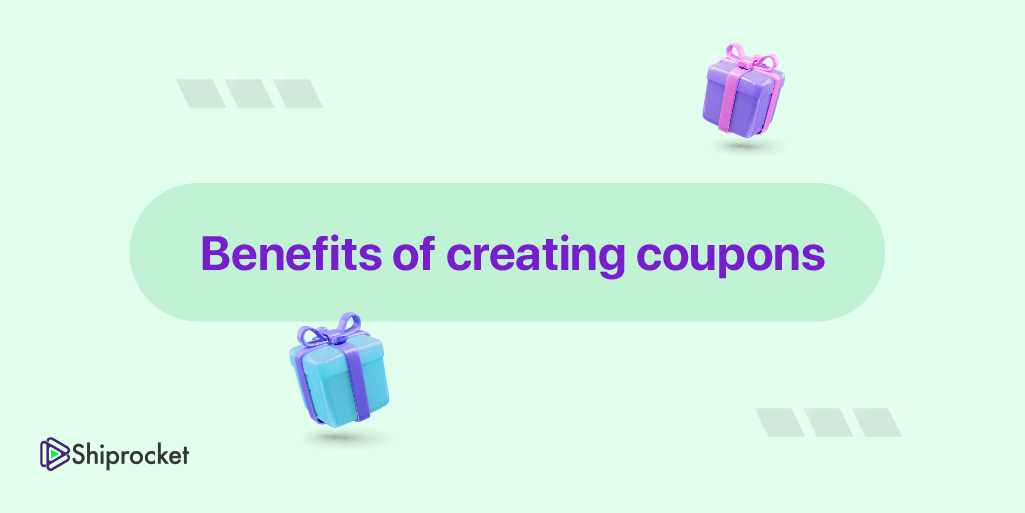 Benefits Of Creating Coupons:
Increase the visibility of your products – Customers will flock to your online store if you offer discounts, enhancing the visibility of your products. When crafting the description, make sure to advertise your offer correctly. Discounts should also be emphasized, and once the request is made, you may expect more significant visitors.
Increases your chances of making a sale on Amazon – Coupons improve the likelihood of drawing more clients to your products, resulting in increased sales. While shopping, every customer is on the lookout for special deals. Any promotional offer or voucher will naturally catch the attention of clients. As an Amazon seller, you can also generate coupons for your customers to improve the likelihood of additional sales.
How Can You Maximize Your Return On Coupons?
Because there are two different kinds of Amazon coupons—the cash discount and the cash coupon—you'll want to figure out which one maximizes the likelihood of a buyer claiming it.
The cash coupon is frequently the most enticing for customers, especially for items with lower discounts. It allows the customer to quickly see how much money they'll be saving without figuring a percentage off the item's price.
An enticing enough percentage-off discount, on the other hand, can drive a lot of purchases. All you have to do now is test the two to see which your customers prefer.
Options To Make Your Brand More Unique:
Amazon provides several options to help businesses stand out from their competitors. One of the simplest methods to communicate your message to your target audience is to use these tools.
Use a Coupon Badge on your product listing to display the percentage or amount that the coupon will save you. Add a Coupon Badge to your Amazon ad to let users know you have a discount. As a result of this More customers looking for the best offer will be attracted.
Don't affect the product's actual pricing. Provide a limited-time discount, but keep the price the same after the sale period has ended. Knowing that the special pricing is only available for a limited period will encourage shoppers to act quickly. It can also help you compete more aggressively at specific periods of the year – optimize earnings when you can but outperform your competition by asking a higher price when the situation demands it.
To get a competitive advantage, load coupons off-site. You can fill up your product information and add a discount code to enhance your sales on Amazon's affiliate sites. When Amazon notices that one of your items receives more traffic, it will rank it higher in the search results. Off-site vouchers will increase the visibility of your business across multiple channels. If you have your brand that you sell on Amazon and want to compete with larger companies in your industry by expanding visibility, this technique is ideal.
Conclusion:
Coupons and promos are an excellent method to help your business and items stand out among Amazon's competitors. Your business will flourish even in a crowded digital marketplace if you use discounts strategically. Using coupons/promotions, on the other hand, necessitates some thought and strategy. Coupons are noticeable, but they are expensive. On the other hand, promotions are free — but they are frequently hidden behind the fold. Maximize your profit margins by running offers that make the most sense for your brand, goals, and budget.
Calculate Your Shipping Costs Now