Importance of Website for B2B Wholesale eCommerce
B2B eCommerce has seen tremendous growth in recent years. The B2B eCommerce industry is so rapidly growing that it is set to disrupt and beat the development of B2C eCommerce. It is estimated that the B2B eCommerce industry will touch the $700 Billion mark by the year 2021.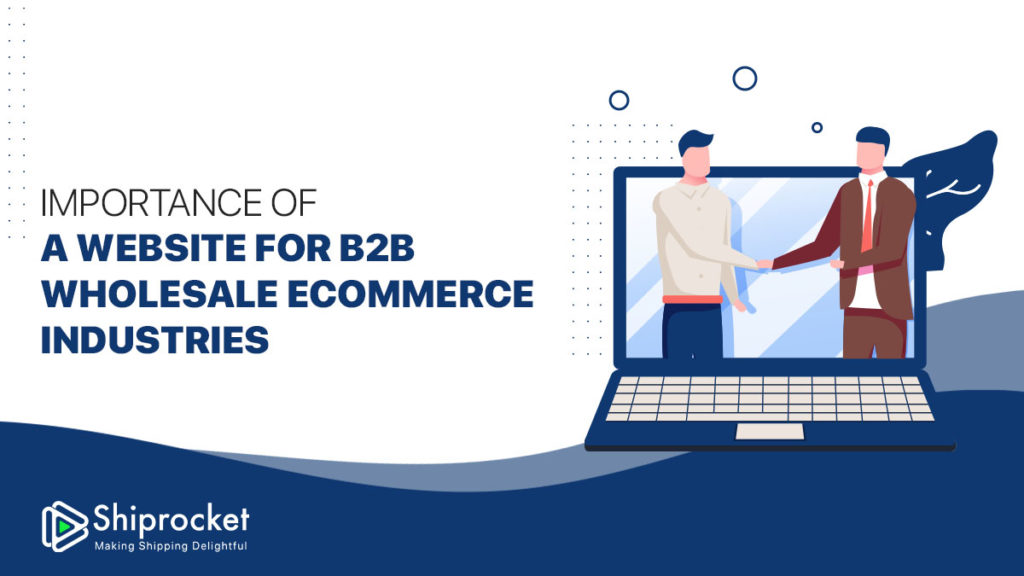 With the advent of digital marketing, the eCommerce industry has seen more and more companies shifting their attention towards B2B eCommerce solutions. Not only it brings transparency to the business, but it also brings ease.
Let's dive in and understand how a B2B eCommerce website will help the wholesale business owners and what benefits they can reap from their websites.
Maximize Your Audience Reach
For the last 20 years, B2B selling has been prevalent, but it was not made to reach the masses and targeted audience. However, with the advent of emerging technologies, websites are now being developed to acquire new customers and retain existing customers. This rise in B2B eCommerce opens doors for sellers to reach their targeted buyers anytime and anywhere. It also provides access to geographical demographics, product catalogs, and so on, thus making B2B selling easier.
Having an online presence in your catalog will make you reach many customers who have shifted their base online. The B2B sellers and wholesale companies need to leverage the power of SEO to promote their offerings effectively to their probable customers.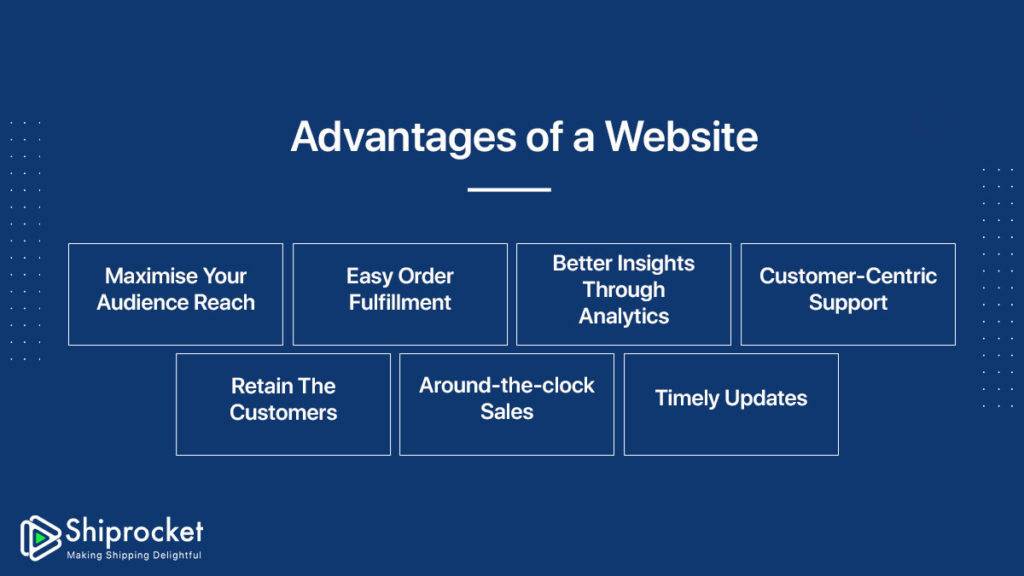 Easy Order Fulfillment
B2B sellers are offered an opportunity to fast-track their order fulfillment process. The modern eCommerce cloud-based platform helps in providing complete logistics solutions. The cloud-based platforms that are available today have built-in order management systems. These management systems are capable of treating a supply chain as an ecosystem. This helps the suppliers in creating an automated process that handles everything from receiving orders to customer feedback.
The cloud-based management systems can also be integrated with the software to handle the catalogs, reduce errors in order placement and improve inventory tracking. Thanks to these cloud-based management systems, B2B sellers can now offer timely services and quick and accurate delivery to their customers.
Better Insights Through Analytics
There is much software that can be combined with the website and get comprehensive analytics regarding their business. The analytics regarding the website about bottlenecks, traffic, customer reach, and more can help make better decision-making. Enhanced analytics means a more significant impact on profitability, higher revenue, and ultimately more market valuation.
Softwares such as VisiStats, ClickTale, and Google Analytics can be used to track the business's analytics. This software can be used for various purposes such as to gather information about the customers, identify the pages they visited, items they have been searching for, and more. This, in turn, will help you build a more customer-centric business.
Customer-Centric Support
By offering a delightful after-sales experience to the customers, B2B sellers get an opportunity to enhance their revenues and upscale their business. B2B seller websites offer the customers an insight into the self-service portals that include information regarding shipping, handling, descriptions of the product(s), order history, delivery information, and customer reviews. B2B website owners can personalize content as per the customer's needs, gain access to the customers' transactions and preferences, and offer personalized offers, discounts, support, and more.
Providing rich content, interactive website, intuitive design, and seamless functionality will ensure that the customers are provided with a remarkable experience, and they visit the website again and again.
Retain The Customers
Every business focuses on two things primarily; retaining the existing customers and attracting new customers. It is also essential to maintain revenue generation from new and repeat customers to reach the sales goals and retain the business's growth. B2B businesses should create customer profiles based on Customer Lifetime Value and Net Promoter Score, also known as CLV and NPV, respectively. Keeping track of repeat purchases and customer activity will ensure that you can keep track of the customer's requirements and areas of problems. Addressing these areas can reduce the churn rate, increase sales, and generate revenues. To retain the existing customers, B2B sellers can offer subscription-like services to their customers.
Around-the-Clock Sales
Having a B2B website will ensure that your business can engage with customers and sell your products around the clock. Being online will expose the website to attract new customers and help the existing customers repeat their purchases. With the right website, your small local business can become international in no time. With the right content, interactive website, easy-to-use functionality, your website will attract many customers. An integrated cloud-based management system will take care of the orders that come on the website during off-hours.
A website will increase your scalability and prevent you from missing out on international queries. A B2B website will provide the customers with a single location for your content, products, services, and 'contact' info.
Timely Updates
Without a website, the wholesale companies' customers miss out on the updates regarding the services, products, and content. In 2020, the customers did not have the time to call up companies or email them to inquire about their products and services. The website will ensure that the customers, existing, new, and potential are aware of promotions, new products, updated services, and more. B2B sellers can choose which content to show on their website and when. This means that customers will never miss anything.
Final Thoughts
Investing in a website is the best move for any wholesale e-commerce business owner. The website will generate more significant revenue for the business, and as the business grows, so will the website. A correctly configured website with the right content and every piece of information will go a long way and attract customers around-the-clock and from around the world.
Any wholesale business, by leveraging the power of B2B eCommerce, can attract, repeat, and retain the customers on the website. The buyers are shifting to the internet with every passing day, creating an opportunity for B2B businesses to capture the online market and establish their presence. The B2B eCommerce website will establish a digital presence and will open doors for multichannel sales.
Calculate Your Shipping Costs Now