eCommerce
A Practical Guide to B2C eCommerce for Beginners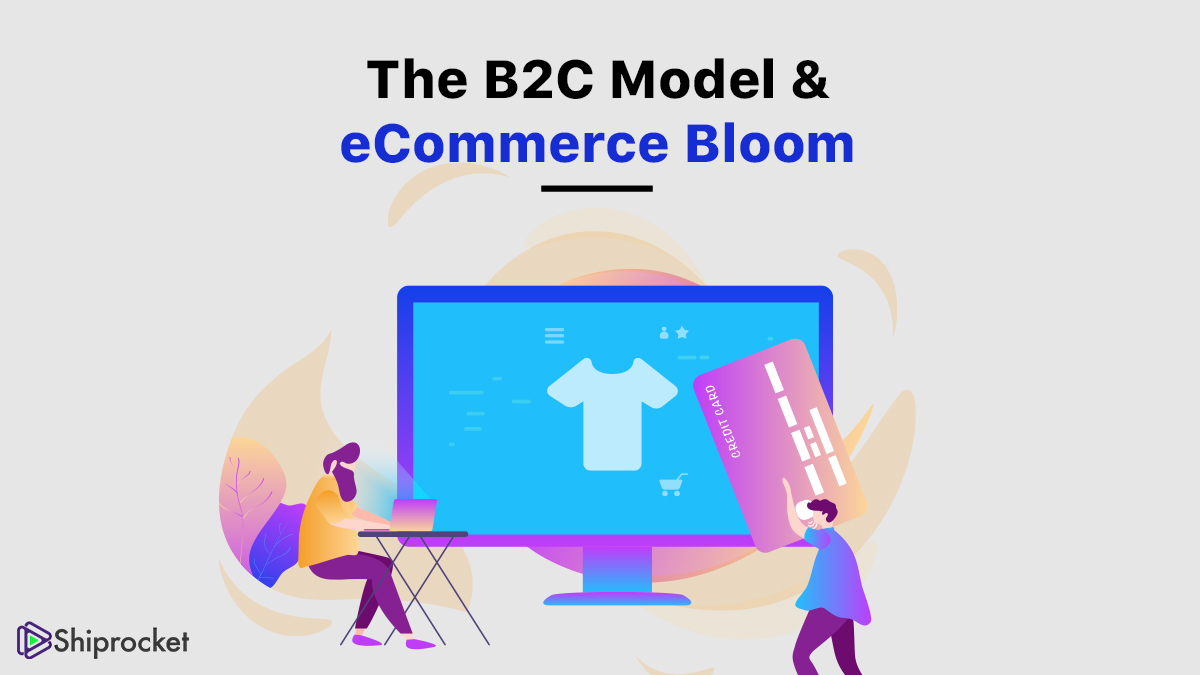 Back when the internet had just started gaining popularity, someone got the idea of selling something online. That's how eCommerce was born. But this process of selling something to a customer online also gave birth to another concept – B2C eCommerce. Let's have a look at what B2C commerce is and how your business can grow by leaps and bounds with it.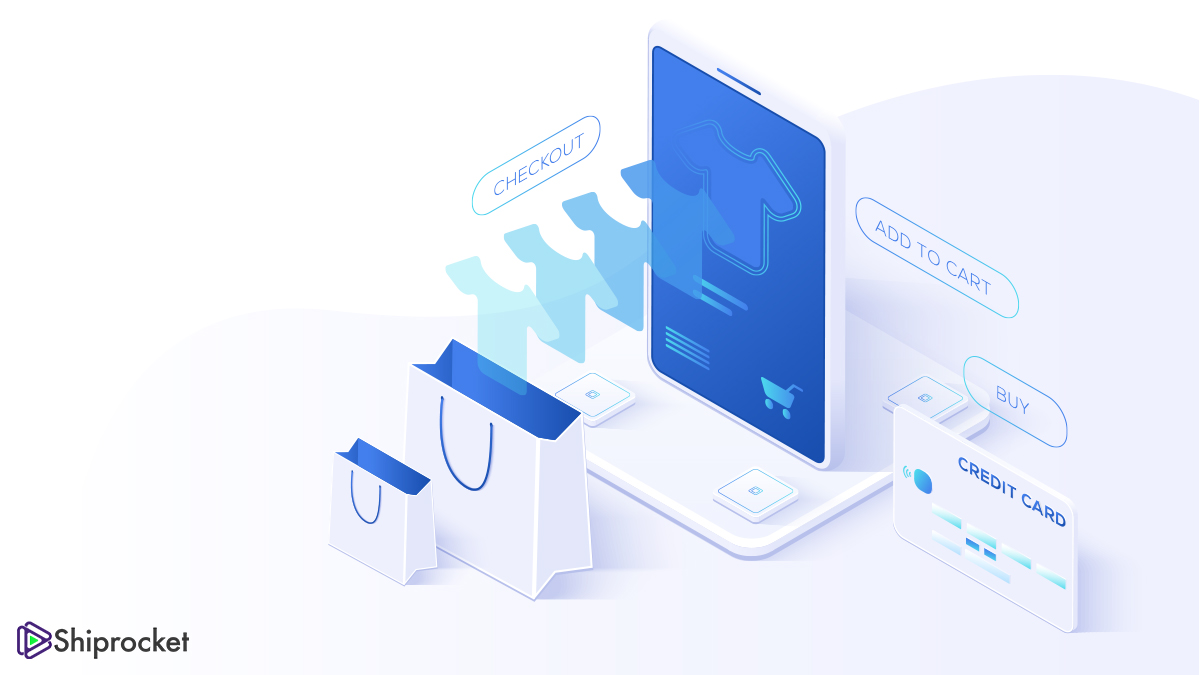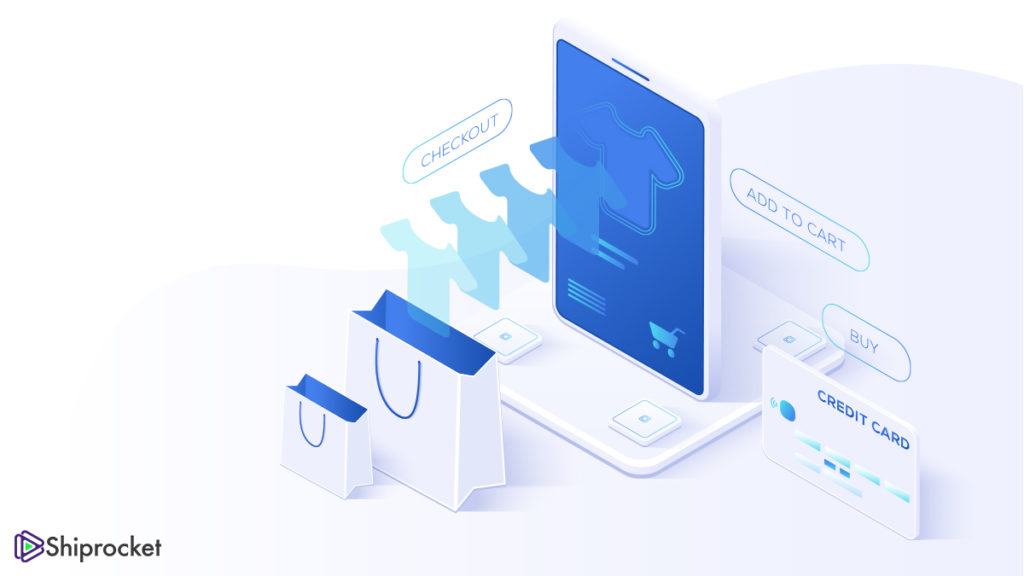 What is B2C eCommerce?
B2C eCommerce stands for business-to-customer eCommerce. It is one of the most popular business models and is adapted by sellers across the world.
The main feature of this model includes selling directly to customers from a business website, marketplace, or even social media.
Most businesses bloom under the B2C model as the process is simplified with an online approach. Furthermore, it increases accessibility for buyers and sellers.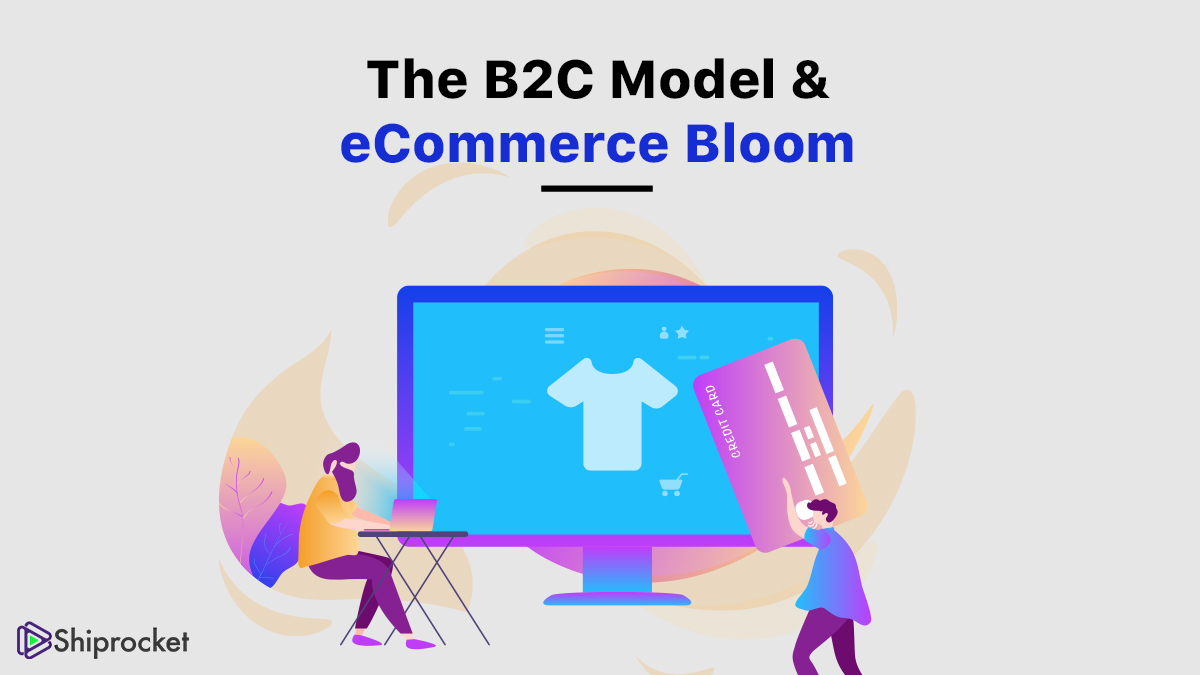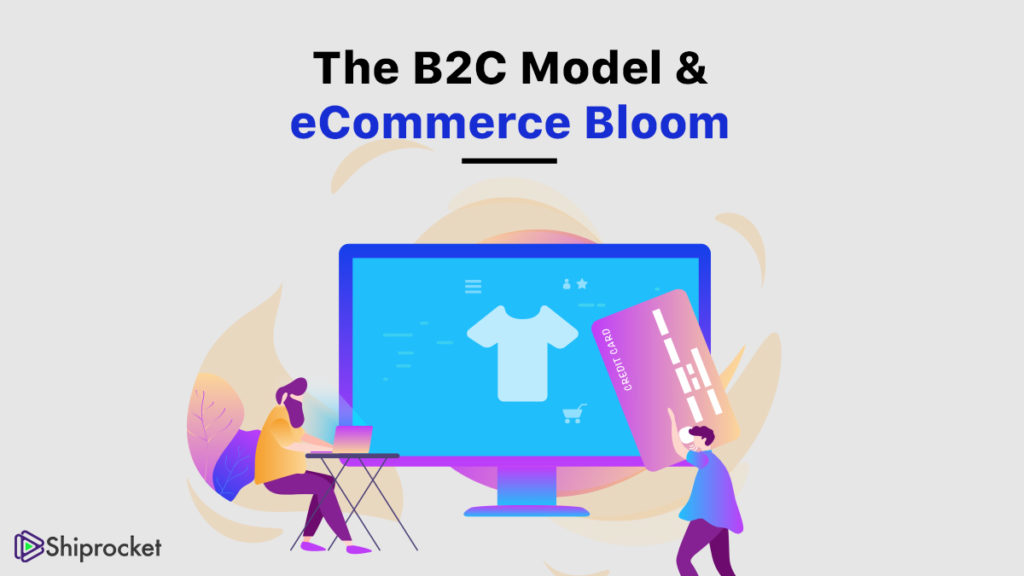 Benefits of the B2C eCommerce Model For Your Business
Lower Prices
With the B2C model, you can forego the additional costs of infrastructure, electricity, staffing, etc. This helps you lower your operational costs considerably. Moreover, you can easily manage inventory and warehousing with lesser people and resources. This eCommerce model gives you ample scope to reduce your product prices too, as marketing costs are lower with a much wider reach.
Direct Communication With Buyer
B2C business model lets you communicate with the buyer in an extremely personalized way with emails, SMS, and push notifications. You can track results actively and also see which communication method works best. This way, you can convert a more significant number of visitors to your eCommerce website or social channel.
Wider Reach
Since more people are now active on social media, you can reach almost everyone's mobile screen. This is far better as compared to newspaper ads and billboard hoardings. The person who is viewing an advertisement for your store or any product can reach the store in one click and complete their purchase in seconds.
Increased Accessibility
Increased access implies that your buyer will be able to purchase from anywhere and at any time of the day. This way, you can move beyond the timing barrier and operate 24*7 shops to sell more effectively.
Difference between B2C and B2B eCommerce
Usually, there is a confusion between the two terms B2C and B2B eCommerce. Even though both are eCommerce models, the way they operate and the target audience for which the business is made are separate. Here is a brief comparison of the two to help you understand better.
| | | |
| --- | --- | --- |
| Characteristic | B2C | B2B |
| Full-Form | Business-to-Customer | Business-to-Business |
| Target audience | End-customers | Businesses |
| Buyer Intent | Personal utilization of the product | Large scale utilization for businesses and industries |
| Lead Pool | Large | Small and targeted |
| Length of the Business Relationship | Brief – Ends when a purchase is completed successfully | Long term association with a product or service that may be offered |
| Business approach | Product-driven | Relationship-driven |
Learn about B2B eCommerce and the best practices for your B2B business
B2C eCommerce Best Practices for Successful Growth
For any eCommerce business to thrive, you need to follow some practices that are followed industry-wide. Here is a list of the best practices to get you started –
Personalization
eCommerce personalization is essential if you want to give your buyers an unparalleled shopping experience. Some personalization strategies include product recommendations in the form of best selling products and complementary products. Also, your eCommerce store can consist of location-specific offers for your online buyers.
Attractive Product Images
Product images are real game-changers when it comes to purchasing decisions. If your product does not look good enough or true-to-description in photographs, it will not compel the buyer to make a purchase. Hence, always ensure your pictures are authentic and are of high quality.
Informative Product Descriptions
Product descriptions act as the sales pitch for your product. So they must contain all necessary information such as the name, model, price, color, special instructions, etc. Along with this, you can also make your product descriptions catchy by including reviews, real-time purchase data, etc.
Read more about product descriptions
Short User Journey
Usually, when customers come to your website with an intent to shop, they don't like to be distracted with offers and additional features. Therefore, make sure that your customers have a smooth journey from the product page until the final payment. After adding the product to their cart, no additional offers or promotions must be shown to buyers.
No Hidden Costs
Most companies tend to show additional packaging and shipping costs and taxes on the checkout page. The buyer might be lured to your product page looking at the cheap product prices, but after looking at the final cost of the product which includes all the hidden costs, they will abandon their cart with a bitter experience. Therefore, include as many costs as possible in the product pricing. If you have any extra charges, display them on the product page itself.
Free or Flat Rate Shipping
Today, we have a trend of free shipping. Most companies cut down on additional expenses and their profits to provide their customers with the benefit. You can also opt for these by working with shipping solutions like Shiprocket. It helps you ship at rates starting from Rs. 23/500 g. This way, you do not have to worry about losing out on profits. Also, you can easily cover for losing out any margins.
One-day or Two-day delivery
Fast delivery is what drives the market. Businesses waste tons on branding, whereas buyers have different priorities these days. If you can provide a one-day or two-day delivery, a buyer will choose your product even if the price is on the higher side. Thus, associate with partners who give you an end-to-end fulfillment solution, like Shiprocket Fulfillment, to ensure faster delivery of your product.
Engage The Buyer With Emails and Notifications
The most crucial aspect of any B2C eCommerce business is the retention of customers and their loyalty to your brand. To achieve this, you will need to engage with the buyer using strategic emails talking about product offers, additional schemes, benefits, educational content, etc. Moreover, you can also share these in the form of push notifications. Be sure that you do not spam the user as that can lead to a negative experience with your website or app.
Optimize Product Pages
Your product pages must have a fast loading speed, engaging user experience, and the content must be carefully placed. Along with this, there must be compelling CTAs to ensure that the buyer clicks on them and continues the purchase and successfully completes it. If your product page is cluttered with ads, offers, and irrelevant information, your product will get lost among the crowd. Therefore, optimize your product page for the best results.
Deploy The Best Support
Your support team is the face of your business. Train them to have complete product knowledge so that they can guide the consumer properly and also provide them with relevant solutions. You can deploy a customer support platform for making work more accessible. Furthermore, include help docs to ensure maximum information is shared with the consumer in the form of blogs and help pages. This will reduce the pressure on your support team, and they will perform much better.

B2C eCommerce Marketing
No business can be successful if they don't have a well-drafted and carefully executed marketing plan. The same goes for a B2C eCommerce business as well. Since your target audience is a large group of individuals, you must include strategies to educate your buyers as well as sell them the product.
A clear funda these days is that you don't sell the product to your buyer, instead, you sell the solution. Hence, draft your campaigns accordingly. Here are a few ways that can help you get started –
Content Marketing
Write content in the form of blogs, ebooks, whitepapers, and educate your buyers about the industry and how the product can be the best option for them. Dig deep into conversations on forums like Quora and engage with your buyers on a micro-level.
Emails
Emails are a great way to reach your buyer's screen. You can send across offers and promotional content to make sure they keep coming back to your store. Also, if they are returning customers, you can send them curated content that best suits their needs.
Social Media Marketing
Your social media speaks for you. So ensure you get many product reviews on your social channel. Understand where your audience is most active and share relevant content on that platform. Answer queries on social media and have a connection with your buyers.
Paid Marketing
Google and Facebook ads can help you reach millions on the internet. They are a fast way of reaching out and delivering the message to your buyers. Incorporate them into your strategy for more rapid and quality results.
Influencer Marketing
Influencers are the new celebrities. If you can get influencers to promote your product among their followers, you can get quality buyers. People trust influencers with their research and find them to be more reliable than celebrities. Hence, do try and collaborate with as many as you can.
Here are some eCommerce marketing strategies that you can experiment with
Final Thoughts
B2C eCommerce is gaining a lot of traction in the current eCommerce scenario. The lines between B2B and B2C eCommerce are blurring, and we are moving towards a more unified shopping experience. Therefore, it is time to up your game and get going with B2C eCommerce for your eCommerce venture.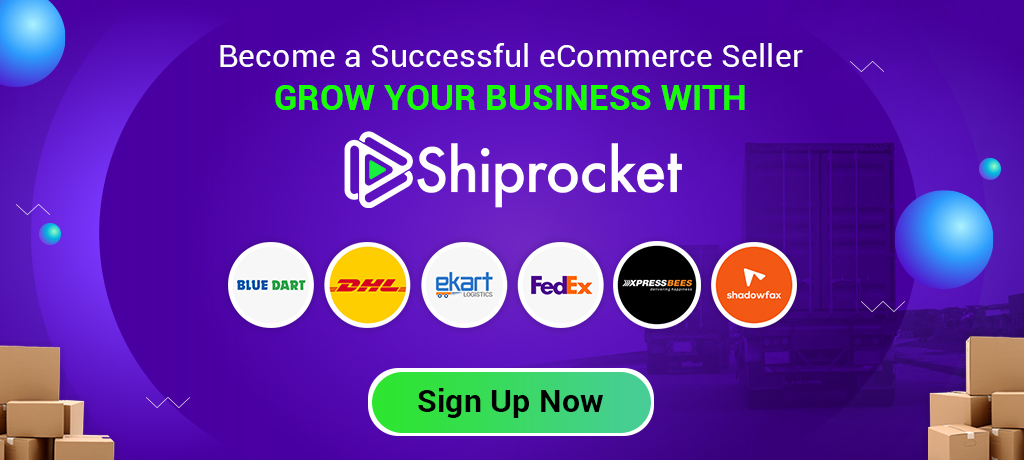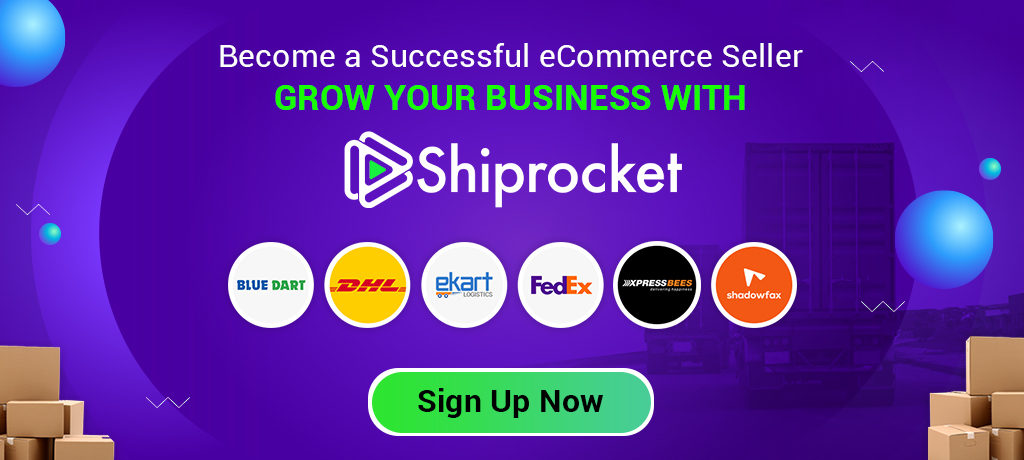 Calculate Your Shipping Costs Now