Batch Picking – An Efficient Technique For Quicker Order Fulfillment
eCommerce businesses are leaving no stone unturned to adopt newer technologies each and every day to improve customer satisfaction. In the age of advanced technology, we often tend to forget the traditional means that can yield us excellent results. Managing your own warehouse is one of them! One of the critical aspects of efficient warehouse management is order picking.
Picking is one of the most important steps of the order fulfillment process. Yet, one of the biggest killers of warehouse efficiency is when employees spend too much time picking items for a single order.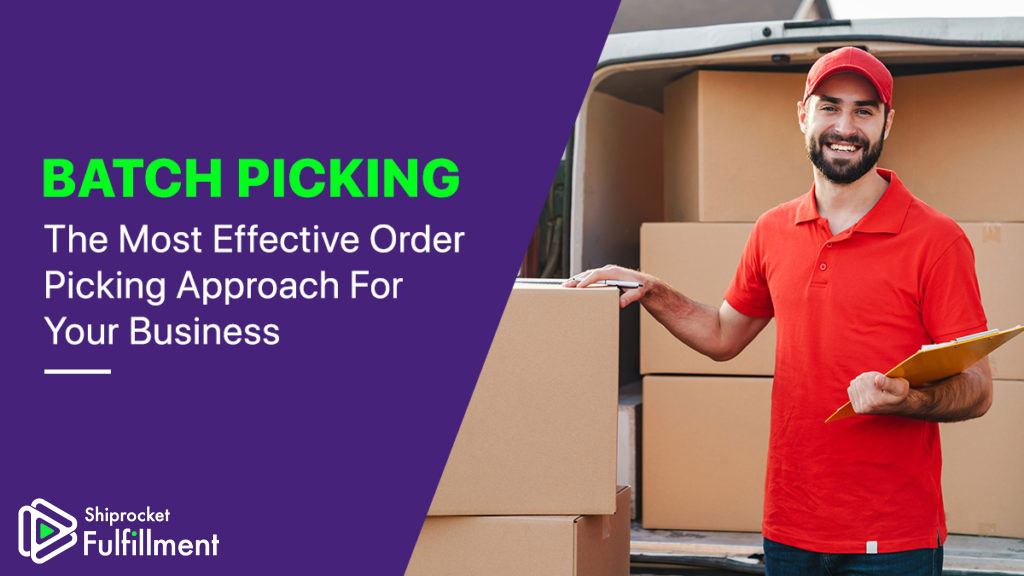 Nowadays, warehouse managers have a range of options to choose from when it comes to selecting the best order picking approach that is most suitable for their order fulfillment needs. The most efficient order picking approach out of the many approaches that are present in the market is batch picking. Although it might not be the most technologically advanced order picking option available, it is still a reliable approach for all sizes of warehouses.
Let us take a look at what exactly batch picking is and how it can help you with effective order fulfillment-
What is Batch Picking?
Batch picking is an order picking approach in which multiple orders are grouped into smaller batches- typically including 10-20 orders.The picker fills in all orders in the batch at the same time, working from a consolidated picklist.
Let us take an example to understand this better. For instance, you go grocery shopping to a supermarket and you have to shop for your mother, your son and your friend. All of them have given you separate grocery lists. Now, when you get to the grocery store, you have three separate lists with you along with three separate shopping bags in your trolley. You walk through the aisles and pick up things from the shelves and drop them in the respective bags in your trolley. You travel through the grocery store, up and down the aisles just one time, but picking enough groceries to fill all three lists – THIS is batch picking.
Similarly in a warehouse, an operator picks multiple items from a single storage location and divides them among a batch of orders.

How does Batch Picking Work?
When your customer places an order, the items are first retrieved from a warehouse. Instead of assigning one order at a time to the picker, a group of the same orders are assigned to a single picker. Let us take a look at exactly how batch picking works:
1. Generate Picking Lists for Each Order
A picking list is a document that tells the picker about the items that need to be delivered to the customer. The list consists of information such as the SKUs, quantity, inventory storage location, etc. Batch picking works best for orders that have the same picking lists. This way, the picker has a list of orders that will be sent to different customers.
2. Group Orders by Common Items
With the help of a warehouse management system, all those orders that contain the same exact items into a single batch are grouped together.
3. Hand Over a Batch to a Picker
A warehouse management system can generate batch pick lists for each picker to retrieve items in the most efficient way. If you're doing this manually, you may need to create the recommended route for each picker to efficiently grab all SKUs.
4. Pick all Items in the Order
Each picker must follow the picking list to pick the right items and optimize the route so they don't waste time or take unnecessary steps. Once the SKUs have been picked for the batch orders, the orders can be handed off to a packer and the picker can get started on the next batch.

Benefits of Batch Picking
In batch picking, the orders with the same SKU are grouped together. Thus, the employees visit the location once rather than visiting it for every order. Suppose you have 10 orders and all of them require the same SKU, the location is visited just once rather than 10 times.
The total SKUs are picked into one – a large lot. The products are then allocated into individual orders. Since all the orders have the same SKU, there is no confusion as to which unit belongs to which order. Batch picking is directly related to faster order fulfillment. Here's how-
Reduced Travel Time on the Warehouse Floor
One of the biggest time losses occurs when the employees travel on the floor while taking up orders. Warehouses are generally huge and traveling to each nook and corner of the warehouse can take up a lot of valuable time. This will, in turn, cause delays in fulfilling orders.
The reduction in travel time impacts positively on the order fulfillment process. Batch picking helps centralize operations, so employees can complete the same task in bulk and travel less distance.
Faster Picking Rates
Speedy fulfillment is a big success factor for your warehouse operations. With batch picking, your employees will have to move less around the warehouse, so they can get their job done faster. As a result of less travel and time between orders, pickers can go through orders faster, reducing the average time to fulfill an order.
Batch Picking Leads to Confident Employees
With batch picking, the employees don't revisit the same location (same SKU location) multiple times. The pickers are meant to stay at one SKU at one time. Thus, they require less training as compared to other picking strategies that require them to learn the entire layout of the warehouse.
Final Say
If you're running a warehouse for your eCommerce business, consider using batch picking. It's a great system that allows your warehouse employees to be productive and minimizes their travel time so they can focus on fulfilling orders faster. Ultimately, the faster you fulfill your orders, sooner they get delivered to your customers.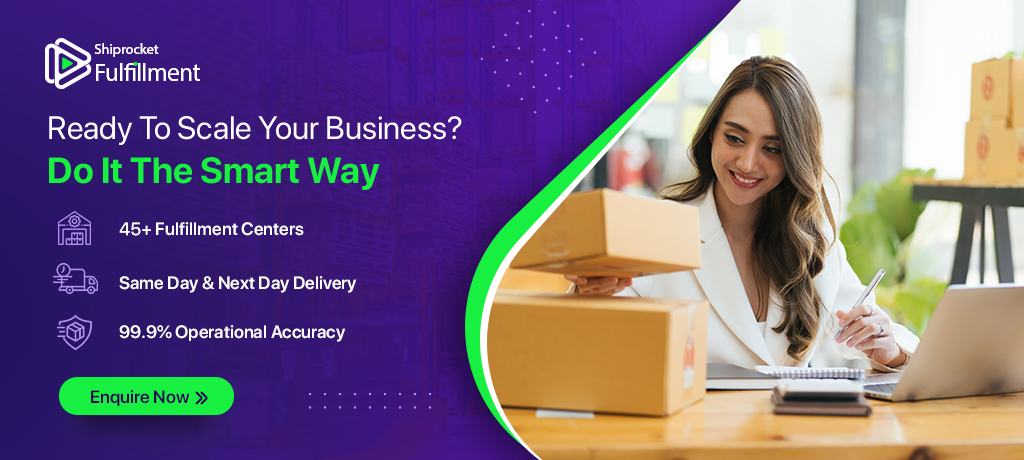 Calculate Your Shipping Costs Now