The Best Way to Send Business Parcels in India
Choosing the right courier service is crucial for every e-commerce business. The service of your courier company determines the success of your shipping process.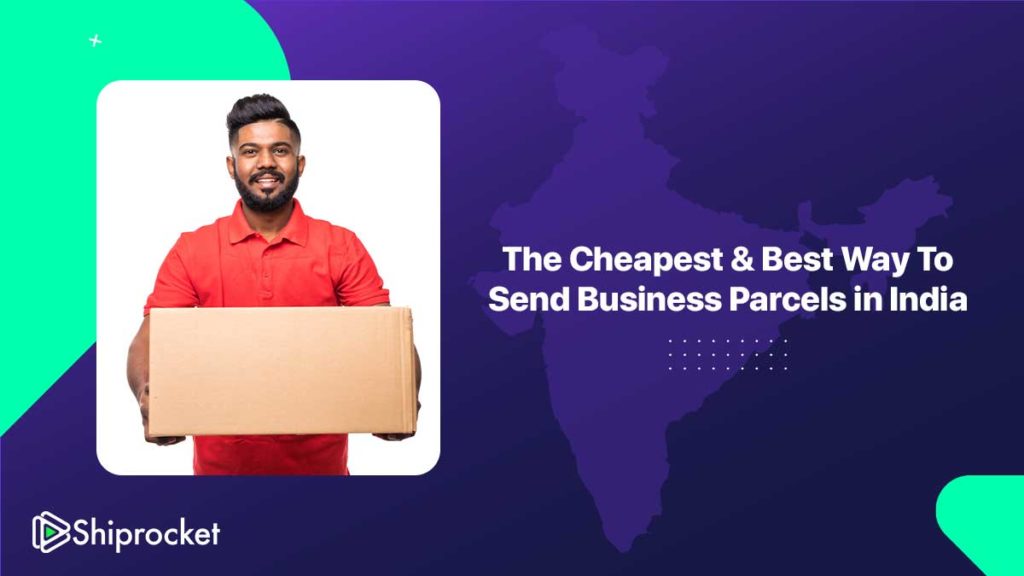 India's eCommerce industry has become the newest hotspot in recent years. E-commerce companies like Flipkart and Myntra are gaining recognition and opening new doors in India. But when it comes to sending business parcels, there are many factors to consider when choosing a courier company.
How to Choose a Courier Company for Business Parcels?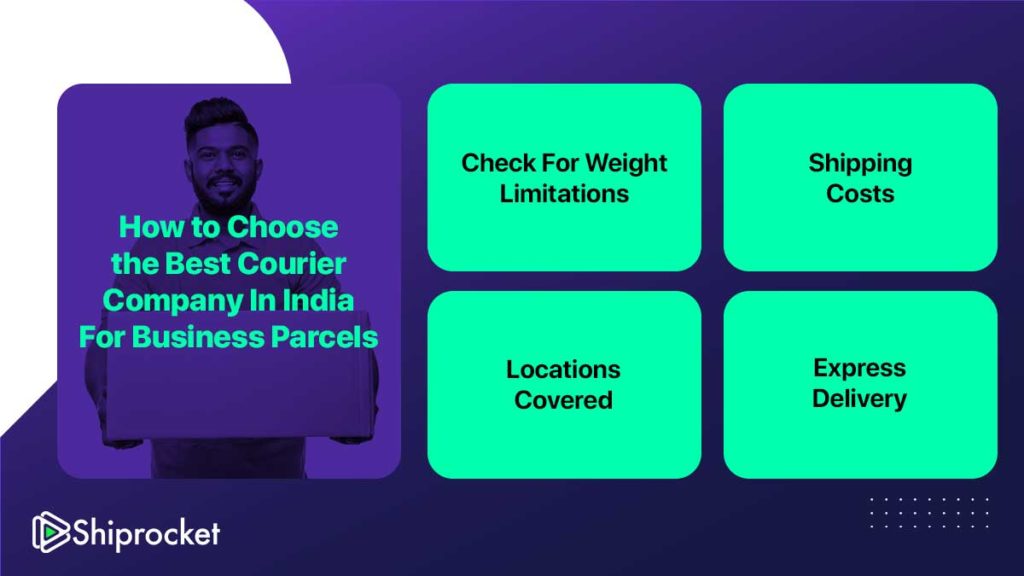 Weight Limitations
The weight of your parcel may affect your delivery process. It can be because of the lack of resources to carry heavy items or extra costs for delivering heavier items. This is why you should choose a courier company based on your shipment requirements. If you usually ship heavy products, a private service provider can offer you the best service. And if your products are lightweight, opting for a national courier service can be ideal.
Shipping Costs
The shipping costs define the value offered by your courier company. Look for a courier company that offers the best shipping rates. Ensure the shipping price meets your business needs. Also, remember that not every affordable courier service company provides the best value.
Locations Covered
It is always good to choose a courier company with nationwide coverage. Many courier companies have their regional offices in India. Choosing a company will ensure that your packages reach their destination on time. Additionally, consider a company that also offers interstate and international deliveries. Hiring a local courier company for domestic shipments can also be significant.
Express Delivery
Customers these days are looking for next-day or one-day delivery services. They are also ready to pay an additional cost for such quick services. Hence, choose a courier company that offers express services for business parcels with 100% on-time delivery guarantee.
List of Top Courier Services in India For Business Parcels
DTDC

DTDC courier company has been into services since 1990. The most sought-after courier services company in India has made a mark in offering both domestic and international shipment services. DTDC has the largest delivery network of over 5800+ channel partners nationwide. The company has its headquarter in Bangalore.
Services it offers:
Express services for delivering small packages.
Domestic cargo services for heavier packages.
Value-added services (VAS) including cash on delivery (COD), Freight-on-Delivery (FOD).
Intracity services with pick-and-drop services within a city.
Blue Dart

Blue Dart premium express transportation & distribution company in India offers its services to 35000+ cities in India. Blue Dart also serves over 220+ countries globally. The company also has its warehouses in 85 different locations in India.
Services it offers:
Door-to-door couriers service within India.
Deliver shipments weighing 10kgs and more.
Other services include smart boxes and express pallets.
International shipping: Yes
Domestic shipping: Yes
Tracking: Yes
FedEx

FedEx is a leader in courier services. It offers 3.5 million shipments and end-to-end logistics services in India, including domestic and international shipments. They are also known for their excellent delivery services for business parcels and provide competitive deals. It has its reach in over 19000+ postal codes in India.
Services it offers:
Domestic air express services
Supply chain management
Domestic ground services
Warehousing
International shipping: Yes
Domestic shipping: Yes
Shipping rates: INR 135 (0.5KG)
Tracking: Yes
DHL

When it comes to business parcel services, DHL is one of the best courier companies. At present, they are serving over 220+ countries globally and handle over 15 million parcels every year. DHL offers its domestic courier services in India for business parcels through Blue Dart.
Services it offers:
Door-to-door parcel services.
Logistics services for e-commerce companies.
Express services with guaranteed next-day delivery.
International shipping: Yes
Domestic shipping: Yes
Tracking: Yes
Delivery Period: 3 to 5 business days.
Gati Courier Service

Gati is a pioneer name in the distribution of business parcels. In India, it serves over 19000+ pin codes. The courier company is known for offering customized delivery solutions. It uses a technology-backed network of air, rail, and road to offer its shipping services.
Services it offers:
Express services to cater to time-critical shipments.
Urgent delivery within 24-48 hours at competitive prices.
High-speed surface cargo services to deliver shipments ahead of time.
Cost-effective express delivery services.
Couriers services for smaller parcels at competitive prices.
Domestic shipping: Yes
International shipping: No
Tracking: Yes
Delivery period: 1-3 days
Conclusion
When it comes to business parcels, these courier services are your best bet. These courier services help you to build trust with your customers. With reliable and fast courier services for business parcels, your e-commerce business can attract more customers.
Calculate Your Shipping Costs Now