5 Ways to Provide Your Customers With a Branded Shipping Experience
Packaging of shipping boxes presents a great opportunity to increase brand visibility and enhance the customer experience. Yet many retailers overlook this opportunity, opting instead for plain packages, shipping boxes, and materials.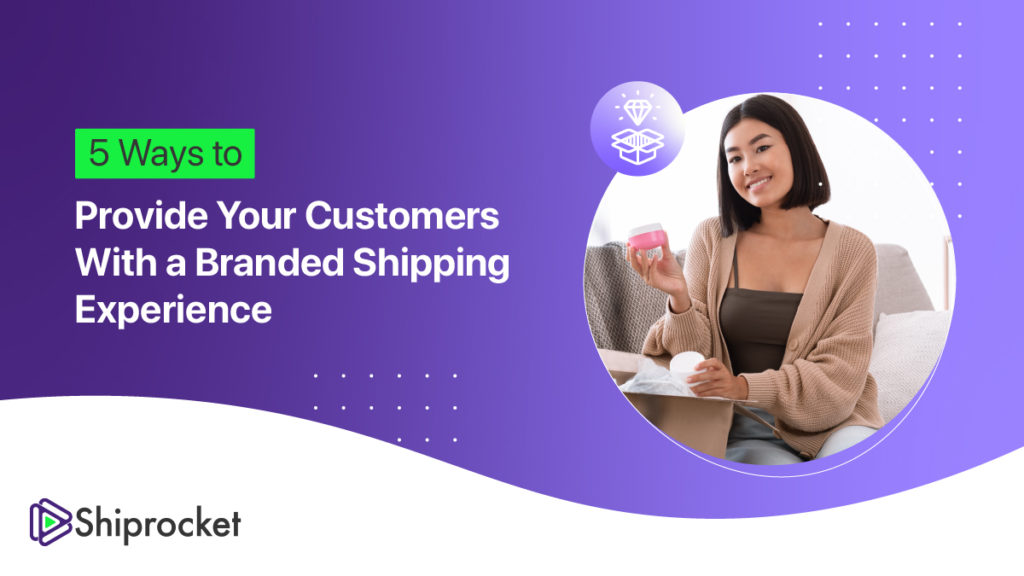 While the basic criteria when deciding on a branded shipping strategy is obviously to safeguard the product with premium packaging. It offers a sure-shot way to boost brand value.
These shipping boxes are major touchpoints before you ship products to customers. It would be best if you capitalized on every opportunity. Let's look at a few of those points and how you can make them count.
How to Make Your Shipping More Brandable?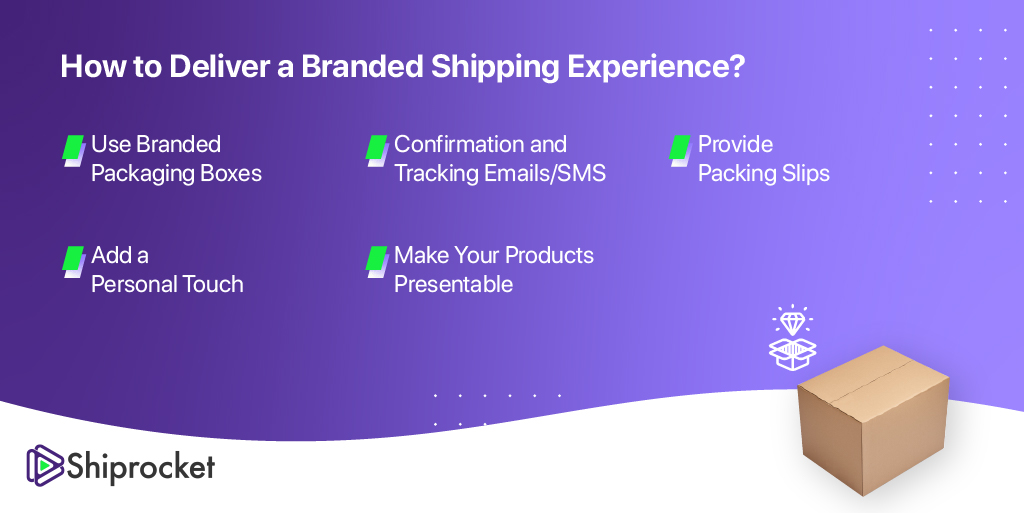 Use Custom Shipping Boxes
We often recommend using the custom shipping boxes that you can get from us. The packaging materials and shipping boxes can be ordered online and delivered right to your door, and they provide great cost savings for your business. The box is the first thing you should consider for branded shipping in your e-commerce business.
This gives you plenty of opportunities to make it an experiential part of the shipment journey. You can give shipping packages a branded look without compromising quality, from corrugated boxes to branded courier bags, tapes, and stretch film rolls.
For a variety of options, check out the custom shipping boxes. Get your ideal branded box in different sizes, colors, materials, and shapes. Eco-friendly boxes are also available for retailers as customers are more eco-conscious than ever. It makes sure that your brand gets attention and shipping will be more brandable.
Include Packaging Slips & Labels
Branded labels and packaging slips are two essential parts of branded shipping. For many e-commerce merchants, these are merely a way to enhance brand loyalty and the transactional part of the e-commerce shipping process.
You might be thinking about how an ordinary shipping label and slip adds to the branded shipping. Remember, anything that your customers touch or see presents you with an opportunity for brand engagement. To achieve the perfect branded shipping, give you packaging slips and labels the same attention. A well-thought-out packaging slip serves to grow your business. It is also a critical part of branding shipping, and you should include the following details:
Recipient name
Shipping address
Company name
Brand logo
Brand contact information
Order details
Details of Items
Quantity
Price
SKU or UPC of each item
List of out-of-stock items
The packaging slip is more important than the invoice as they ensure everything about a shipment from order details to tracking, identifying out-of-stock items, damaged items, and the value of the shipment. No matter how you handle your shipment, packaging slip is one way for branded shipping and managing customer expectations.
Send Order Confirmation & Tracking Details
When customers order from you online, they should receive an automated email letting them know you have received their order. They should also receive notifications to track their order's progress. Both details are important for informing your customers but more important for a branded shipping experience.
For these reasons, branded tracking is another pivotal aspect of your branding. The anticipation of receiving a product you ordered makes sure they're around to receive the package. That's why Shiprocket introduced Tracking pages and notifications for all of its customers. Our tracking page includes tracking information and a visual progress indicator.
It also increases the opportunities to bring customers back to your website and can encourage signups. You can also collect customer data to see the highest conversions possible.
Make Your Product Presentation Highlighted
Your product presentation inside the box is also important as the outside. This requires you to use quality packing materials, thinking about the product's size and shape and the shipping box you are using. The use of dividers within the box makes products look more presentable.
You can use a particular color scheme for a great unboxing experience that your customers can share online. You can also search for some trending ideas and keywords for unboxing and product presentation to see which has gotten the most attention.
How you have arranged your products within the box dictates makes your customers delight that is the key to making a lasting impression.
Add a Touch of Personalization
Adding a personal touch to your shipping boxes is really the best way to impress your customers. Think about your brand and make your customers know that you are taking time out for them. Placing a thank you note inside the shipping box can show just how much your brand cares.
Additionally, using customized options can make your customers' unboxing experience more delightful. Again, allow your customers to enjoy the products they've ordered in a personal way. Like you can place a face mask matching with the ordered clothing. Although this is seen as a small activity, this can win you a great reputation.
Branded shipping has become essential for online retailers. In this competitive climate, branding your unboxing and shipping experience directly impacts your customer experience and how they feel about your brand.
Takeaway
The above post shows the elements of a branded shipping and unboxing experience. The great thing about these points is that they have easy to follow and helps you build your brand identity in the competitive environment. You are building your brand at the end of the day, so make sure you have enough information and supplies on hand to deliver a branded shipping experience.
Calculate Your Shipping Costs Now