25 Christmas Marketing Ideas for Your eCommerce Business
Christmas and New Year are the time of the holiday season that drives the maximum amount of sale for a business. It's never too late for a Christmas campaign. However, it is not just about the critical dates when these celebrations take place, but the days that lie in between also witness a lot of shoppers. But if you're not prepared for it yet, don't worry! We've got you covered!

We've handpicked the top 25 actionable tips and ideas(that actually work) to help you shoot up your sales during the holiday season.

1. Take Advantage of the Festive Wave
One of the best marketing ideas for businesses is sailing across the celebratory wave. Usually, companies have to create anticipation in the market for driving sales, which is quite a time taking and strategic task. However, there is already a lot of excitement around Christmas and New Year, which is why you can take advantage of it and run campaigns around them on various channels.
2. Create a Campaign with the Christmas Theme
Why not sell the red sweater on your store saying 'Celebrate the Christmas spirit?' Not only will it catch a lot of eyeballs but also help people find what they are looking for at much ease. Buyers must be looking out for festive clothing during Christmas and catching their attention with your Christmas exclusive categories can help in driving last moment sales.
3. Resonate to a Cause
Creating concepts around Xmas gifts can be great for selling your products. It also ties your business with the festive spirit. You can try donating for a cause every time you make a sale because customers love to be a part of a giving community especially when they are purchasing for themselves.
4. Include Urgency in Sale
Last two days left to buy your favorite party dresses at 50% off! Did that grab your attention? It will lead your customers to convert as well. Creating an urgency in the sale can give your customers fear of missing out, ultimately compelling them to shop.
5. Blast with Social Media Campaigns
When it comes to marketing and driving sales for your business, nobody does it better than social media. Even though people might not check your website now and then, they browse social media every day. This habit of customers gives you the advantage to reach out to them through creative campaigns and market your products.
6. Sell Scarce Products
Do you own a product that is exclusive to your brand? Does it help you stand out instead of blend into the wave of sales? Well, if you've answered yes, start highlighting it upfront on your marketing channels. Scarcity can be used as an excellent strategy in bringing your customers to your store as and when you want. For example, release five exclusive dresses for the party season and shout about it loud on social media.
7. Get emotional
Getting emotional with your purchase is extremely important. Since emotions are a mandatory ingredient in the decision-making process, you can play on the heartstrings to get desirable reactions to your products. For example, when writing product descriptions, tell a story instead of writing minimum details of the product. Another great idea is to share some behind the scenes imagery to show off how your brand employees celebrate Christmas.
8. List a Timer for your Sale
'1:00:00 left to free shipping!' Setting a timer for your sale can help in increasing the anticipation among customers. On the contrary, you can also send emails to your buyers saying '2 hours left to shop the exclusive Christmas collection at flat 50% off.' A timer creates a rush to shop, just make sure you keep it accurate.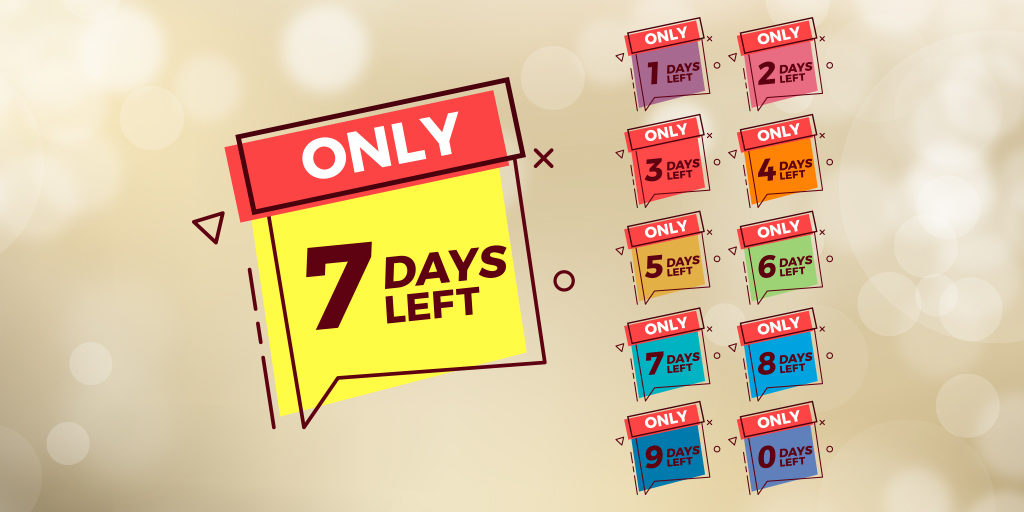 9. Give Early Access
Amazon successfully drives a significant chunk of their sale by letting it out early for their prime customers. So, if you have a list of loyal customers who have maybe subscribed to one of your programs or made a purchase, you can send them exclusive access to your sale. It will create an impression that you value your customers and also instate a rush to shop.
10. Adjust Your Adword Campaigns
One of the most effective marketing strategies is adjusting your Google Adword campaigns, making them resonate to your sales and marketing campaigns. No matter if your business lies in the B2B domain, retail or insurance, Google Ads is the key to getting seasonal and target holiday shoppers. For example, if you're selling holiday gifts, you can target keywords such as 'gifts for him, holiday gifts' etc.
11. Offer a Gift With Purchase
Why not send your customer a fantastic keychain to top their shopping experience. Your free gift does not have to be luxurious or something that is expensive. Sending them little extra things, that they didn't order can create an impression of a valuable and reliable relationship.
12. Upgrade Your Graphics
Imagery and graphics can help in catching the customer's eye instantly. Make sure you update your graphics to resonate with the holiday season.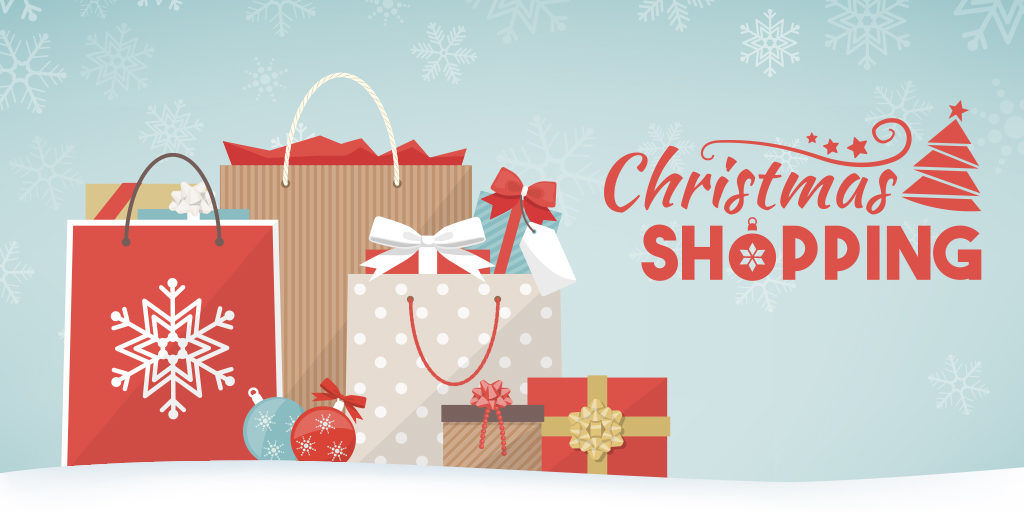 13. Create Xmas-After Offers
Your business still has to make sales once Christmas is over. Why not include the after Christmas sale in your strategy as well? Statistics suggest that December 26 is one of the prime shopping days and nearly 66% of the customers are expected to shop on that day. This shopping trend goes on until the 31st. So, if you don't want to lose on some additional profits, send email campaigns saying, 'Missed the Christmas Sale? It's not too late to shop'' etc.
14. Customize your Packaging
Packaging plays a vital role in building your brand because it is the only thing that reaches 100% to your customer. But customizing your packaging to the Christmas theme is taking your customer's shopping experience to the next level.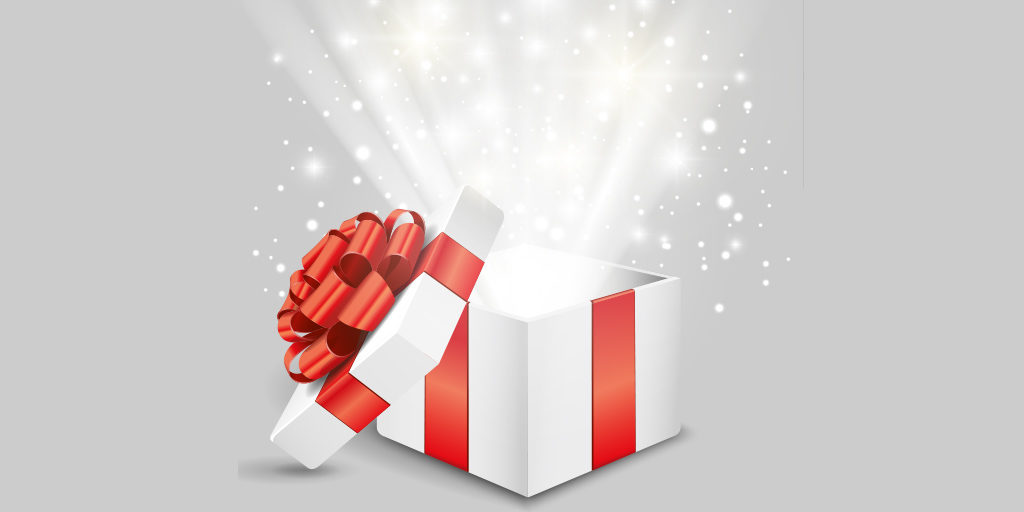 15. Target a Holiday Pain-Point
There are always a few pain points of buyers, targeting which products are built. As a small business, one of the most effective ways that you can market your products is to target the unique pain point of the customer and market your products around them. For example, if you're selling real Nordmann Christmas trees, offer a watering stand to keep them fresh for a longer duration of time.
16. Optimize Your Mobile Phone Experience
The number of mobile shoppers is increasing day by day. Statistics suggest that 58.3 % of the eCommerce sales come from mobile devices. So, as you prep up your desktop website, make sure your mobile experience is optimized as well.
17. Offer App-Only Deals
If you own a mobile application, make sure you're giving people reasons to shop on it. You can create exclusive app-only deals that will draw customers to your mobile app and compel them to buy.
18. Send Gift Cards
Gift cards are an excellent way of marketing your products. You can offer a free gift card with every purchase of your customer, that can help in inviting more customers or deriving purchases from repeat customers. So, if you get a lot of seasonal offers, offering them a gift card to shop on your site, can convert them to long-term shoppers.
19. Keep an Eye on the Holiday Keywords
Your holiday keywords play a significant role in defining your marketing strategy, which is why you must pay attention to it. Sellers often target the same keywords year after year and wonder why their sales dropped. While every business has a couple of core keywords, one must not forget to look after the seasonal keywords. These seasonal keywords can help you jumpstart your holiday campaign.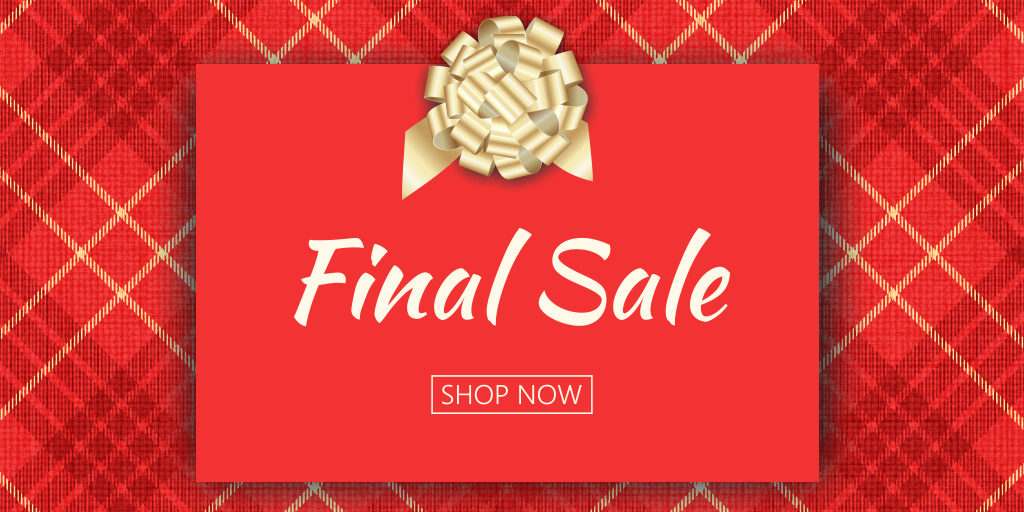 20. Shower Money On Your Customers
Why not give your customers actual money to shop on your website? Try writing a letter to your customer just the way you write it to a loved one along with a gift card to purchase during the sale. You can send them saying here's Rs 300 to shop during the X mas sale'. Shift some of your marketing funds to directly offering money to your valuable buyers that will draw instant sales.
21. Create Thought-Provoking Content
Consider content as the king of marketing. As you approach towards the holiday season, make sure you create easy to understand and quirky content for your marketing channels. Some businesses succeed in creating amazing slogans and graphics that spark a trend on social media. Similarly, you can create a holiday hashtag and promote it on social media.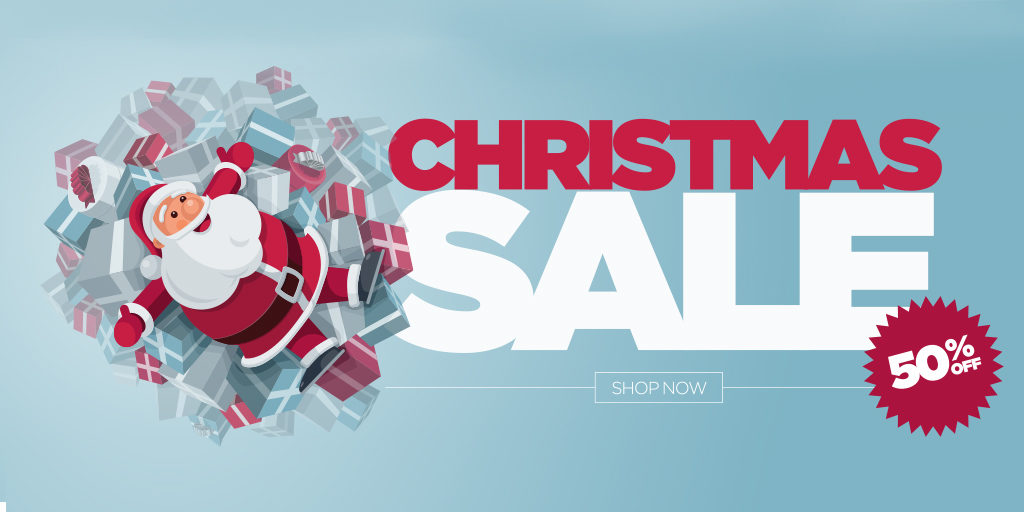 22. Mystery Coupons
People love surprises. Everyone wants to guess what's inside that gift envelope. Taking benefit from this habit, you can send your customer mystery coupons that redirect to your website. So, when they click on it, their mystery discounts are revealed.
23. Create Email Campaigns
Emails are basic, yet one of the most effective marketing strategies for your business. Create an email marketing campaign around the holiday season and send emails to your list that you've been building throughout the year.
24. Leverage Instagram's Shop
Instagram recently launched its shoppable tags feature, where you can directly shop from the social media website. You can leverage these for your business and reach out to a broad base of Instagram customers.
25. Organize Giveaways
Other great tactics to utilize social media platforms such as Instagram is hosting a giveaway. You can either collaborate with an influencer or host a direct giveaway from your social media page. This creates a lot of buzz for your brand and draws attention from many people.

The holiday season is already here. If you're still looking for marketing ideas, it's time you start implementing these actionable tips for your business. You can play around with any of these 25 ideas that can help you drive sales. Whichever marketing idea you choose, focus on creating a memorable holiday experience for the buyer.
You can also let us know in comments if anything apart from these 25 ideas helped you drive sales for your business.

Calculate Your Shipping Costs Now