eCommerce Shipping
7 Best CMS Platforms for Your eCommerce Business That You Need To Try Today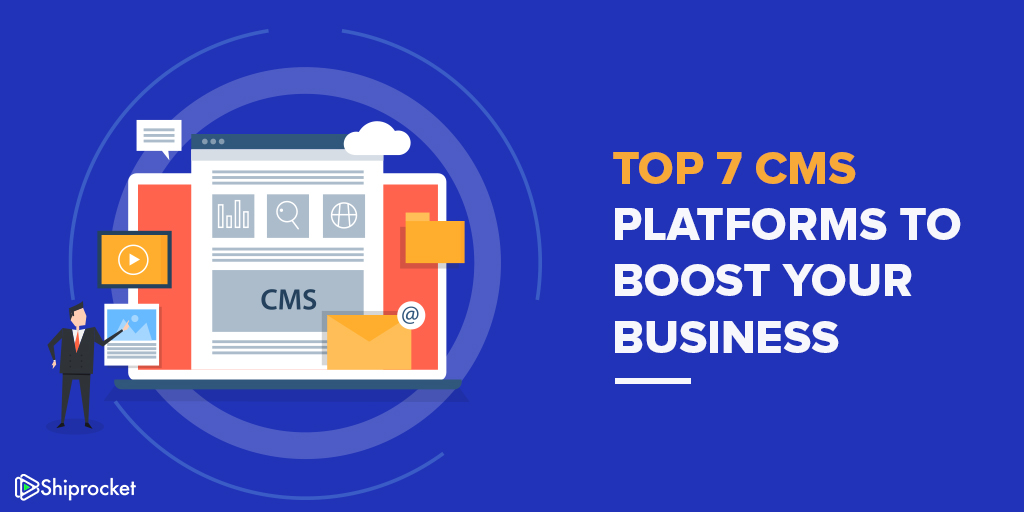 Content is one of the essential elements of eCommerce. Right from the store catalog to blogs, content is everywhere and must be managed effectively for the success of your eCommerce store. And that's where content management systems come into the picture.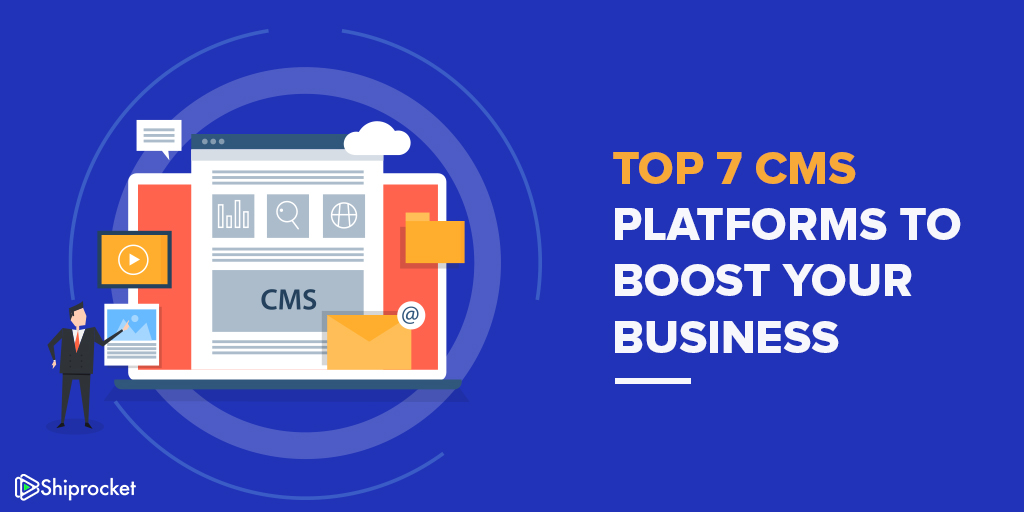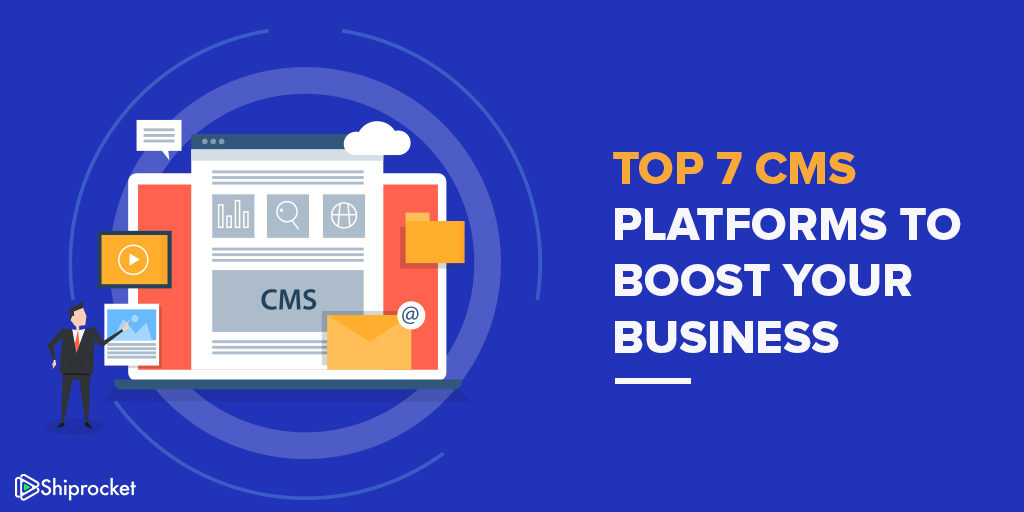 A CMS can be used to display, publish, maintain or create content on your website along with organizing and storing files. With a good CMS, you can update your website effortlessly, make it more SEO friendly and implement changes to the content without affecting the design. If you're confused about the right CMS to pick for your eCommerce store, don't worry! We've gone ahead and found the best eCommerce CMS for you.
Read on to find out who made it to the list-
One of the most popular CMS of all times, Magento is available for free to users. It is an open source platform that owns a market share of 20 per cent in the top 1 million websites across the world. Magento is packed with a plethora of high-performance features that will help all small, medium and large companies scale their business. You can choose from different editions of Magento based on the requirements of your company. You can look for these features in Magento-
Order status customization

Omnichannel management for orders
Shopify is yet another popular name in reputed eCommerce platforms. It is an excellent option for small businesses who do not want to allocate many resources to eCommerce website development. Shopify is a SaaS-based solution and supports you with every single aspect to assist you better. Though it has a monthly fee, Shopify makes for an excellent choice for a CMS platform, especially for small businesses. With Shopify, you can manage your store from anywhere and do a lot more things such as:
Unrivaled customer support

Excellent loading speed
BigCommerce is well-known for its simplicity and loads of features that come with a user-friendly platform. It is easy to work on BigCommerce even if you don't have a professional team of developers for your eCommerce store. BigCommerce can manage your content well and help you optimize your potential for profit making. Here's what you can look out for-
Secure transactions

Multiple sales channel integration
PrestaShop is again one of the most popular CMS software. One of the reasons that it's our list is also because PrestaShop is free of cost and an open-source platform. PrestaShop can help you create, manage or launch an online store with the requirement of any license. Here are the additional features that it has to offer-
Specially designed for small to medium businesses
Simplified backend interface
Easier debugging

Low-cost option
If you're starting new and want to reach out to a vast audience for your business, Opencart is one of the best solutions for you. Opencart has been actively developed for small businesses and comes free of cost. It is one of the most uncomplicated software that can be paced up per your needs by adding a few additional plugins. Apart from these, OpenCart offers:
Extensive range of templates
Multi-store feature

Extensions for more options
WooCommerce is a free WordPress plugin and one of the excellent choices for an eCommerce CMS platform. It is a user-friendly platform and provides the user with many themes and features ideal for small to medium eCommerce businesses. It offers an enormous amount of features that can help you curate and manage your online store effectively. Here's what you can do with WooCommerce-
Flexibility to manage content
Extensive themes

Multiple apps for additional features
Wix is a name you will definitely hear if you're looking for a CMS platform. It is used by millions of users across the globe due to features like personalization. Wix helps you build your store and manage content precisely how you want it to be. If you're an SMB, looking forward to making your mark in the market, Wix is definitely the choice for you. It offers additional features like-
Drag and drop website tools
Social Feeds

Financial tools
These were the top content management tools that made it to our list. To choose the right one for you, list down all your business requirements and how you plan to scale them in the next few months. Based on the offering of different platforms, you can choose the right one that will help you boost your business.
Why is a CMS important for eCommerce businesses?
A CMS helps create, edit and publish digital website content without writing code. This makes it super easy for people with less technical knowledge to operate their own website.
Is Shopify a CMS system?
Yes. Shopify is a popular CMS system for eCommerce owners
Is CMS necessary for eCommerce?
If you are a beginner with little to no technical knowledge, a CMS can be very helpful for your business.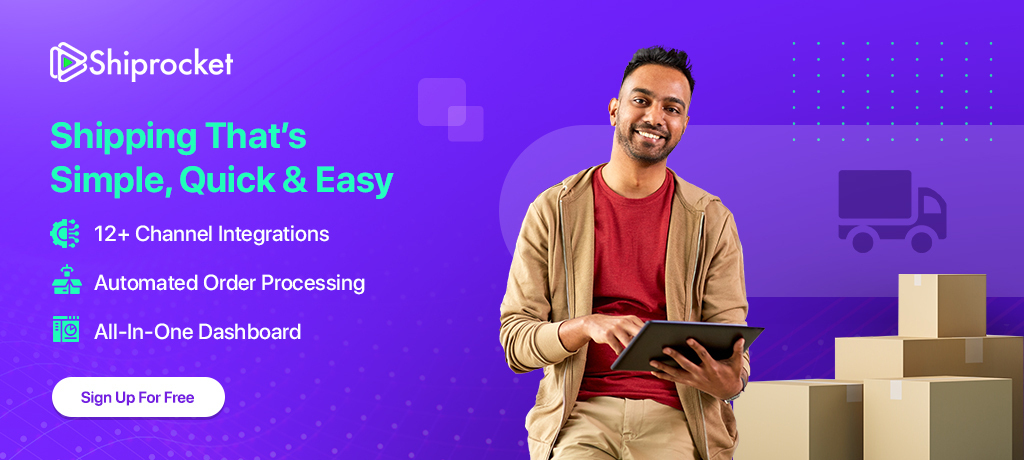 Calculate Your Shipping Costs Now