Shiprocket For Essentials
Effect of COVID-19 on eCommerce: How to Deal with Changing Purchase Behaviour?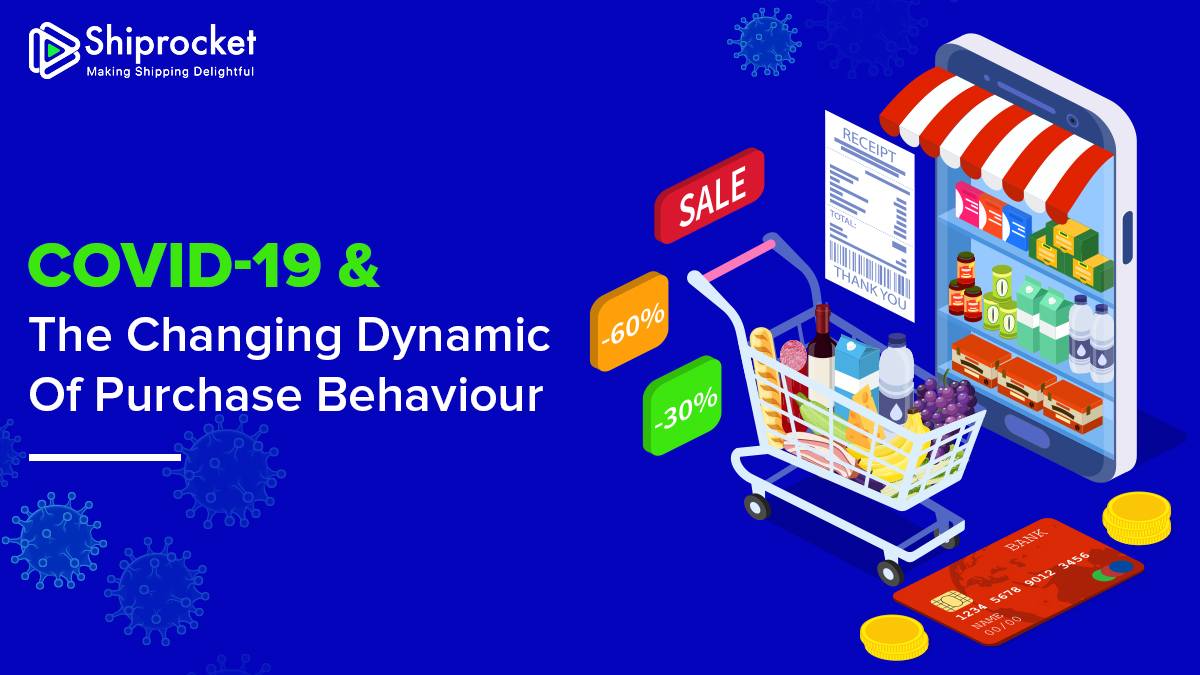 The market had not yet recovered completely from the delta variant when the omicron variant hit again. The global coronavirus (COVID-19) pandemic has time and again created a challenging business environment across nations.
eCommerce businesses are being presented with many new challenges. International borders are closed, bricks and mortar stores have been shut, and people are requested to self-isolate at their respective homes.
Consumer behavior has been forced to change immediately, and change on a massive scale.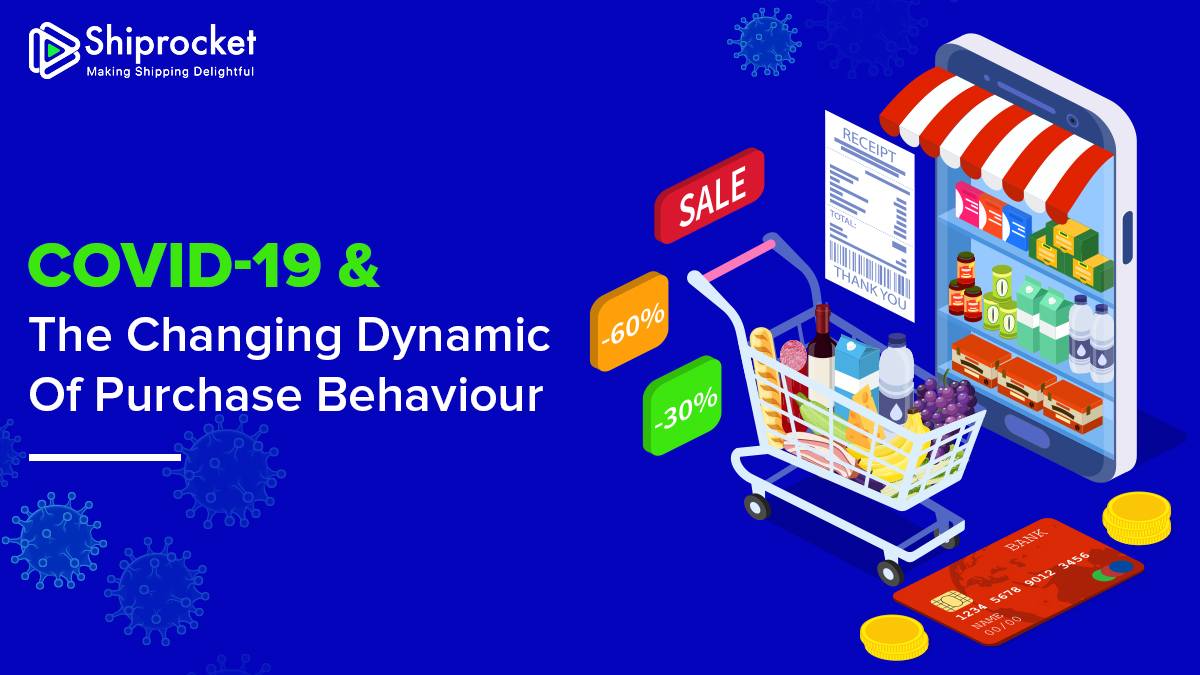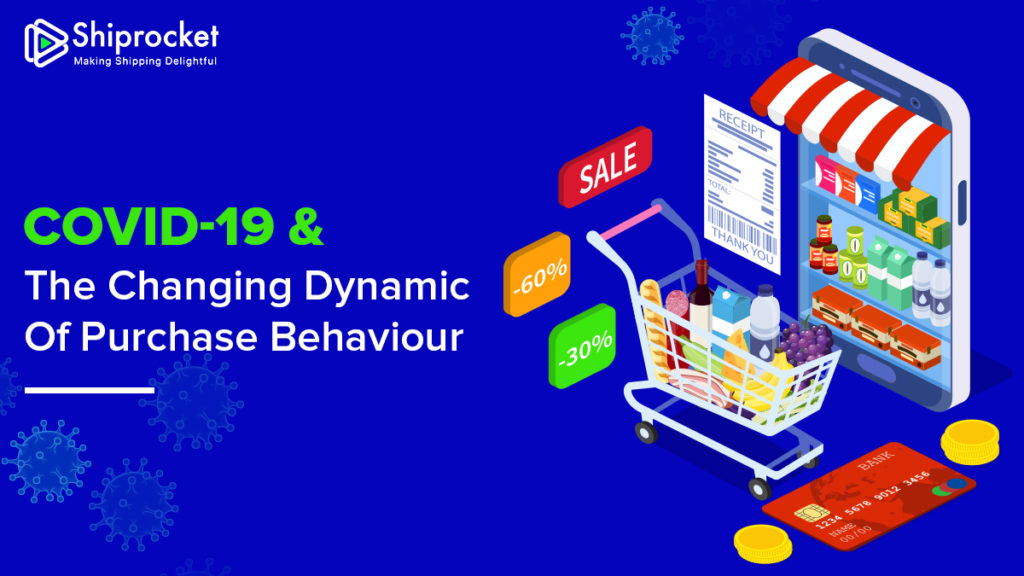 Those in isolation or under lockdown can't perform their usual routines. The retailers, mainly, are ordered to close their shops for safety reasons or open shop for limited hours only.
This global pandemic has a massive impact on eCommerce, as well. As a result of the lockdown, people are changing their shopping habits.
However, in this variant, the non-essential businesses are being ordered to close and both essential and non-essential items are being delivered across the country. People are still avoiding public places and preferring to buy products in bulk. Brands are required to adapt and be flexible to meet changing needs.
Understanding the Concept of Bulk-buying
Bulk-buying is the purchase of large quantities of products at once. This happens when there is uncertainty about the availability of those products in the near future. Due to the fear of the unavailability of products in the future, people started stocking up items.
According to a report by Statista, most people in India could not get essential groceries online in the month of March 2020. They anticipated the situation and had started purchasing essential items, such as hand sanitizers, masks, and household products. Many people are still adopting this approach during this variant.

Purchasing Behavior of Men and Women
While data shows that shopping behaviors are changing based on generational differences, we also see variations based on gender.
According to data by Forbes, women are more likely to be concerned about the effects of COVID-19 than men.
However, the pandemic has affected the shopping behavior of men more than women. Nearly 47% of men said it had impacted their purchase decisions, against 41% of women.
Further, 38% of men compared to 33% of women agreed that it had impacted where and how they shop.
Men were also found to be shopping online and avoiding in-store experiences more than women. This includes taking advantage of options that limit in-store interactions like BOPIS (buy online, pick-up in-store), curbside pick-up, and subscription services.
eCommerce Challenges
In theory, online stores of all sizes stand to benefit from the switch of consumer behavior to online shopping since they are already well-positioned to serve the increasing demand for goods and services.
However, there are challenges and issues with the supply chain and product delivery, with companies already starting to be smart about resolving them.
Perhaps an even more limiting factor for businesses will be the level of readiness of their eCommerce offering. If their online platform is not capable of offering a competitive user experience, the chances are it will fail to impress or retain customers.
Ensuring that your eCommerce site or app is optimized and ready will be critical in the success of your online offering, and how competitive you can be in such a scenario. Companies need to deliver the best eCommerce experience possible.
To start with, they must be discoverable via search engines at the time their customers wish to make a purchase. Once customers are on the site, the eCommerce platform must be responsive and meet or exceed customer expectations.
How to Remain Competitive with your eCommerce Offerings?
As the Coronavirus crisis continues to bear down on the world's population, eCommerce businesses can ensure that they are there when consumers need them.
Nike, for example, has managed to increase digital sales by 30% as a result of their fitness and eCommerce apps being particularly well integrated.
As consumer behavior changes and results in more and more customers shopping online, eCommerce businesses will also become more competitive.
If your site is not found in search engines for relevant searches, or your site's responsiveness lags behind your competitors, your ability to compete will be severely diminished.
This implies that, rather than stopping marketing activities such as analytics, Search Engine Optimisation (SEO), content marketing, paid campaigns, etc., companies should start investing more heavily in these types of activities.
While each business is different and will face its own challenges, investing in these areas may help companies thrive in a competitive space, and help offset the financial impact of the loss of offline sales.
Investment here will certainly prevent the loss of online market share and will help position brands in preparation for the increase in demand that will surely come once this crisis abates.
The key to success in such challenging times lies in understanding your customer's intent and providing content that meets or exceeds their needs.
Businesses should instead perform a deep-dive into their analytics and understand the current needs of customers since these needs will almost certainly have changed recently.
In this new era, as customers are having to spend much more time shopping online, even the smallest changes matter. The site's user experience and page load times will likely have a much more significant impact on customer retention and conversion rates.
Remember, page speed or page loading time is a ranking factor in Google these days. There has been much research published showing a direct inverse relationship between the speed of a page and the number of conversions.
Final Say
While the world is reeling from the effects of the Coronavirus pandemic, user behavior is being forced to change, and shoppers are increasingly moving online.
eCommerce businesses are in a position to be able to capitalize on this, but only if customers can find them in the first place.
Depending on your business type and audience, your response to the ever-evolving situation will change. You know your customers better than anyone.
In these uncertain times, there are still opportunities; it just takes a slightly different mindset and approach and a positive attitude.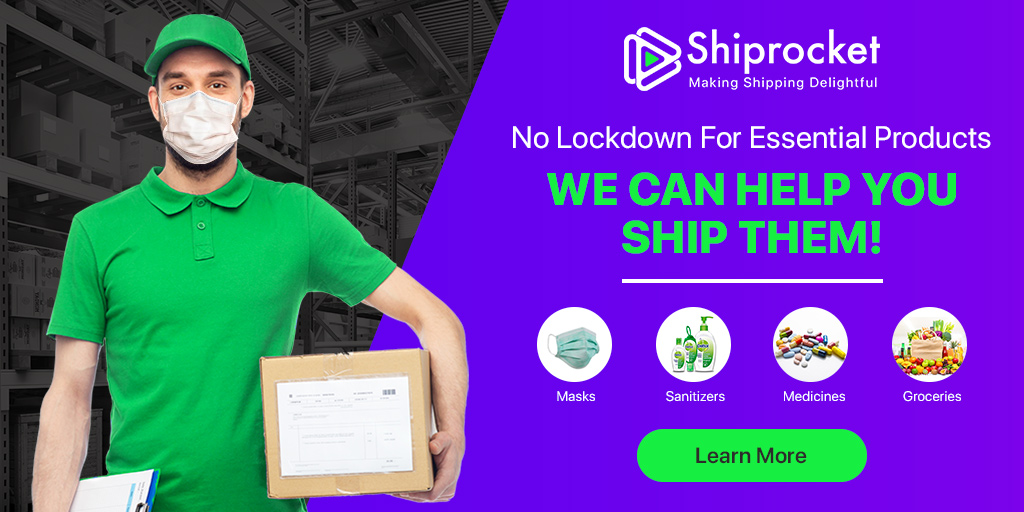 Calculate Your Shipping Costs Now