What is Return Fraud and How Can You Prevent it?
Online customers love a good product returns policy. They feel much more satisfied when purchasing a product knowing they can return it. This is why having a solid returns policy on your online store allows you to ensure a sense of security and flexibility. In turn, your customers will see you as one of the most trusted brands with quality and commitment.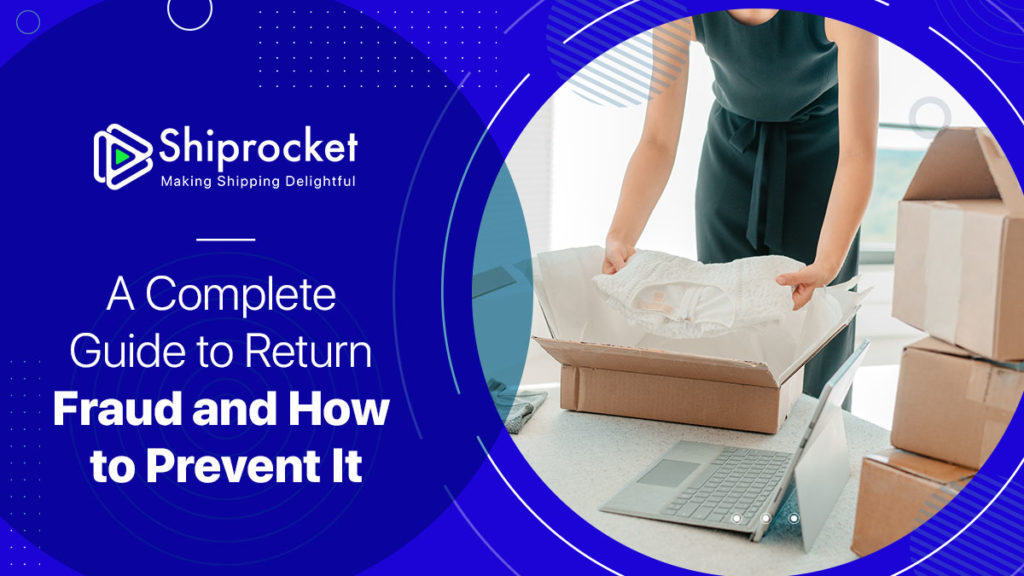 But you have to be careful of return frauds, there are some fraudsters that can hack customer accounts to initiate returns and transactions. E-commerce sellers who want to stay away from this kind of fraud should educate themselves and about the ways to prevent it.
Return Fraud in Retail
Under a normal online purchase transaction, a return occurs when a store owner needs to refund money to a customer following their return policy. The merchant initiates the return process and passes it through to the payment processing department then to the bank, and finally, the bank credits the customer account.
The online return fraud is initiated by the fraudster to receive the funds at the end of the process. These online fraudsters gain access to the eCommerce website and merchant accounts, send the refund requests, then transfer those funds to their account. They use customer accounts so that they cannot be identified when the fraud is discovered. It's also possible for fraudsters to hack a payment terminal and use the credentials saved on it to access the accounts of the previous owners.
3 Types of Return Fraud and Ways to Prevent It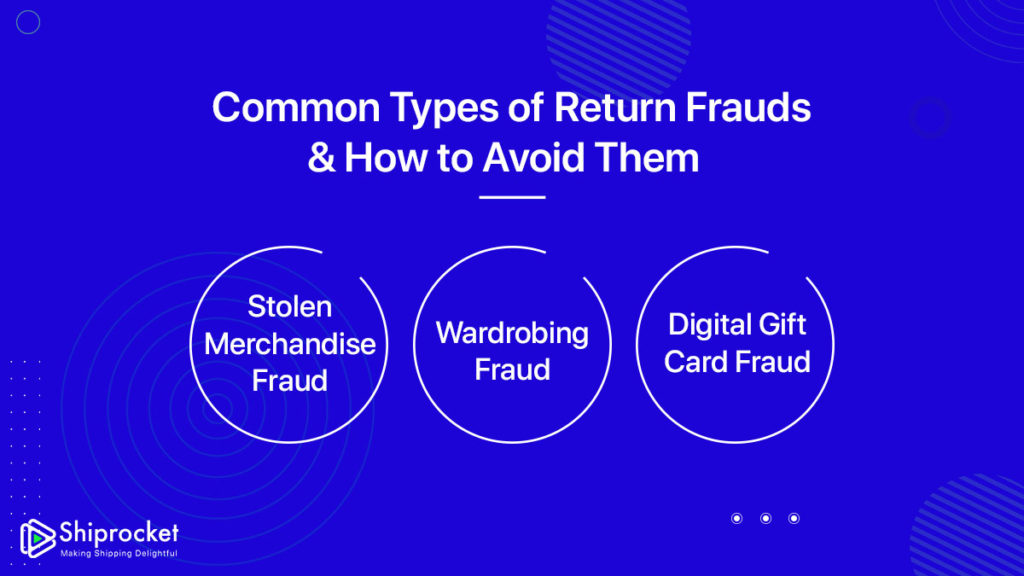 Merchandise Return Fraud
As the online eCommerce market grows, so does the risk of return frauds. That means a greater chance of fraudulently returned merchandise and goods. Retailers need to learn to protect themselves against this type of return fraud by educating themselves.
According to a report by NRF showed that around 10 percent of all returns are done without a receipt. The fraud involves a person attempting to claim a refund on purchased items by just showing a receipt, and not including the merchandise. To help avoid such scenarios, make sure that your return policy is clearly mentioned on the website and also consider including this information on the return receipts.
Additionally, you have to look for ways for dealing with online returns. Make sure that your return policies are clear and deemed to be legitimate to make any return. It's better to have the policy to encourage product exchanges rather than refunds.
Wardrobing Return Fraud
The word 'wardrobing' is becoming one of the new trends in online return fraud. Today it's not just limited to expensive clothing. But it's a kind of return fraud where an item like electronics and even a computer is purchased, used, and then returned to the store for a refund. According to a report by Brightpearl stated that 40% of merchants have reported an increase in wardrobing return frauds, and also shared that their profit margins are being impacted by handling fraudulent returns.
Your support staff must be trained to look out for signs of fraud by using video equipment. You must include a product tag on the clothing items that cannot be replaced. If it is removed, this will be evidence of tampering. Also, those garments cannot be returned unless the tag is still in place. Along with this, retailers can attach a return policy to the tags to prevent fraudulent return activity.
Digital Gift Card Fraud
Digital gift card frauds are normally untraceable and so convenient to target for fraudsters. These gift cards are like digital cash that is not subject to any credit or debit card regulations or linked bank account. This is why it attracts more fraud attempts than almost any other category of online return fraud.
It's also easy to use these cards for online purchases and or get back into cash. The gift cardholders can shop online or use them to get a discount. The peak time for gift card return fraud is during the holiday shopping season. Fraudsters know it's easier to use these cards during peak sales seasons.
To prevent this kind of fraud we recommend you to have your own fraud prevention department, but this is a much more expensive option. Retailers who offer gift cards can strengthen their internal controls to track each one of their gift cards from purchase to redemption. Tracking card data can show you unusual activity as well as fraud activity at other locations. Additionally, make sure you follow the best security practices to avoid data breaches on the types of gift cards you process.
Final Words – More Attempts Expected
The issue of eCommerce return frauds will continue to grow in 2021, so retailers must follow the best security practices to protect themselves and their customers by using a set of prevention solutions. There is no perfect solution to combat return frauds but when you keep an eye on new technology and security measures and stay informed of new fraud tactics, this will help minimize this mounting problem.
Calculate Your Shipping Costs Now