eCommerce Revenue Models: From Sales to Crowdfunding
eCommerce platforms have opened the world for traders/sellers, distributors, creators and artists. Each can connect with the target audience and transact in new ways to earn revenue. However, every platform offers unique options to monetise. So, how does one choose an eCommerce revenue model? What are the factors to consider? This ultimate handbook introduces you to some popular eCommerce revenue models that ensure profitable income.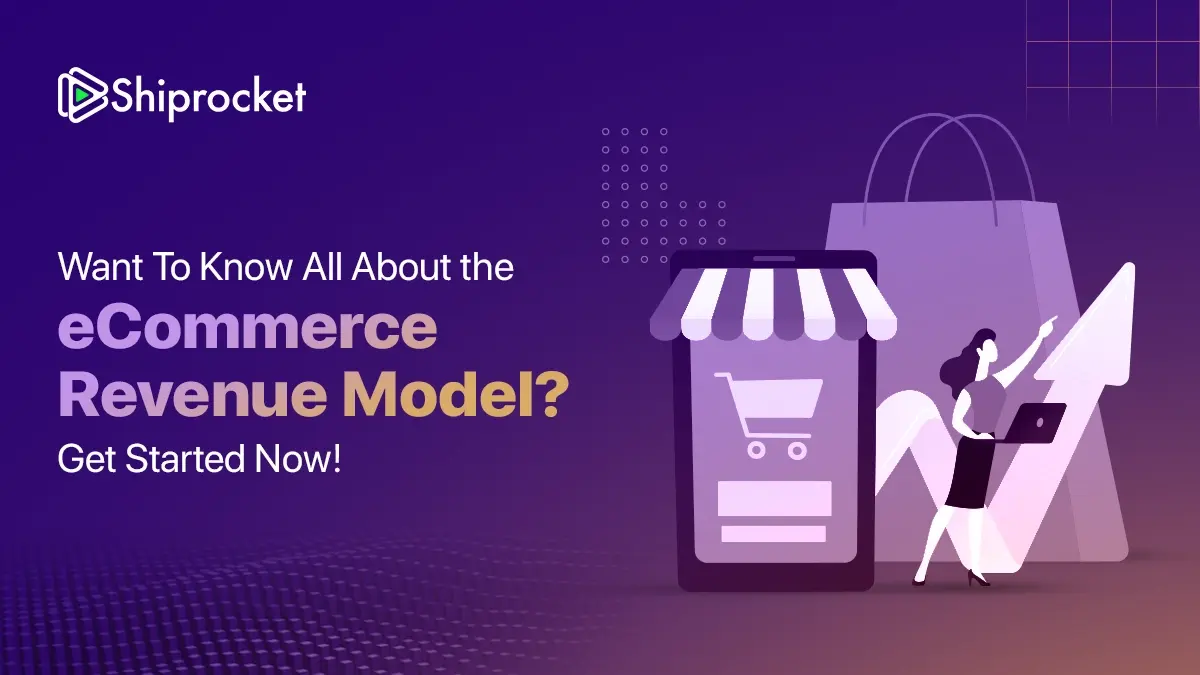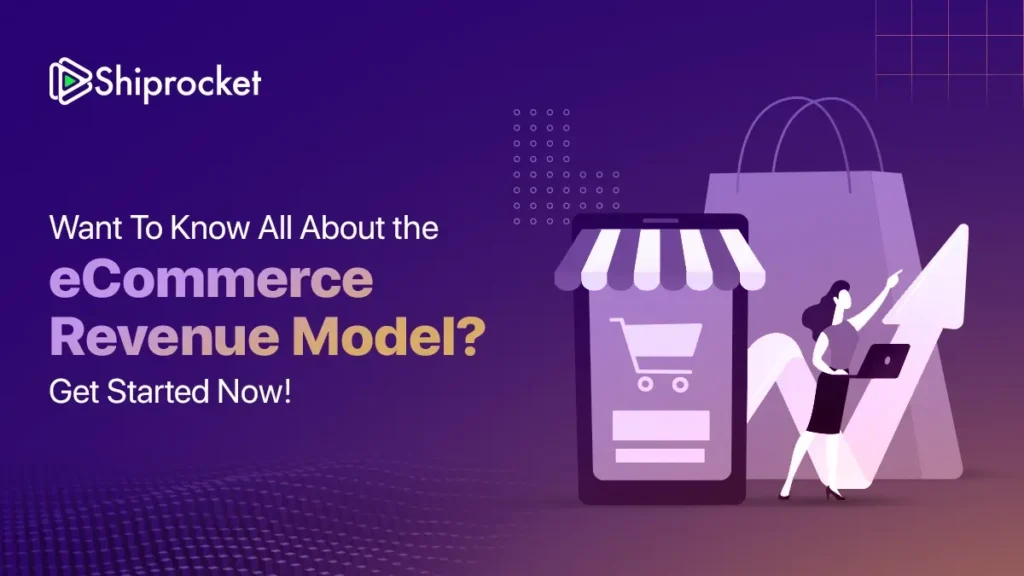 Let us Start with the Basics: What is an eCommerce Business, Really?
Before we begin to explore each revenue model's strengths and advantages, take a quick look at how eCommerce works.
eCommerce is a business model where sellers/retailers showcase their stores on eCommerce platforms for buyers to view and place orders. Once payment is made, the charges are shipped from warehouses/fulfillment centers to customer doorsteps in a few days or hours. eCommerce companies use various tools to streamline their operations, from sourcing products to marketing campaigns and social selling.
eCommerce businesses are rapidly reshaping the world of economics by using exciting new initiatives and 'social selling' strategies. However, they can become profitable only if they use the appropriate revenue model.
Deep Dive into the eCommerce Revenue Model: The Complete Breakdown
Now that we know the workings of eCommerce businesses let us look at the different revenue models that this platform can support. Each model offers distinct advantages. Let us consider each of them here:
Sales Revenue Model:
This is the default eCommerce revenue model, and eCommerce businesses showcase physical products via images, text, graphics and videos. Potential buyers browse, select and purchase products at these online storefronts. The most common product categories sold via the sales revenue model are fashion, electronics, home supplies and similar products.
Businesses earn by charging higher than the cost of goods. However, this model's challenge is managing the inventory and logistics and shipping on time to customers.
Sponsorship Model:
In this revenue model, the eCommerce business is sponsored by a third party. The sponsor is chosen based on shared goals, values and the audience. The sponsor commits to offering a certain amount in exchange for marketing collaboration. The sponsor uses the storefront to market their products. However, this revenue model is successful only if the revenue distribution between the two parties is well-drawn.
Subscription Model:
With this business model, eCommerce businesses can earn steady revenue by taking on subscribers. The critical factor in this income generation format is ensuring a regular inflow of subscription payments.
Customers are offered substantial discounts and savings on essential products like home supplies. Another format of this model is to provide limited platform use for a basic subscription fee. They will have to pay premium subscription fees for full use of the platform and access to all products. Revenue is earned by adding new members and recurring subscriptions. This model ensures that the delivery of essential products and services is uninterrupted and cuts the attrition rate of customers.
Dropshipping Model:
Dropshipping is a trending eCommerce revenue model that allows a business to sell products, even though they are not the manufacturer/seller/distributor or wholesaler. The drop shipper does not own any inventory or stock. In this model, the drop shipper purchases the products from third parties, and the makers ship directly to the customers.
The drop shipper will focus on marketing and attracting buyers to the virtual storefront. When an order is received, the drop shipper forwards the shipping address to negotiate with suppliers, wholesalers and manufacturers to handle inventories and ship directly to buyers. The drop shipper earns by marking up wholesale and retail prices. But, supplier/manufacturer management is crucial for this model to be effective.
Digital Products Model:
This is a trending eCommerce revenue model. The eCommerce business will sell digital products like digital art, online courses, eBooks and other online assets. These products become available to customers when they make an online purchase. These digital products are sold through downloadable links.
Revenue is earned from licensing or selling access to these products. When dealing with digital products, the primary concern is the digital rights of the assets. The authorised owners should empower them, and the eCommerce business has to comply with intellectual property protection practices expected by regulatory authorities.
Agency Revenue Model:
Agencies hire eCommerce businesses to have a creative presence on the platform. Agencies pay the company to publish content that resonates with the eCommerce customer base. The agency handles the marketing and tailored content for the creative presence.
Revenue is generated when the agency pays a commission and regular fees for the creative presence. The eCommerce business earns via commissions from the agencies. However, this model works best only if a dispute resolution authority or arbitrator can be set up.
Affiliate Marketing Model:
In this eCommerce revenue model, businesses promote products or services and earn when consumers click on affiliate links in blogs, websites and even social media posts. However, the challenge in this revenue model is finding the target audience interested in the affiliate products.
B2B eCommerce Model:
In this eCommerce model, the buyers and sellers are companies or commercial entities. This model works best for volume-based sales and is ideal for distributors or manufacturers. The eCommerce business can earn from repeated transactions or one-time bulk purchases. However, the key consideration for this model to be successful is to ensure that the processes are optimised and all stakeholders are aligned.
Crowdfunding Model:
The crowdfunding model is very effective when eCommerce businesses want to offer innovators and creators an avenue to sell products/projects or art collections. Many people are willing to contribute when the project or product is innovative.
In this business model, the creators set up the campaigns, define the fund/amount to collect and reward contributors. Sometimes, companies or individuals back the production and contribute funds to support the project. Additional income can be generated by offering early access and other privileges.
White-Labelling and Licensing Model:
In this revenue model, eCommerce businesses offer unbranded products or white-label products on sale. These are rebranded by buyer companies and sold as their own. For example, many companies manufacture products such as modems, perfumes or popular toys in huge numbers. These are sold to resellers or big enterprises which replace the nameless products with their own brand name, logo and colours and sell.
Conclusion
eCommerce continues to evolve as the world realigns with digital transactions. Businesses, creators and artists need to know the best revenue models for their industry when leveraging eCommerce platforms. This handbook on eCommerce revenue models explains the options available for businesses to leverage and create earning potential. Each eCommerce revenue model has its unique strengths and considerations, and the choice of revenue model must be based on the target audience and business goals.
Is using multiple revenue models to optimise my eCommerce business advisable?
You can use a unique combination of revenue models by considering the types of products you sell. But you must ensure the models are compatible and don't create conflicts.
What factors must I consider when deciding the revenue model for my eCommerce business?
Ideally, consider the category or your type of product, service, target audience and business objectives. You should back that with market research and assess the feasibility of your preferred model.
Are there regulatory considerations for eCommerce revenue models?
Yes, some of the revenue models need regulatory compliance. For example, affiliate marketing needs disclosures on privacy and taxation.
Calculate Your Shipping Costs Now