It's Official: An Improved Version Of Engage Has Arrived
Our team has been hard at work lately to help make Shiprocket Engage even more valuable for your business. We're thrilled to tell you that we've added some cool new features and made some significant improvements.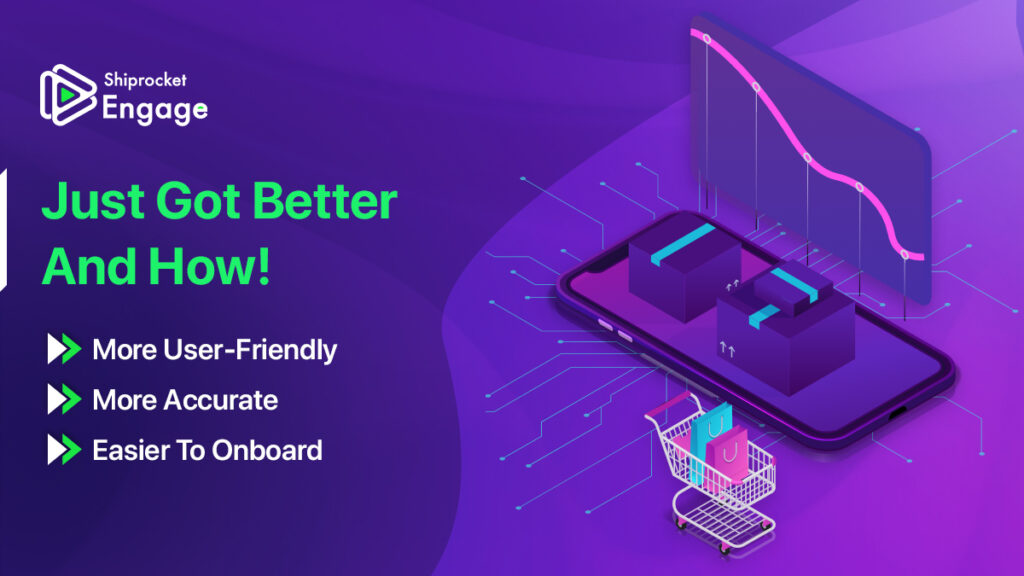 Shiprocket Engage now has more functionality than before to ensure it helps businesses like yours to get your post-order communication right, reduce non-delivery of orders, and generate more profits. Here's all about these new features/improvements, and we hope you enjoy them as much as we do.
Your Buyers Can Now Chat In Hindi
Right on your first message from your branded WhatsApp account, your buyers will now get an option to change the language from English to Hindi. Providing your customers the choice to chat with you in the language they're most comfortable with will help you communicate better, leaving no room for misinterpretations.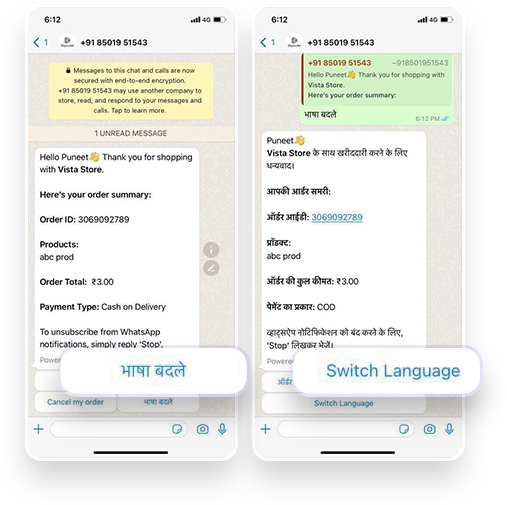 Result? The quality and efficiency of your service will improve, and you'll spend less time on each customer. Also, your customers will get a more user-friendly experience.
Unicommerce Users Can Now Send Pre-Ship Messages
Previously, Engage only supported post-ship WhatsApp messages for Unicommerce users. Now one can also send pre-ship WhatsApp messages to transform their buyer communication throughout the post-order journey.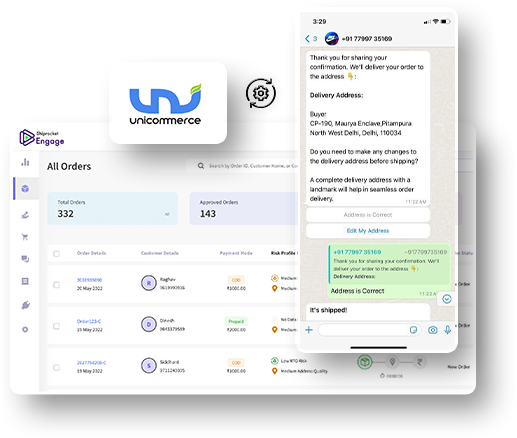 What does this mean for you? If you get orders from Unicommerce, you can now allow your buyers to confirm orders and verify addresses on WhatsApp. This will help reduce the risk of RTO.
Not only this, but you can also remind them about their incomplete purchases and recover upto 10% of extra sales from abandoned carts.

RTO-Prediction Is More Accurate Than Ever
Shiprocket Sense's intelligence is now upgraded & better prepared to predict RTO risk. The vernacular APIs will tell you the RTO risk score even more accurately for your orders, based on your buyer's history and order performance data.
As a result, your RTO losses will further go down, and your delivery success rate will further improve. Are you ready to take your profitability to the next level?
Getting On Board Got Even Easier
If you've not onboarded yet, it's now much simpler and faster. Getting started with Engage now doesn't take multiple steps. Instead, all it takes is a click to get on board.
We're more than committed to providing you with a painless process and supporting you every step of the way.
In the meantime, we'd love to hear any feedback you have on Shiprocket Engage and what we can do to make it even better. Stay tuned for more updates!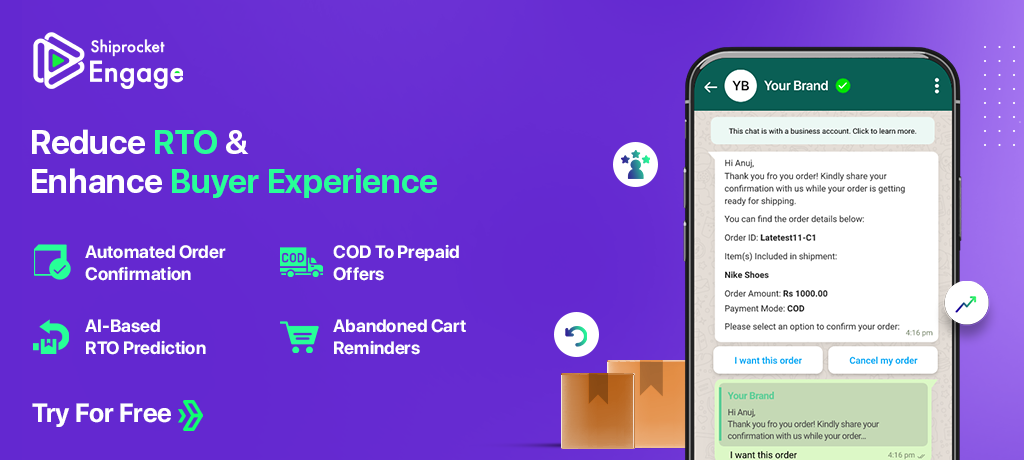 Calculate Your Shipping Costs Now