How Brand Name Changes The Way Your Customers Think
"Brand name is more important than a word, it is the beginning of a conversation."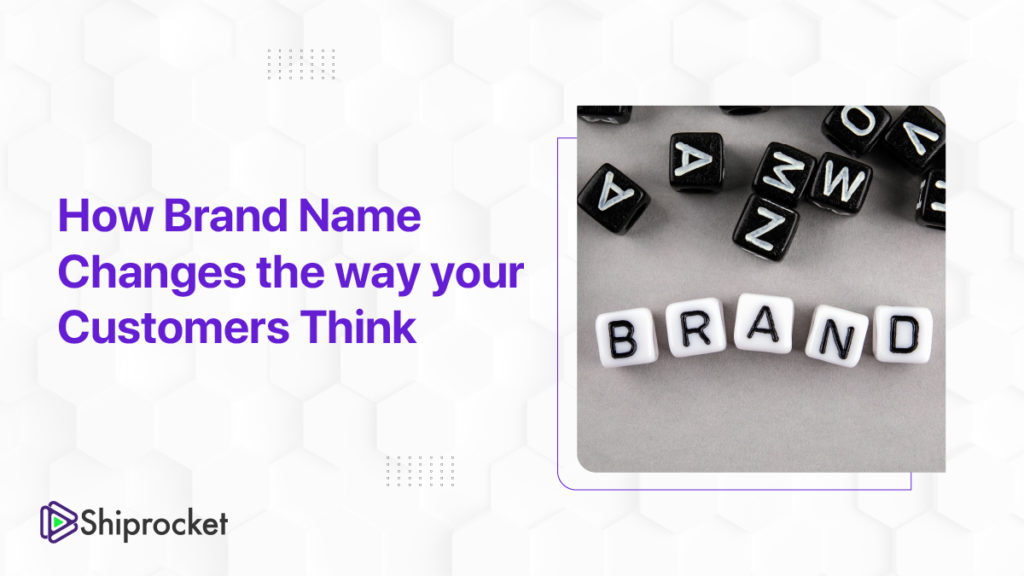 A brand name establishes an identity with which people may identify your business. It shapes attitudes, and informs customers about what to expect from your business. It has a great deal of power. A brand name is the first point of contact with your customers.
It is one of the "most precious assets a company possesses" when it comes to a company or product name. It has a lot of influence because it lends legitimacy, ensures quality, and creates client expectations.
What is a Brand Name?
One of the brand elements that help customers identify and differentiate one product from another is the brand name. It should be chosen with attention because it effectively and economically expresses a product's main idea. It is immediately seen, and its significance may be instantly stored and recalled in the memory.
The selection of a brand name necessitates extensive investigation. The product is not always associated with the brand name. A brand name can be based on regions (Air India, British Airways), animals or birds (Dove soap, Puma), or individuals (Louise Phillips, Allen Solly). In some cases, the corporation's brand name is used for all goods (General Electric, LG).
Features of a Good Brand Name
A good brand name should have the following characteristics:
● It should be one-of-a-kind/distinctive.
● It needs to be expandable.
● It should be simple to speak, recognize, and remember.
● It should include an overview of the product's features and benefits.
● It should be simple to translate into other languages.
● It should be able to be legally protected and registered.
● It should suggest a product or service category.
● It should specify certain qualities.
Importance of a Brand Name
Your brand name tells a story about you. It expresses your brand's positioning in the marketplace. It is a representation of your products or services. It defines your company's ethics, values, and objectives. It also conveys how you feel about them and the value you can provide to your target audience. A well-created name displays the maturity and relevancy of what you stand for. Lacking vision and creativity causes significant damage to your reputation and will not connect with your target audience.
Going down memory lane, you'll come across businesses that used to be known by a different name. Why do you think BackRub became Google, BlackBerry became Research in Motion, and Brad's Drink became Pepsi-Cola? These names didn't appear out of anywhere. They weren't just a coincidence, either. These companies went through the complete rebranding of their brand story to appeal to their target audience. After much research, trial, and error, these businesses have concluded that it's all in the name! And now you can see how these brand names rule the market.
Process of Selecting a Successful Brand Name
● Define branding goals using six criteria: descriptive, suggestive, compound, classical, arbitrary, and fantastic. It's critical to understand the role of a brand in the corporate branding strategy and the relationship between the brand and other brands and goods. It's also crucial to comprehend the role of a brand in the overall marketing strategy and a full explanation of the specialized market.
● Multiple name generation – Any possible name source can be employed, including the company, management, employees, present or potential customers, agencies, and professional consultants.
● Screening of names based on branding aims and marketing considerations to create a more coordinated list – brand names must be free of connotations, easy to say, and meet legal requirements, among other things.
● Obtaining additional detailed information on each of the finalized names – An exhaustive worldwide legal search should be conducted. Because of the expense, these searches are sometimes done sequentially.
● Conducting consumer research – Consumer research is frequently undertaken to confirm management assumptions regarding brand recall and significance. Consumers may be shown the attributes of the product and its price and marketing so that they understand the brand's purpose and how it will be used.
Based on the preceding procedures, management can finalize the brand name that best meets the organization's branding and marketing goals and then formally registers the brand name.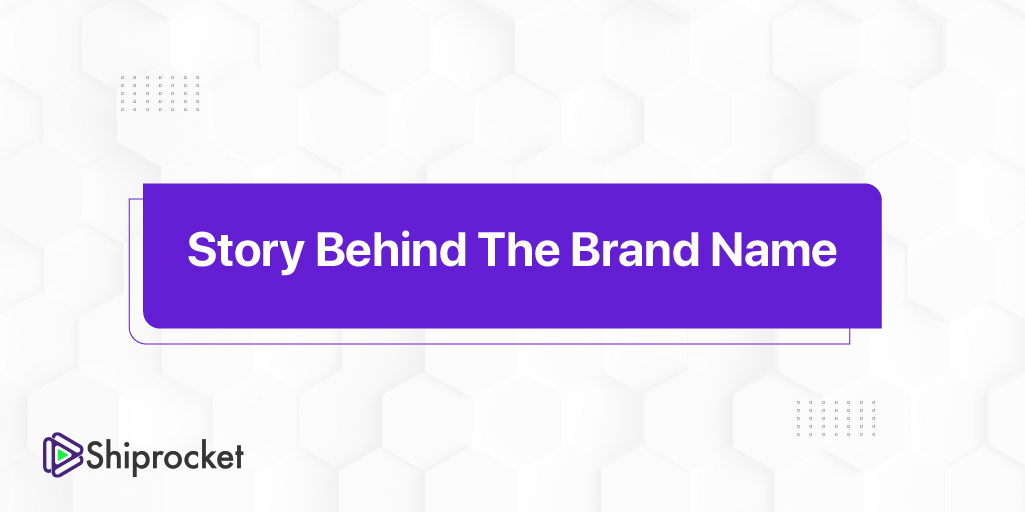 Story Behind The Brand Name
Every brand has a story behind its name. Every customer likes it when there is a story behind its brand name. Customers prefer the opportunity to become immersed in a brand's history and personality rather than working purely on a business-oriented, impersonal basis. This ties back to the search for brands that share and reflect our beliefs. People like to find something personal to connect with a brand. It also increases the customers' buying capacities.
How Does a Brand Name Change The Customers' Mind?
Consumer decision-making is influenced by brand name awareness; if a customer has heard a brand name before, they will feel more at ease while making a purchase. Customers prefer not to purchase unknown brands.
People are more likely to purchase brands with which they are familiar and have faith. Customers who are loyal to a brand are aware of it, and unfamiliar brands face stiff competition in this area. However, well-known brands are more likely to be recognized, and as a result, customers are more inclined to select brand-name products.
Conclusion
● The value of a brand is what it offers its customers and what it promises to supply over time. Customers will be drawn to you because of your distinctiveness, which may be communicated through your brand name.
● Your chosen name is an extension of your brand. It aids in either reinforcing or distancing your company from the value you deliver.
● A memorable name for a new-age venture's product is critical to making a great impression. In the long run, a unique name creates tremendous passion among customers.
● Remember that we live in the digital age, where your name travels across borders, and your reputation is spread far and wide.
Calculate Your Shipping Costs Now