How to Build Brand on Amazon to Earn Customer Trust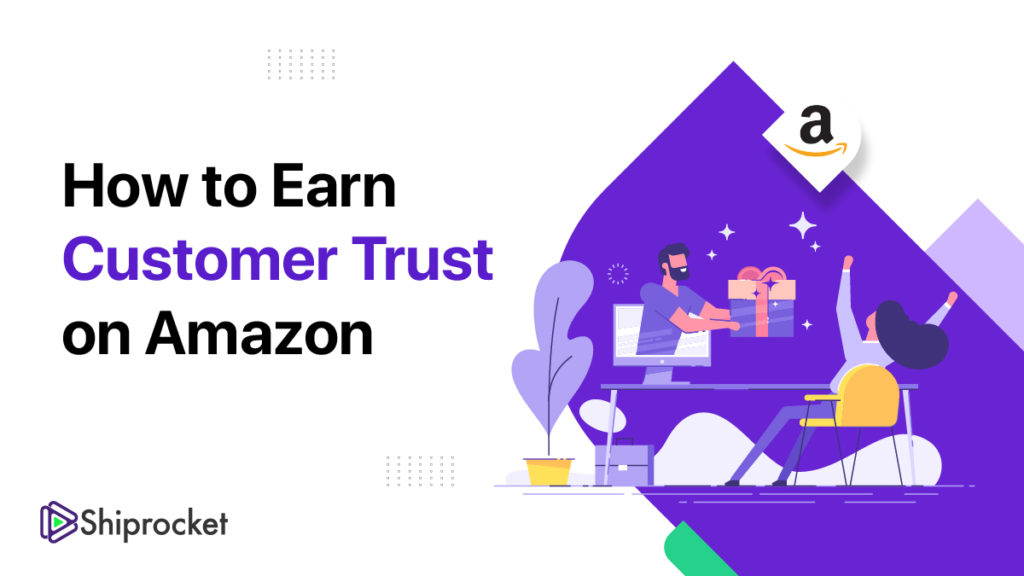 The eCommerce giant, Amazon, has helped lakhs of Indians sell their products online. Today, crores of products are listed on Amazon and sold every day. However, with the presence of lakhs of sellers on Amazon, the competition increases as well. Amazon India can indeed help grow your online business and increase sales and revenue.
Building brand integrity on Amazon and maintaining reputation is crucial to selling products. So, to get ahead of the competition, you need to get your products noticed and ranked. A simple solution to this would be building trust between your brand and the customers, which will eventually help in creating customer loyalty. Let us dive into some ways of building customers' trust in Amazon to grow your brand: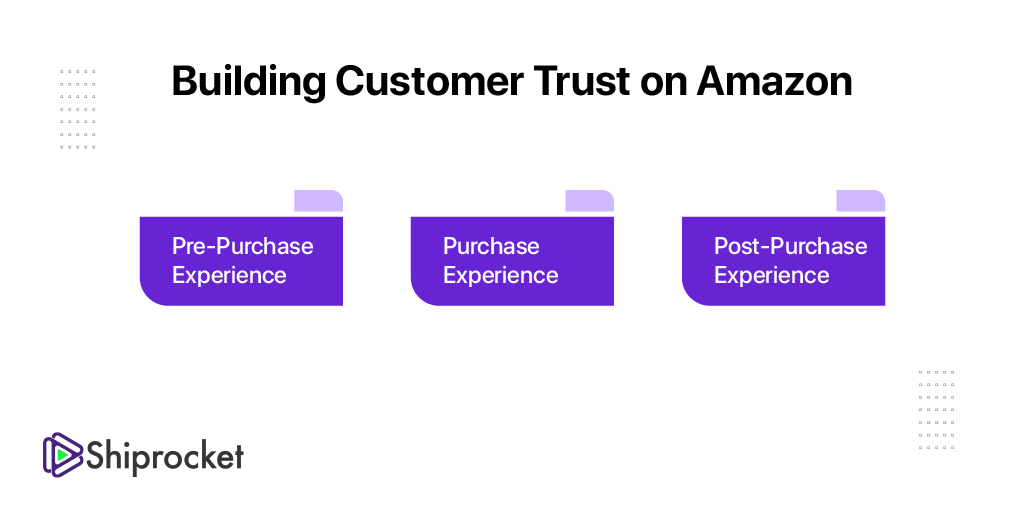 Pre-Purchase Experience
When customers search for products, your product must appear in the first few search results. No customer goes to 15-20 search pages to find the relevant product. So, they must discover the product quickly and in top results. To achieve it, you can:
Use relevant keywords in the title and product description but ensure that you don't overuse them. You can also add backend keywords to your product listings.
You can also advertise your products – sponsored products or display ads. These two advertising options will help boost your product discoverability and build brand on Amazon.
The advertising solution can help bring visibility to your product listings on Amazon and increase your chances of making sales. Display ads are banner ads that you can place on websites and mobile applications. Sponsored ads help showcase your products on top of the search results on Amazon. It is based on keywords and is a cost-per-click pricing model.
Your product images need to be attractive and influence the customers buying decisions. Once the buyer lands on your product page, they must find your page appealing to make a purchase. The product descriptions also need to be clear and informative, containing all the required details.
Purchase Experience
After checking the product pictures and going through descriptions, the buyers might go through the reviews section to know more about the product. Thus, you must go through the customer reviews and encourage your customers to review your products. To do this, you can offer cash back or rewards as well.
Positive customer reviews will help gain the trust of other customers and increase their chances of buying products from you.
You can also offer your customers fast and quick order delivery options, in addition to COD availability.
Post Purchase Experience
Brand development does not stop once the customer has purchased from you; you would want him to buy from you again. To build your brand on Amazon, you must ensure that your customer comes back to buy from you. Strive to delight your customer by providing the best services and delivery experience. How? Read below!
The packaging material that you use is as important as the product. The shipment goes through many hands and stops before it finally reaches its final destination. The packaging material will cover and secure the shipment throughout the transit. To ensure that the shipment reaches its destination safely and with no damages, it is crucial that you pack it correctly and with relevant protective packaging.
The last-mile delivery experience also plays a crucial role in the overall customer experience. You can also send greeting cards to your customers to go the extra mile to please them. Some sellers also send hand-written notes and the shipment for a personalized unboxing experience.
Excellent customer service can also help you build pleasant brand awareness. It is common for buyers to contact you directly through Amazon to clear their doubts or know more about the product. This is a great opportunity for you to earn their trust and build loyalty through prompt responses to their queries. Your response should reflect that you have excellent customer service, and your buyers can expect it from you in the future as well.
A hassle-free return experience is also crucial in creating a brand on Amazon. Since buyers buy products from you without touching or feeling the product physically, at times they feel the product is not able to meet their expectations. Thus, they might want to return or exchange the product.
The Final Words
Establishing trust between your brand and customers is crucial when you plan to sell on Amazon. It will help you stand out from your competitors. If your customers feel you offer quality products, they are more likely to purchase from you in the future as well. So, make sure that your Amazon product listing and product page says it all about your brand. Get positive feedback from your buyers. Use high-quality product images. Write to-the-point and clear product descriptions.
And when it comes to the fastest shipping, you can also choose to Self-Ship your Amazon orders. With Amazon self-ship, you sell your products on Amazon, but it is your responsibility to fulfill orders. You can choose to ship Amazon orders with Shiprocket – an automated platform to help you ship orders at discounted rates. Integrate your marketplace channel with Shiprocket and ship orders with multiple courier partners.
Calculate Your Shipping Costs Now