How To Select The Best 3PL For Your Business?
Many D2C & eCommerce businesses strategically use third-party logistics or 3PL to provide warehousing and distribution services that also include order fulfillment for clients. In this process, you need to figure out whether or not the 3PL company that you are selecting is in line with your needs and supply chain strategy.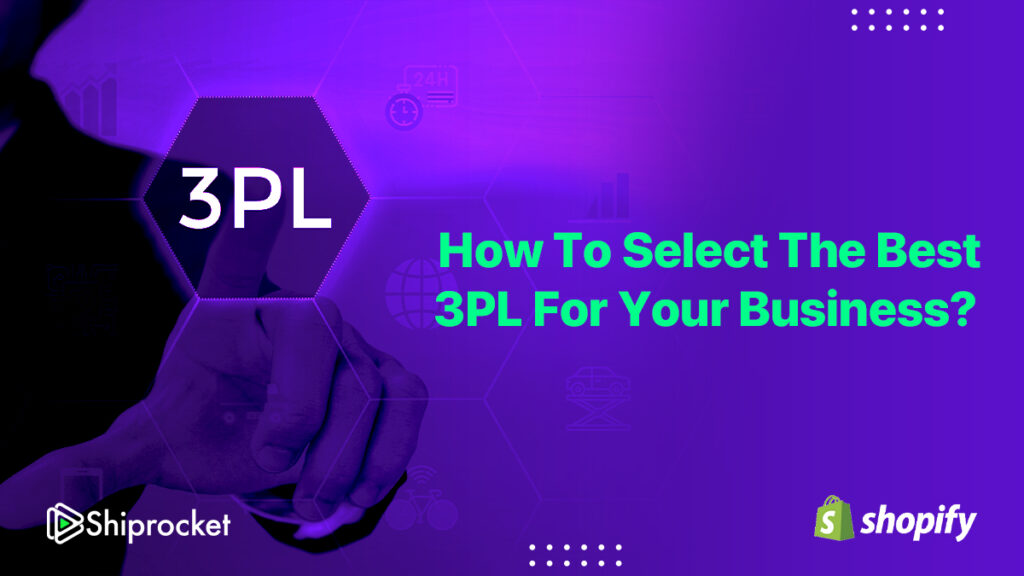 Below mentioned are the few criteria that businesses need to check before selecting a 3PL for their business. So, here we go-
Capabilities To Match Client Needs
It is essential to find out if the 3PL you are considering would be able to satisfy the long-term and future needs of the eCommerce business. Will it help you to make real-time and data-driven decisions with just a few clicks.
According to a study by Third-Party Logistics Study, The State of Logistics Outsourcing, "83% of 3PLs agree that their supply chains have been able to identify changes in macro environments and to modify and enhance supply chain capabilities appropriately."
3PL's Reputation In The Market
Try to ascertain the track record of the 3PL business in its relationship with suppliers, customers and employees. Also, try to find out whether or not they have good industry experience and what sort of customers they have. You can also check the award list and existing client portfolio of the 3PL.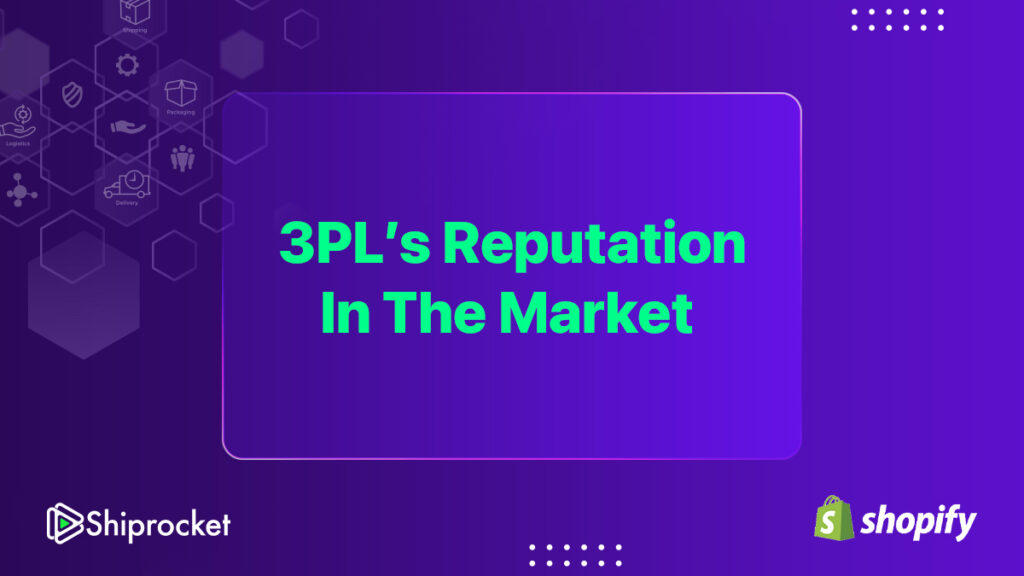 According to a study by The State of Logistics Outsourcing, "Most shippers-91% said that their relationship with their 3PLs was generally successful. A higher number of 3PLs- 99% agreed that their relationship has generally been successful."
Reliability
Check whether or not 3PL partner is receptive enough to handle disruption from time to time. Also, look at if they have financial stability, reliable methods and relationships during economic downfalls.
Customer Support
Make sure the 3PL partner you are about to choose can match the level of communication and professionalism. According to a study by The State of Logistics Outsourcing, "Most shippers-93% and 3PLs-98% agree that over the last three years, it has become even more critical for 3PLs to develop the capabilities to respond to customers more quickly with accurate and timely information."
Safety Of The Order
Always check the safety guidelines of a 3PL company with respect to its client inventory and warehouse workers. Also, make sure that you have a 360-degree video tour of the 3PL's warehouse facility.
Work Scalability
Enquire if the 3PL company can handle a large workload during peak season or if the client is planning to expand whether or not the logistics partner can absorb the new size of orders. Make sure that they have the proper infrastructure to sustain growth over time and be flexible in their operations.
Technology and Integrations
Check the service quality and whether or not the 3PL uses the latest updated delivery logistics software. IT capabilities play a huge role in building a satisfying relationship with shipping partners and customers.
According to a study conducted by The State of Logistics Outsourcing, "93% of shippers agree that IT capabilities are a necessary element of 3PL expertise. Roughly half—54%—of shippers indicate they are satisfied with their 3PLs' IT capabilities."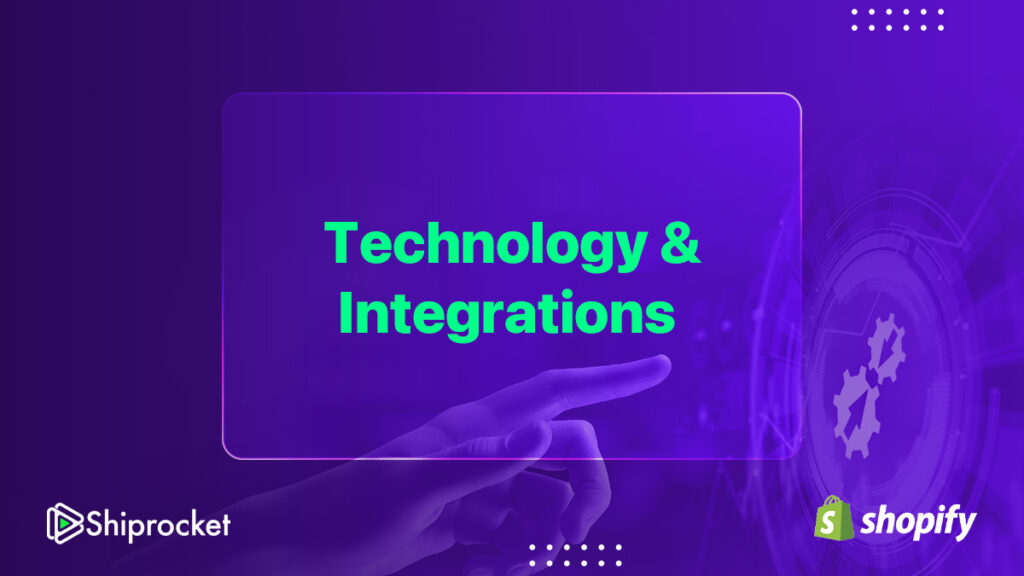 Shiprocket is a complete customer experience platform for SMEs, D2C retailers and social sellers. Deliver across 29000+ pin codes and 220+ countries at 3X faster speed. You can now grow your eCommerce business and reduce costs.
Shopify is certified Level 1 PCI DSS compliant. It meets all the six categories of PCI standards to include a secure network, vulnerability management program and regular monitoring and testing of networks.
Shopify can also be easily integrated with Shiprocket & here's how-
Shopify is one of the most popular eCommerce platforms. Here, we show you how to integrate Shiprocket with your Shopify account. These are the three main synchronizations that you receive when you connect Shopify with your Shiprocket account.
Automatic Order Sync – Integrating Shopify with the Shiprocket panel allows you to automatically sync all the Pending Orders from the Shopify panel into the system.
Automatic Status Sync – For the Shopify orders that are processed via the Shiprocket panel, the status will automatically be updated on the Shopify channel.
Catalog & Inventory Sync – All the active products on the Shopify panel will automatically be fetched into the system, where you can manage your inventory.
Shiprocket also offers free WhatsApp notifications to all their sellers now. Your customer will now receive an 'Out for Delivery' message, which will give real-time order updates and reduce NDR. The customer might miss an email but unlikely that he will miss a WhatsApp message. This will reduce RTO and increase order deliveries.
Calculate Your Shipping Costs Now