Here's How Your Money is Always Safe With Shiprocket
Funds are one of the most critical resources required to run a business efficiently. A businessman is always in need of ready-to-use funds to manage various business functions. He has a hard time if his funds are stuck somewhere.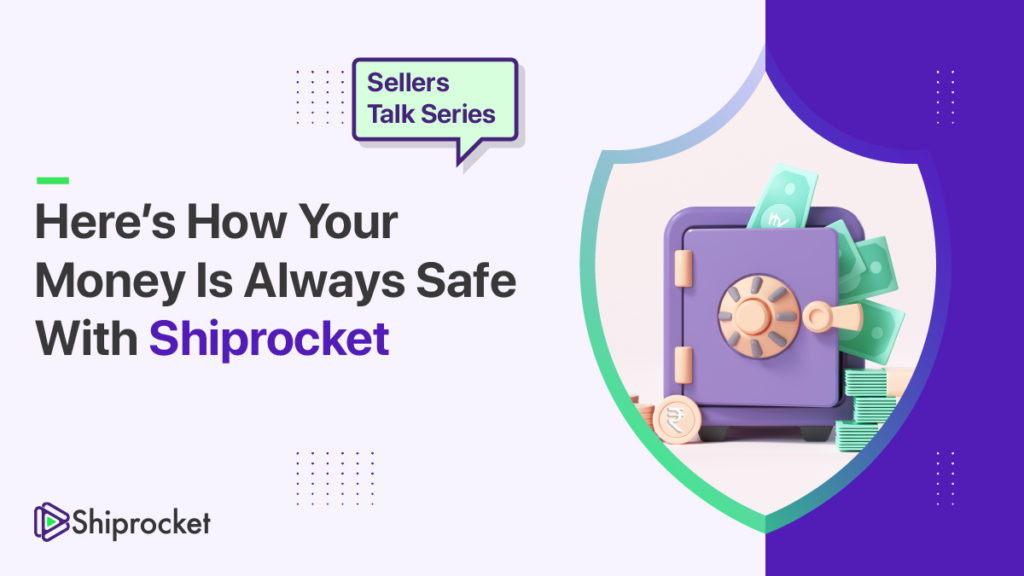 In such a scenario, if his funds are stuck in an RTO shipment, he feels helpless. A shipment can be marked RTO due to various reasons, but until it is returned to its origin, the business owner's funds are stuck.
Shiprocket is always concerned for all its sellers. And to help online sellers in such scenarios, we have a feature where we refund the amount of the RTO shipment to the seller until it is delivered to him.
One of our sellers also faced a similar situation. Here's a sneak peek at how we helped her.
Audio Transcript
SR Representative: Hi, welcome to Shiprocket. This is Rohit. How may I help you?
Seller: Hi. I am Himanshi from Silk & Store. I had shipped an order with Shiprocket on 15th November. Baad me customer ne order cancel kar diya toh mene 17 November ko use RTO mark kar diya tha. Ab 20 days se zyada ho gye, but my product has not returned.
SR Representative: While RTO delays like this are very rare, I would like to apologize to you on behalf of the courier partner. Ma'am, can you please tell me the order value?
Seller: My shipment was worth Rs. 3200.
SR Representative: Ma'am, I would like to inform you that in such a scenario, when a return order takes more than 20 days to return to its original destination, we credit the order value to the seller.
Also, ma'am, you can't transfer this refund amount to your bank account but use it to ship your further orders with us. And once your shipment reaches you back safely, the amount will be deducted from your account automatically.
Seller: Ohh, this is amazing. I was worried ki mere paise atak gaye hai.
SR Representative: Yes ma'am, we have specially come up with this feature to safeguard the interest of our buyers. Our ultimate aim is always to let all our sellers like you ship orders with us without any worry.
Seller: Mujhe is feature ke baare me pata nahi tha. I am very happy that I ship my orders with Shiprocket.
SR Representative: Thank you, ma'am. Is there anything else that I can help you with?
Seller: No, Shiprocket has such amazing features that I generally don't have any problems. This is the first time I have faced a challenge, but I am glad ki meri ye problem bhi solve ho gayi.
SR Representative: Thank you so much for your encouraging words, ma'am. We are always there to resolve all your queries. I wish you a good day ahead.
Conclusion
With funds stuck somewhere, a business owner can be in a problem. But as we always say, our sellers' comfort and experience are our topmost priority. Thus, we always come up with such features that can make their experience amazing with us. Stay tuned for more such stories!
To raise any query or to know more, you can write to us at [email protected]
Calculate Your Shipping Costs Now