10 Ways To Increase Your Average Order Value (AOV)
eCommerce is catching pace in India. New stores are coming up by the minute, and all of them have one aim – sell more! But, how will you make your mark in the industry and persuade your customers to buy more from you? Whatever approach you take your goal is to increase the overall sales for your store. Most sellers tend to digress from this idea and begin prioritizing other things over growing sales. With this blog, let's back to the basics and see how you can improve your average order value.
What Is Average Order Value?
Average order value is defined as the average amount spent on every order for a set period.

It is calculated as:

Average Order Value = Revenue / Number Of Orders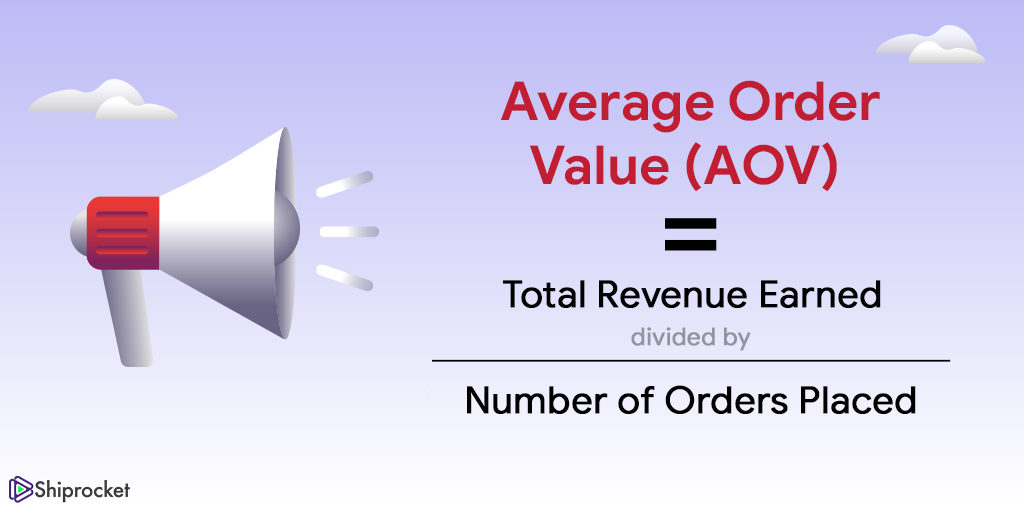 Significance Of Average Order Value
AOV is one of the critical metrics for measuring the growth of your online store. It gives you insight into your customer's shopping behavior and the amount they are ready to spend on your store.

Once you are aware of how much customers are spending on every order, you can apply this knowledge to decide the pricing and various marketing strategies for your store.

Hence, once your AOV increases, you can easily correlate it with an increase in profits and scale your revenue.
Tips To Increase The Average Order Value Of Your Store
Bundled Deals
This technique involves providing the user with a group of items that are frequently bought together or complement each other. For instance, if a consumer is purchasing a mobile cover from your store, you offer them a bundled deal that includes a mobile cover and a tempered glass. Moreover, you can also provide some discount on the bundled purchase and help them save some money. Firstly, a buyer will be persuaded to purchase this bundle as it would save them the research. Furthermore, you will sell three products at once as opposed to three different sales. Thus, the average order value will automatically increase.


Time Sensitive Deals
We all understand the urgency that pops into our head when we think of deadlines. Here, deals can work on the same principle. When you lay out a deal that ends in a few hours or days, you create that sense of hurry in the buyer's mind. They are propelled to make a purchase, and even if the offer is not very lucrative, they go ahead with it. Hence, time plays a crucial factor, and you can influence their purchase decision for a while.
Free Shipping Above A Threshold Limit
Shipping directly impacts the customer's purchase decision. If they have to pay an amount for shipping, they become skeptical of the purchase. Since free shipping is a trend these days, customers only prefer to order products that are shipped to them for free. Therefore, you can decide upon a threshold limit and provide free shipping post that. For example, you can offer
free shipping above Rs. 1499. This technique does not interfere with your budget and also helps increase the average order value directly. Further, when you ship with courier aggregators like Shiprocket, you save on shipping across India and make more profits.


Price Anchoring
Price anchoring is a smart technique to display products with a special price in different ways. You can show the highest-priced products first. Once you do that, it becomes the basis for comparison for other products. Hence, you can place lower price products around this product and convince the buyer to purchase them. Another way to go about it is by putting the high priced product at the top, which becomes the anchor. Then, following it up with a product of a higher value followed by a product with the same price as that of the anchor. This pricing strategy convinces the customer that the anchor is indeed a reasonable price for the product.

Personalization
eCommerce personalization is the marketing trend of the season, and it adds immense value to your buyer's journey. You must provide them with pop-ups, coupons, targetted recommendations, emails, offers, and personalized search results that are based on their past searches. These make the buyer journey easier an help them purchase better. Also, when you guide their session by the products they like and would need, they tend to buy more.
Customer Loyalty Programs
Customer loyalty programs play a significant role in engaging repeat customers. Loyalty programs offer discounts to people who purchase from their store over and over again. Since the best discounts are reserved for people who make maximum purchases, customers make more purchases to avail more discounts. This practice leads to an overall increase in the average order value.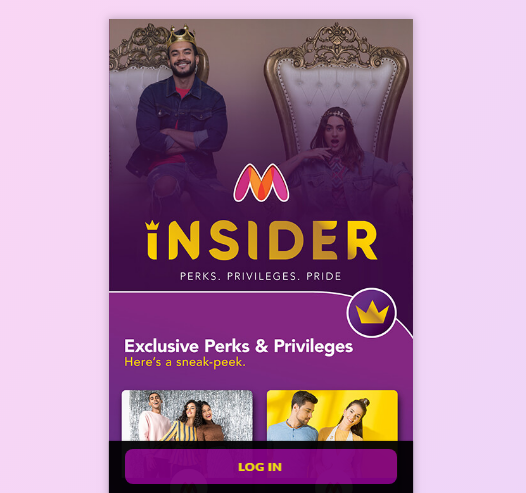 Up selling & Cross-selling
These are beneficial ways to increase your average order value. Upselling refers to the process of selling a more expensive version of the same product to a customer. You can do so by recommending the same product from different brands. For example, you decide to buy a pen online and look for it on Amazon. You find a pen that costs Rs. X and along with that you see another pen, with the same specifications but it has a good brand name and costs Rs. X +30. There are good chances you will buy a more expensive pen.

Cross-selling is the practice of showing product recommendations that complement the buyer's choice. For example, if they are buying shoes, you can show them socks, track pants, and a t-shirt. This will complete their look, and you can also increase the value of their orders.


Product Recommendations
Targetted product recommendations can help influence a buyer's decision like nothing else. While they are viewing a product, show them bestsellers, complementary products based on their past searches. Along with this, you can also display how many customers bought that item. Showing related products of the same category also simplify the user's journey, and they can save time when making a purchase.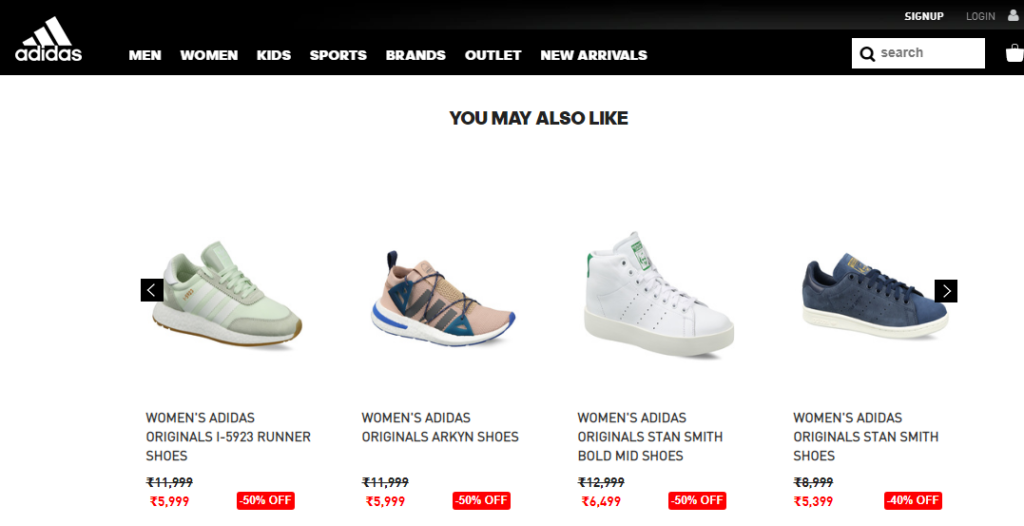 Display Savings On Bulk Orders
A shopping spree usually ends in regret, and customers might return their product if they feel they have overspent. So, it is a good idea if you continuously display the amount they are saving with each product they add to cart. With that, you encourage them to purchase more and give them the satisfaction of saving money too!
Discounts Above Minimum Spends
Another good way to target your customers is by offering discounts above a specific purchase limit. For example, you can offer 20% off on a purchase of Rs. 3000. These schemes push the customer to purchase more as they are ultimately saving. As they increase the number of products in their cart, the average order value automatically increases.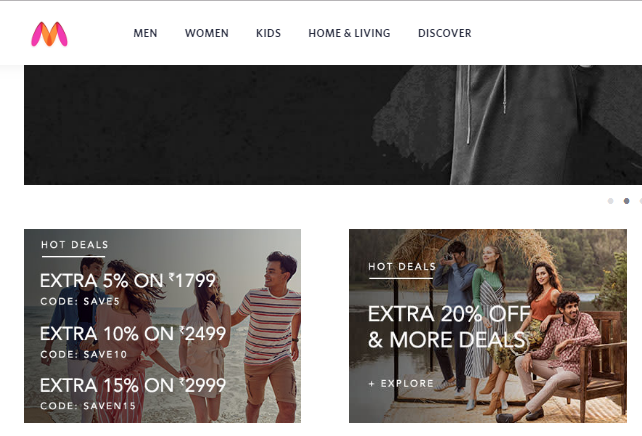 Conclusion
There are various ways to increase the average order value of your store. As AOV is a critical metric, make sure you do not lack in taking an initiative to boost it!

Calculate Your Shipping Costs Now