Need For International Shipping Insurance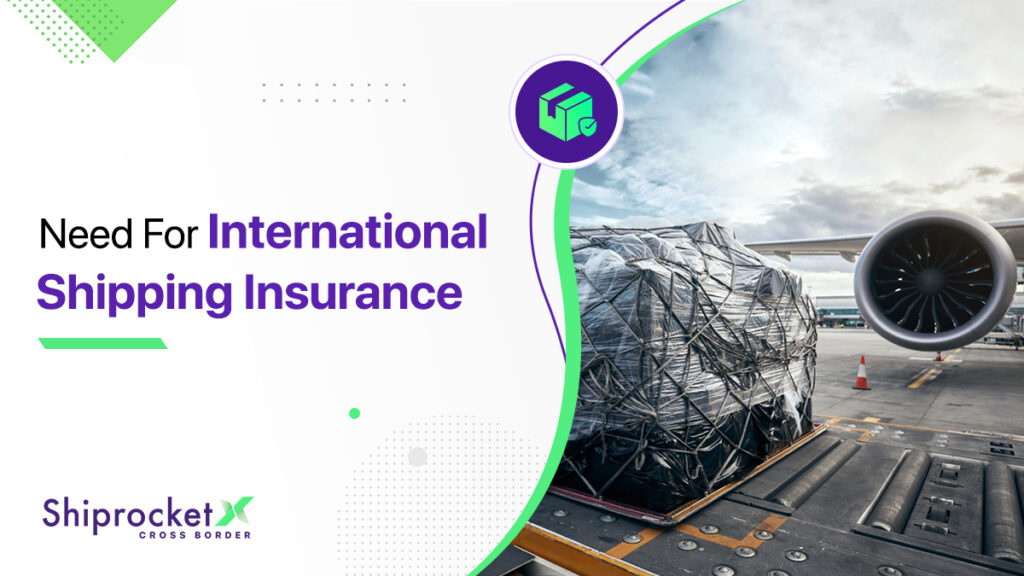 While most shipments arrive on schedule and in good condition, there are still hazards associated with delivering products. More consumers feel comfortable buying high-value products through eCommerce these days, making a potential loss an unpleasant experience that might harm your company's reputation.
If the prospect of damaged shipments, loss, or theft of your merchandise at the hands of a courier makes you worried, shipping insurance may be worth considering.
A shipper can acquire shipping insurance to be paid for lost, stolen, or damaged shipments while en route with a courier. It can be purchased at the time of shipment from couriers or third-party suppliers, with prices ranging depending on the claimed value of the goods.
What Do You Understand By Shipping Insurance?
Regardless of how the damage or loss occurred, shipping insurance reimburses up to the entire package value, plus freight. Insurance policies can be acquired directly from a carrier or a third-party insurer, and they are available for single shipments or as a customised long-term plan. While shipping insurance is open to anyone, it is most commonly utilised by firms that deliver products in large quantities or of high value.
E-commerce firms use shippers to fulfil consumer orders.
Large or high-value item manufacturers and distributors.
Businesses that ship internationally use a variety of forms of transportation.
Every shipping incident disrupts the supply chain and requires additional efforts for these companies. These losses can be mitigated with the use of shipping insurance coverage. Shipping insurance protects you financially if a package is stolen before reaching its destination.
Benefits of Having International Shipping Insurance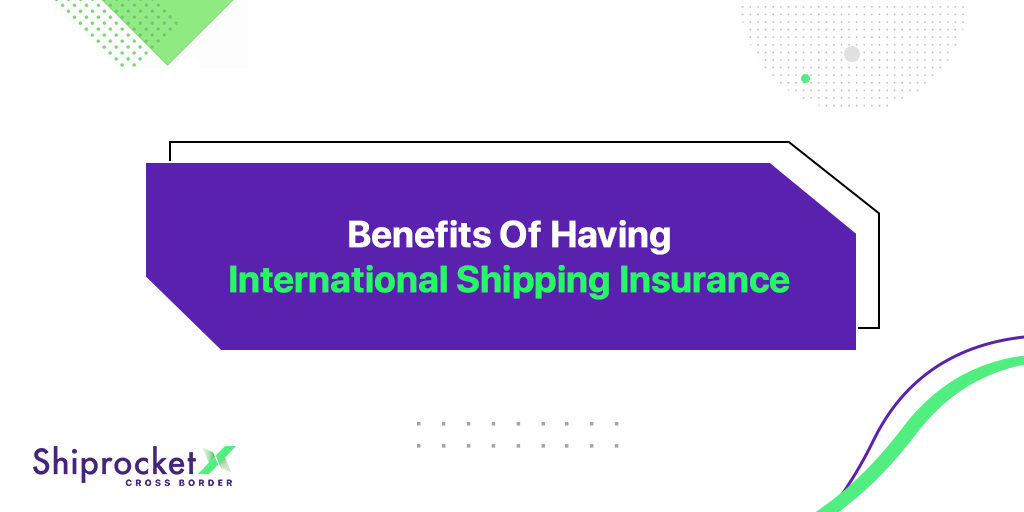 Even the most well-known transportation companies are not immune to failure. If you have insurance, you will be paid for any delayed shipments or damage to your belongings. The following are three significant advantages of shipping insurance:
Added Assurance
Knowing that your delivery is insured is a vast comfort with many other concerns about moving overseas. You won't have to worry about additional expenses if your shipment has problems.
Protection Against Incidents
The correct insurance covers your carried goods and any costs incurred due to typical failures. Things like pirate attacks and fires might cause delays and raise rates, but this form of insurance will cover these expenses.
Protect Your Goods
Any damage to your goods that occurs while loading or unloading and during transit might be covered by insurance.

Why Do You Need International Shipping Insurance?
Cargo theft continues to be the biggest trouble maker in the logistics industry, regardless of which part of the world it might be in. If your shipment is lost, stolen, or damaged during transportation, shipping insurance allows you to be reimbursed by the carrier. It provides an additional layer of safety during the shipping process and ensures that you will not be responsible for the entire package's cost if something goes wrong.
Do you genuinely want your goods to be included in these projections? If the response is no (which it should be), you should buy shipping insurance to avoid being responsible for the expense of replacing your package's contents.
Although the chance of damage usually is proportional to the distance travelled, it might occur at any point throughout the voyage owing to events beyond your control. However, one thing you can control is shipping insurance, which can safeguard both you and your package.
What Are The Risks Of Shipping Without Insurance?
Shipping without insurance puts a company vulnerable if something goes wrong with the shipment before it is delivered, potentially increasing fulfilment expenses.
Even if the carrier provides some coverage, it is often insufficient to cover the total cost of the item. Damaged or undelivered shipments require delivering a new item to customers, paying for second express shipping, and a discount to account for the inconvenience. The cost of these damaged or lost shipments can build up, putting strain on your company's bottom line. Shipping insurance is one way to reduce the risk associated with order fulfilment.
Final Thought
While the carrier covers all shipments to some extent, shipping insurance provides additional protection and convenience for a relatively small payment. Shipping insurance compensates for the total value of any damaged or missing shipments allowing you to keep your cash flow in check, provide prompt customer service, and have peace of mind.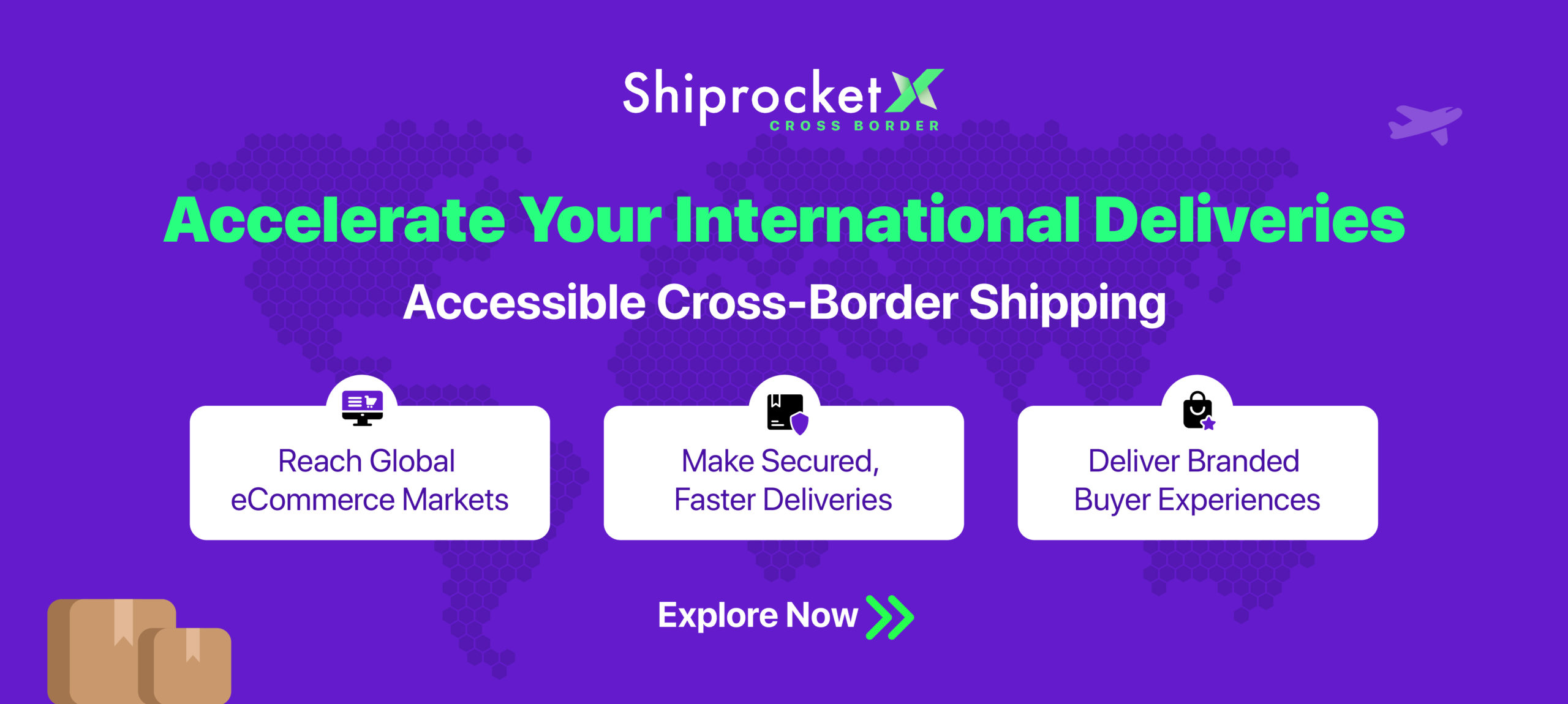 Calculate Your Shipping Costs Now