eCommerce
What Is Demand Forecasting & 6 Methods To Forecast Consumer Goods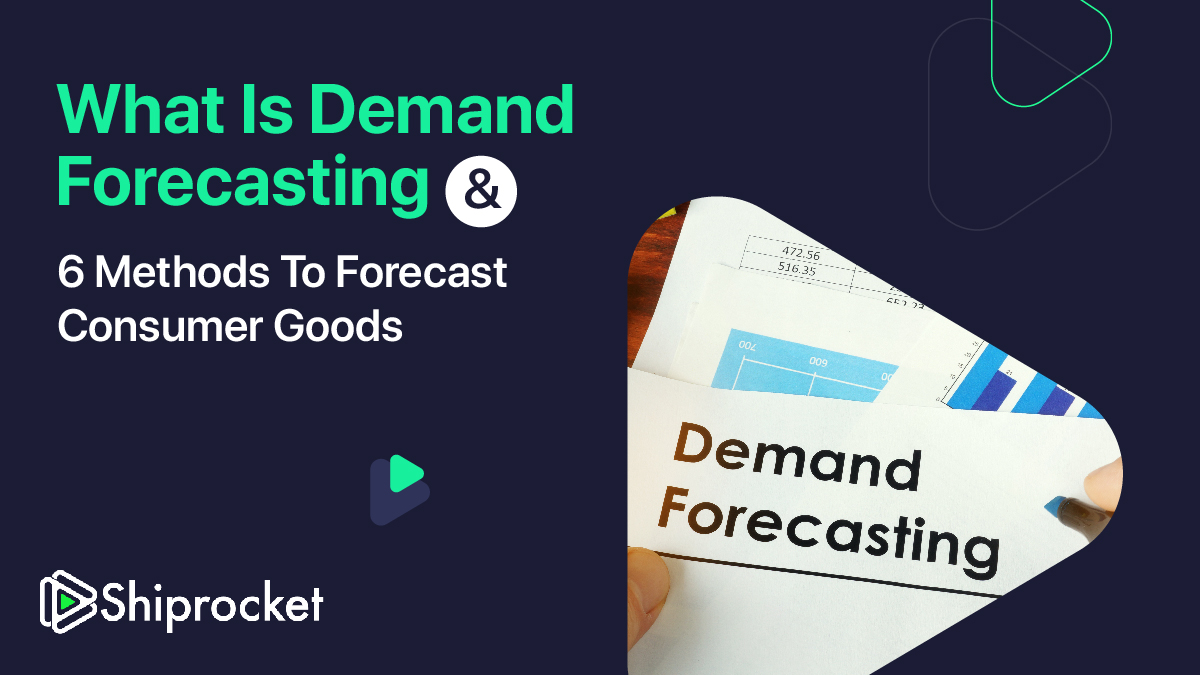 Running an online business is complex and to achieve stability in it is even more difficult. You face multiple challenges such as –How many units of inventory do you need for each SKU? How often do you need to refill inventory? How will demand projections change over time? What do you need to become successful a year from now?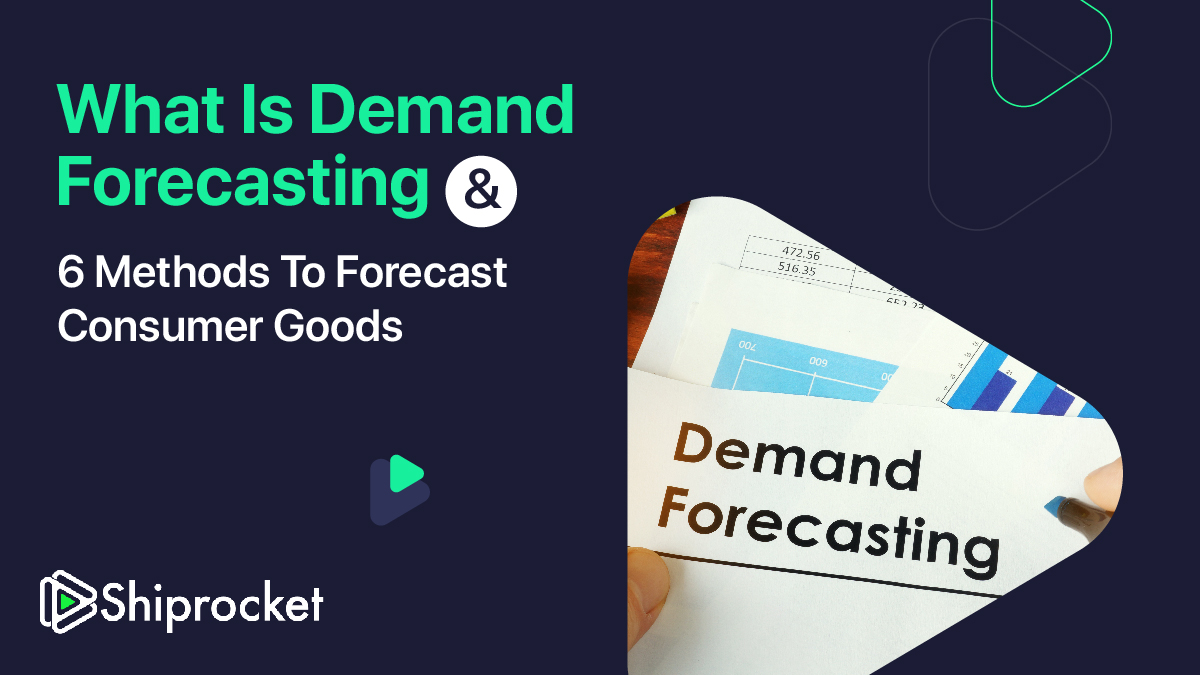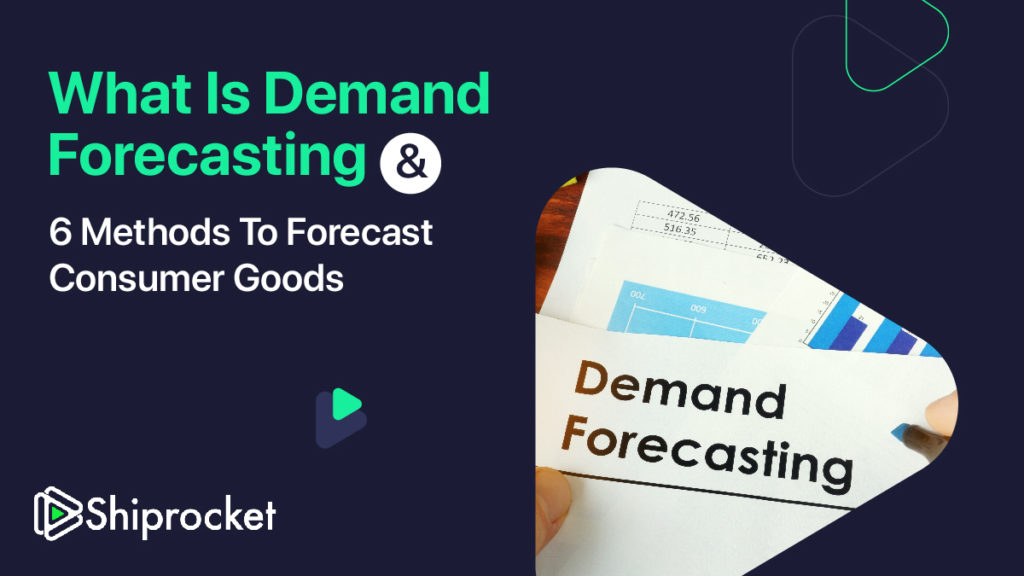 So maybe you face all sorts of challenges. That's fine! But forecasting demand is one of the toughest things to get right.
That's why we've gathered here some tips to help you forecast demand.
What Is Demand Forecasting?
Demand forecasting is a way to predict future sales data by using historical sales figures. This will make the right business decisions and allow meeting customer demands. Demand forecasting also helps the business analyze the inventory level, stocks in SKU, total sales, and revenue for a future period of time.
Without demand forecasting, no one can make informed decisions about inventory, warehousing, marketing, production, operations, logistics, and more.
Demand forecasting will give you accurate results, but still, there are steps you can follow to improve its accuracy, which is important for operational efficiencies and providing a better customer experience.
Types of Demand Forecasting
There are different types of demand forecasting that leverage data and analytics over specific periods of time.
Macro-level
Macro-level demand forecasting is based on factors such as economic conditions and external affairs. Knowing about these factors can help a business with brand expansion opportunities, market research, and making informed decisions about the market shifts.
Micro-level
Micro-level demand forecasting is based on a particular industry, segment, or business type.
Short-term
Short-term demand forecasting is for analyzing market trends for the time period of less than a year.
Long-term
Long-term demand forecasting is for a period of more than a year. This helps you identify annual patterns, seasonal sales data, production capacity, and brand expansion over a longer period of time.
6 Methods To Forecast Demand in the eCommerce Space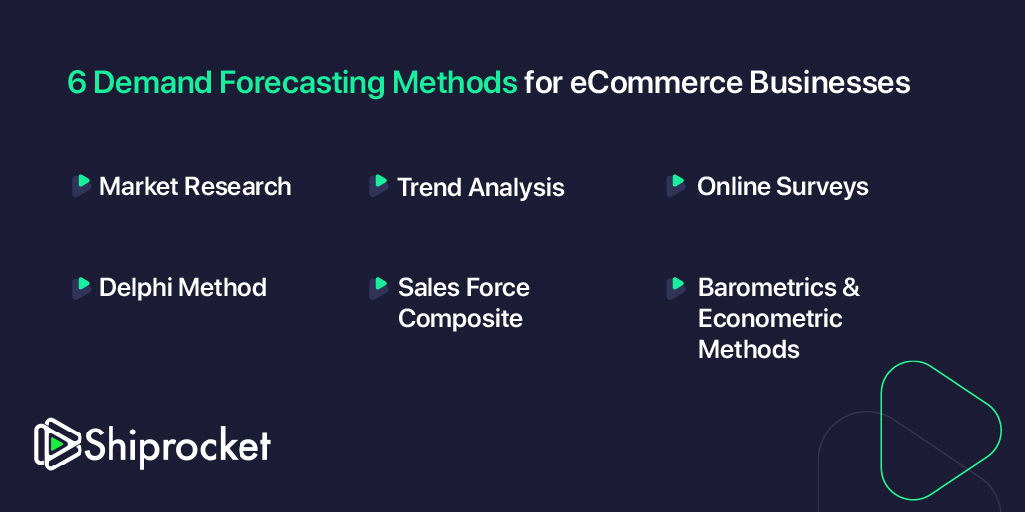 Demand forecasting is a challenging task. You have to follow a long-term and flexible approach to handle the tasks. Here are some tips for your eCommerce business.
Market Research & Goal Analysis
Demand forecasting should have a clear goal and objective. It should predict accurately what and how much you need and when your customers will purchase. Select a time period for a specific product category you're looking at and forecasting goals for a specific subset of people.
Make sure your business goals satisfy your financial plan, marketing, logistics, and operational efficiency in a perfect way.
Historical Data & Trends
Integrating all of the historical data from your sales channels can provide you the actual picture of product demand. Seeing the time and date of orders and sales data will help you forecast consumer demand and growth on a more granular level.
You should also take a look at your revenue and returns, which can be costly. Products with a high return ratio should be evaluated and adjusted based on the reasons for returns. For example, if more than 10% of items in your SKU are being returned, your inventory may need to be adjusted as well.
Furthermore, you need to pull historical sales data according to market conditions, ensuring the reliability and accuracy of data.
Online Surveys
Surveying is another method of demand forecasting. Online surveys are important to target your audience in a much less time-consuming manner. Using online surveys, you can get a lot of valuable information from a sales figure. It helps to analyze your customer demands and their needs better and identify new business opportunities.
To conduct online surveys, you can follow different methods with your sales and marketing teams—for example, online surveys of potential buyers to determine their buying habits. Conduct surveys of the largest segment of potential buyers to gather a broader data set. Lastly, surveys of other companies to determine their view on end-user demand.
Surveys can be easily conducted online using tools such as Typeform, SoGoSurvey, SurveyPlanet, Zoho Survey, SurveyMonkey, and more.

Delphi Method
Delphi method provides market forecasts with the help of experts and skilled facilitators. In this method, a questionnaire is sent to a group of forecasting experts. There are several rounds in data forecasting where you gather responses from the first round and share it with the panel of experts. The responses from each round are shared in the group anonymously to allow each expert to adjust their forecasts. This process is repeated multiple times until a consensus is achieved. The final consensus is determined by modifications made to their answers.
The Delphi method can provide accurate market forecasts that any person may not have achieved. But it is a time-consuming process as it depends on the experts' responses to identify the important information of each forecast.
This demand forecasting method allows you to get the knowledge of people with different expertise. And the result is an accurate forecast.
Sales Force Composite Method
The salesforce composite method is also known as the "collective opinion," which companies use to forecast demand in their territories. This method uses feedback at the region or area level and then gathers all information to develop an overall demand forecast. This approach gives you a great source of information about customer desires, market trends, product launches, and competitor analyses.
The salesforce composite method works on the knowledge and experience of the people in their respective regions that can be used efficiently. The responsibility to collect sales data rests upon the sales agent of the particular region, and thus one could be held accountable if anything goes missing.
Since the sales agents do the forecast, they put more effort into maintaining accuracy in data. Also, this method is reliable for eCommerce companies because of large-size surveying of people from different regions and territories.
Barometric & Econometric
The barometric method is based on the past demands of the product in the future. This method uses economic indicators to forecast the future trends of the business. The economic indicators are based on coincidental, leading, and lagging factors.
The coincidental factors in the market move up and down with the level of economic activities. The leading indicators move ahead of some other activity in the market. The lagging factors change after some time lag. All of these factors can be used to forecast inventory and supply chain trends.
On the other hand, the econometric demand forecasting method is based on the relationships between economic factors. For example, due to the COVID-19 pandemic in 2020-21, there was an increase in demand for online shopping. Similarly, another econometric factor is the increase in income due to an increase in travel or holiday booking with extra money.
This method is helpful to determine the accurate data of current market trends. Still, it can be extremely challenging, as forecasters need to conduct in a controlled situation that is subject to change at any time.
Conclusion
With consumer expectations changing faster than ever, businesses need a method to forecast demand accurately. Demand forecasting helps businesses make informed decisions for product launches, inventory planning, supply chain optimization, and logistics. These points will surely help you grow your business and the knowledge of your customers.
Interested in learning more about inventory management and supply chain planning? Contact us to learn more about what we can do for you!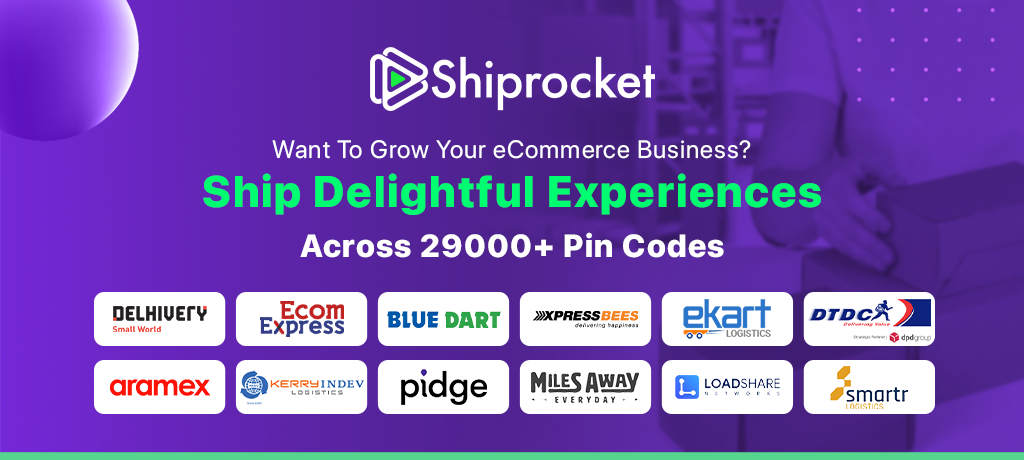 Calculate Your Shipping Costs Now