Influencer Marketing: Why You Should Start Looking for Nano Influencers?
Bigger is not always better. In the context of influential marketing, few brands have perceived the extraordinary benefits of collaborating with nano influencers.
As a branch of the influencer tree, nano-influencers have a significant impact on thousands of avid Instagram users. They are the newest wild card of Instagram marketing that is helping businesses gain visibility and scale to new heights.
Read on to distinguish who nano influencers are and how your business can grow with their involvement.
What are Nano Influencers?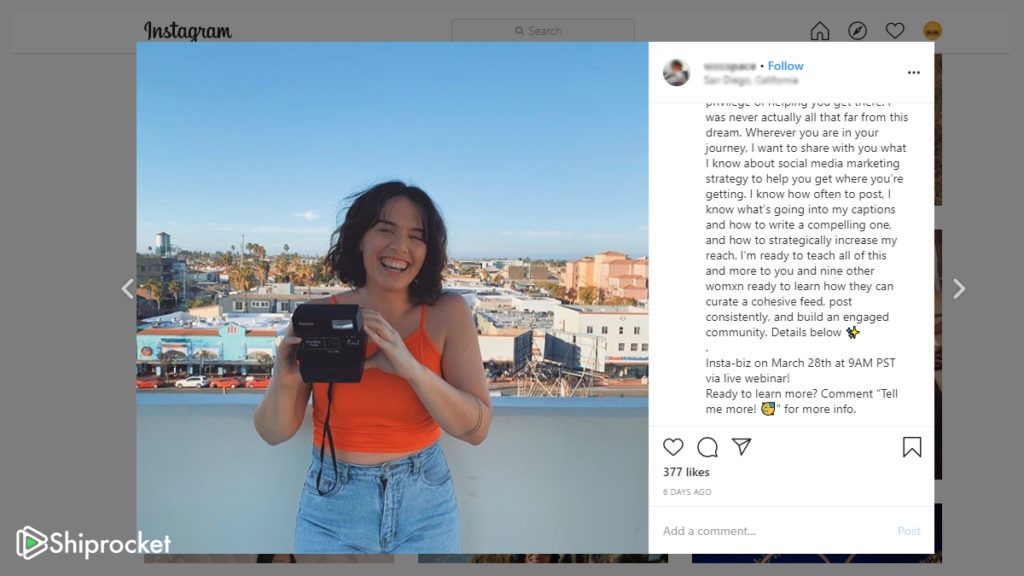 Nano Influencers are the Instagram users who have between 1,000 to 5,000 followers. These are the everyday individuals who do not have a verified blue-tick on their profiles and are utmost authentic. Their accounts feature unprocessed images, as opposed to overly glossy and retouched pictures.
Brands are gradually understanding the importance of including such influencers in their marketing strategies.
Though 1000 followers are the starting point for a majority of the businesses to reach out to such individuals, many have collaborated with influencers having even lesser followers but a strong command over their audience.
Why You Should Work with Nano-Influencers?
There are many ways in which you can leverage your business with nano influencers. Let us explore the most significant benefits of having nano influencers promoting your brand on their Instagram account:
Strong Command Over Their Audience
Nano influencers are most admired for their strong command over their audience. Their words mean business as people value their opinion a lot.
They are known for establishing robust one-on-one communication with their followers, consequently leading to higher engagement.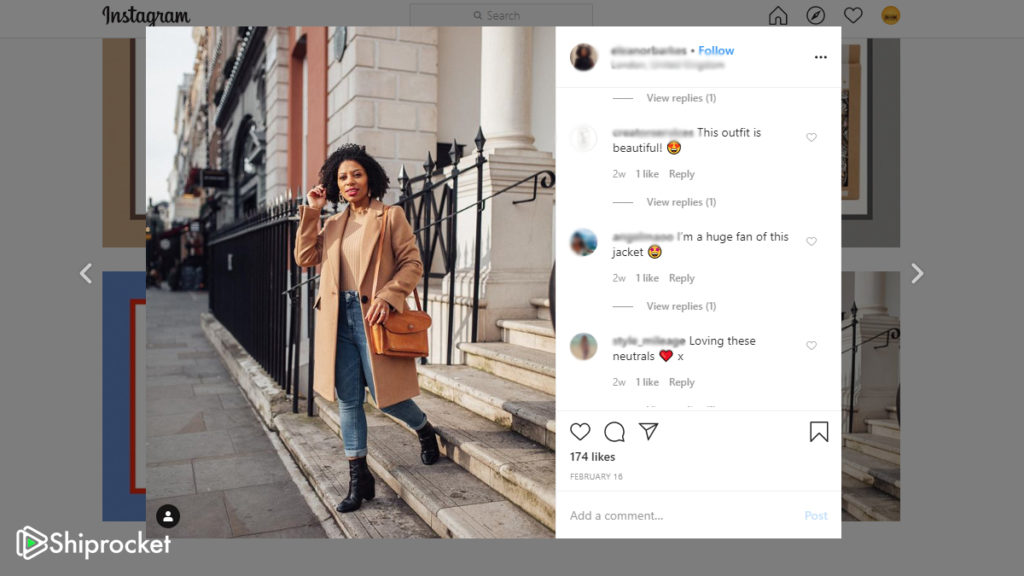 They react to every comment on their posts and avoid responding with emoticons; instead, give thorough replies. Besides, thanking and appreciating their followers is a part of their scheme as it helps grow their following even more.
Higher Amount of Trust
Opposed to the verified users, people regard nano-influencers as their friends on Instagram. As a result, these influencers are very meticulous about choosing a product or service for endorsement.
They understand they can lose their years of trust and value by promoting something that breaches the belief of their audience or disappoints them.
On the other hand, the deep-rooted confidence ensures that whichever product they endorse will get a substantial boost and word of mouth from their audience.
Higher Rate of Engagement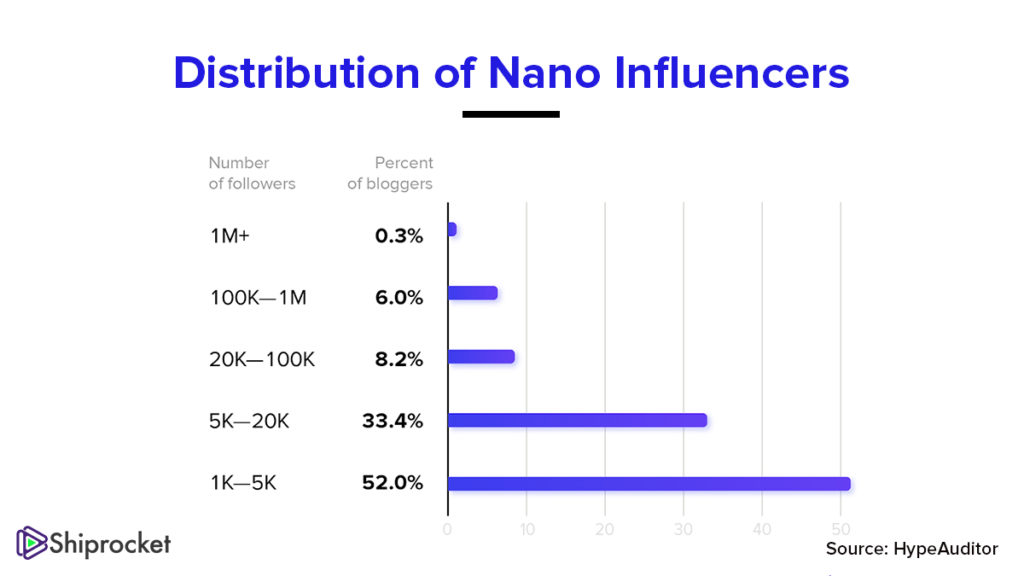 As per a recent study by HypeAuditor, the engagement rate of Instagram users having following in between 1,000 to 5,000 users is significant.
Since the engagement rate has much importance about reachability, having more nano influencers by your side means greater reachability and lower cost per impression.
Better Competitive Advantage
Having a dozen nano influencers enables your business to start from 10 instead of 0 — a vital fan following cements a certain level of success for every product.
For instance, a Samsung or Apple device may fail to fulfill the expectations of their customers, but their supporters will ensure the product is never a failure.
They act as the bridge for your brand to reach out to the thousands of avid Instagram users who are regular online shoppers and may develop a trust with your brand upon multiple fulfilling product experiences.
Significantly Cost-Effective
Instead of hiring a celebrity or a macro-influencer to promote your product, you can collaborate with a nano-influencer and save yourself from giving them a hefty paycheck.
Nano influencers do not prefer monetary compensations. Instead, they are happy to promote a product or a service for getting the same in exchange for their services.
Diversified Content
Collaborating with multiple nano influencers has more significant room for diversified content as compared to working with a limited number of macro-influencers. Every nano influencer has his or her way of expressing and promoting a brand among its audience.
Macro influencers, on the other hand, are costly and very limited. They are widely popular on Instagram, and people recognize their voice – whether they are pitching a product with genuine admiration or just for the sake of doing it.
There are exceptions in the form of Dwayne Johnson and Ariana Grande – who can sell anything like hotcakes. Though – their services come at a cost only affordable for the most elite of brands. Nano influencers provide a broad, diversified voice to your products, ensuring a greater reach.
Conclusion
Nano influencers are the new face of social media influencer marketing, where the count of followers does not make a difference to the number of potential customers a user can draw.
As an eCommerce seller, your business needs influencers who can both grow awareness of your brand and generate leads for maximum conversions.
Nano influencers perfectly suit your business needs as they will both grow your business and grow with your business. Stay tuned to Shiprocket for more useful posts and updates.
Calculate Your Shipping Costs Now