How to Succeed as an Online B2B Distributor
What is it that leads to the success of an online B2B distribution company? There are many factors about which we will talk about in this article. However, some crucial factors are hiring, managing cash flow, planning inventory, and finally getting customers to sell your products.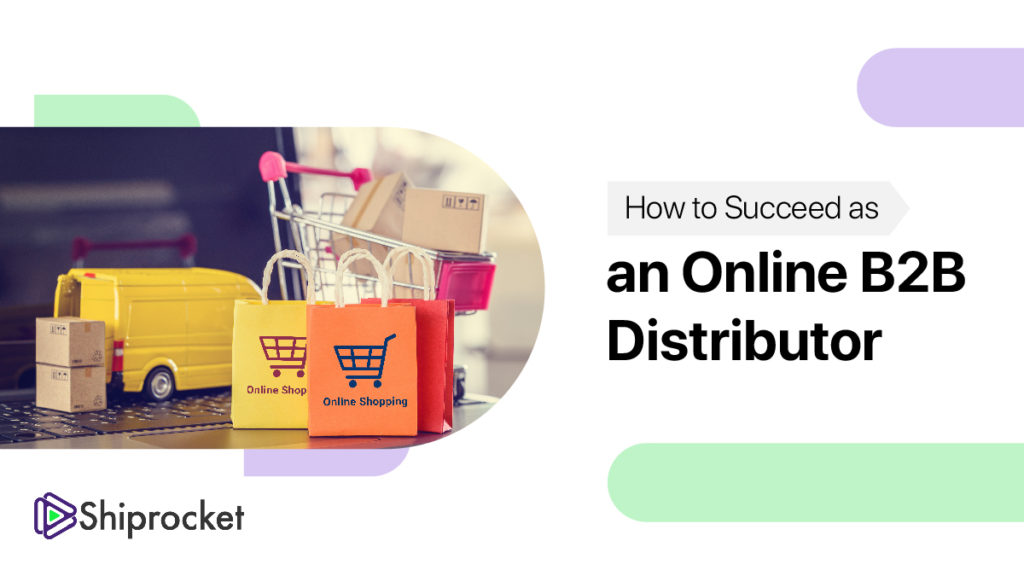 With the advancement of technology, opening and growing a B2B distribution company is no longer a tiring task. The convenience and ease it offers ensures that with a little bit of patience and strategy, you can grow your B2B distribution business.
It is essential for B2B distribution companies to have a huge order volume and fulfill it as soon as possible. You can only achieve it via a foolproof inventory system.
But what are the other features that, if built into the business, can guarantee long-term success? Let's find out.
8 Tips to Be a Successful B2B Wholesale Distributor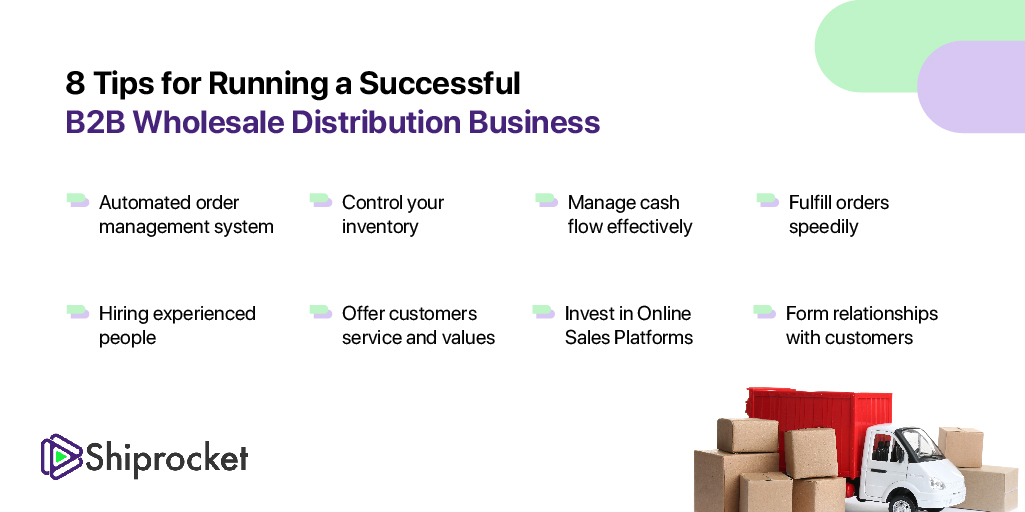 Switch to an Automated Order Management System
In the current technologically advanced time, if you are still taking and managing orders manually, chances are you are behind your competition. Inefficiency in managing orders is one of the biggest challenges people face in their B2B distribution company.
With the internet and digital penetrating our lives, more and more businesses are leveraging mobile order writing technology to stay ahead of their competition.
Take Control of Your Inventory
Any B2B wholesale distribution company can only run efficiently if the inventory management is exceptional. Although there is no set pattern to manage the inventory, it is imperative to manage the inventory in case of sudden spikes in the order.
One should track their inventory on a regular basis, either by physically counting the stocks or deploying inventory management software to ensure that their business can handle any fluctuation in the orders.
Manage Cash Flow Effectively
Cashflow is the lifeline for the B2B wholesale distribution companies. One of the biggest mistakes B2B wholesale businesses make is giving overextension of credit to the customers. You should avoid extended payment terms and diligently collect the payments.
It is also essential to be aware of the business's financials, and for that, you should be producing reports that cover cash availability, payables, YTD sales, inventory, etc.
Fulfill Orders Speedily
A B2B wholesale distribution business can only thrive if the orders are fulfilled rapidly and efficiently. Any order received, if shipped within 24 hours, has a higher chance to retain customers and attract more customers.
For a B2B distributor to succeed, they should digitize their entire logistics; from inventory to order writing, from order fulfillment to order tracking. Multiple channels being used to sell products should be consolidated regularly to keep track of the orders. This will lead to faster fulfillment.
Hiring Experienced People
Businesses that fail to put in the effort to hire the right people often fail or cannot grow from their current position. Hiring is one of the critical factors that help set up and expand a B2B wholesale distribution system.
It is vital to create a benchmark for the position being filled and evaluate the candidates according to that benchmark. This will ensure that the hiring process is streamlined and yields desired results.
Offer Customer Service and Values
The market is very competitive as more and more wholesale distributors are trying to offer their services to the people. People try to sell their products by lowering their prices in the hope of getting more sales.
A B2B distributor should focus on offering valuable services to their customers instead of lowering their prices for better margins. Excellent customer service will bring in great returns. Businesses should work around quick order processing and offer strategic value.
Invest in Online Sales Platforms
There are still many B2B eCommerce wholesale distribution companies that operate in an offline mode. With the digitalization of eCommerce, it is imperative to take the business online to scale the customer base.
Businesses that implement an online mode of sales to their business attract customers from various demographics as it offers the ease of ordering products anytime and from anywhere. Implementing omnichannel strategies ensures greater returns for a B2B distributor.
Form Relationships With Customers
Long-lasting relationships result in a long-lasting business. B2B wholesale distribution businesses need to build relationships with the customers to ensure recurring orders. You should be communicating with your customers about offers, new products, and policies.
You should use email marketing to reach out to customers and help them stay updated. Customers should receive monthly newsletters with relevant information to build recall value.
Final Thoughts
Building an online B2B distribution company takes effort, time, and patience. An online b2b distributor business will help your business reach customers from across the globe, thus increasing your customer base, getting sales, and increasing your brand value.
The tips included in the article will help you establish, manage, and grow your online B2B wholesale distribution business.
Calculate Your Shipping Costs Now