5 Smart Ways Of Using eCommerce Offers To Generate Sales Like Never Before
Generating sales lies at the heart of any eCommerce business. Regardless of the niche products a company is selling, all aim to adopt practices that maximize sales. One of the best ways to accomplish this is to create ecommerce offers that, on the one hand, have a direct impact on sales. At the same time, on the other also influence other parameters of business positively.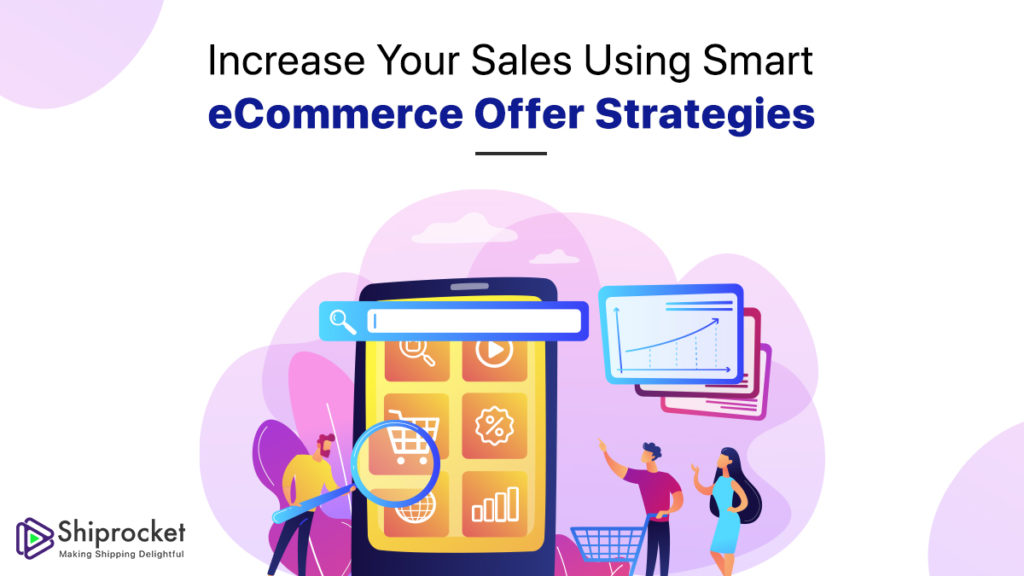 Whether you're new to the world of ecommerce or have been selling to the customer for a while, you must harness the potential of ecommerce offers in the right way to ramp up your sales. If you're wondering how to do that, don't worry, we're here to your rescue. We've gone ahead and come up with the best tips and tricks that will help you leverage eCommerce offers and generate sales for your business like never before. Let's take a look at them-
What Are Ecommerce Offers?
eCommerce offers are a marketing tactic or promotion that you offer to your customers in the expectation of an increase in the purchase of your product or services. These offers exist in various forms and can be created to capitalize on seasonal opportunities. eCommerce offers work magically for businesses, but unless you understand how, you might not be able to give your best in creating the right campaign for it.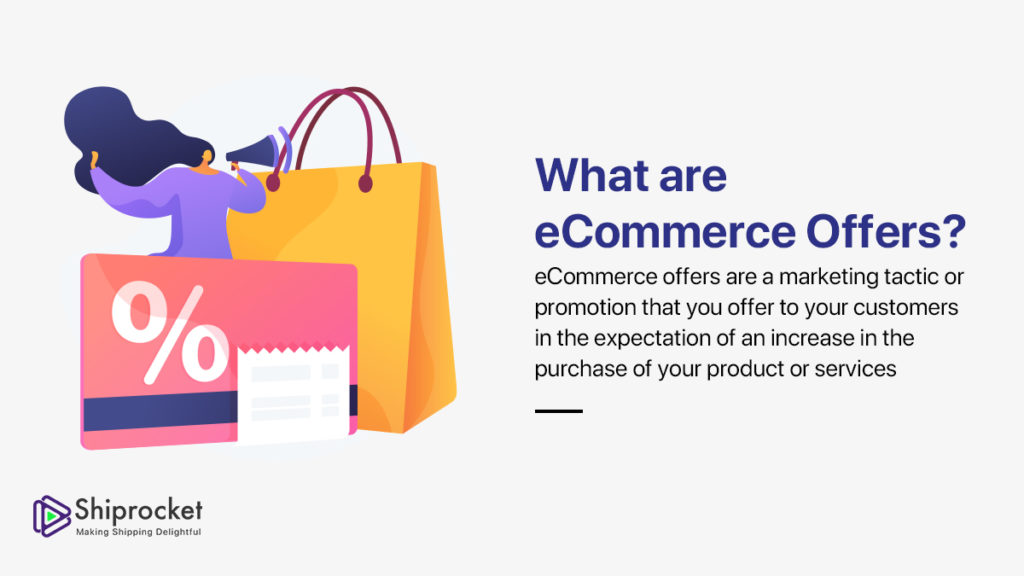 Be it flash sales, buy one get one, free shipping, or any other kind of offers, all these create a sense of urgency in a customer's mind. And honestly, nobody wants to be left out when there's a race going on. Customers are so psychologically drawn towards these sales that they would rather pay extra during a sale than shop when the prices are low during any other time of the year.
5 Smart Ways Of Using Ecommerce Offers To Generate Sales, That No One Will Tell You
Create Crisp Content, But Be Persuasive
There's a fine line between a content copy that increases conversions and the one that fails. No matter how excellent your linguistic skills are or how long you have been in the industry if your content can't persuade the customer to make a purchase, it's of no use. Remember that you're creating an offer to increase your sales, which your copy must be focused on. Don't write too many details, but make sure you tell your customers what they'll be missing out if they don't buy now.
Show them that you only have a handful of stock left in your inventory at the sale price and how other customers just bought it. In other words, use your content to try reverse psychology on your customer and make them feel how their life would be if they had your product.
Offer Free Shipping, But Set A Threshold
Offering free shipping is one of the best ways of luring a customer. Having said this, it is also one of the most popular eCommerce provides tried and tested by all kinds of product based businesses. As you adopt this promotion tactic for your business, make sure you have an added layer of urgency to it. After all, why wait for an entire day, when you can ramp your sales in the next few hours?
Create free shipping a limited time offer for your customers or send a unique code to their emails, highlighting that they are your valuable customers. In this process, you are not only building a deeper and more meaningful relationship with your customers but also pushing them to purchase while the free shipping offer lasts.
Give Them A Discount, But Show How Much They're Saving
You might be giving your customers a 90% discount on a product, and while they might be appealing to some, others still choose to ignore it. Because, believe it or not, one thing that the brick and mortar stores have taught us is that the customer irrevocably loves anything that has an 'on sale' tag with it. So, how do your distinguish your business and earn the increased percentage of sales that you've always deserved?
Go ahead and show your customers how much they're saving. Remember that they're not interested in what you have to offer, but how much they will be protected if they make that purchase.
Create Bundle Offers, But Make Them A BOGO
All eCommerce businesses have been at a point where one of their products sells too much. While the other sits quietly at the back of their inventory. The fact is, can you leverage your eCommerce offers in a way that both of these products sell to the customers? It seems like there is a way!
As per your customer's purchase trends, you bundle your products, demonstrate your generosity, and label them as 'buy one get one.' This would give them the impression that they're getting two products at the price of one, even if it means that the net offer equals the individual discounts you've been offering the entire year.
Offer A Flash Sale, But On The Products From Your Customer's Wishlist Or Cart
While you create unbelievable offers for your customers to push your sales, they might still not make a purchase. And even though you're doing everything right, traveling the extra mile with your offer can make all the difference in the world.
Why not offer a flash sale on a product left in the wishlist or cart by your customer? Send them personalized offer notifications and tell them that other people are eyeing their products. Not only will it create a sense of urgency but also make them rush to their carts to make that abandoned purchase.
Conclusion
Step into your customer's shoes and understand what they'd like to see from your brand. Then, personalize your copies so that they speak directly to the customer. Even though you're following a similar pattern or doing all the hard work by offering unique promotions, your sales might not turn up as your expectations. However, with these smart tricks that don't quire too much effort, you can push your sales even more and persuade the customer to buy the product they've always eyed.
Calculate Your Shipping Costs Now