Your Step by Step Product Development Guide
Launching a new product in the market is a hectic task. There are many steps involved in the product development process, from creating a product from scratch to launching it in the market. It's not something that should be taken lightly. Commitment and focus are imperative for a successful product launch.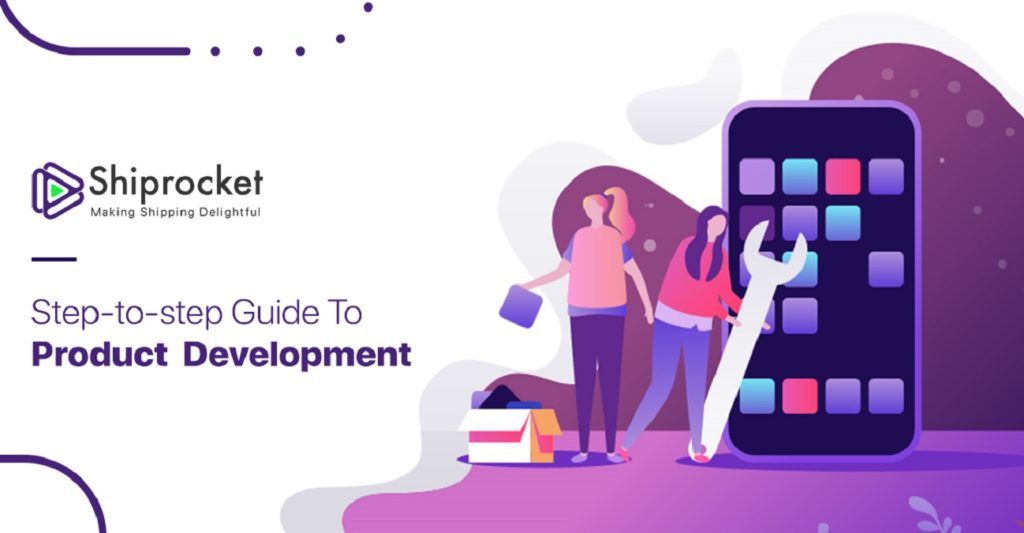 Initially, the process starts with good intentions. But as it progresses, it sometimes falls apart. You miss deadlines, rearrange your priorities, and reallocate budget. Hence, it is imperative to know the correct steps for product development.
In this guide, we shall discuss the considerations to make before starting the process and the product development steps.
What is Product Development?
Product development is the first step in the product life cycle. It is about analyzing the product, market, and formulating a plan. It is the process of transforming a concept into a marketable product. The product development process starts with an idea but ends with technical aspects of development, such as pricing strategy, positioning, and marketing and distribution aspects.
Considerations to Make Before Starting the Product Development Process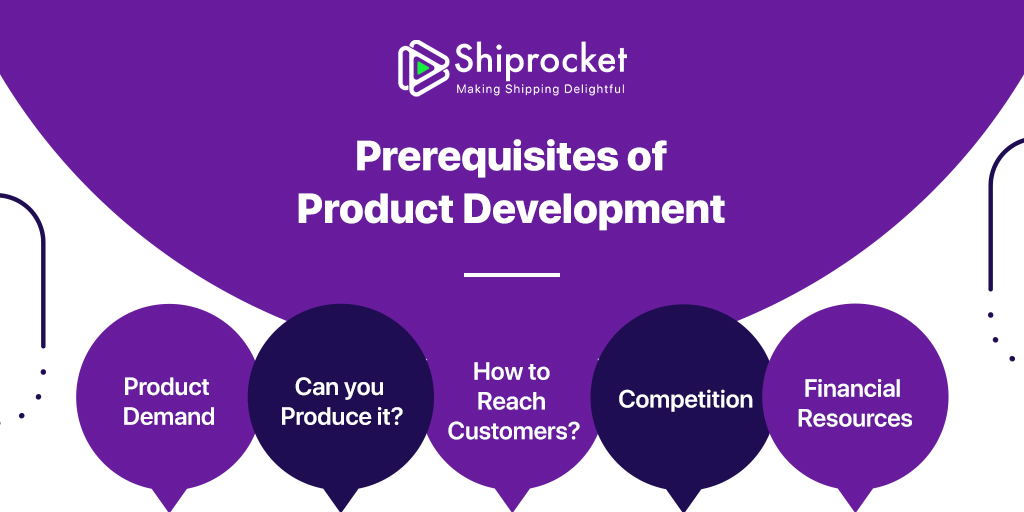 Before we discuss the product development steps, let's first talk about the prerequisites of product development:
Product Demand
Is the product that you want to launch in the market useful? Would it serve any need? The importance of the need will define the market size of the product. If your product is idea-driven, then perhaps there is no existing demand for your product. You need to evangelize the market to sell products.
Can You Produce It?
While creatively, you can create just anything, but can you produce it? When planning to develop a new product, you need to ensure the product can be manufactured from a manufacturing point of view.
How to Reach Customers?
Where is your target market located? Is there a means of transport to reach it and deliver products, or will you have to build a new distribution plan to deliver your products?
However, the existence of eCommerce and logistics have made this easier. You can reach and sell to customers living all across the country or world easily.
Competition
When you launch a product in the market, there would be many existing products that your product will compete with. Here, you need to have a stronger proposition value to give a tough competition to the competitors.
What is the USP of your product? How will you differentiate your product from the rest of the products in the market? However, if there is an existing competitor's product, it shows there is a market for your product.
Financial Resources
Developing a product requires money as it is an investment. It requires financial backing, depending on its competitive positioning and technical characteristics. For how long can you survive without the first sale? Would you require additional funds during this process? From where would you get the funds?
Answers to all these questions will define your product development strategy.
Steps Involved in Product Development Process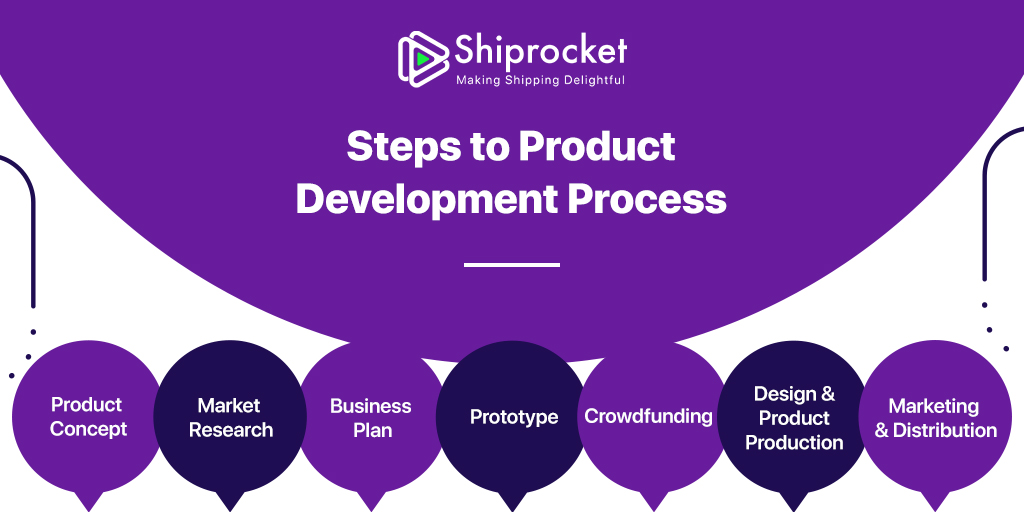 Product development is the process of taking the product idea to the market. Here's how you can develop your product idea:
Product Concept
Many entrepreneurs are often unable to pinpoint the exact source of their ideation, as they take elements from a discussion with a family member or a friend or even from a moment of self discussion.
Let us say the idea hit you when you were driving a car. Now, your first step will be to convert your idea into a readable form. However, it's easier said than done. It is not easy to conceptualize an idea. It is a process that takes a lot of time as you juggle between different ideas and user inputs. You can take notes all along your journey to better define your product in written form.
You must define the core functionality of the product – who are its potential customers, and who's needs does it meet? Don't take too long and summarize the idea in a few lines only.
Tips
Brainstorm: brainstorming sessions are always useful and a good source of ideas. However, keep your mind entirely open during the session, and don't forget to take notes.
Pitch Proof: pitch your ideas to others. Others will also provide you with different ideas to help you better position your product.
Market Research
Market research is about finding the size and characteristics of the market for your product. It is an important exercise – not just for product development but for the business as well.
Many official institutions provide free data access that you can use for your market research. With this data, you can extrapolate the market number to get a qualitative number. Remember, you need to keep your hypotheses clear.
Tips
Online Research: you can consider online research services that will provide you with a range of market statistics. Or you can also use Google searches. Notably, most of the market research can be done online.
Business Plan
As said above, business development is quite complicated. So, you must plan everything. When you reach out to manufacturers for material, and you don't have a concrete idea of what your product would look like or how it will serve the need, it's easy that you will get lost in the later steps.
The best you can start with is a hand-drawn sketch of your product. You can provide as many details as you can with labels that explain the product's features and functions.
Prototype
The goal here is to create a sample product. It is most unlikely that your final product will be ready in one attempt. Prototyping involves creating several versions of your product and then eliminating options that you find less attractive. This will help you come up with the best product until you are completely satisfied.
Tips
Photogenic: try to make your prototype attractive and photogenic. After all, it's the first tangible outcome of your ideation.
Let Others Test: the primary purpose of the prototype is to test the product. Let others test your product. But don't feed them with any unnecessary information as their spontaneous reaction would be rich in information.
Crowdfunding
Crowdfunding is not just about funding. It helps you obtain market feedback even before the product is launched in the market. It is an exciting experience as it lets you put the product in the real market and interact with customers.
Notably, your product is not finished at this stage, and you are only perfecting your sales pitch through the crowdfunding exercise.
Tips
Pace: keep up the pace as crowdfunding projects have limited time.
Never Give Up: whether you achieve your crowdfunding objective or not, never give up. This process will also provide a lot of learning and feedback.
Design and Product Production
You will learn many lessons with crowdfunding. You should always note down the technical specifications of the product. Depending on the product type, you may require external designers.
Tips
Plan for the Unforeseen: you must not risk the entire process at this step. Many variables will be out of your control, and so, you must always plan for the unforeseen.
Buffer Time: never be in a hurry. Always have some buffer time in the product launch date for unexpected delays.
Marketing and Distribution
Marketing is essential for sales and is one of the most challenging tasks if you are doing it for a new product. A product launch event cannot happen without a strong marketing strategy.
Tips
Always Learn: learning is a part of running a business. This is especially required when you launch a new business or product. Learn from the first sales, customer feedback, and social media response.
Always be Agile: don't be too rigid with your plans. Shift attention and budget to the channels from where you get good results.
With these most common product development steps, you can seamlessly launch a new product in the market.
Calculate Your Shipping Costs Now